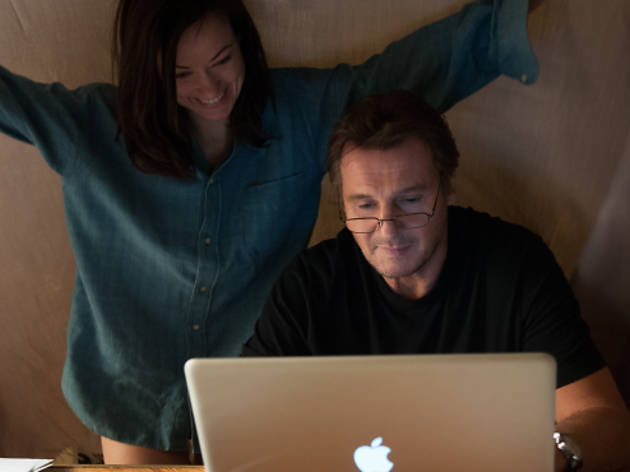 Time Out says
Hero or villain, writer-director Paul Haggis divides: He's either the guy whose middlebrow Crash stole the Oscar from Brokeback Mountain, the scripter of the brutally effective Million Dollar Baby or a welcome critic of the Church of Scientology, from which he split in 2009.
All the different versions (flavors?) of Haggis are present in this cringe-inducing romantic drama, which skips from New York to Paris and Rome in a clichéd symphony of modern-day neurosis. Centrally, there's aloof Michael (Liam Neeson), a best-selling novelist who toys with the affections of Anna (Olivia Wilde), an aspiring writer and his illicit bed partner.
If you're not crazy about that plot strand, try on Adrien Brody as some kind of con artist who can't wait to get out of Italy—until he falls for spunky gypsy Monika (Moran Atias) in a bar and gets swept up in her criminal drama. Still not sold? How about desperate Manhattanite Mila Kunis? She bounces from job to job in a sheen of flop sweat, while also trying to extract visitation rights from her smug ex-husband, a loft-lording painter played by James Franco.
The narrative pileup feels like a game of Indiewood channel surfing, toggling between several mediocre options. To the cast's credit, these self-deluding characters seem more raw than Crash's ennui-laden Angelenos. And grappling with the film's aggressive subtext of a missing third person—a wife, a child, a mysterious booty-caller—gives the roundelay some shape. It's crushing, then, that the movie's big reveal is the kind of narrative do-over that could only spring from the mind of an almighty writer in love with playing God—or with himself.
Follow Joshua Rothkopf on Twitter: @joshrothkopf
Details
Release details
Rated:
R
Release date:
Friday June 20 2014
Duration:
137 mins
Cast and crew
Director:
Paul Haggis
Screenwriter:
Paul Haggis
Cast:
Liam Neeson
James Franco
Mila Kunis
Olivia Wilde
Adrien Brody
Moran Atias

Users say