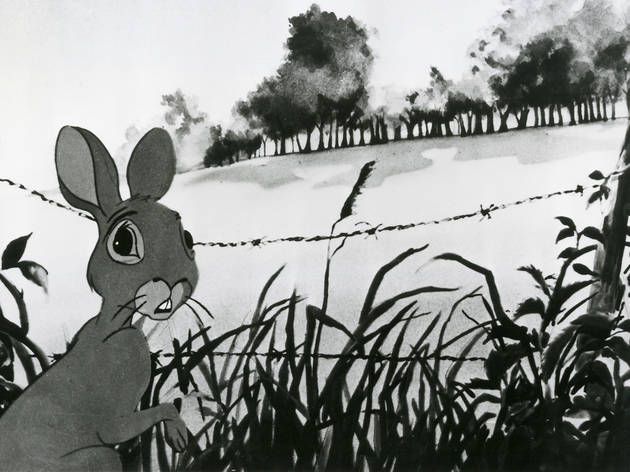 All one can say about this animated feature is thank God for myxomatosis. The book is another matter: once you've got past fey footnotes explaining that rabbits can count up to five, Richard Adams presents a good solid story, ingeniously and effectively told from the rabbit's minuscule perspective. Had the original director John Hubley been allowed to persevere, maybe some of the virtues would have remained; but as rejigged by producer Martin Rosen , there is nothing. The 'camera' takes a conventionally objective viewpoint, perpetually rolling over rolling countryside, which effectively robs the plot of all its terror and tension. And the bunnies are a crudely drawn, charmless bunch, with the final nail provided by the soundtrack's famous voices, who help turn the film into a radio play.
Release details
| | |
| --- | --- |
| Rated: | PG |
| Duration: | 0 mins |
Cast and crew
Director:
Martin Rosen
Screenwriter:
Martin Rosen
Cast:
John Hurt
Richard Briers
Ralph Richardson
Roy Kinnear
Denholm Elliott
Zero Mostel
Harry Andrews
Michael Hordern

Rating Breakdown
5 star:

1

4 star:

0

3 star:

0

2 star:

0

1 star:

0
The 5 stars are for the film 'Watership Down', not the critic. Critics like GB tend to forget Hubley's style did not go beyond iconic abstraction (Gerald McBoing-Boing, Moonbird, Rooty Toot Toot); excellent for the mythic beginning of 'Watership Down' but not realistic enough for what the rest of the story demanded. If Martin Rosen's wisely chosen natural character designs are considered "crude" by this critic, then I can only say designs by Hubley would have seemed even more crude to a theater audience expecting something more lush than a limited TV animation style. 'Watership Down' was one of the best animated films to come out of the late '70's, bravely mixing environmental and spiritual themes while not condescending to children about the grim realities of life in the wild. This film is for children 8 yrs & up but definitely NOT for young toddlers. It is fairly faithful to the epic novel as much as an over hour & a half film can be. The music of 'Watership Down' stands among the best soundtracks in the history of animated film, thanks to composer Angela Morley. 'Watership Down' has, officially or unofficially, become the 'Bambi' of Generation X & beyond. This was why animation legend Chuck Jones bought much of the art from this movie as he could before he died. He knew a modern classic when he saw it.