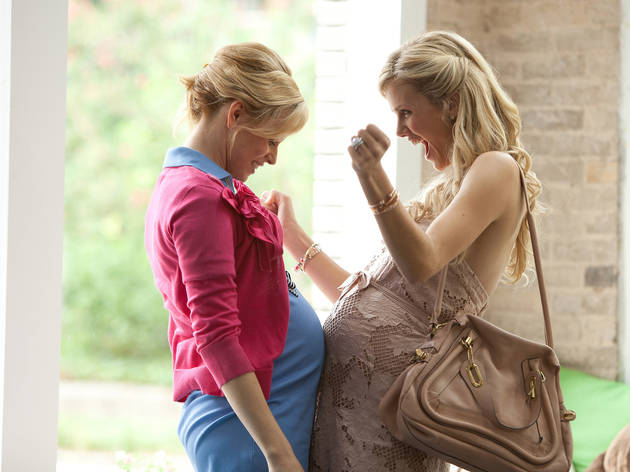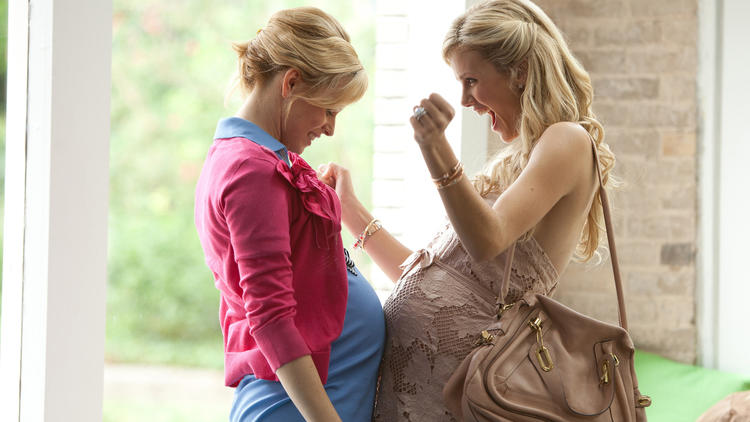 Any movie that opens with Cameron Diaz tossing her cookies on the set of a Dancing with the Stars-esque reality show can't be all bad, right? That's the mother of all rhetoricals, and speaking of mothers: This mostly laugh-free pregnancy comedy, adapted from Heidi Murkoff's pop-parenting best-seller, is at least a slight step up from director Kirk Jones's last effort, 2009's claw-your-eyes-out-awful Robert De Niro vehicle Everybody's Fine.
Diaz plays one of five foxy ladies—the others are Jennifer Lopez, Elizabeth Banks, Brooklyn Decker and Anna Kendrick—who find themselves with child (Lopez avoids the prosthetic paunch, since her character is going the Brangelina adoption route). Their respective significant others react to the stork's-on-the-way news with everything from glassy-eyed shock to "it's all good" shrugs; most of what hilarity there is comes from the gents' befuddlement with impending fatherhood. Best in show is a clearly delighted Dennis Quaid as Decker's race-car-driving, Jimmy Buffett–loving beau. His alpha-aggressive effusiveness (masking a soft heart) gives a movie populated with time-marking A-listers and up-and-comers some genuine life.
The rest of this vignette-heavy piffle, which follows each of the couples from conception to delivery, milks the worst kind of newborn-fetishizing sentiment (how many ways can we talk about the "miracle" of childbearing without seeming too religious?) while inspiring eye rolls aplenty (laziest use of the Notorious B.I.G.'s "Hypnotize" ever!). If What to Expect represents the best tearjerking laugh-machine that Hollywood can birth, it's probably time to get those story ideas implanted in vitro.
Follow Keith Uhlich on Twitter: @keithuhlich
Release details
| | |
| --- | --- |
| Rated: | PG-13 |
| Release date: | Friday May 18 2012 |
| Duration: | 110 mins |
Cast and crew
Director:
Kirk Jones
Screenwriter:
Heather Hach, Shauna Cross
Cast:
Cameron Diaz
Elizabeth Banks
Anna Kendrick