After suffering a heart attack on Friday, Carrie Fisher died Tuesday morning in Los Angeles. The multi-hyphenate star will be remembered most for her role as former princess and current general Leia Organa in the Star Wars saga. But it wasn't all about the hair buns: as an actress, memoirist, stage actor, novelist, screenwriter and mental health advocate, Fisher earned her star in the galaxy.
Born in 1956 to larger-than-life entertainers Eddie Fisher and Debbie Reynolds, Fisher made her big break as Princess Leia in 1977's Star Wars. The part remains a game-changer when it comes to roles for women in Hollywood: Fisher's down-to-earth attitude and independent charisma transformed what could have been a damsel character into a sexy, ferocious, often hard-assed action hero who flourished through two trilogies of the greatest film institution of all time.
Leia taught girls that they didn't require permission to fire a blaster; showed young straight men that women could be a part of the adventure; and gave gay boys intergalactic royalty whose style—and brains—they could worship.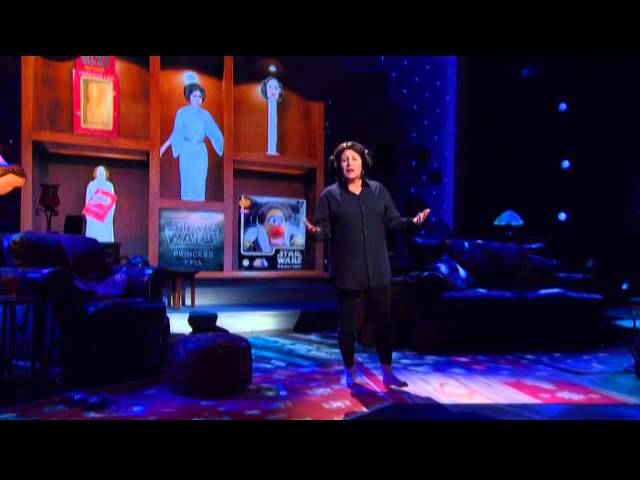 Beyond having her image in the original trilogy immortalized on lunch boxes and action figures, Fisher's acting career was filled with deranged supporting roles in When Harry Met Sally, Hannah and Her Sisters and, most deliciously, as John Belushi's gun-toting ex-fiancée in The Blues Brothers. In recent years, she's enjoyed acerbic cameos in movies like Scream 3 and TV series like Sex and the City and Catastrophe. She also served as a script doctor, even punching up some of her own dialogue in The Empire Strikes Back.
But some of Fisher's best art—her writing—was inspired by a life she would gleefully describe as tempestuous. During the original Star Wars saga and well into the '80s, Fisher faced alcoholism and pain medication addiction, both early coping mechanisms for bipolar disorder. Along with her romances with gay men, affairs with the likes of Harrison Ford, Paul Simon and Dan Aykroyd, and her totally bananas Hollywood upbringing, Fisher's personal history was steeped in the memorably outlandish. And with novels like Postcards from the Edge (which she later adapted into a film starring Meryl Streep) and memoirs like The Princess Diarist and Wishful Drinking (which she adapted into a one-woman show), Fisher turned self-deprecation into an art form, one that would later become par for the course of a generation of brilliant female writer-creators whose personal lives inform their brands, like Amy Schumer and Lena Dunham.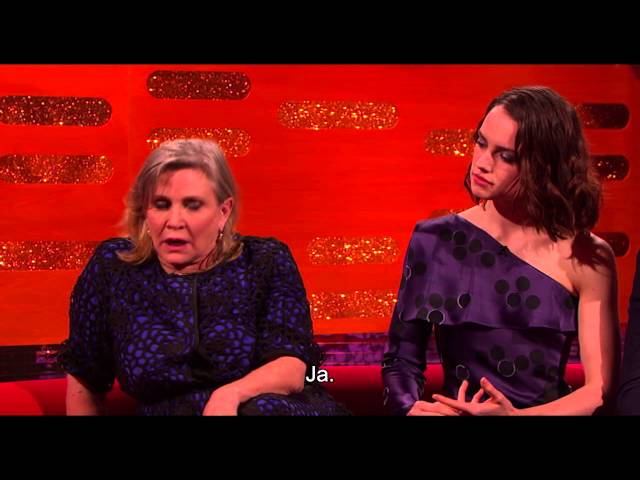 Carrie Fisher didn't do stigma. She partied hard. She had affairs. Her image (or rather, Princess Leia's) was printed as the face of bipolar disorder in the Abnormal Psychology textbook. She underwent electroshock therapy several times. Her weight fluctuated, as did her career. She was unknowingly made into an $800 Princess Leia sex doll. But anyone who dared poke fun at Fisher would find that she was already laughing. And before mental health became more openly discussed in public discourse, Fisher was proving to fans that they could survive their woes—and live to crack jokes while telling the tale. She had a confidence, humility and sense of scale that made her real in an industry that so often warped the minds of its leading women.
She leaves behind her mother, industry titan Debbie Reynolds, her talented daughter Billie Lourd (who follows in her footsteps with a role in the new Star Wars trilogy), her siblings Todd, Tricia Leigh and Joely Fisher, and her now famous French bulldog Gary Fisher.
And for generations of fans, she leaves behind a legacy of wisdom, humor and humility—a Force that will be with us always.