Travel
Add to your bucket list with the most awe-inspiring journeys, experiences and adventures in the U.S.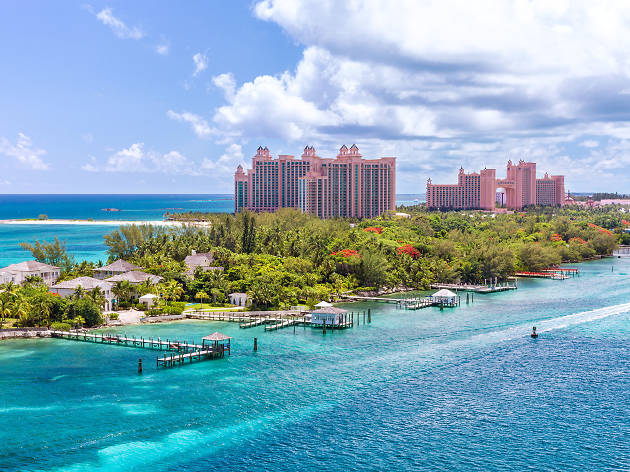 All the Caribbean countries that are currently open for tourism
An island vacation might actually be in the cards this year, if you're willing to read through the fine print. The islands that make up the Caribbean have been in various stages of reopening since June, with many countries open to tourists who are willing to be tested before departure. Here's what each island requires from visitors who are thinking of hoping on a flight this year: Countries appear in alphabetical order: Anguilla: U.S. travelers who want to go to Anguilla must apply for permission from the island's government and partake in a mandatory quarantine of at least 10 days in a government approved facility. Antigua and Barbuda: To be allowed into the country, travelers will need to provide proof of a negative COVID-19 test, taken within seven days of the flight, upon arrival at the airport. All arriving passengers will still be monitored for COVID-19 for periods of up to 14 days. Note that Antigua currently has an 11pm curfew in place. Aruba: Aruba currently allows visitors from Bonaire and Curaçao. Tourism from other Caribbean nations (except the Dominican Republic and Haiti), Europe, and Canada will begin on July 1. United States tourism will begin on July 10. Bahamas: All travelers must complete an electronic application before departure, upload results of a negative test taken within five days of arrival and provide contact information. Travelers are also subject to a mandatory 14-day quarantine at their own expense and must take another test at the end of the 14 days or the end of their stay. Barbados: A negative test is required for entry into Barbados. Travelers from high-risk countries (like the U.S.) with a valid negative test result will still be quarantined at a designated hotel at their own expense, or free of charge at a government facility, and will be monitored daily for the onset of symptoms. Photograph: Courtesy Bermuda Tourism Authority Bermuda: In addition to a negative test result taken within seven days of departure, visitors must complete a travel authorization online, which includes a $75 fee to administer another test upon arrival. U.S. citizens are required to quarantine until results from the arrival tests are ready. British Virgin Islands: Not currently open to U.S. visitors or international travelers. Cayman Islands: Not currently open to U.S. visitors but plans are in place to reopen on October 1. Cuba: All international flights have been suspended until September 30, 2020. Curacao: Not currently open to U.S. visitors. Dominica: Travelers must submit a negative test result recorded with 24-72 hours prior to arrival and submit a health questionnaire online at least 24 hours prior to arrival. All travelers from high-risk countries (USA included) are only allowed to book and stay at COVID certified accommodation or a government operated quarantine facility. On the fifth day of quarantine, a PCR test will be administered. If negative, travelers will be released from quarantine. Dominican Republic: Rapid tests will be performed on randomly selected travelers upon arrival. Be advised that a curfew is in place in most cities. Grenada: Passengers from the U.S. are required to have proof of a negative PCR test taken no more than seven days prior to arrival and have to take a PCR test within 48 hours of their arrival. All visitors must have travel insurance covering Covid-19 and must submit a health form as well as download the country's contact tracing app. Guadeloupe: Not open to U.S. travelers. Haiti: A health declaration form must be completed in-flight and presented to immigration authorities upon arrival. Temperature screenings are mandatory upon arrival. Jamaica: Jamaica reopened to tourists from all countries on June 15. U.S. citizens must request a travel authorization and upload proof of a negative test. Visitors to the island are requested to quarantine at their location of arrival for up to 14 days. Martinique: U.S. travelers are currently banned. For passengers arriving from approved countries, quarantine is not required as long as they show no symptoms and have a negative test result. Monserrat: Borders have not reopened to U.S. travelers. Photograph: Shutterstock Puerto Rico: A negative test, taken 72 hours prior to arriving, and a travel declaration form are required for entry after which visitors will receive an Airport Exit Confirmation number and QR code. St. Barths: Tourists must provide a COVID-negative test performed within three days prior to arrival. St. Kitts and Nevis: Not currently open to U.S. visitors. St. Lucia: Visitors must also present certified proof of a negative coronavirus test taken within seven days of boarding their flight and must also have confirmed reservations at a COVID-19 certified accommodation provider for the duration of their stay. Saint Marteen: All travelers from high-risk countries will not be allowed to enter. St. Vincent and the Grenadines: Travelers from the U.S. must complete a pre-arrival form, arrive with a negative test done no more than seven days prior to arrival, must be retested upon arrival and quarantine for five days in an approved hotel at their own expense. Visitors will be retested on day 5, or until the test is negative. Turks and Caicos: All travelers to the Turks and Caicos are required to obtain pre-travel authorization via the TCI Assured portal. Travelers will have to upload a negative COVID-19 PCR test result (taken within five days of arrival), insurance which covers COVID-19 medical costs and full hospitalization, and a completed online health screening questionnaire. US Virgin Islands: The U.S. Virgin Islands will reopen for the second time starting September 19. Travelers from anywhere are allowed to enter, but you can only fly in from the United States. All visitors must upload proof of a negative COVID-19 test result to an online portal before their flight. Most popular on Time Out - Funny things to ask Siri that will provoke uncontrollable laughter- True story: There is a tiger on the loose in Tennessee- This map shows where you can travel within the United States and what restrictions are in place- Taco Bell now has its own wine called Jalapeño Noir- We tried McDonald's Spicy Chicken McNuggets and they lived up to the hype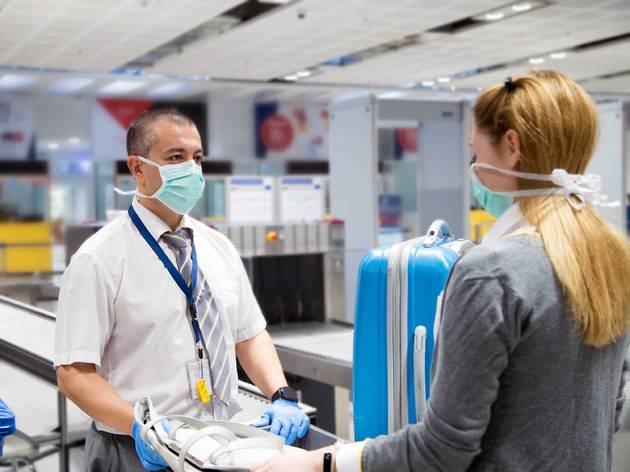 Travel in the USA: What can I and should I do?
As some of our country's national parks and beaches reopen to the public and certain cities and states loosen stay-at-home restrictions, you (like us) are probably wondering: Can I travel in the USA and—most importantly—should I? We've detailed your options as far as flights, rental cars, Airbnb and hotel stays, train services and more below—and consulted guidelines from the CDC on whether you should safely take advantage of any of those options. As always, be sure to adhere to six-feet social distancing, wearing a mask and/or gloves, washing your hands regularly and cleaning surfaces properly if you plan to check out the best places in the USA. Additionally, be vigilant about the statuses of where you live and plan to travel. This probably goes without saying but, no, we are not medical professionals, merely wanderlusts who have researched what we all can do safely, to the best of our knowledge. Take care of yourselves out there. RECOMMENDED: When will we be able to travel again? Here's what we know Photograph: Shutterstock Domestic flights Can I take a domestic flight? Yes, you can take flights throughout the United States. Here are the changes many airlines have instituted in their cabins: fogging the plane with disinfectant before boarding, utilizing High-Efficiency Particulate Air filters that recycle air dozens of times per hour, allowing food and drink to be brought onboard en lieu of cart service and mandating that all flight attendants wear masks. (Be sure to check the individual airlines' policies on their respective sites.) The TSA also recently announced new guidelines inside the airports themselves. As CNBC points out, "travelers will scan their own paper or electronic boarding passes instead of handing them to a TSA office." What's more, face masks are mandatory and hand sanitizer stations are available in airports (and you're allowed to take hand sanitizers on flights). At the moment, there is no federal mandate on performing health screenings on passengers. Want a full rundown of the new TSA policy? Check out our detailed breakdown. Should I take a domestic flight? Maybe precariously teetering towards no. It's worth checking out how the states you're in and traveling to are faring with cases, which you can track on the CDC site. The trouble is that once you're onboard, it's difficult to stay six feet away from other humans, even with stricter guidelines in place. The CDC also notes that "traveling to visit family may be especially dangerous if you or your loved ones are more likely to get very ill from COVID-19." If you decide to scrap your plans, here is everything you need to know about getting a refund, according to the U.S. Department of Transportation. Airbnbs Can I book an Airbnb? Big time. The company announced an optional protocol, according to USA Today, which includes a 40-page manual on proper cleaning practices and at least 24 hours between rentals. Should I book an Airbnb? Perhaps. It's worth noting that the guidelines listed above are optional, not mandatory, and are flagged on specific rentals. It's also worth considering bringing your own cleaning supplies and doing a quick clean after check-in—here's how to do that—and, before booking, seeing how the area you're planning to stay in (or live in) is doing with cases. Finally, we highly recommend booking an "entire place," not a "room," as the former will demand less human interaction. Photograph: Matthew Placek / The Rockaway Hotel Hotels Can I stay in a hotel? Yup, as many are indeed open. CNN points out that initiatives such as electrostatic sprayers for cleaning, contactless check-ins and shutterings of communal areas like buffets are in effect at many hotels. Be sure to call the hotel to learn about their cleaning and check-in policies. Related: the 15 best hotels in America. Should I stay in a hotelMaybe. According to USA Today, Airbnbs are potentially a safer option, as there are likely less interactions, not to mention less common spaces like lobbies and elevators. Photograph: Shutterstock Ubers, Lyfts, etc. Can I use Uber, Lyft or other ride-hailing apps?Absolutely. As we discussed, ride-hailing services are requiring all drivers to wear masks and passengers to sit in the back seat, with windows rolled down. Should I use Uber, Lyft or other ride-hailing apps?At this stage, we'd argue that no, you shouldn't, as you'll invariably be within six feet of the driver and near surfaces strangers have likely recently touched. And as far as doing a ride share? Even if the company allows it, just don't. Car rentals Can I rent a car? For sure. As detailed in USA Today, many car-rental companies, including Hertz, Rival Enterprise, Avis Budget and Dollar Thrifty, have instituted new, strict cleaning guidelines for their vehicles. Be sure to consult individual companies about their processes and check those against CDC cleaning recommendations. Should I rent a car? Maybe. Even if you feel safe after checking out a company's cleaning guidelines, be sure to keep any and all stops along your journey to the bare minimum. For instance, stock upon all the essentials you'll need (snacks, etc.) before taking your journey. And as always, see how the area you're planning to travel to is doing with cases. Photograph: Courtesy Amtrak Trains and busses Can I take a train or bus? Yes, depending on where you're coming from and going. Companies, like Amtrak (which also hosts bus services), are requiring passengers and employees to wear face masks onboard and on platforms. (Read: If you don't have a face mask, you're not allowed to come onboard.) Should I take a train or bus? We're giving the idea of taking a train a maybe that leans more towards no. If you do decide to take a train trip, we highly recommend staying away from dining and drinking cars or any areas where fellow passengers congregate. And as far as taking a bus, we're going to say avoid it for now. Cruises Can I take a cruise? No, although cruise lines are hoping to resume service in the fall. Should I take a cruise? Nope.
Bucket-list travel inspiration