The 73 best kids' books of all time for families
The best kids' books of all time are at your fingertips—just read our ranked list of 73 great picks for children of all ages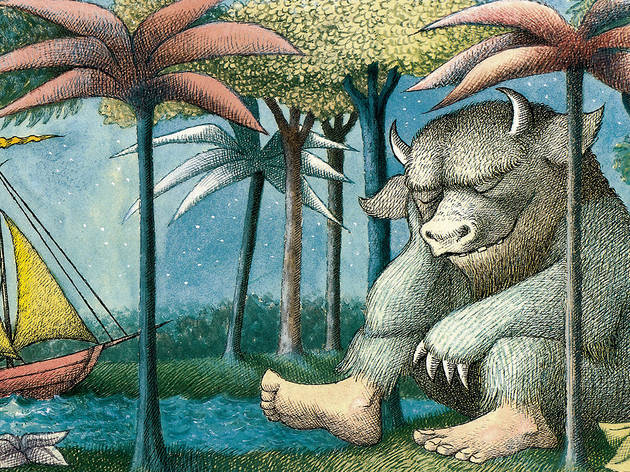 Kids' books are the best—but when you're looking through thousands of great options online or in one of your local bookstores, it can be hard to find just the right one. We've sifted through plenty of titles to compile a list of 73 favorites, and believe us; picking the best kids' books wasn't easy! We mixed old classics, new classics, nonfiction and even graphic novels to please every reader through age 14, including favorites like Harry Potter, The Cat in the Hat, A Wrinkle in Time and Madeline.
We hope you'll weigh in with favorites of your own that aren't on our ranked list of the best kids' books. In the meantime, click through our list for inspiration.
Best kids' books 73–61
73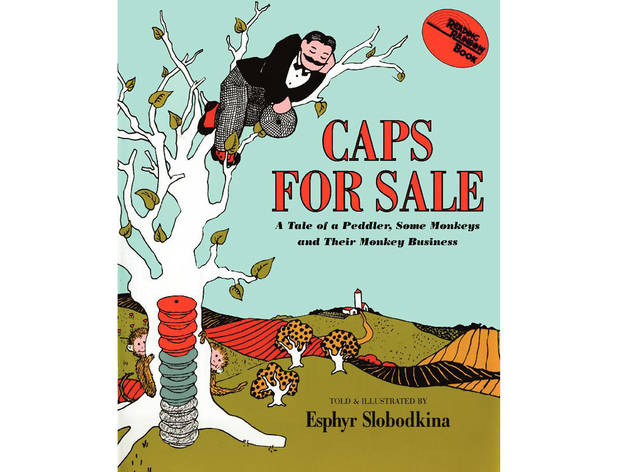 Caps for Sale by Esphyr Slobodkina
Hats plus monkeys equals hilarity. One of the all-time great read-alouds, the story of a man who loses his caps thanks to some light-fingered simians is sure to earn giggles from your listeners. Ages 6 months–3 years.
72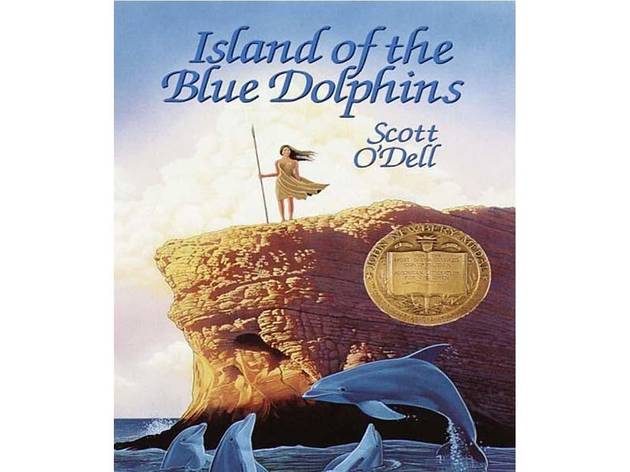 Island of the Blue Dolphins by Scott O'Dell
Based on the true story of The Lost Woman of San Nicolas, Scott O'Dell's first children's book tells the tale of a young woman who lives on the Island of Ghalas-at with her tribe. After an encounter with a ship of strange visitors, her life will change forever. Ages 7–10.
71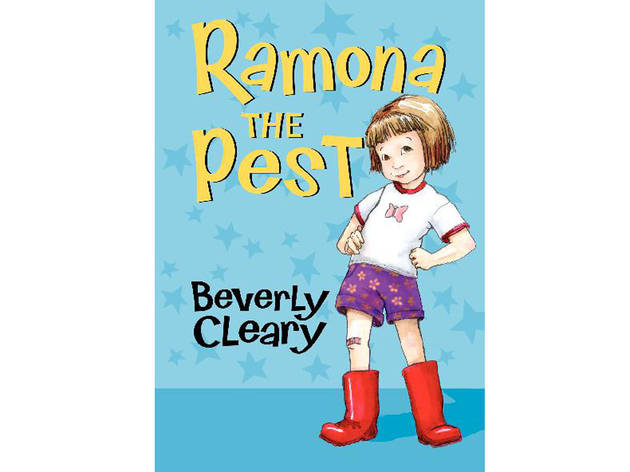 Ramona the Pest by Beverly Cleary
It's impossible not to identify with Cleary's deeply human heroine, an irrepressible newbie kindergartner who, despite her good intentions, always seems to be doing something wrong. Ages 6–9.
70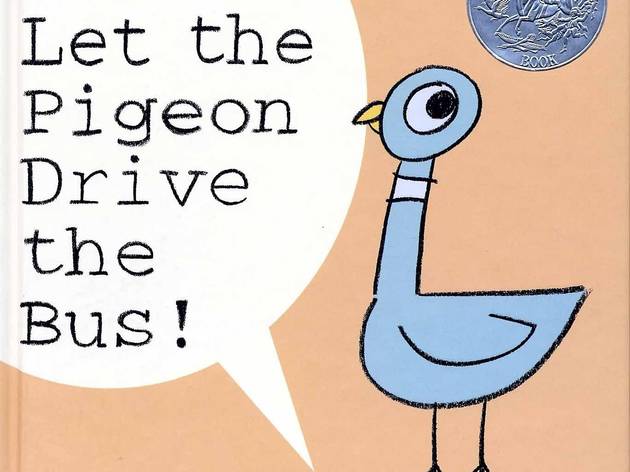 Don't Let the Pigeon Drive the Bus by Mo Williams
In NYC, we've seen all types of oddities on public transportation, but a pigeon dying to get behind the wheel of a bus would definitely be shocking. Swipe your Metrocard for this adorably hilarious tale. Even better? Toddlers can choose their own adventure with this tale. Ages 3–5.
69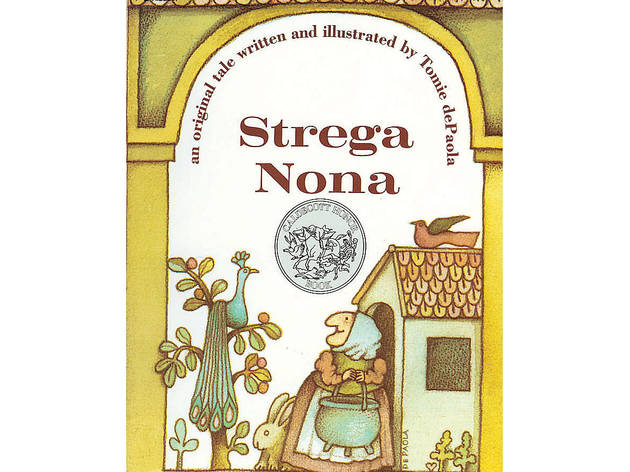 Strega Nona by Tomie dePaola
All Italian grandmas love whipping up a bowl of pasta, but Strega Nona is different. This magical little old lady has the ability to cure people in town with her powers. As magical as she is, there's certainly a problem when her help, Big Anthony, eats all the goods. Ages 4–8.
68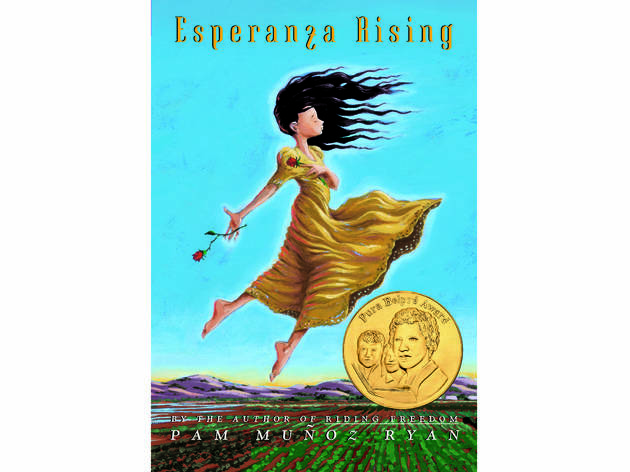 Esperanza Rising by Pam Muñoz Ryan
Rather than a rags-to-riches story, this riches-to-rags tale follows a rich Mexican landowner's daughter who loses everything and must start over again in America. Set during the Great Depression, it's a book of hope that's ideal for kids with a penchant for realism. Ages 8–12.
67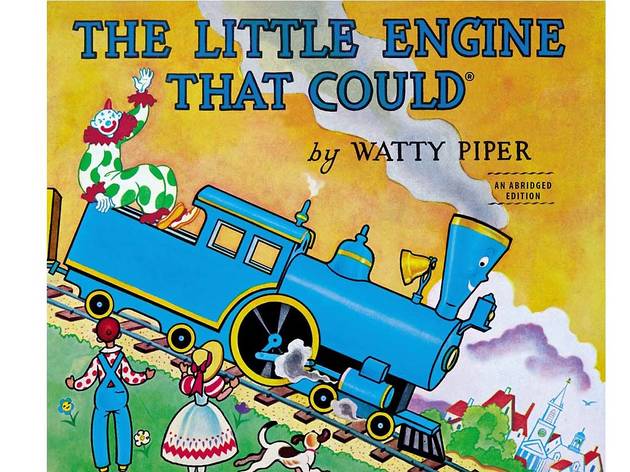 The Little Engine That Could by Watty Piper
The virtues of this classic children's tale live on, more than 80 years after it was first published. When a winding train needs help making its way over a high mountain, it tries enlisting help from large engines nearby. The only one willing to help is very small, but with a bit of effort and lots of conviction, it might be able to get the job done. Ages 3–5.
66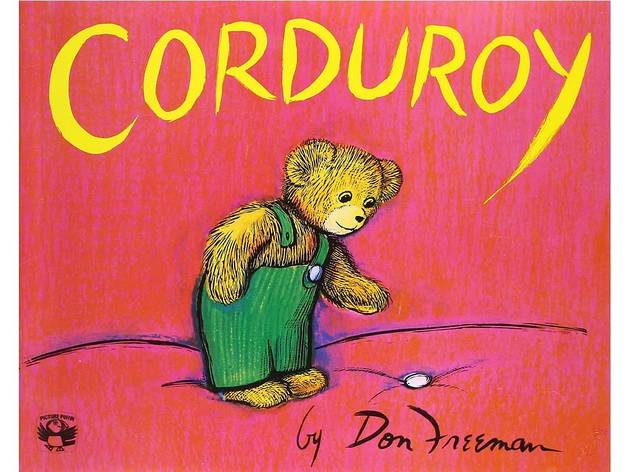 Don Freeman's lovable story of Corduroy the teddy bear was rejected several times before being published in 1968—and it's since becomes on of the top picture books of all time! The stuffed animal ventures out into the department store at nighttime in search of the missing button for his overalls. Can he find it and fix himself up so that a child will take him home? Ages 3–8.
65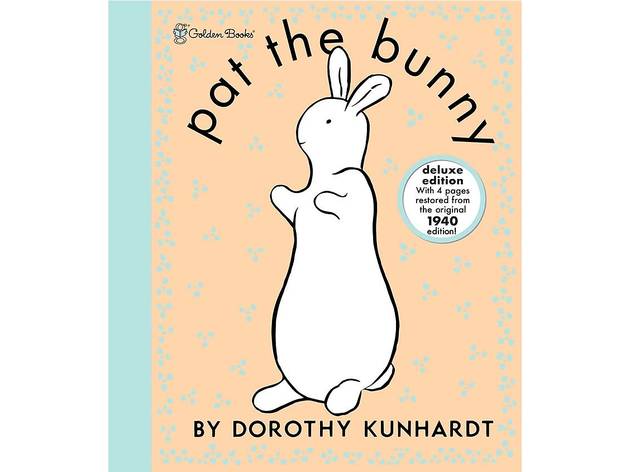 Pat the Bunny by Dorothy Kunhardt
This cute touch-and-feel book is one that almost everyone remembers from their childhood (it was first published in 1940!), and it continues to please little ones today. Tots get hands-on with each turn of the page as they feel the soft "fur" of a rabbit, look in a reflective "mirror" and more. Ages 1–3.
64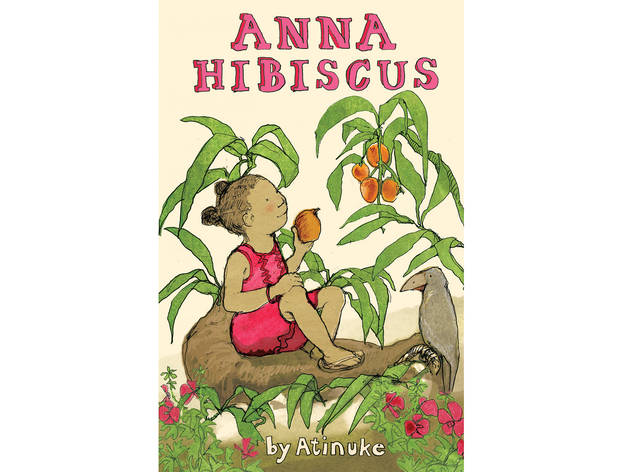 Set in modern-day Africa, Nigerian-born Atinuke's charming heroine navigates her ridiculously large extended family, keeps an eye on her twin brothers, Double and Trouble, and comes to understand how lucky she is in a book that deserves to become a classic. Ages 6–9.
Best kids' books 60–51
60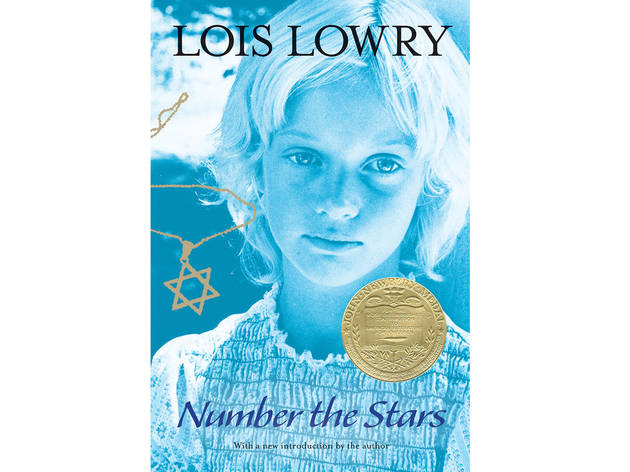 Number the Stars by Lois Lowry
There is no surefire method to teach kids about the Holocaust but Lowry's gentle story of bravery and heroism resonates with readers everywhere for its candor and sensitivity. Be sure to keep an eye out for the Little Red Riding Hood references throughout. Ages 8–12.
59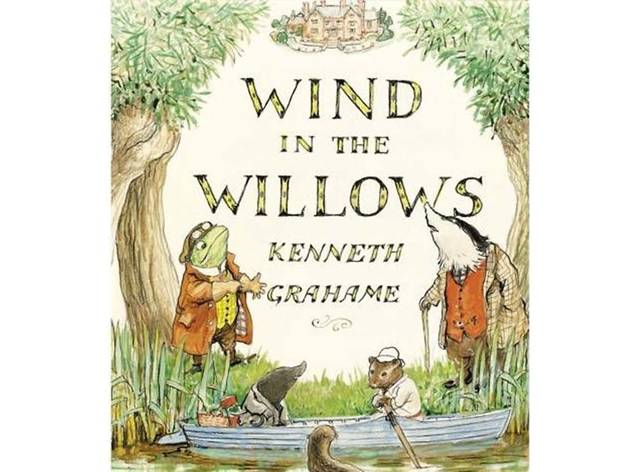 The Wind in the Willows by Kenneth Grahame
Follow the adventures of Rat, Mole, Toad and Badger across the English countryside as they swim, feast and adventure in this children's classic. Ages 6 and up.
58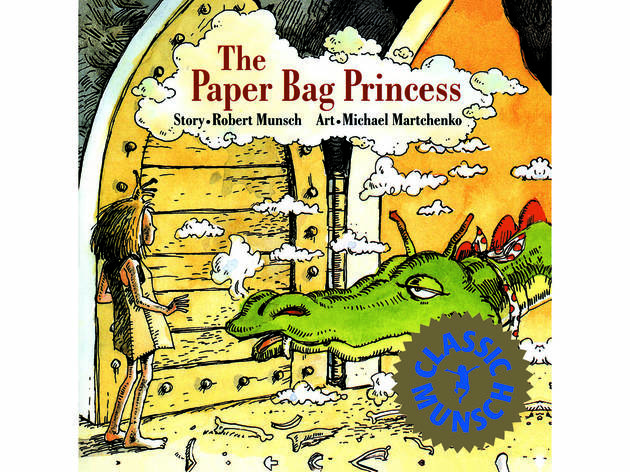 The Paper Bag Princess by Robert Munsch
Stories where the insipid princess and her no-name prince ride off into the sunset can get old quickly. In this Munsch classic, a princess rescues the prince for a change and then with a sudden flourish of girl power, decides she has better things to do than marry an egotistic dweeb. Ages 3–6.
57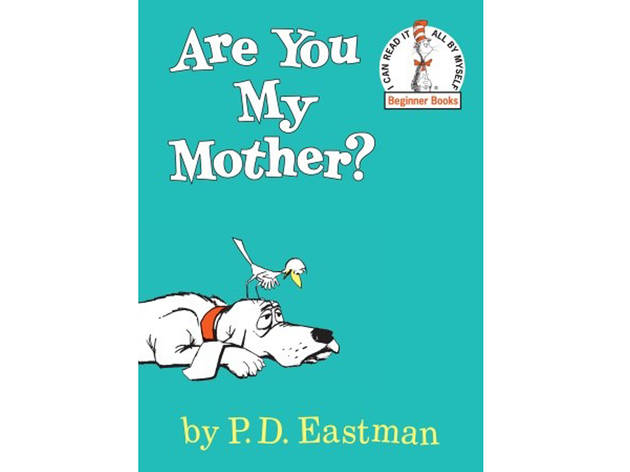 Are You My Mother? by P.D. Eastman
Talk about separation anxiety: This baby bird loses his mother from the moment he's hatched. Yet his search for his primary caregiver never feels scary. Often mistaken for a Dr. Seuss book, Eastman's classic taps into an emotion all kids can understand. Ages 3–6.
56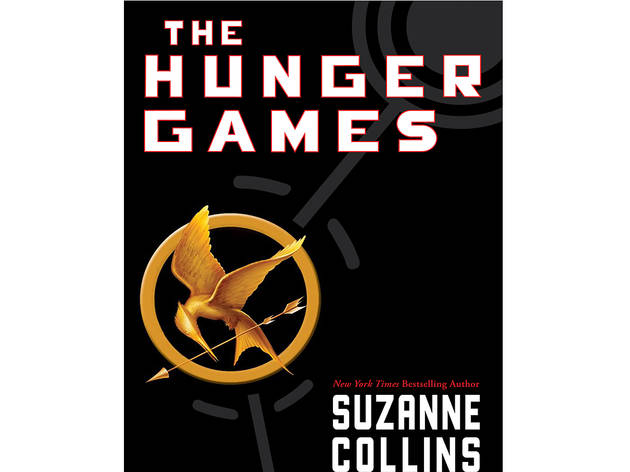 The Hunger Games by Suzanne Collins
Katniss Everdeen's dystopian YA has captured the attention of kids—and adults—across the country with its fight-to-the-death games broadcasted on live TV. The trilogy is just as addicting on the page and screen. Ages 12 and up.
55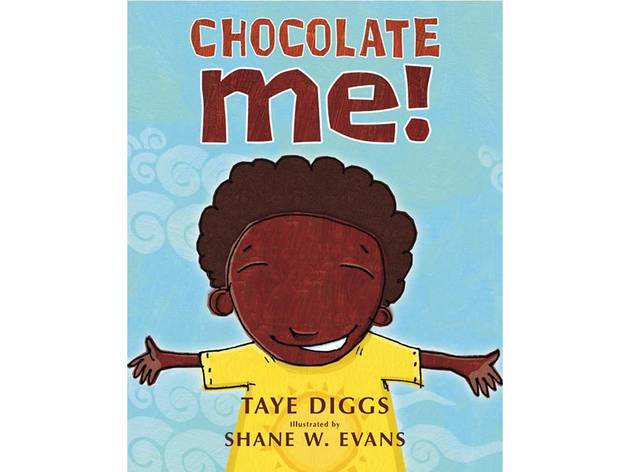 Chocolate Me! by Taye Diggs and Shane W. Evans
This bright picture book is a unique tool, great for helping comfort kids who feel self-conscious about looking different than their peers. A young boy is made fun of for the color of his skin, but an important lesson from his mother makes him realize that his differences are what make him special. Ages 4–8.
54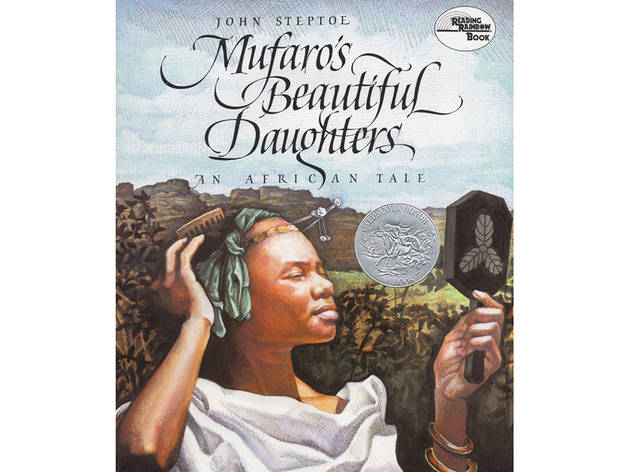 Mufaro's Beautiful Daughters by John Steptoe
A princess story with an African setting, this fabulous fairy tale about two beautiful sisters who vie for the hand of their ruler punishes the greedy and rewards the good. As an added bonus, the king is himself a delightful character. Ages 3–6.
53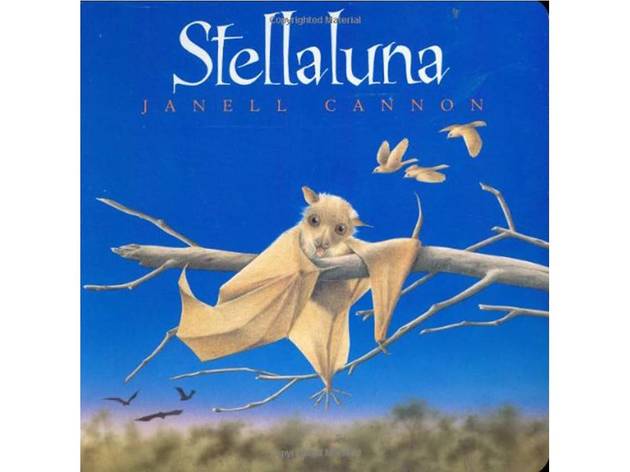 Stellaluna by Janell Cannon
When a baby fruit bat is separated from her mother during an owl attack, she finds herself in a bird's nest alongside feathered youngsters Pop, Flitter and Flap. As Stellaluna tries to coexist with the birds, she'll discover all the ways she's different, while readers learn about the interesting characteristics that have. Ages 4–8.
52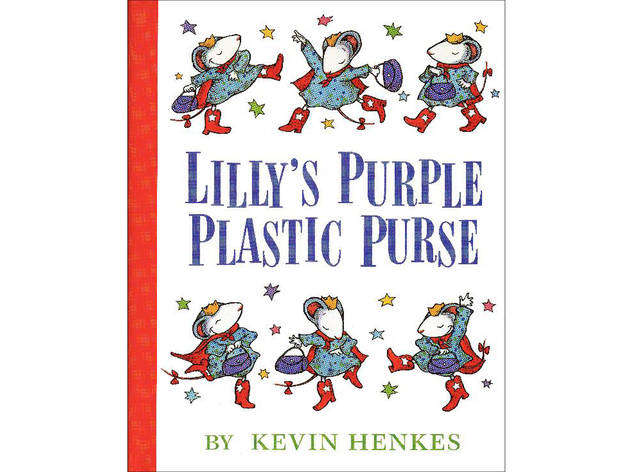 Lilly's Purple Plastic Purse by Kevin Henkes
Lilly is definitely the teacher's pet. However, things go awry during a show-and-tell session where she presents the class with goodies inside her purple plastic purse. What happens after Lilly gets her beloved purse taken away? Ages 3–6.
51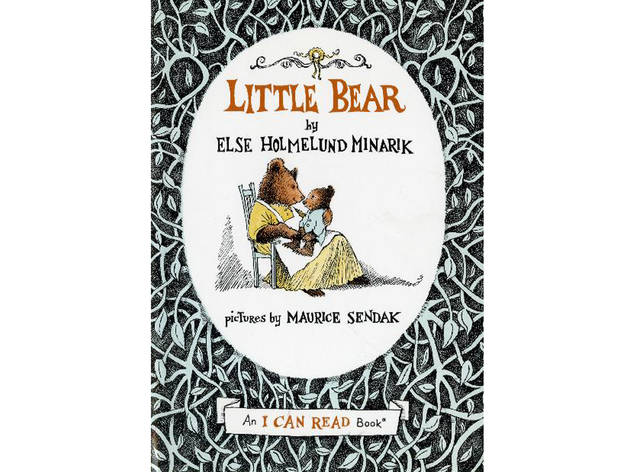 Little Bear by Else Holmelund Minarik
The perfect easy reader is difficult to define, but Minarik's adorable baby bear comes awfully close. The extra treat of Maurice Sendak's art (pre–Where the Wild Things Are) shows that he could be a master of cute when he wanted to be. Ages 3–6.
Best kids' books 50–41
50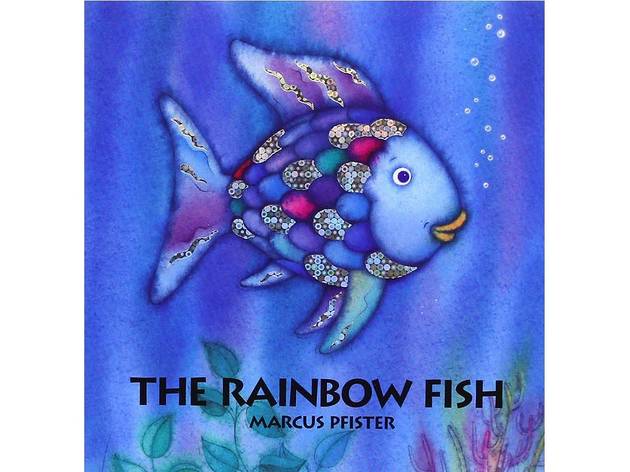 Rainbow Fish by Marcus Pfister
Conceited Rainbow Fish is proud of his beautiful, shiny scales—and he's very lonely indeed. Pfister's colorful book shows the importance of sharing to find friendship and happiness. Ages 2 and up.
49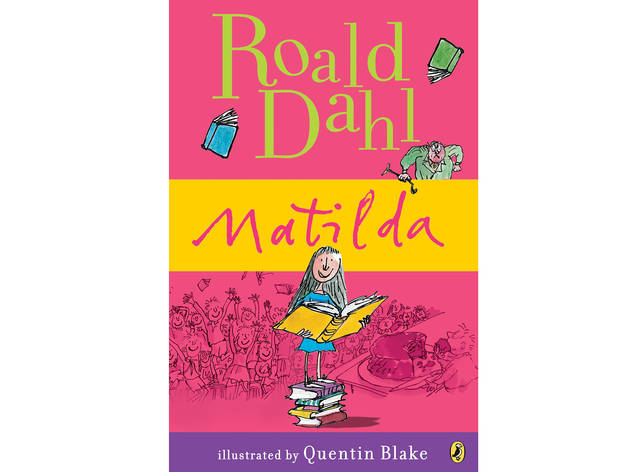 Matilda needs to introduction. One of Roald Dahl's most popular characters, the young girl reads stories well beyond her years, but sadly must endure wacky educators and less-than-stellar parents. Of course, we can't help but fall in love with her magical abilities—and her concentration when tackling a new book. Ages 8-12.
48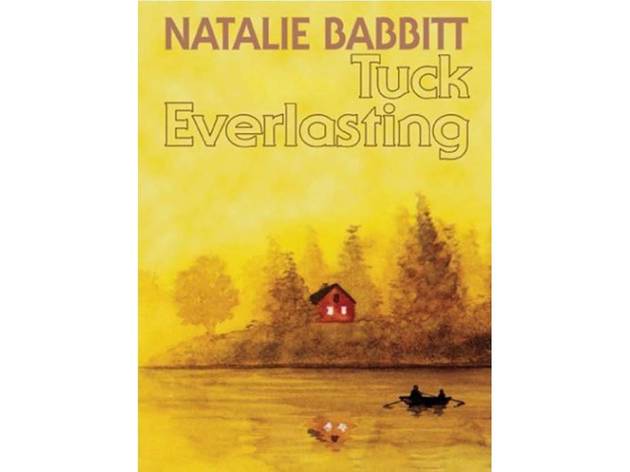 Tuck Everlasting by Natalie Babbitt
Growing up is a difficult part of life, but if you had the chance to stay young forever, would you? When 10-year-old Winnie Foster meets the peculiar Tuck family deep in the woods near her home, they share the secret of a magical fountain with her—one that would allow her to freeze her childhood eternally. Ages 9– 12.
47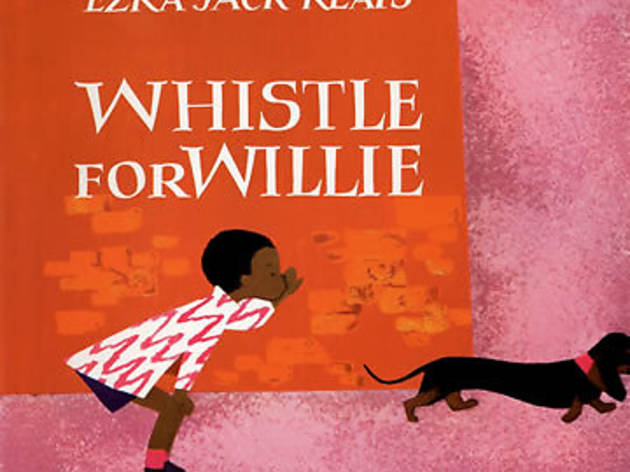 Whistle for Willie by Ezra Jack Keats
Oh how Peter wishes he could whistle for his dog! He tries and tries but nothing comes out, in this beautifully illustrated story by The Snowy Day author Ezra Jack Keats. But there's no giving up for this little boy, and when he finally does manage to produce a whistle, Willie indeed comes running. Ages 1–4.
46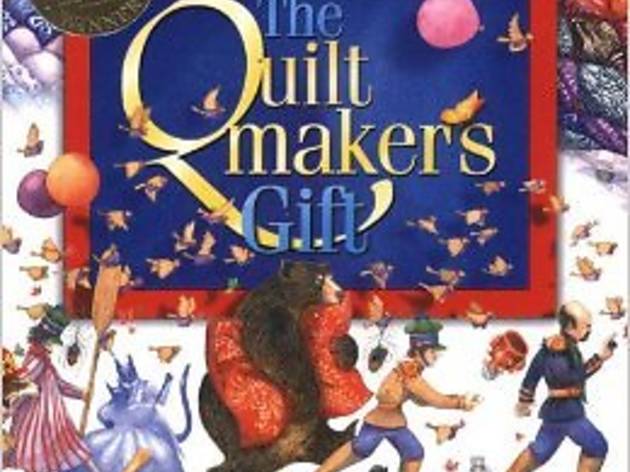 The Quiltmaker's Gift by Jeff Brumbeau
Money can't always buy happiness, and a talented quiltmaker can't be bought. Even a wealthy greedy King can't move this virtuous quiltmaker, who would rather be banished than to indulge the selfish patriarch. That is, until they make a deal that helps him see the true meaning of kindness and wealth. Ages 4–8.
45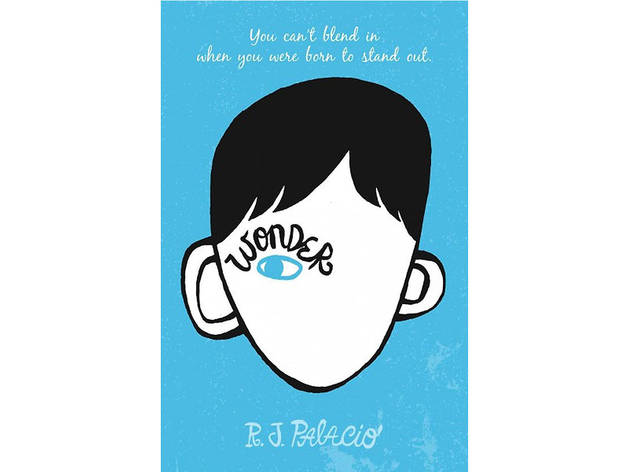 A ten-year-old boy with a constellation of facial deformities struggles to navigate school for the first time. He braves comments from bullies about his appearance, but makes some true friends who defend him against the hurtful whispers. This novel is a wonderful way to teach kids that "when given a choice between being right and being kind, choose kind." Ages 8–12.
44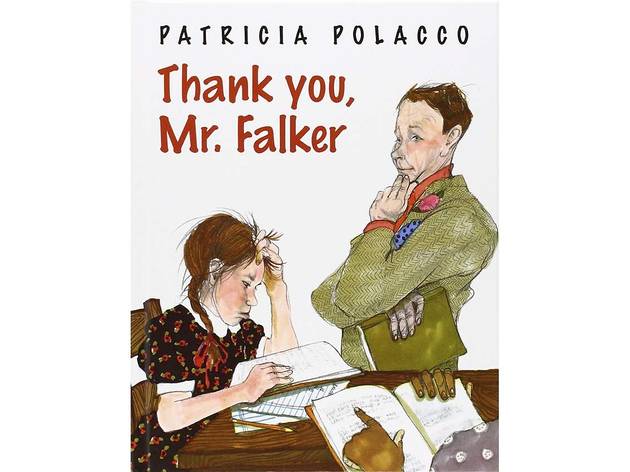 Thank You, Mr. Falker by Patricia Polacco
Celebrated author and illustrator, Patricia Polacco, tells the story of her personal struggle with dyslexia and the teacher who gave her the courage to persevere. Any kids who have been frustrated with learning hurdles will love reading about fifth-grader Trisha and patient Mr. Falker, who helps her to work through the frustrations of her disability. Ages 5 to 8.
43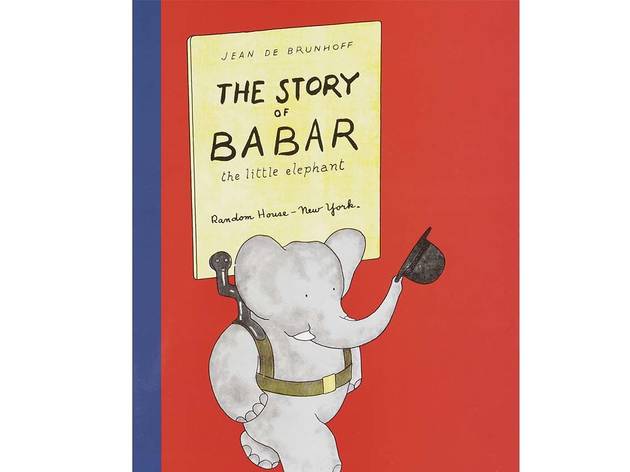 The Story of Babar: The Little Elephant by Jean De Brunhoff
Translated from Jean de Brunhoff's French original, Babar delights readers big and small. After his mother is killed by a hunter, Babar runs away from the wild—in the process, he meets a very sweet old lady. With her help, he returns to the forest (and picks up a royal title)! Ages 4–8.
42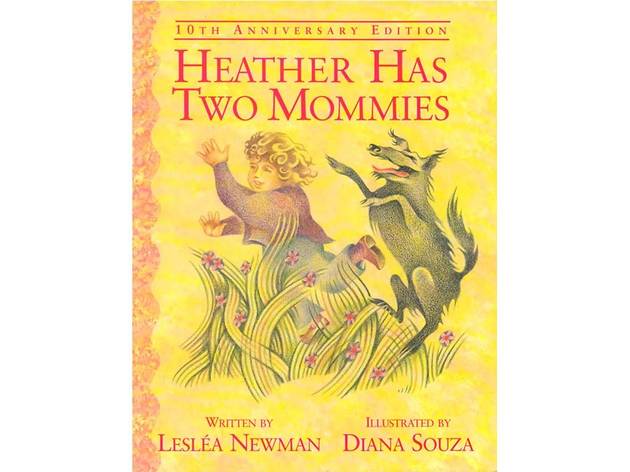 Heather Has Two Mommies by Leslea Newman
Little Heather's favorite number is two. She has two elbows, two pets…she even has two mommies! When she goes to school for the first time, she learns that all families are different, and that it doesn't matter who makes up a family—it matters that the people in it love one another. Ages 4–8.
41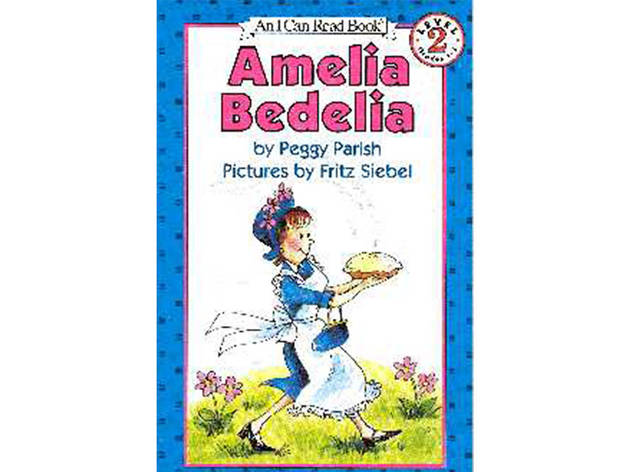 Amelia Bedelia by Peggy Parish
Well-intentioned maid, Amelia Bedelia, always puts her best effort forward to please the Rogers family, but just can't seem to get it right. She often misunderstands instructions (or takes them too literally) leading to silly mistakes like "dressing" the chicken—in overalls and socks. The original title has been followed by over 40 books, which are still being printed. Ages 4–8.
Best kids' books 40–31
40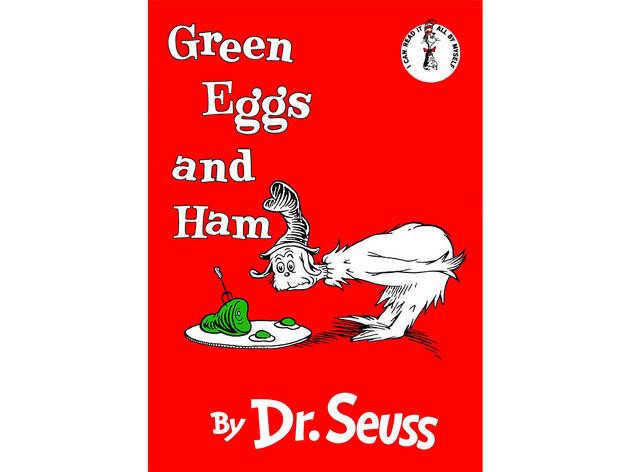 Green Eggs and Ham by Dr. Seuss
Everyone knows the tale of Sam–I-Am! And everyone also knows that he does not like green eggs and ham. Find out the places he will not eat it (or will he?) in Dr. Seuss's whimsical book filled with excellent rhymes and quirky illustrations. Ages 3–7.
39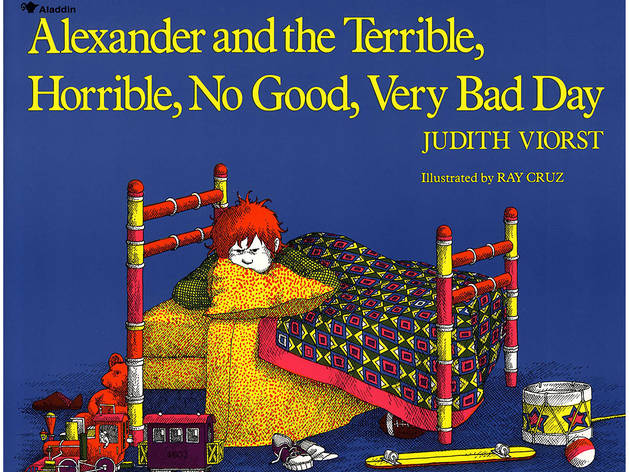 Alexander and the Terrible, Horrible, No Good, Very Bad Day by Judith Viorst
From the moment he gets out of bed, 11-year-old Alexander meets one misfortune after the other, and finds no comfort from his family. As Judith Viorst takes us through Alexander's bout of bad luck, Ray Cruz's colorful and detailed illustrations help us understand why he's vowed to move to Australia. Ages 2–4.
38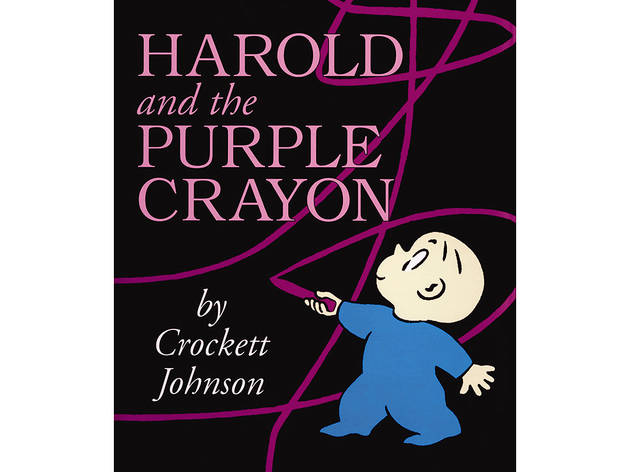 Harold and the Purple Crayon by Crockett Johnson
There's more magic in a purple crayon than one might think…and this little boy's found it! The story follows Harold on a moonlit stroll where he'll draw up an exciting landscape, drawing himself out of some sticky situations. Ages 4–8.
37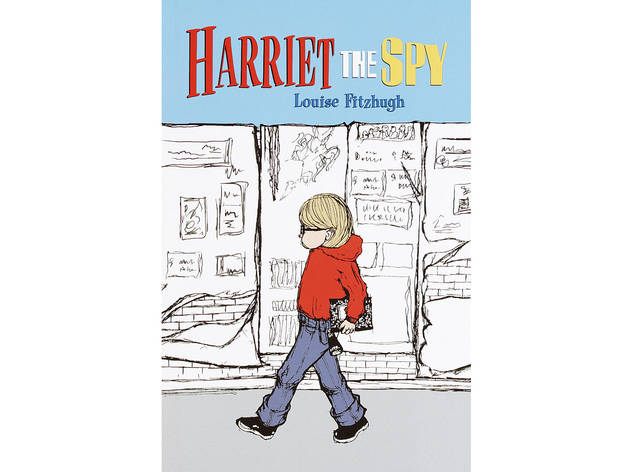 Harriet the Spy by Louise Fitzhugh
Spouting the truths grown-ups don't want to hear, Harriet has no equal even today. Her notebook and spy missions around New York City have inspired whole legions of girls—and boys—to become writers as well. Ages 8–12.
36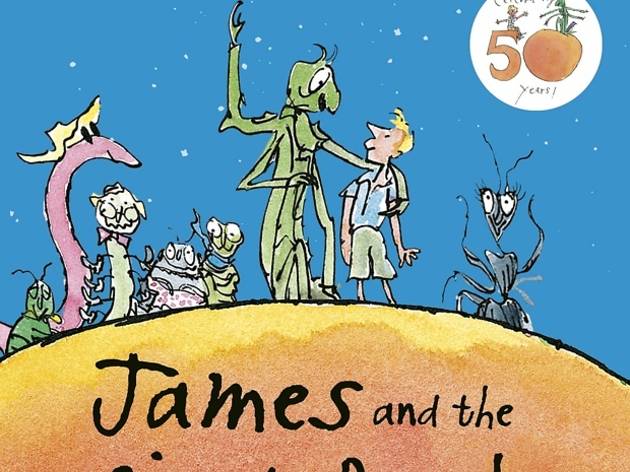 James and the Giant Peach by Roald Dahl
A peach is definitely not just a peach, at least not in this story, anyway. James Henry Trotter's Mom and Dad are killed by a rhino and he's sent to stay with his nasty aunts, where he embarks on a journey he'll not soon forget. After dropping magical crystals near a dilapidated peach tree, a peach grows and grows, housing giant new friends and a gargantuan adventure. Ages 8–12.
35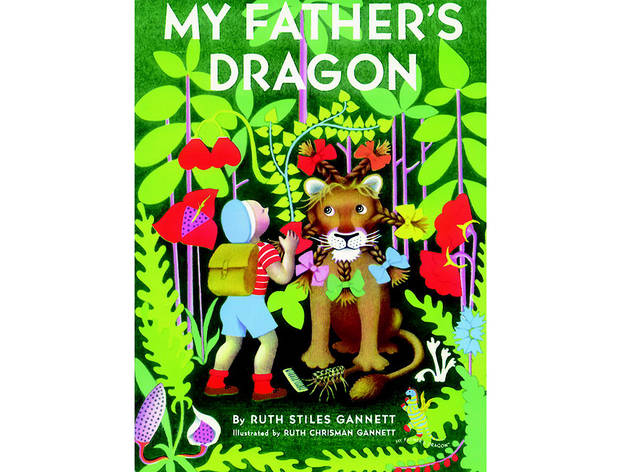 My Father's Dragon by Ruth Gannett Stiles
The first installment of a series that's as spellbinding as it was when it was released in 1948 is the tale of Elmer Elevator, a boy determined to track down and save a baby dragon from a host of silly-scary, island-dwelling animals. Ages 6–9.
34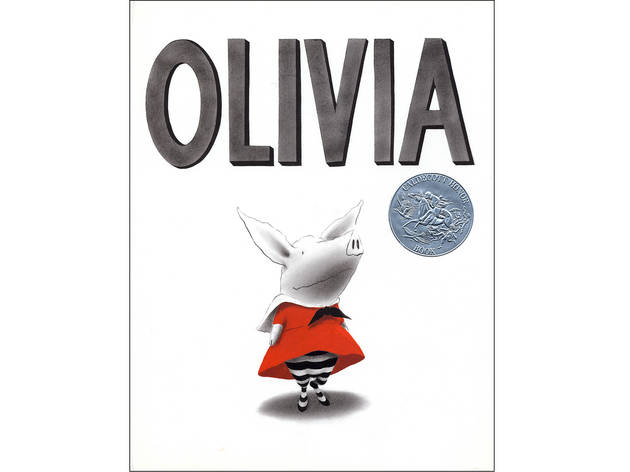 Bound to please the aesthetics of parents and the wild imaginings of their kids, Olivia is a one-of-a-kind piggy. No doubt the book's elegant palette of black, red and white will be a welcome relief to those seeking something that isn't sparkly, pink or dipped in glitter. Ages 3–6.
33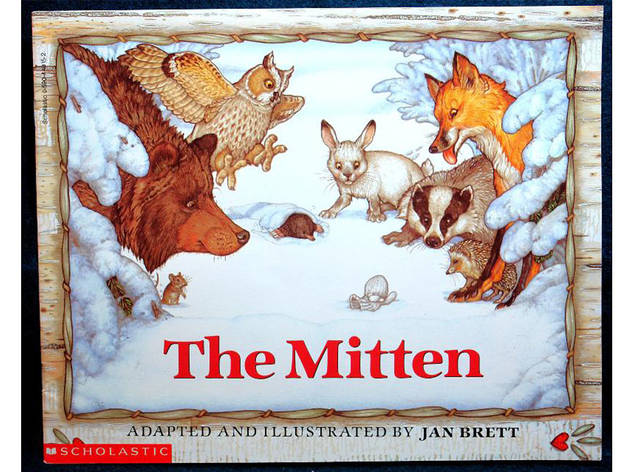 This beautiful tale, written and illustrated by Jan Brett, is bound to be a new wintertime favorite for your family. A young boy receives a pair of white mittens from his grandmother, but when he drops one in the snow, several woodland creatures use it to seek shelter from the cold! Youngsters will giggle at the vivid drawings of a mole, rabbit, hedgehog and more trying to squeeze into the cozy mitten together. Ages 4–8.
32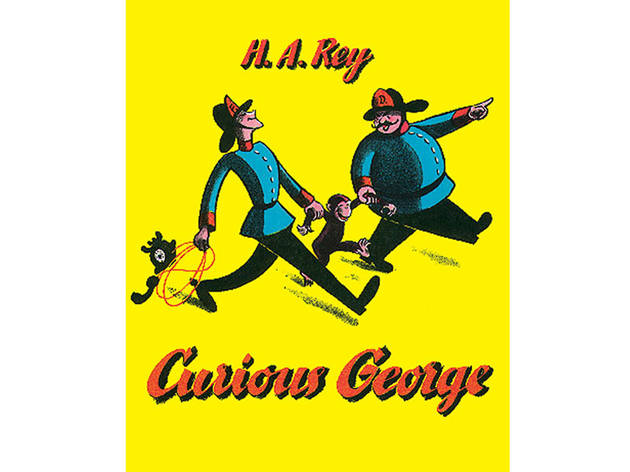 The Complete Adventures of Curious George by H.A. and Margret Rey
There's no stopping our favorite inquisitive monkey. His curiosity has led to many adventures that has transcended across various generations. Ages 3–6.
31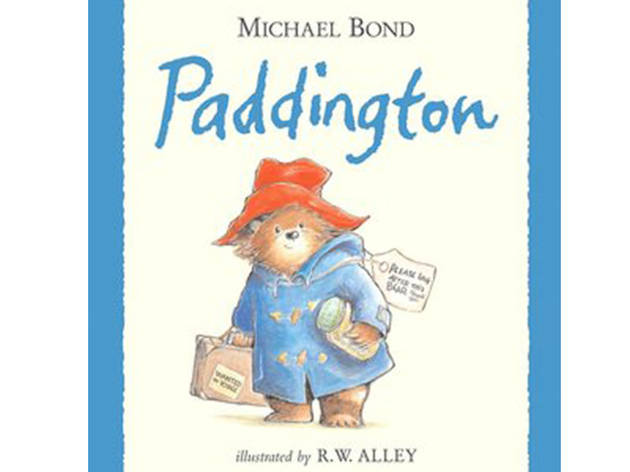 Paddington by Michael Bond
A dapper young bear, dressed in a red hat and rain slicker, shows up in London's bustling Paddington Station with no more than a suitcase full of marmalade. The Brown family takes him in, unprepared for the mischief that Paddington and their children, Jonathan and Judy, will get into together. Ages 4–8.
Best kids' books 30–21
30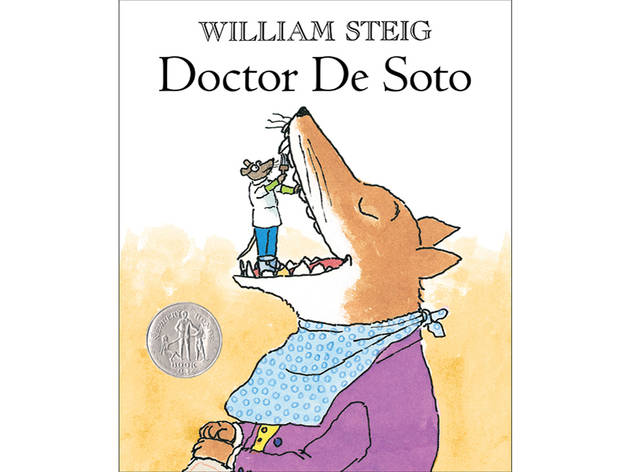 Doctor De Soto by William Steig
Like a modernized fable, this finely wrought story follows a mouse who outwits a hungry fox thanks to his foresight and mastery of dentistry. Steig may be better known as the author of Shrek but this simple tale is the one that will truly capture your child's heart. Ages 3–6.
29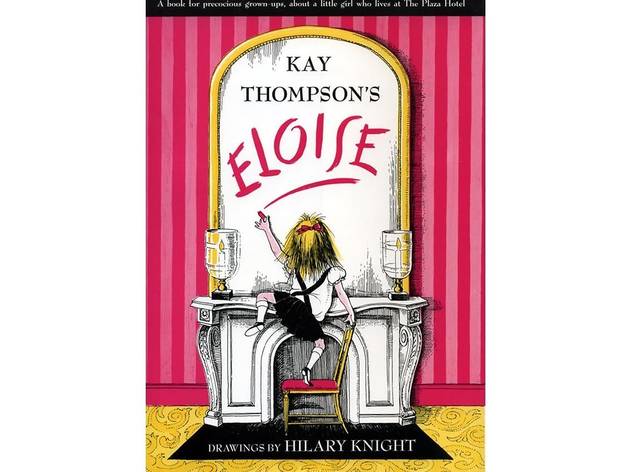 Eloise is a lucky little New Yorker who gets to call the Plaza Hotel her home. Imagine the adventures that await while living in one of NYC's most popular attractions! With her pug, Weenie, and turtle, Skipperdee, by her side, she wreaks havoc on the guests, causes a bit of mayhem during weddings and gives the maids grief while they try to keep the place spotless. All in a day's work for Miss Eloise! Ages 4 and up.
28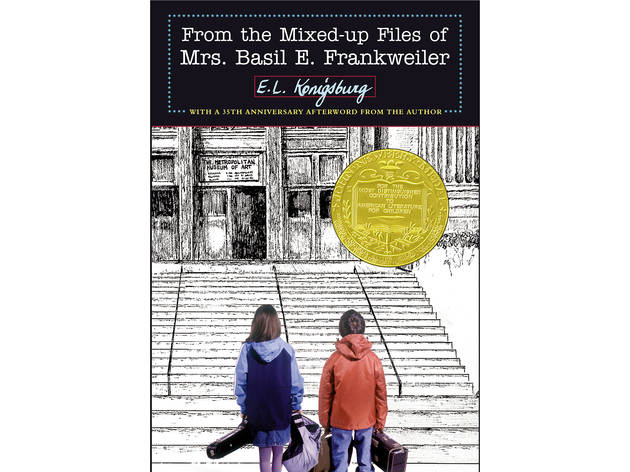 From the Mixed-Up Files of Mrs. Basil E. Frankweiler by E.L. Konigsburg
Let's be honest. What New York City kid wouldn't want to live in the Metropolitan Museum of Art if he had the chance? Two children not only live the dream but solve a mystery as well when they run away from home with a well thought-out plan. Ages 8–12.
27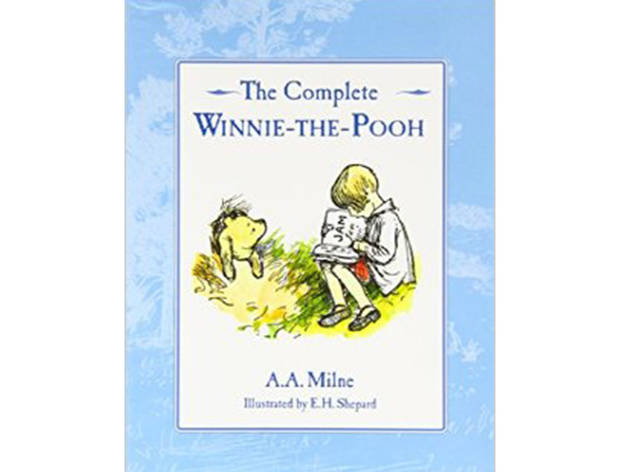 The Complete Tales of Winnie-the-Pooh by A. A. Milne
Adorable tales about a chubby and often confused teddy bear, paired with Ernest H. Shepard's sweet illustrations, make for a timeless collection of stories. Each chapter takes us on a new adventure, whether hunting for a Woozle with Piglet in the Hundred Acre Wood or celebrating Eeyore's birthday with the rest of the crew. Ages 4 and up.
26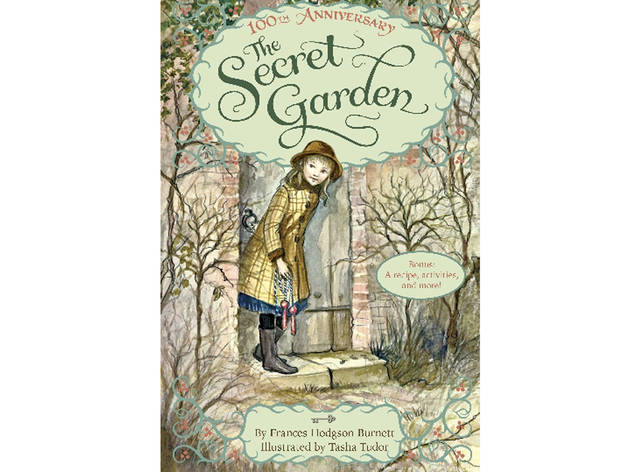 The Secret Garden by Frances Hodgson Burnett
A wild mix of mystery and gothic underpinnings, this delightful story reads like a child-friendly version of Jane Eyre. It also happens to contain the most unlikable, spoiled protagonist you've ever met (at the beginning, anyway). Ages 8–12.
25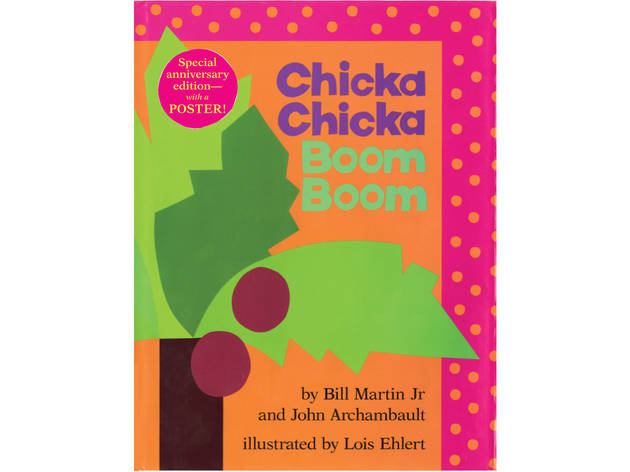 Chicka Chicka Boom Boom by Bill Martin Jr.
The catchy rhythmic alphabetics in Martin's uniquely bubbly concoction make even the most stodgy adult reader sound good. The story of 26 little letters that climb to the top of a palm tree is a modern-day classic that will have your tots tapping their tiny toes. Ages 6 months–3 years.
24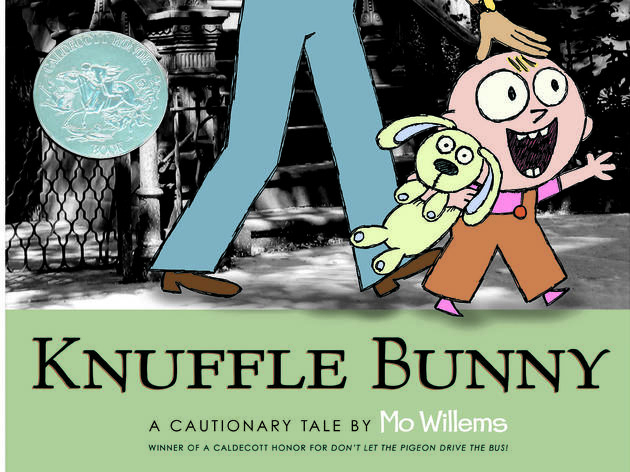 Knuffle Bunny by Mo Willems
New Yorkers are used to schlepping to the laundromat, but when kids are in tow, it makes the chore that much more challenging. Park Slope tot Trixie heads to the neighborhood laundromat with her father, and all is fine and dandy until her stuffed bunny is left behind. Clearly, this is one Brooklyn dad with a problem on his hands. (Or should we say paws). Prepare for laughs and antics to ensue as Trixie's pop works to reunite her with Knuffle Bunny. Ages 3–6.
23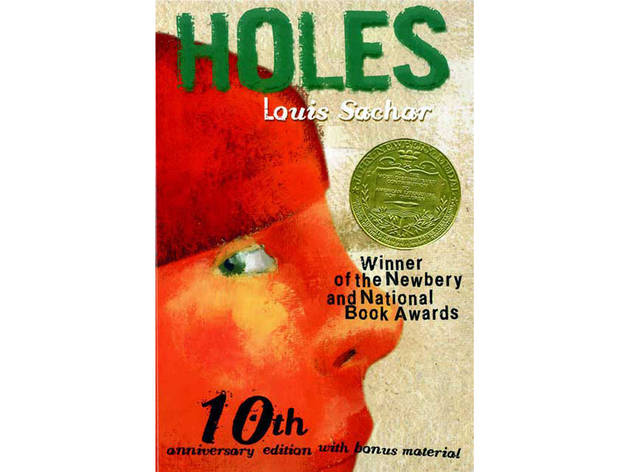 One of the rare books to win both a Newbery Medal and a National Book Award, the story follows Stanley Yelnats as he grapples with the curse that has followed his family for generations. The book with a mystery at its core is by turns funny, heartbreaking and deeply thoughtful. Ages 8–12.
22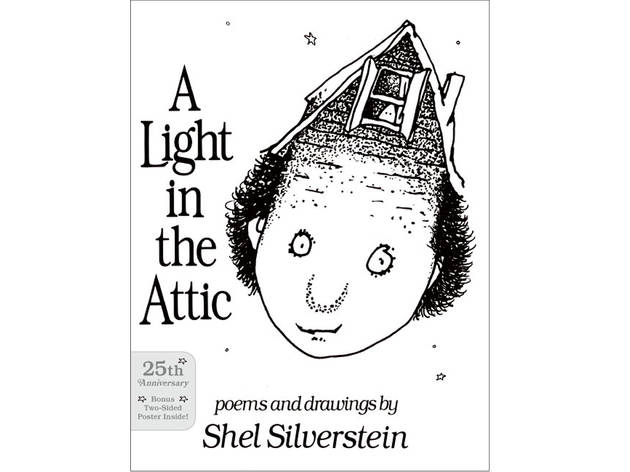 A Light in the Attic by Shel Silverstein
Poetry is pure magic in Shel Silverstein's hands, and A Light in the Attic is one of his most beloved collections. As an added bonus, readers are treated to his sweet, whimsical illustrations, which makes the adventure all the more irresistible. Ages 8–12.
21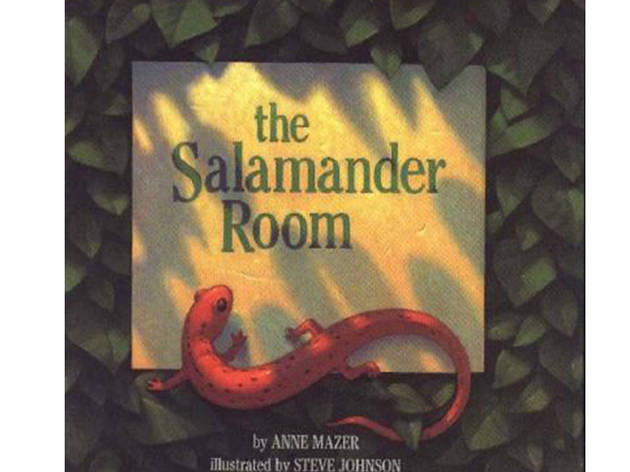 The Salamander Room by Anne Mazer
When a little boy brings home a salamander from the woods, his mother asks, "Where will he sleep?" and "Where will he play?" Determined to make his room the ultimate salamander home, he imagines his room as a beautiful forest. Ages 3–7.
Best kids' books 20–11
20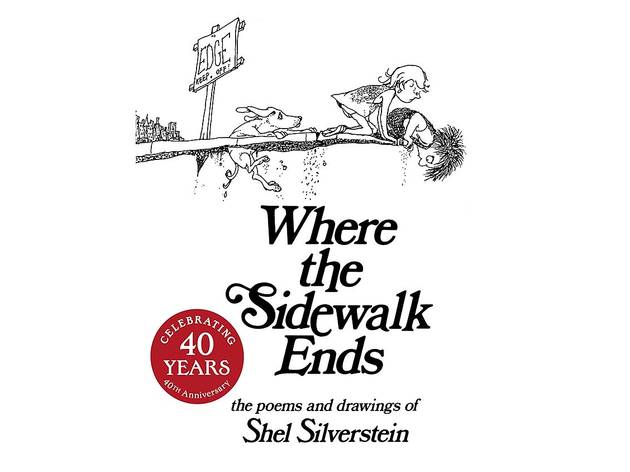 Where the Sidewalk Ends by Shel Silverstein
This cool collection of 130 children's poems is sure to get little ones giggling (just try reading "Me Stew" or "Ickle Me, Pickle Me, Tickle Me Too"). Where the Sidewalk Ends is also a great book for beginner readers to tackle tongue-twisters. Ages 6–8.
19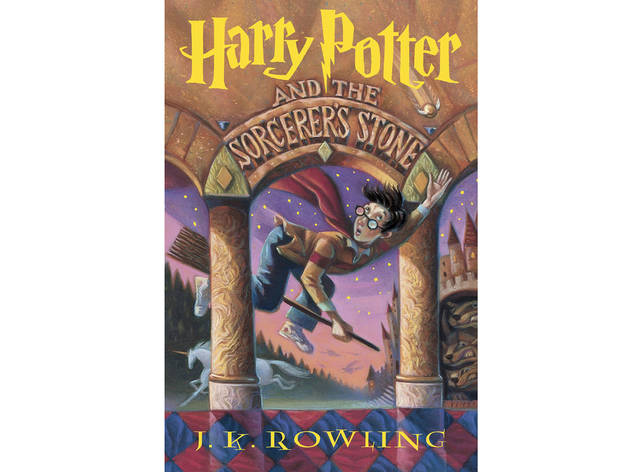 Harry Potter and the Sorcerer's Stone by J.K. Rowling
Even the 2000s kids who said, "I don't like reading!" (for the most part) were charmed into becoming bookworms by this particular story, which went on to rank as one of the top five bestselling books of all time. Secrets, magic, a young underdog kicking butt...what's not to love? Ages 8–12.
18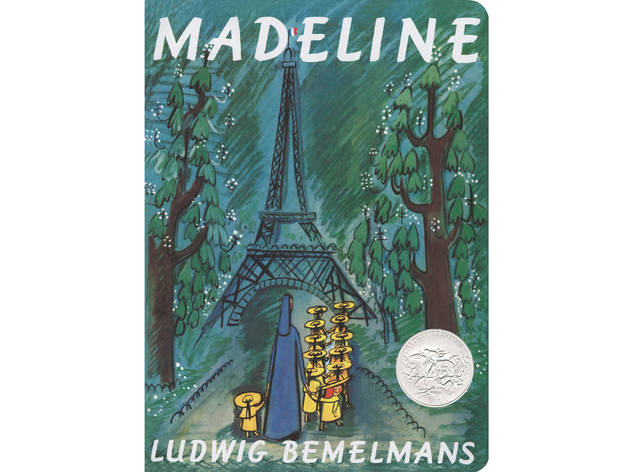 Madeline by Ludwig Bemelmans
Before Eloise, before Fancy Nancy, even before Junie B. Jones, the true childhood heroine with spunk ah-plenty was dear sweet Madeline. The glory of old Paris and the pluck of a girl with a heart combine in the most endearing of ways. Ages 3–6.
17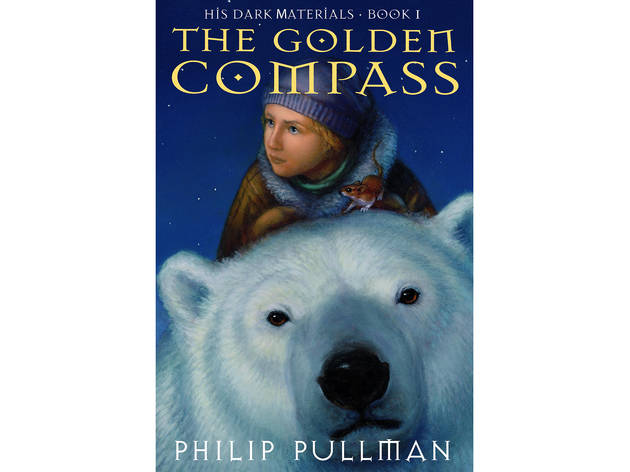 The Golden Compass by Philip Pullman
If you've got a kid who seems to have read everything in her path, then hand her a universe where each person's soul is an animal companion and where heroine Lyra searches relentlessly for her kidnapped friend. Ages 8–12.
16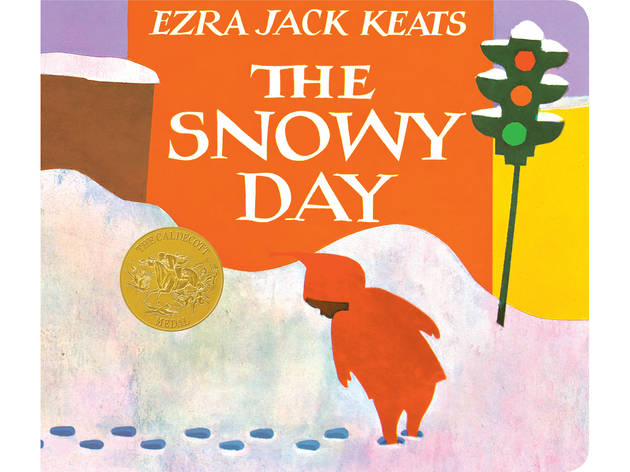 The Snowy Day by Ezra Jack Keats
The urban cityscape takes on a wintry luster when the iconic, red-snowsuit-donning Peter explores the bright white world of a new snowfall. Though it caused a stir in its day for featuring an African-American boy, Keats's classic has since become beloved the world over. Ages 6 months–3 years.
15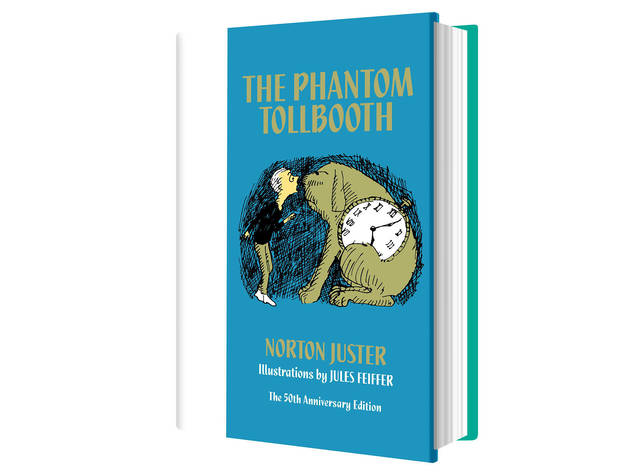 The Phantom Tollbooth by Norton Juster
Boredom leads to high adventure when lackluster Milo rides a tiny car through a tollbooth and finds himself in a magical land. It pulls off the unusual feat of intertwining clever wordplay and mathematics into a single cohesive story. Ages 8–12.
14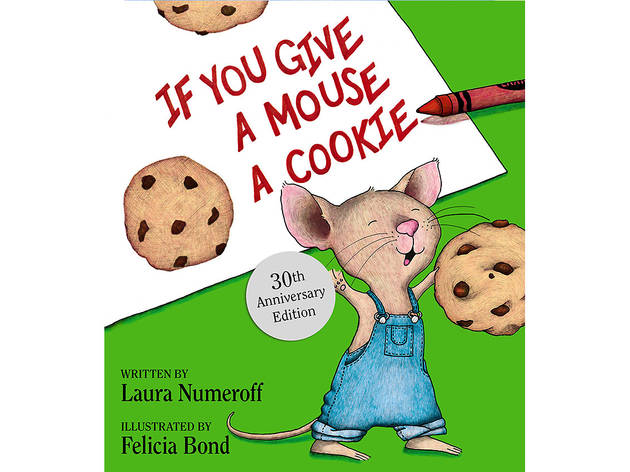 If You Give a Mouse a Cookie by Laura Numeroff
Laura Numeroff and Felicia Bond's classic tale of a hungry little mouse is a must–read; When a hungry little guy shows up on your doorstep…what do you do? If you give a mouse a cookie, he's going to want some milk…and a straw…and much, much more. Be sure to read other favorites in the series like If You Give a Moose a Muffin. Ages 4–8.
13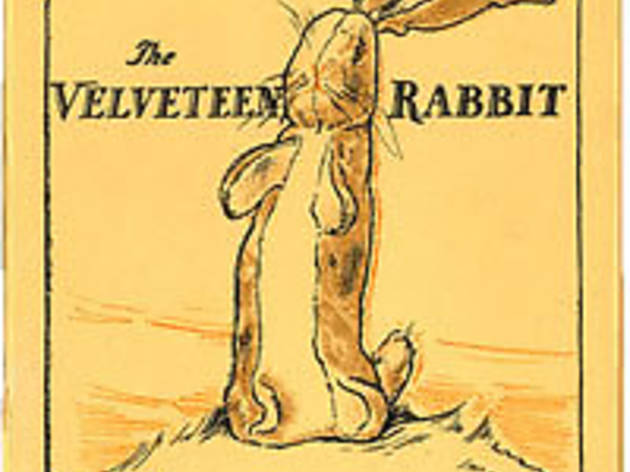 The Velveteen Rabbit by Margery Williams
Love is strong enough to make magic—it's true! Waiting patiently for a chance to be played with after being given to "The Boy" at Christmastime, the little tattered velveteen rabbit finally gets his wish and more, when he becomes the boy's favorite cherished toy. The unconditional love the two share gives them the strength to help each other through the roughest moments of their lives. Ages 4–8.
12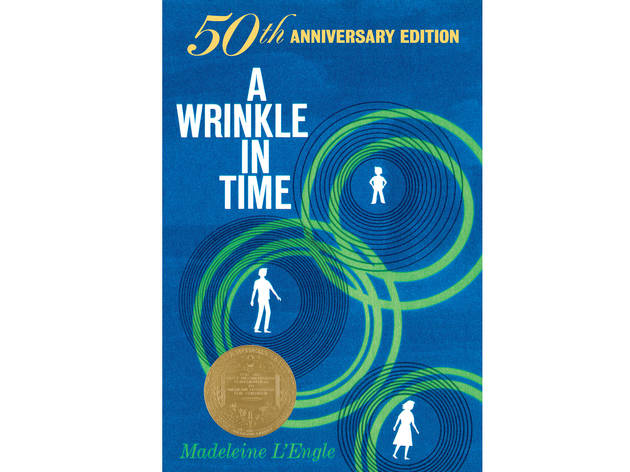 A Wrinkle in Time by Madeleine L'Engle
If you thought dealing with braces was bad, wait until you encounter Meg's problems. The youngster had to journey to a new planet to save her father—and the world—from evil lurking throughout. Luckily, Mrs. Whatsit, Mrs. Who and Mrs. Which are there to help. Ages 8 and up.
11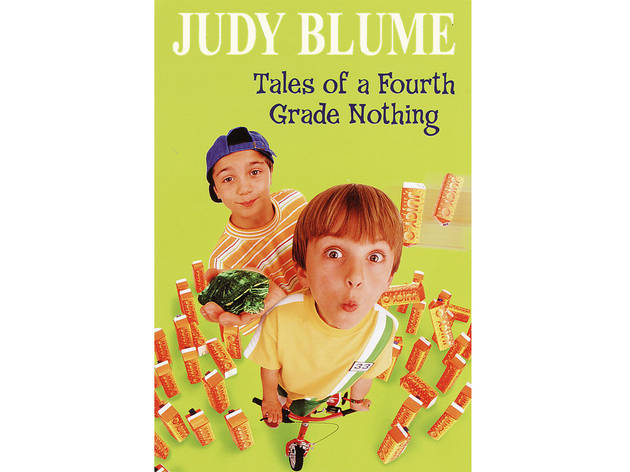 Tales of a Fourth Grade Nothing by Judy Blume
Even younger siblings will sympathize with Peter, the eternally put upon older brother to the irrepressible—not to mention voracious—Fudge. There are loads of great Judy Blume novels in the world but the travails and rewards of having a loving, flawed family have never been shown to better effect. Ages 8–12.
Best kids' books top 10
10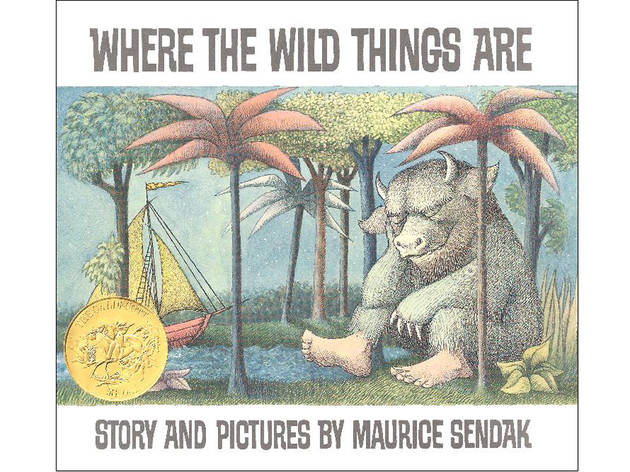 Where the Wild Things Are by Maurice Sendak
Did you know that Maurice Sendak, Caldecott Medal-winning author of Where the Wild Things Are, illustrated more than 50 books for other authors before writing his own? The picture book—which only contains around 300 words—dives deeply into a child's imagination after he is punished for bad behavior. Ages 3–6.
9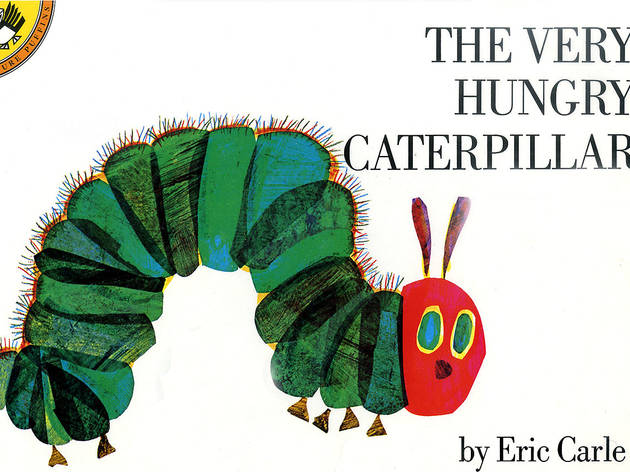 The Very Hungry Caterpillar by Eric Carle
The idea of writing a book for kids that manages to cover colors, counting, days of the week, healthy eating and the process of metamorphosis sounds impossible. All the more reason to admire what might well be the world's most perfect picture book. As Carle himself once said of his work, it's a book of hope for any child who feels small and helpless and wonders if they'll ever grow up. In other words, it's for the future butterflies of the world. Good thing Carle's editor convinced him to make the book about a caterpillar instead of Carle's original Willie Worm. Ages 6 months–3 years.
8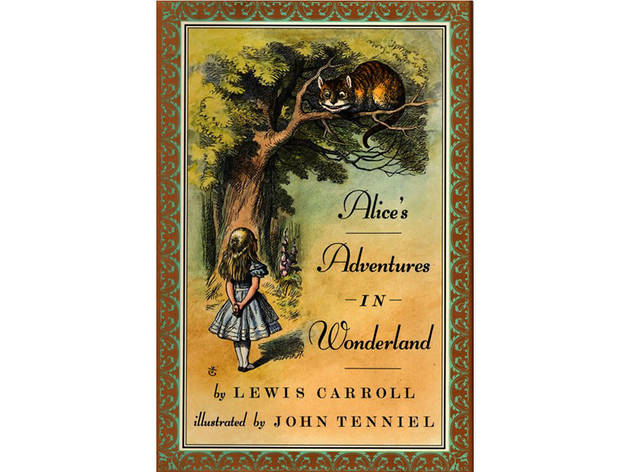 Alice's Adventures in Wonderland by Lewis Carroll
Lewis Carroll's classic has encountered a number of retellings, but nothing quite compares to the original story. An inquisitive little girl named Alice journeys down the rabbit hole after a bunny hops by with a pocket watch. That's when she arrives in a convoluted world where a vindictive Queen of Hearts will stop at nothing to get what she wants, a Cheshire cat accompanies her on the journey and so many other wacky scenarios take place. Children's literature will forever be influenced by this fan favorite. All ages.
7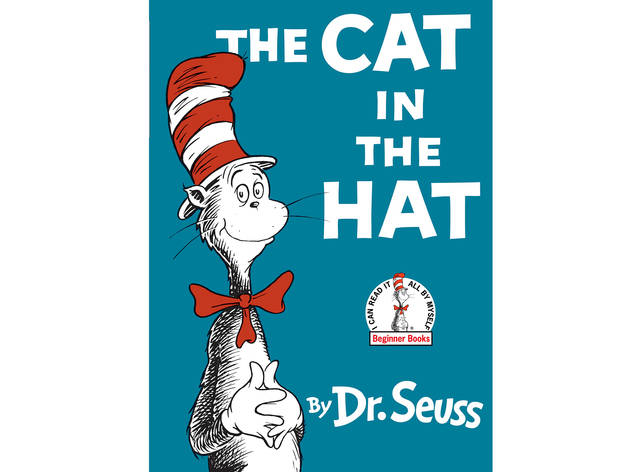 The Cat in the Hat by Dr. Seuss
Arguably Dr. Seuss' most popular tale, The Cat in the Hat offers wonky drawings and tongue twisters galore that all generations can't help but love and pass down. What will happen when the Cat in the Hat shows up and makes a mess when Sally's parents aren't home? You'll need to journey on the rhythmic adventure to find out. Ages 3–6.
6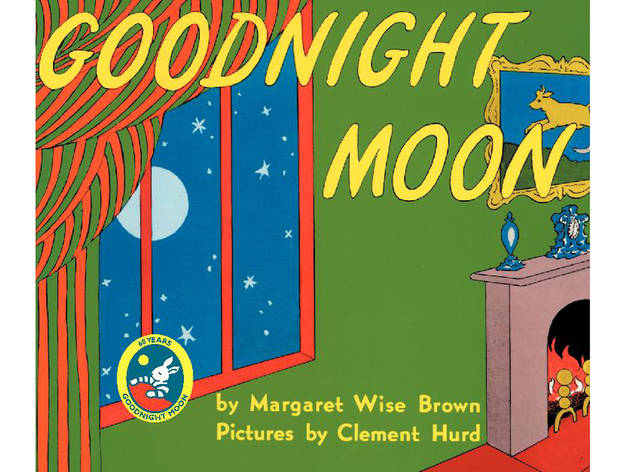 Goodnight Moon by Margaret Wise Brown
The No. 1 sleepytime rhyme award goes to Brown, who created the rare book that can be read a hundred times over without ever becoming tiresome. Amazingly, the quintessential bedtime story wasn't a hit in its day (1947), but the sheer levels of comfort it offers have made it a go-to book for generations of families. Ages 6 months–3 years.
5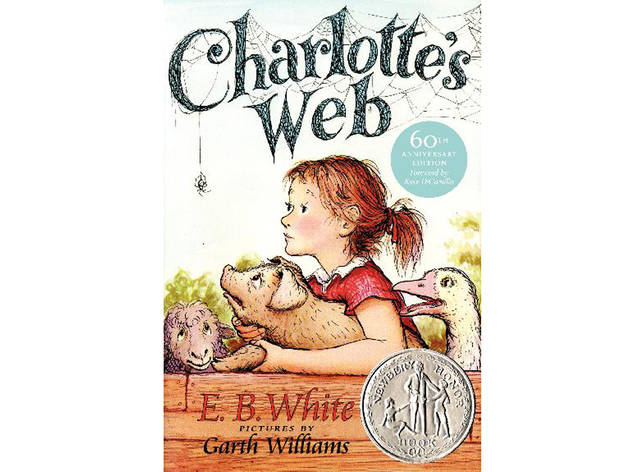 Charlotte's Web by E.B. White
"Where's Papa going with that axe?" The world's greatest first line accompanies the animal tale, recounted with a child's wisdom, that kids remember and love long after they've put it down. Even if a young reader's closest association with a pig consists of pork chops at dinner, all kids can identify with Fern and Wilbur—and when they grow up and have children of their own they'll find themselves identifying with Charlotte. Ages 8–12.
4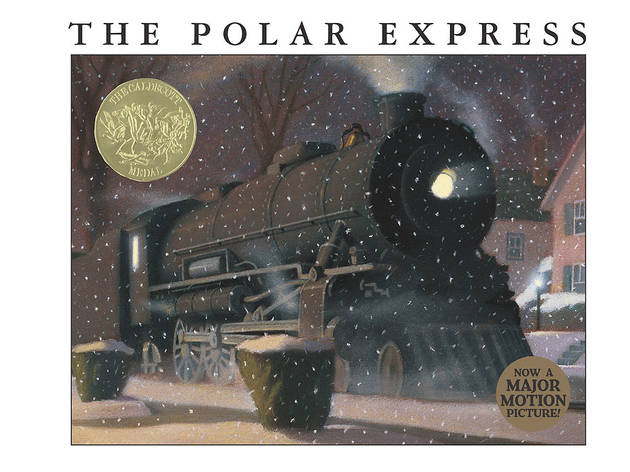 The Polar Express by Chris Van Allsburg
No December is complete without a reading of The Polar Express. The Caldecott Medal winner tells the story of a little boy who notices a train appear outside of his home on Christmas Eve. But this isn't just any locomotive—The Polar Express is on the fast track to the North Pole. Who wouldn't want to have a little meet and greet with Santa on December 24? All aboard! This is one trip you won't want to miss. Ages 4–7.
3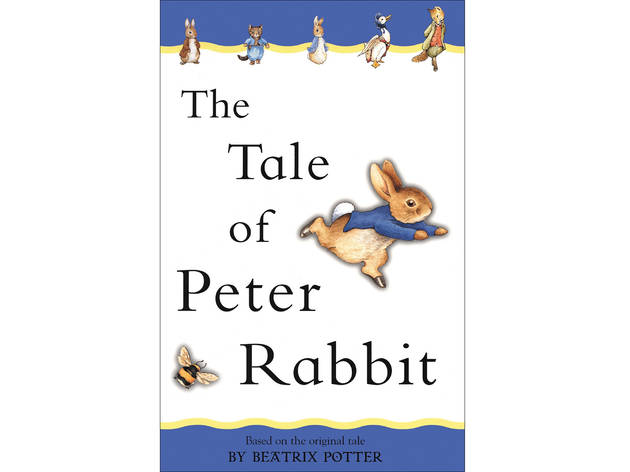 The Tale of Peter Rabbit by Beatrix Potter
Cute cottontails cannot resist the vegetables growing in Mr. McGregor's garden, and they'll stop at nothing for a bite. This Beatrix Potter classic, which has seen a few retellings in recent years, is nothing short of delightful. Just be grateful this naughty crew isn't nibbling at your garden! Ages 3–6.
2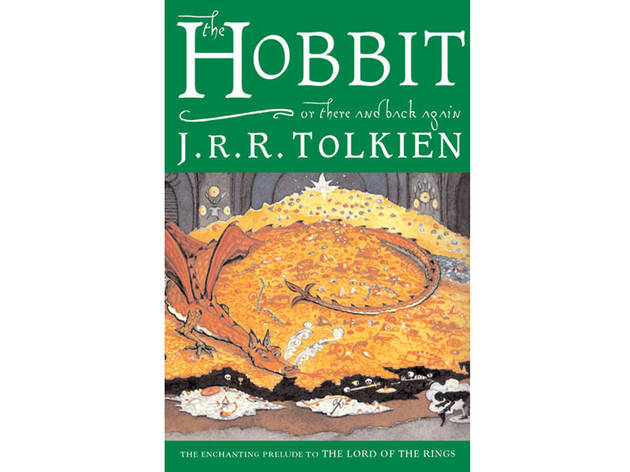 The Hobbit by J.R.R. Tolkien
The idea of leaving your cozy home for adventure and possible death is beautifully conveyed in Tolkien's English classic. More kid-friendly than the later Lord of the Rings sequence, this tale of trolls, orcs, a smooth-talking dragon, hungry spiders, giant eagles and more balances literary excellence with good old-fashioned action. Ages 8–12.
1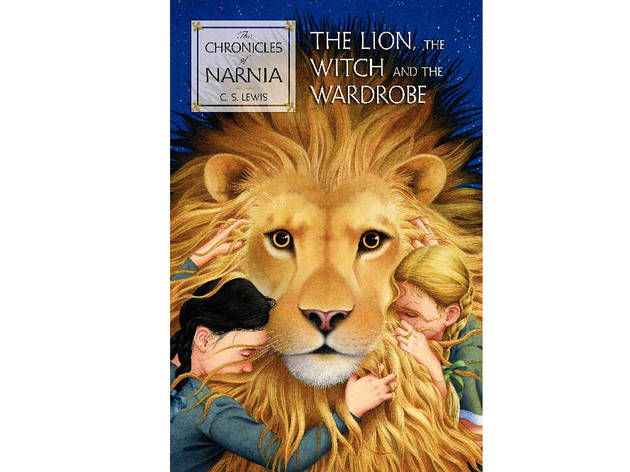 The Lion, the Witch and the Wardrobe by C.S. Lewis
It may always be winter and never Christmas in this magical land, but Narnia's lure has always enthralled young readers. When four kids stumble into a new world, the evil White Witch who rules there has no idea what she's in for. Ages 8–12.
More to explore