The 15 best kids' shows on TV for families
Got your remote ready? These 15 parent-approved kids' shows are sure to have your youngsters glued to the tube.
Parents love to keep their kids busy with after school programs and outdoor activities instead of watching TV, but every once in a while, the little ones need some downtime. If our favorite kids' movies are too much of a time commitment, tune in to one of the best kids' shows on TV. They're short and sweet, plus networks like Nickelodeon, Disney, PBS Kids often work basic math, moral lessons, problem-solving and more in the kidcentric series. Miss out on a new episode? Many of the networks have full episodes available for watching online!
Best kids' shows on TV
15
Wild Kratts
In each episode, brothers Chris and Martin Kratt travel to wild animal habitats and work together to save animals from villains and environmental problems. The PBS Kids show educates viewers on the animals' unique characteristics, giving them a mini lesson in biology, zoology and ecology in under 30 minutes.
14
PAW Patrol
Nick Jr's PAW Patrol follows seven puppies: Chase, Marshall, Rubble, Rocky, Zuma, Skye and Everest led by a boy named Ryder on action packed adventures. The pups join forces on dangerous rescue missions to protect the city of Adventure Bay. The entertaining show contains pop culture references and highlights the importance of teamwork and friendship.
13
Peg + Cat
In each 12-minute episode of the PBS Kids show Peg + Cat, the duo are faced with a math word problem that they must solve. Every whimsical story incorporates fun songs and encourages preschooler's interest in basic math as the characters use charts and diagrams to find a solution.
12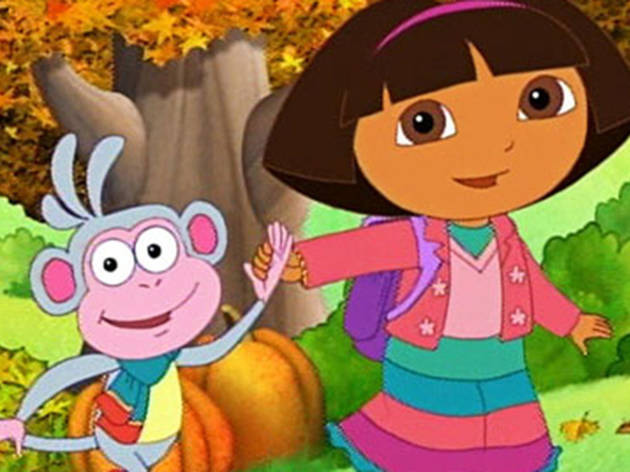 Dora the Explorer
Nickelodeon star, Dora the Explorer, sets off on quests with her trusty companion, Boots the monkey, in this hit show. She uses her helpful backpack to complete her missions and overcome obstacles, all while avoiding Swiper, the thieving fox. Dora is a popular program that promotes audience interaction, inviting kids to shout aloud and sing along.
11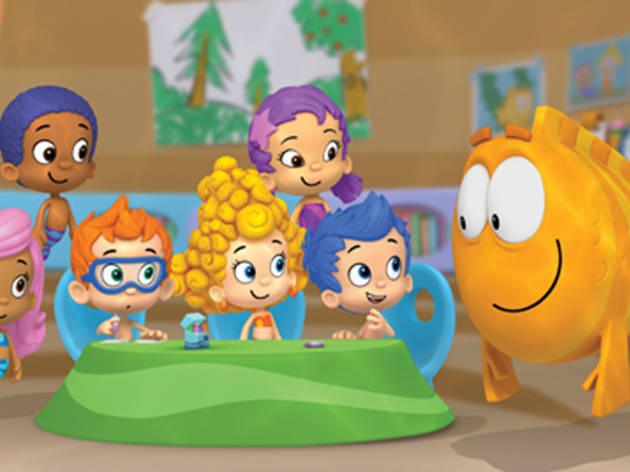 Bubble Guppies
This adorable Nick Jr show features the Guppies, a group of preschool merpeople, who navigate an underwater universe. Each episode involves the guppies work through various issues with help from their school teacher, Mr. Grouper, singing songs about the day's adventures along the way.
10
Thomas & Friends
In this beloved PBS Kids series, Thomas the blue tank engine lives on the island of Sodor with his other engine friends, including Percy the small engine, James the red engine and Gordon the big engine. Thomas is always working hard to be a "Really Useful Engine," but sometimes he gets into mishaps when he tries to undertake tasks better suited for bigger engines.
9
Arthur
Airing on PBS Kids and based on the book series by Marc Brown, Arthur follows an 8-year-old aardvark named Arthur Read, who learns life lessons while growing up. As Arthur faces challenges such as school bullies and piles of homework he learns to overcome his problems with the help of his family and friends.
8
Teenage Mutant Ninja Turtles
Cowabunga, dudes! Your favorite heroes in a half-shell are back in action in a new, CGI-animated series on Nickelodeon. Leonardo, Michelangelo, Raphael and Donatello are still tasked with protecting NYC from evil villain, Shredder. Shredder's henchmen pop up regularly, but the turtles are always able to save the day with their specialized skills and cool 'tude.
7
Mickey Mouse Clubhouse
Classic Disney characters like Mickey, Minnie, Donald and Goofy get an upgrade in this bright, computer-animated series. In each episode, young viewers are presented with a challenge, requiring basic problem-solving and sometimes math skills to complete. The upbeat theme and ending songs (performed by They Might Be Giants!) will definitely get kids singing, too.
6
Mister Rogers' Neighborhood
Introduce youngsters to Mister Rogers, the cardigan-clad grandfather figure we all know and love. The 30-minute episodes on PBS Kids feature puppets, characters and music, plus take kids on tours of factories, show them experiment demos, offer craft ideas and more—all with Mister Rogers speaking directly to them. Who wouldn't want to be his neighbor?
5
Doc McStuffins
Any kid who's played doctor with their stuffed animals will adore this Disney Junior series about Dottie "Doc" McStuffins, a little girl whose plush pals come to life when she puts on her stethoscope. The aspiring MD knows just what to do to make her toys feel better, and youngsters can pick up some tips about staying healthy as they watch.
4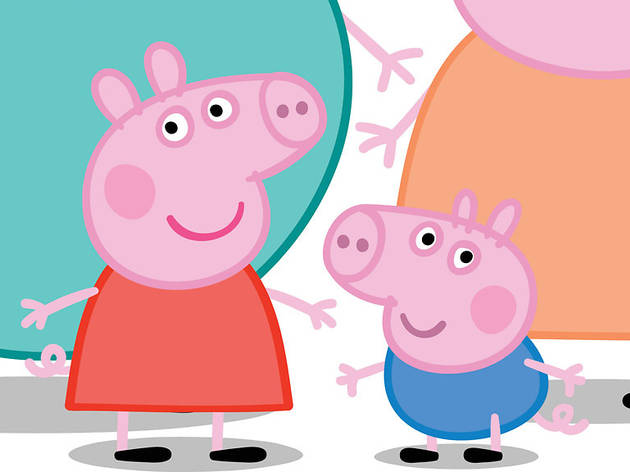 Peppa Pig
In Peppa's universe, animals like rabbits, sheep, cats, dogs—and pigs, of course—can do everything that humans can! Little ones can't get enough of this Nick Jr. series, which consists of brief, five-minute episodes that follow Peppa's family and friends on various adventures. The colorful animations looks like they could be children's doodles, and who can resist the characters' adorable British accents?
3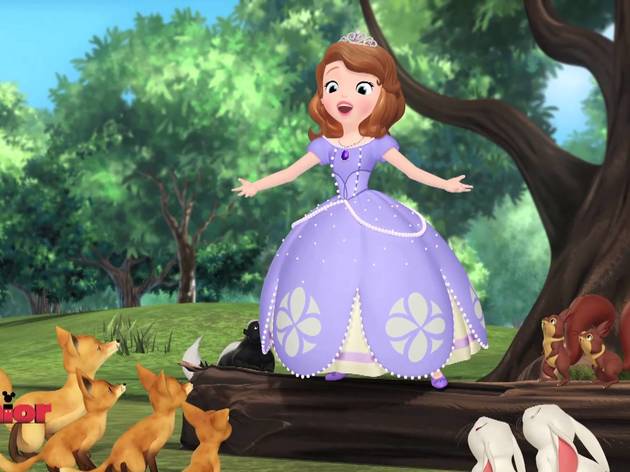 Sofia the First
If a show about an adorable young princess weren't enough of a draw, peppering in appearances by the beloved Disney movie royals really sealed the deal for this Disney Junior series. 8-year-old Princess Sofia wins the hearts of youngsters everywhere with her sweetness and sense of adventure, and the well-known voices of Ariel Winter (Modern Family), Wayne Brady and Tim Gunn give the other characters palpable personality.
2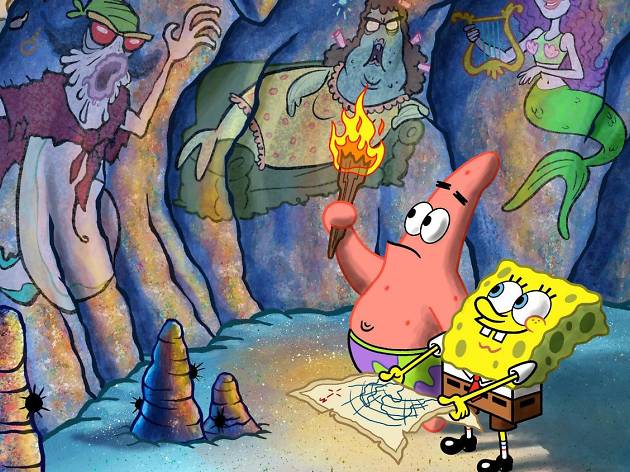 SpongeBob Squarepants
This goofy Nickelodeon series has stood the test of time, surpassing Rugrats in 2012 as the longest running show on the network. Following the adventures of a squeaky-voiced, shorts-wearing sponge living in the underwater town of Bikini Bottom, the show has a knack for getting kids laughing—grown-ups even find themselves giggling now and then.
1
Phineas and Ferb
There are lots of adventures to be had in this Disney Channel series as Phineas conjures up new hijinks to pursue and brainiac Ferb devises gadgets to make their ideas comes to life. Meanwhile, undercover Perry the platypus is busy trying to keep Dr. Doofenshmirtz from carrying out his evil plans.