The 15 best kids' shows on TV for families
Got your remote ready? These 15 parent-approved kids' shows are sure to have your youngsters glued to the tube.
Parents love to keep their kids busy with after school programs and outdoor activities instead of watching TV, but every once in a while, the little ones need some downtime. If our favorite kids' movies are too much of a time commitment, tune in to one of the best kids' shows on TV. They're short and sweet, plus networks like Nickelodeon, Disney, PBS Kids often work basic math, moral lessons, problem-solving and more in the kidcentric series. Miss out on a new episode? Many of the networks have full episodes available for watching online!
Best kids' shows on TV
15
This is pawsitively one cartoon kiddies and their canine-loving parents cannot miss. While highlighting the power of friendship and hard work, the beloved pups on PAW Patrol collaborate to protect Adventure Bay from all of the issues that arise. Who could possibly resist cute, crime-fighting pups like these?
14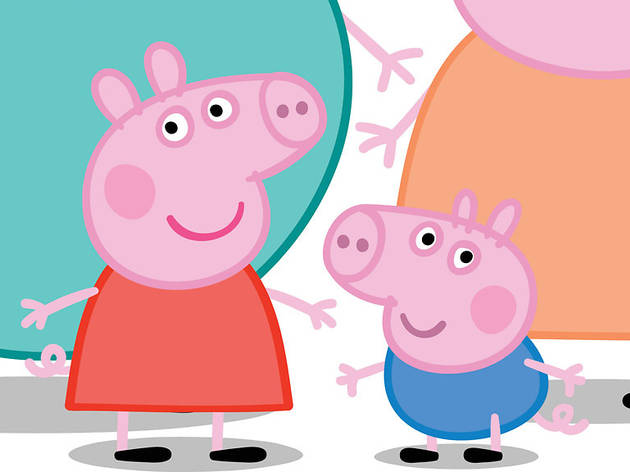 Photograph: Courtesy Nick Jr.
In Peppa's universe, animals like rabbits, sheep, cats, dogs—and pigs, of course—can do everything that humans can! Little ones can't get enough of this Nick Jr. series, which consists of brief, five-minute episodes that follow Peppa's family and friends on various adventures. The colorful animations looks like they could be children's doodles, and who can resist the characters' adorable British accents?
13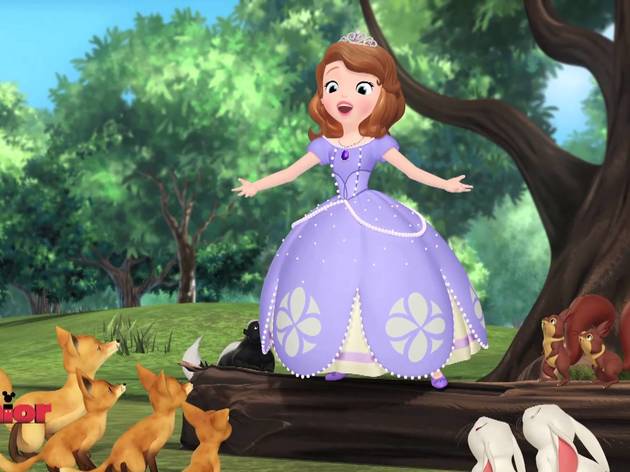 If a show about an adorable young princess weren't enough of a draw, peppering in appearances by the beloved Disney movie royals really sealed the deal for this Disney Junior series. 8-year-old Princess Sofia wins the hearts of youngsters everywhere with her sweetness and sense of adventure, and the well-known voices of Ariel Winter (Modern Family), Wayne Brady and Tim Gunn give the other characters palpable personality.
These budding twin genies are getting their wands wet testing out their wish-granting skills with their best bud, Leah, but naturally, things don't always go as they should.
Daniel Tiger's Neighborhood
Taking a page from Mister Rogers' book, Daniel Tiger puts on his cute little red sweater and beckons kiddos to embark on his adventures in the Neighbourhood of Make-Believe.
10
This 30-minute show gives little ones a taste of the world around them. Two brothers and vigilantes, Chris and Martin Kratt, work together to protect animals who are in danger of malicious villains or problems within their habitat. While fun and exciting, the program is also educational—kids get a 101 lesson in zoology and ecology by watching each episode.
9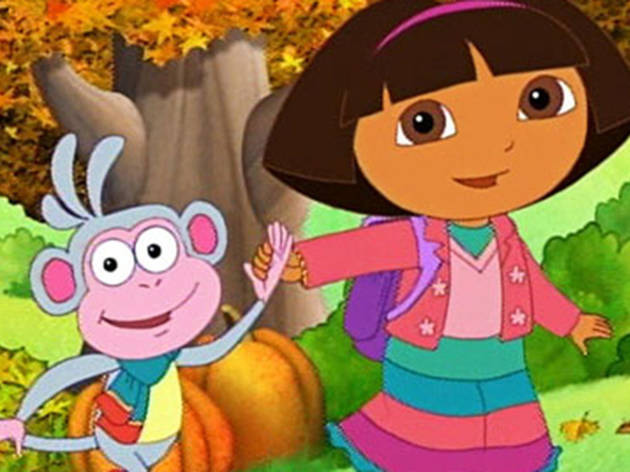 Photograph: Courtesy Viacom
This interactive show puts kids in charge right alongside Dora. While our beloved protagonist completes her missions and dodges run-ins with Swiper the fox, kiddies are asked to shot and sing along with her (and Boots) until the job is done.
8
Classic Disney characters like Mickey, Minnie, Donald and Goofy get an upgrade in this bright, computer-animated series. In each episode, young viewers are presented with a challenge, requiring basic problem-solving and sometimes math skills to complete. The upbeat theme and ending songs (performed by They Might Be Giants!) will definitely get kids singing, too.
My Little Pony: Friendship Is Magic
Twilight Sparkle and her magical pony BFFs are schooled on what it takes to be the ultimate friend in a series that adds a bit of whimsy and color to your TV time.
6
Any kid who's played doctor with their stuffed animals will adore this Disney Junior series about Dottie "Doc" McStuffins, a little girl whose plush pals come to life when she puts on her stethoscope. The aspiring MD knows just what to do to make her toys feel better, and youngsters can pick up some tips about staying healthy as they watch.
5
In each 12-minute episode of the PBS Kids show Peg + Cat, the duo are faced with a math word problem that they must solve. Every whimsical story incorporates fun songs and encourages preschooler's interest in basic math as the characters use charts and diagrams to find a solution.
4
Mister Rogers' Neighborhood
Introduce youngsters to Mister Rogers, the cardigan-clad grandfather figure we all know and love. The 30-minute episodes on PBS Kids feature puppets, characters and music, plus take kids on tours of factories, show them experiment demos, offer craft ideas and more—all with Mister Rogers speaking directly to them. Who wouldn't want to be his neighbor?
3
In this beloved series (now switching tracks from PBS to Nickelodeon), Thomas the blue tank engine lives on the island of Sodor with his other engine friends, including Percy the small engine, James the red engine and Gordon the big engine. Thomas is always working hard to be a "Really Useful Engine," but sometimes he gets into mishaps when he tries to undertake tasks better suited for bigger engines.
2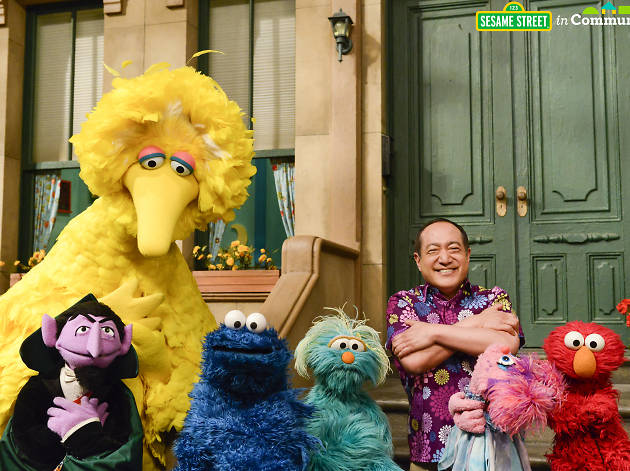 Photograph: Courtesy Sesame Workshop, 2017
Elmo, Big Bird, Cookie Monster and the rest of the muppet gang have been telling families how to get to Sesame Street for decades and they're still going strong. The show not only teaches kids how to count and read, but also about friendship, compassion, sharing and how to handle their emotions in different scenarios. And as the show has grown, more diverse characters and family units have made their way onto the cast.
1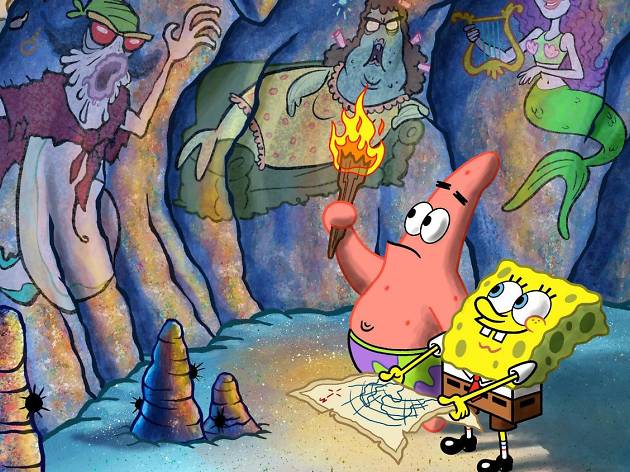 Photograph: Courtesy Nickelodeon/Viacom
We cannot resist a trip to Bikini Bottom to hang out with SpongeBob and his crew—the curmudgeon Squidward, the adventurous Sandy and of course, the beloved and always-interesting Patrick Star. Whether our favorite sponge is jelly fishing or guarding the secret recipe to the krabby patty, we're down for the ride (unless he's driving the boat, because as you know from Mrs. Puff's boating school, SpongeBob isn't the best behind the wheel).