The best Halloween candy to stock up on
Don't disappoint those adorable witches and zombies with an apple—it's time to start buying Halloween candy in bulk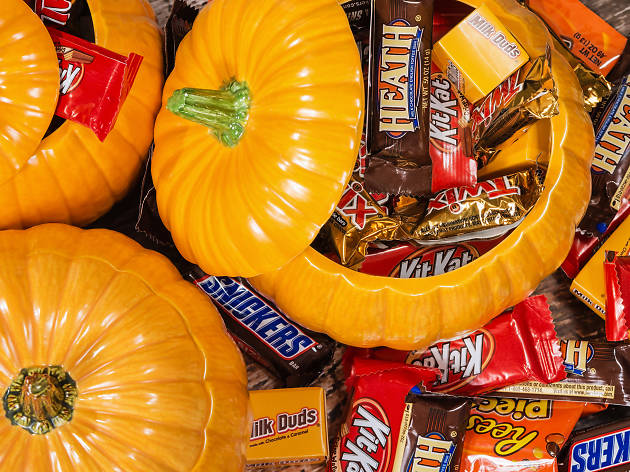 Costume pop-ups have taken over vacant storefronts, haunted houses are open for business and your local movie theater is screening classic horror flicks. Vampires, ghosts and maybe even Donald Trump will soon be at your door. Each year brings new novelty Halloween candy, but how can you improve on classic treats that have been ruining kids' teeth for generations? These are the 31 best confections to have on hand—for trick-or-treaters or yourself—on October 31.
Best Halloween candy
1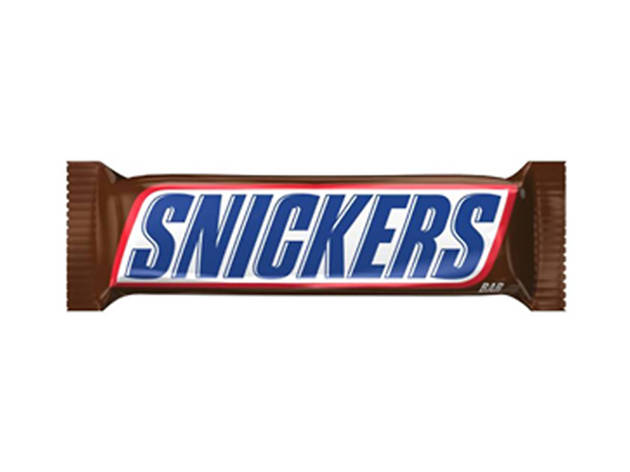 Photograph: Courtesy Mars Inc.
One of the most iconic candy bars of all time, Snickers is of course a no-brainer when it comes to Halloween loot. It's almost a favor to the waistline that these puppies come bite-sized, as we can tear through standard bar (or even the king-sized version) startlingly quickly. Loaded with nougat, caramel, peanuts and milk chocolate, Snickers is an all-in-one Halloween overindulgence.
2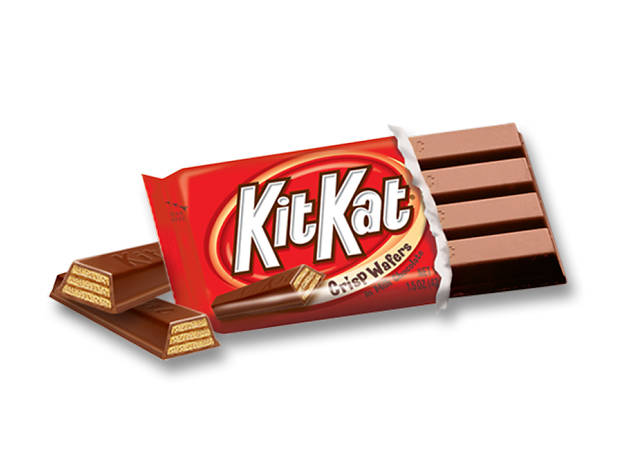 Photograph: Courtesy Nestlé
We'll dare say that the humble KitKat—three layers of cookie wafers dipped in a thick coating of milk chocolate—ranks among the top-five Halloween candies. Break me off a piece of that—actually, just give me the whole damn thing, if you please.
3
Photograph: Courtesy Tootsie Roll
The best thing about not being 14 anymore? These chewy, almost-chocolate-but-not-quite delights won't get stuck in your braces. On Halloween, special variations such as lemon, cherry and vanilla show up. Okay, none of them are as good as the original, but they sure are pretty.
4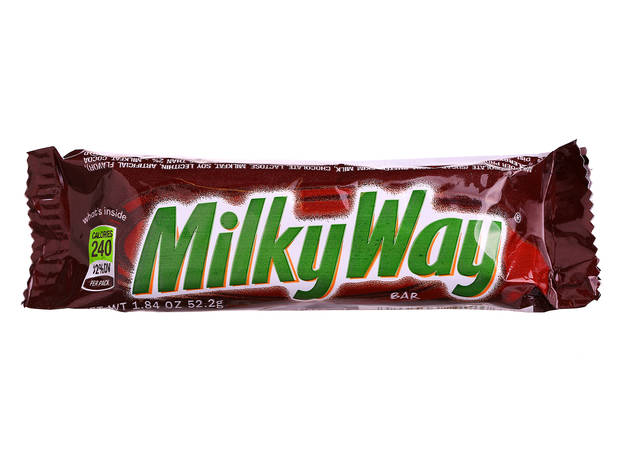 Photograph: Shutterstock/bestv
With chewy nougat, creamy caramel and luscious milk chocolate packed into every bite, the Milky Way is a top contender for most-sought after Halloween treat. The dark horse of the holiday, the rare Milky Way Midnight, is a particularly welcome sight when it makes a surprise appearance at the bottom of the plastic jack-o'-lantern.
5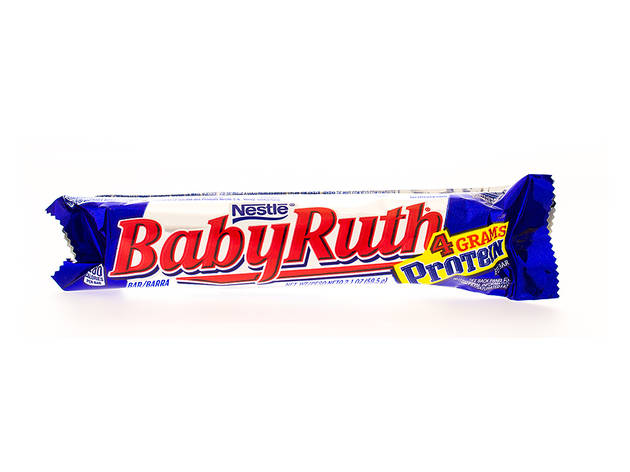 Photograph: Shutterstock/Keith Homan
A jack-of-all-trades of the candy bar world, Baby Ruth features nougat, caramel and peanuts all coated in milk chocolate. Sounds familiar, right? It's super similar to a Snickers bar, though while the former apparently boasts peanut-flavored nougat, Baby Ruth's is chocolatey, almost like fudge. Yeah, they're pretty similar—but they're both so good, who cares?
6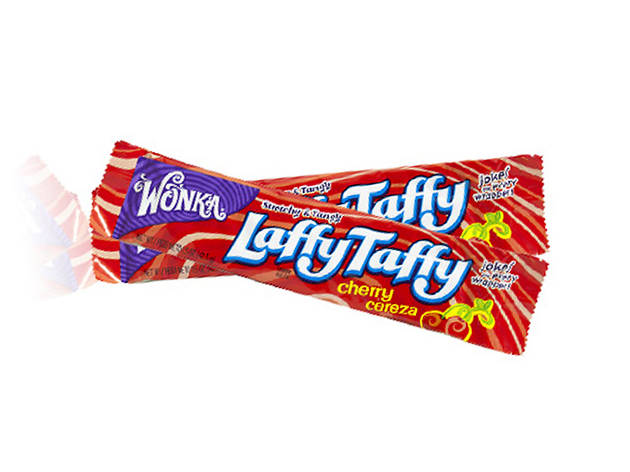 Photograph: Courtesy Nestlé
For kids (and adults) whose preferences skew away from chocolate, brightly colored, fruit-flavored Laffy Taffy is where it's at. The treat boasts quality ingredients such as corn syrup and hydrogenated palm oil (har har), but the fruity flavor isn't its only appeal. The wrappers feature hilarious jokes like "'What's an owl's favorite subject?' 'Owlgebra.'" Okay, Laffy Taffy, we'll give you that one.
7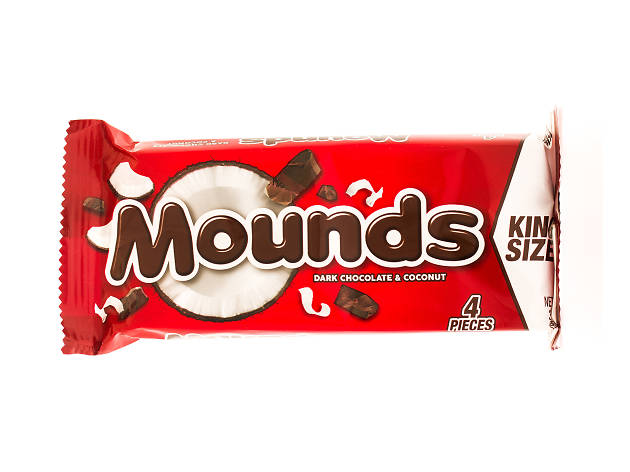 Photograph: Shutterstock/Keith Homan
Oh, Mounds, the quasi-tropical candy of our fever dreams. This luscious bar of dense, sweetened coconut enrobed in dark chocolate has an unfortunate name but a truly craveable flavor. Its original slogan, coined by Gary, Indiana denizen Leon Weiss in the late 1950s, still rings true today: The candy is most definitely "indescribably delicious."
8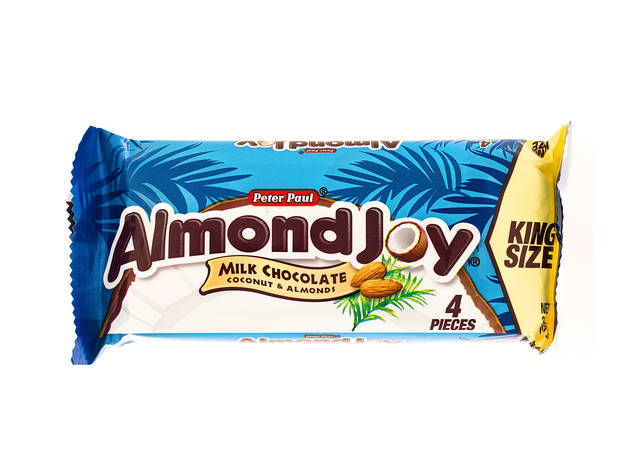 Photograph: Shutterstock/Keith Homan
We'll wager $100 that right this instant, perhaps the most-remembered jingle of all time is running through your head: "Sometimes you feel like a nut, sometimes you don't / Almond Joy's got nuts / Mounds don't!" So yeah, this is totally just a Mounds bar, with the added bonus of crunchy almonds, and milk not dark chocolate coating. SO YUM.
9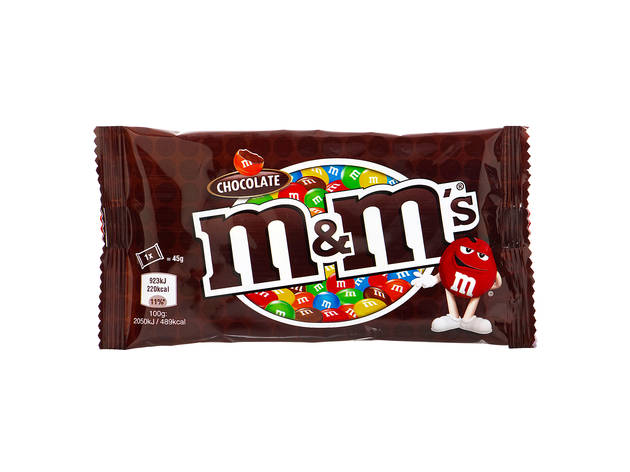 Photograph: Shutterstock/Emilio100
Now, really, what is there to say about this ultra-classic candy that has endured since 1941 because it's so damn delicious? (Other than "melts in your mouth, not in your hand," of course.) We're looking forward to cramming these sugar-shellacked chocolates come Halloween, in all their wonderful varieties from indulgent Peanut Butter to elusive Pretzel.
10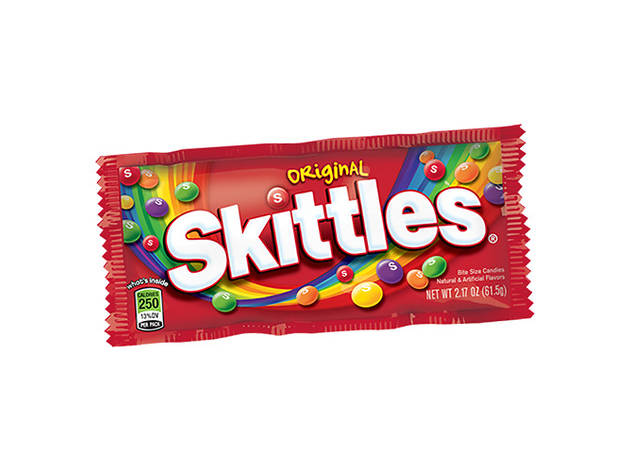 Photograph: Courtesy Wrigley's
The M&M's of the "fruit" flavor set, Skittles have been around for decades as well—since the 1970s—and are nearly as popular, selling in the hundreds of millions each year. We love 'em, but try to avoid the strange flavors included in the Tropical variety pack (kiwi-lime, banana-berry)—give us ordinary red or orange any day.
Show more