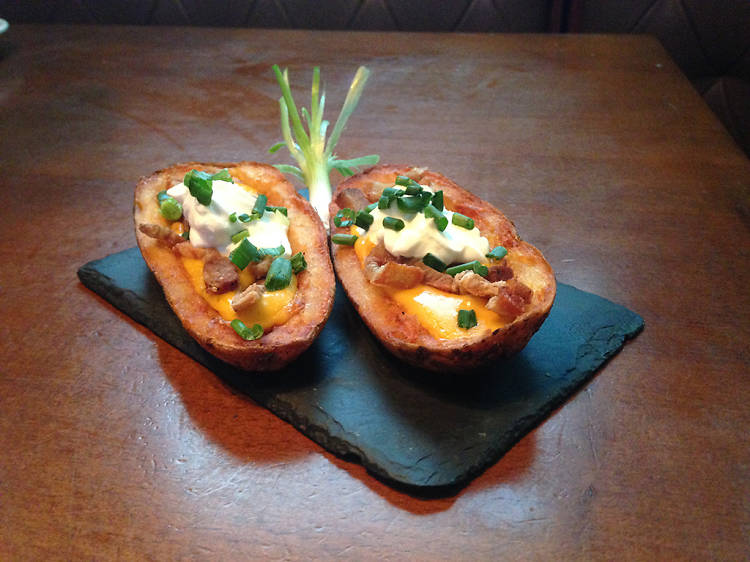 Photograph: Courtesy Batch
1.

Crispy Crackling Potato Skins from Ariel Rivero, Batch Gastropub, Miami
Ariel Rivero, chef at hip Brickell gastropub Batch, says these babies are "the perfect Super Bowl food! Hearty potatoes, gooey smoked cheddar cheese, sour cream, chives and finished with crispy chicharrones, which give the dish a unique Miami twist." It will mean making your own chicharrones, but the extra step is worth it.
2 Idaho potatoes
2 oz smoked cheddar cheese
2 oz crispy chicharrones (comfit 2 oz of pork belly for 3 hours at 275 degrees, cool, then fry until brown)
2 tsp sour cream
1 tsp chives
Instructions: Bake potatoes at 300 degrees for 25min. Let cool and then slice potatoes in two and remove half the meat. Deep fry the potato halves for 3 to 4 minutes, until golden brown. Grab the smoked cheddar cheese, sour cream, crispy chicharrones, and chives and top the fried potato halves.

Serves 4.