The best backpacks for back to school and more
Graduate from your worn college knapsack to one of the best backpacks on the market that works for the office or class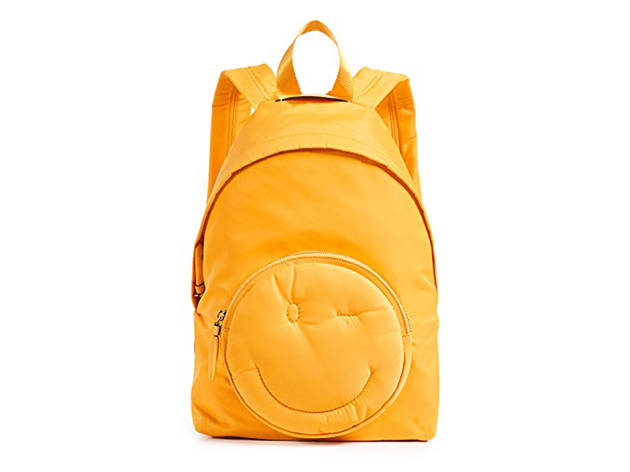 Sick of using that old, worn-out backpack from way back when? Upgrade to one of the best backpacks for back to school, travel, road trips and more. If your trusty knapsack looks faded, sports a few holes or is missing a zipper or two, it's definitely time for an upgrade. The good news is that carrying your goods hands-free has never been this fun. Even heavy loads will feel light as air in the best backpacks for laptops. From Gucci to Jansport, we've rounded up the best backpacks for every man, woman and child out there who has stuff to carry–namely, you.
Best backpacks for everyday wear
1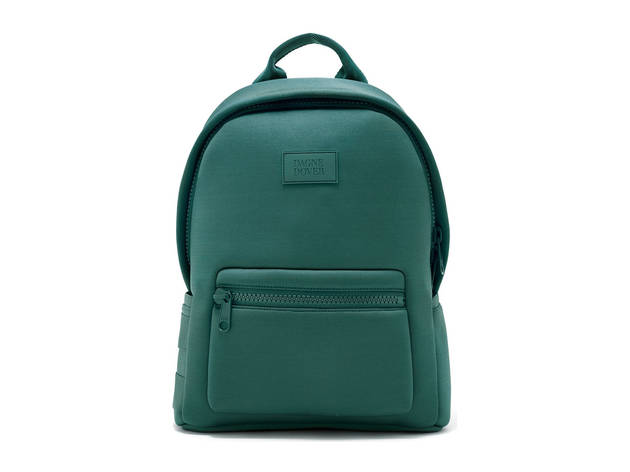 Photograph: Courtesy Nordstrom
This emerald beauty is crafted from neoprene, a subtly shiny fabric that's as durable as it is cool-looking. The 365 Dakota from Dagne Dover also features super-soft padded straps for ultimate comfort.
$175 on nordstrom.com
2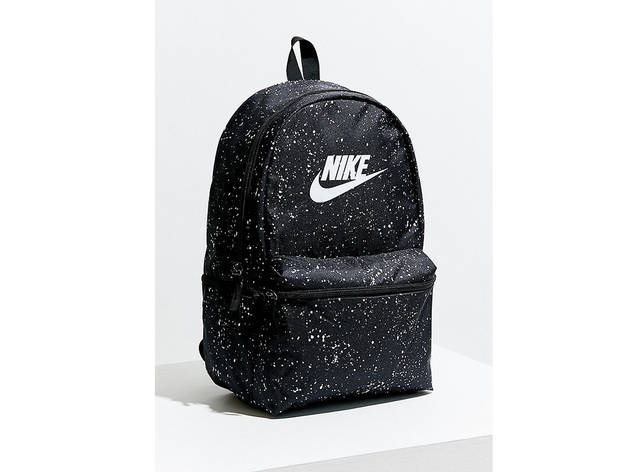 Photograph: Courtesy Urban Outfitters
Simple yet highly functional, this sporty and speckled Nike backpack is truly all-purpose. It's durable, has multiple compartments and finished with an internal sleeve for extra organization.
$40 on urbanoutfitters.com
3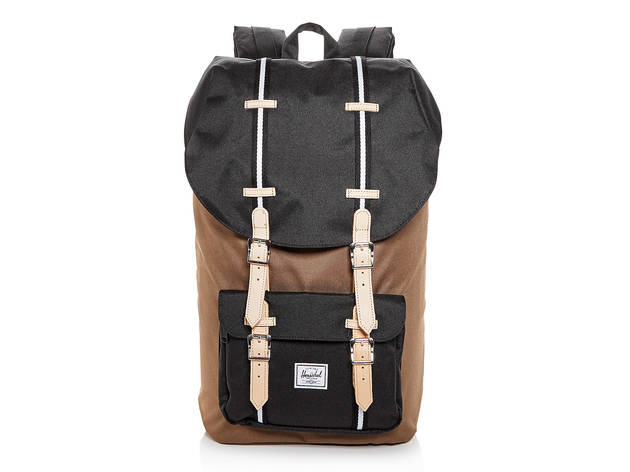 Photograph: Courtesy Bloomingdale's
The Classic Little America backpack from Herschel Supply Co. is aptly named. With its flap drawstring closure, myriad compartments and headphone access port on the side, this backpack can go from commute to camping.
$120 on bloomingdales.com
4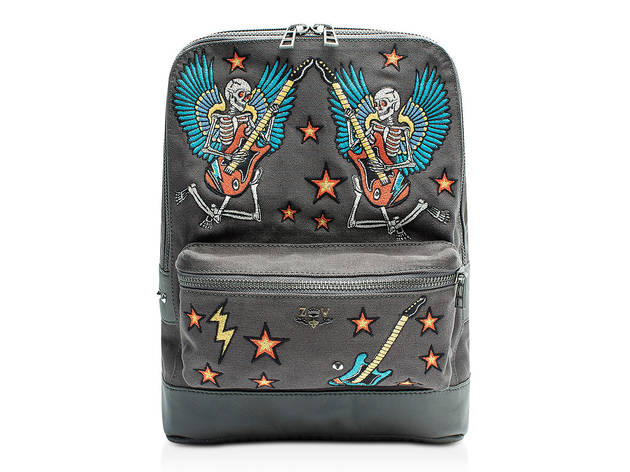 Photograph: Courtesy Bloomingdale's
The Arizona Embroidered backpack is what the edgy French label Zadig & Voltaire do best. This one features their signature skulls rocking out, plus plenty of compartments and card slots for maximum functionality.
$209 on bloomingdales.com
5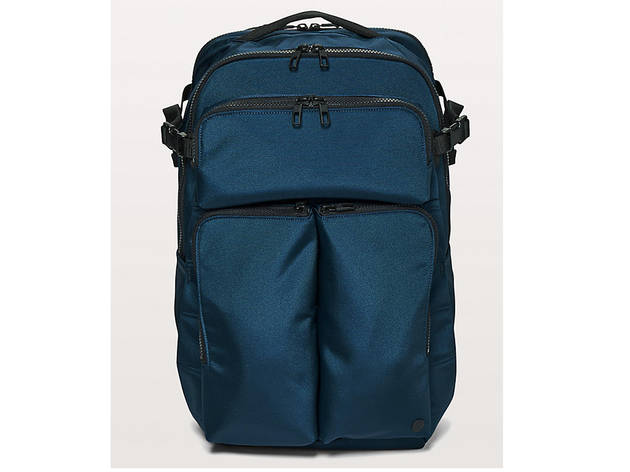 Photograph: Courtesy Lululemon
Made with the commuter's journey in mind, the 30-liter Assert Backpack from Lululemon is ideal for easily accessible storage. Plus, it's super durable and easy to clean.
$148 on lululemon.com
6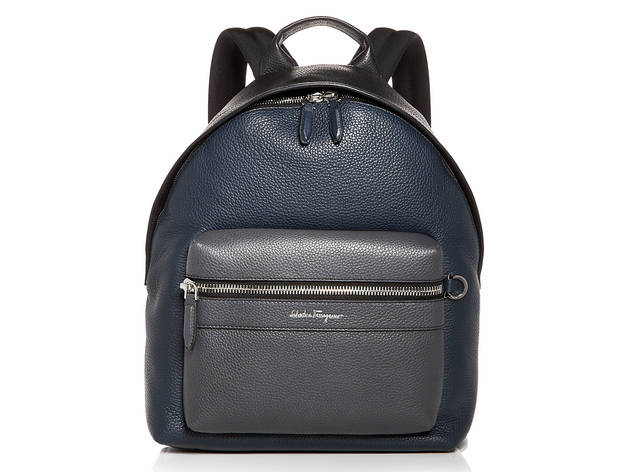 Photograph: Courtesy Bloomingdale's
Salvatore Ferragamo is synonymous with Italian elegance. This miniature color-blocked backpack is made from sumptuous leather and includes a padded mesh panel across the back for all-day comfort.
$1,350 on bloomingdales.com
7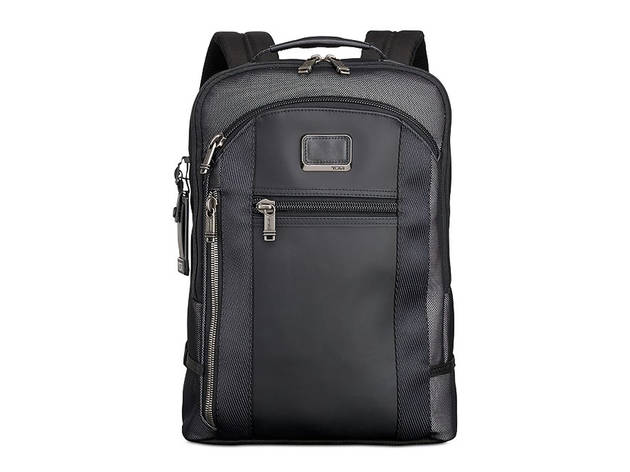 Photograph: Courtesy Macy's
8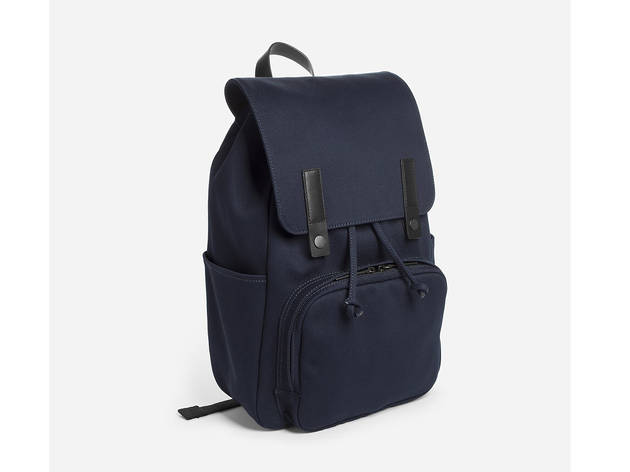 Photograph: Courtesy Everlane
Everlane is all about classic, practical designs and quality craftsmanship. The navy blue Modern Snap backpack, with black leather trim and a padded interior, is no exception.
$68 on everlane.com
9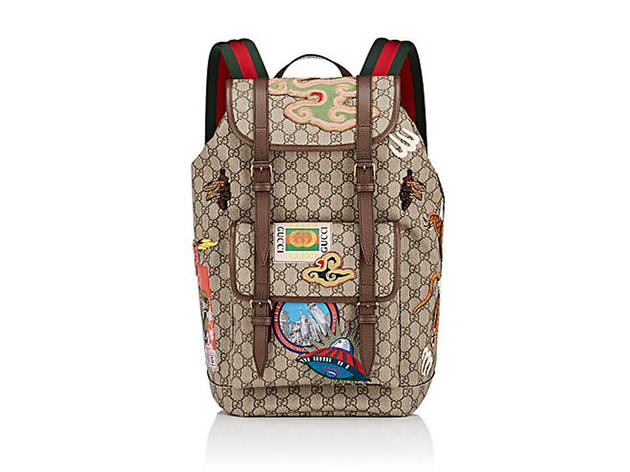 Photograph: Courtesy Barney's
If glam is your game, look no further than the Gucci GG Supreme Applique Backpack. This luxury statement piece is made from logo coated canvas with leather trim and topped with fun embroidered patches. And, of course, it's made in Italy.
$2,590 on barneys.com
10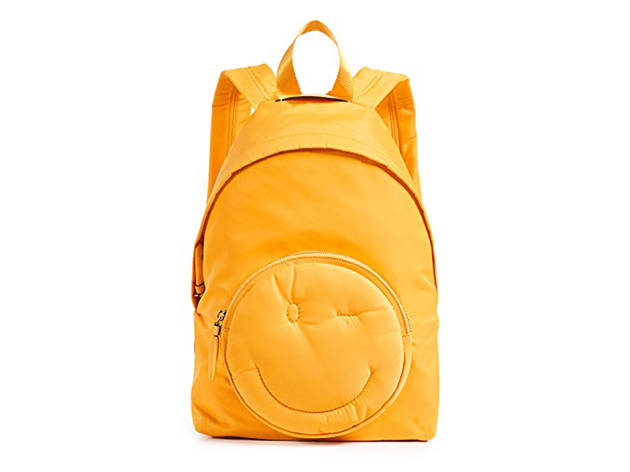 Photograph: Courtesy Shopbop
This technical weave backpack has a sub-compartment embossed with British designer Anya Hindmarch's signature wink face. Plus, its sunny yellow hue is totally on-trend.
$495 on shopbop.com
11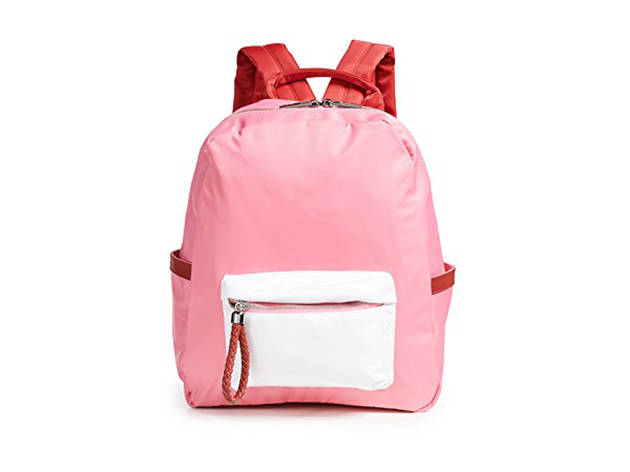 Photograph: Courtesy Shopbop
Deux Lux combines sporty nylon with girly bubblegum pink in this collaboration with Shopbop. It's small and lightweight, making it easy to carry any day, anywhere.
$50 on shopbop.com
12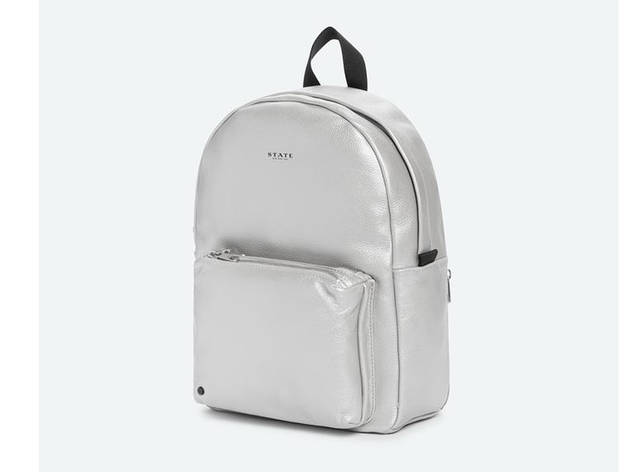 Photograph: Courtesy Stage Bags
Fit the essentials in the petite, minimalist Mini Lorimer backpack from State Bags. Its structured pebbled leather body is adorned with monochromatic silver hardware and a youthful contrasting locker loop.
$245 on statebags.com
13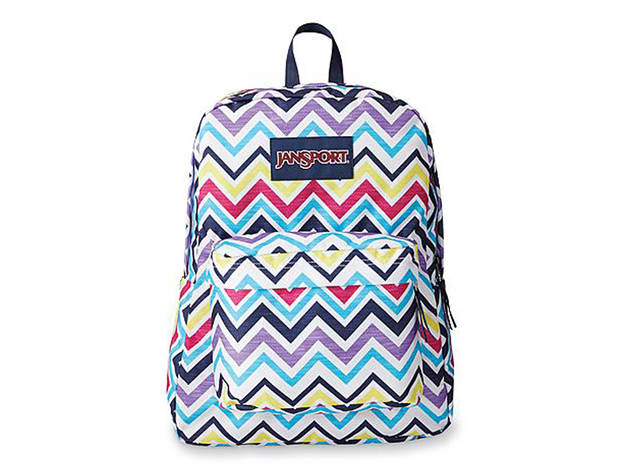 Photograph: Courtesy Sears
14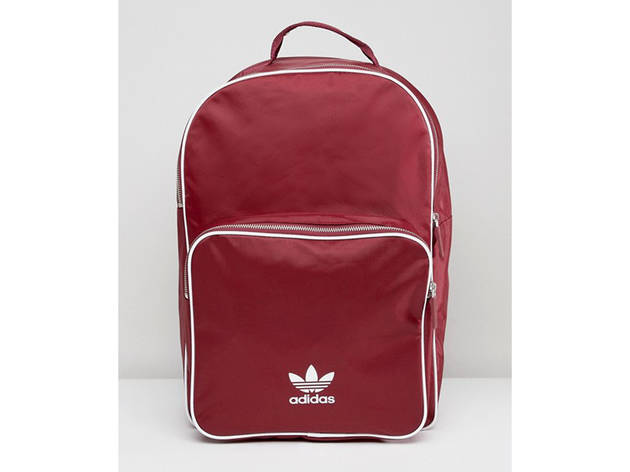 Photograph: Courtesy Asos
15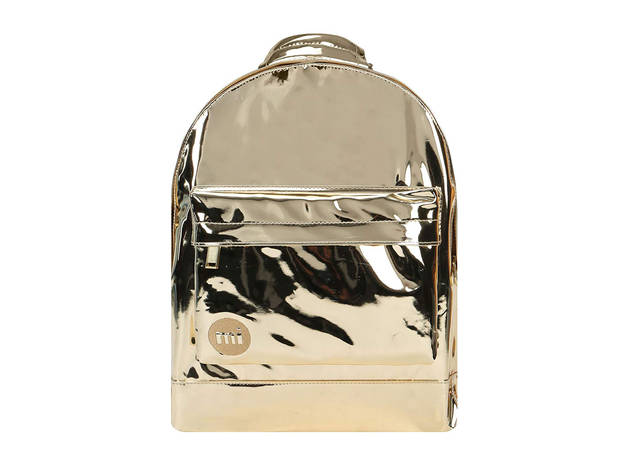 Photograph: Courtesy Amazon
Not for the stylistically timid, the Mi-Pac Mini Mirror Backpack certainly makes a bold statement. Throw this reflective pack on to spice up any humdrum outfit.
$110 on amazon.com
16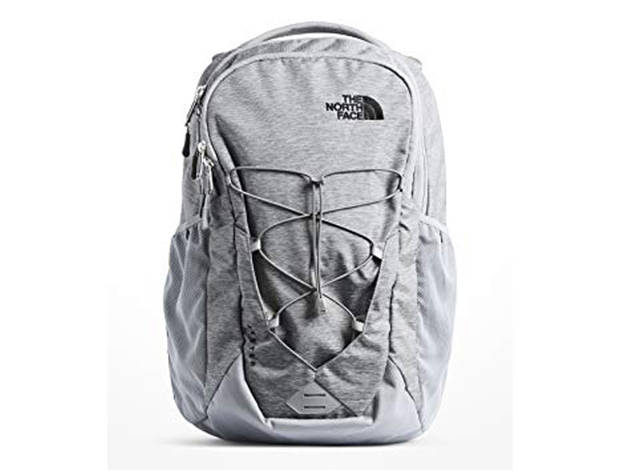 Photograph: Courtesy Amazon
Facing some rough weather? Never fear. This pack's jacket is resistant to both water and wind, yet somehow breathable.
$46 on amazon.com