The best facial sunscreens on the market
Protecting your face from the sun is non-negotiable, so stock up on some of the best facial sunscreens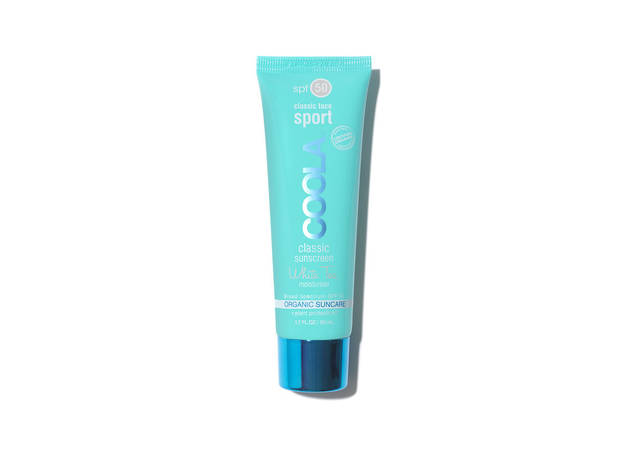 Long summer days call for swimsuits, beach trips and plenty of the best facial sunscreens on the market. You certainly can't complain about the endless sunshine, but you can get a sunburn (plus fine lines, wrinkles, sun spots…the list goes on). With so many facial sunscreens on the market, it's hard to know where to start—there are infinite ingredients, SPF levels, textures and formulas to choose from. But since protecting your face is a priority, skimping on this summer essential isn't an option. We've rounded up a list of 16 our absolute favorite facial sunscreens that will keep your skin young, fresh and sunburn-free. From dermatologist-recommended classics to cutting edge formulas, this list includes something for everyone.
Best facial sunscreens
1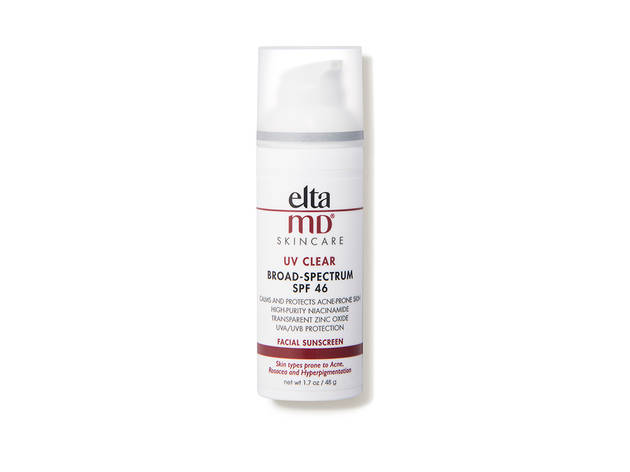 Photograph: Courtesy Dermstore
Often recommended by dermatologists, EltaMD is your best bet if you're fighting acne or other skin ailments. This bottle offers solid UV protection, its fragrance-free and mattifying.
$33 on dermstore.com
2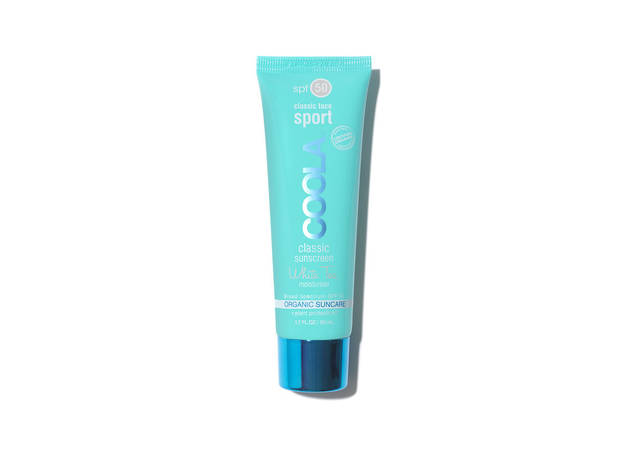 Photograph: Courtesy Sephora
Beloved by skincare geeks, Coola's SPF 50 sport sunscreen will protect your face come sun and high water thanks to a mostly-organic formula containing evening primrose oil. Plus, it's TSA-friendly!
$32 on sephora.com
3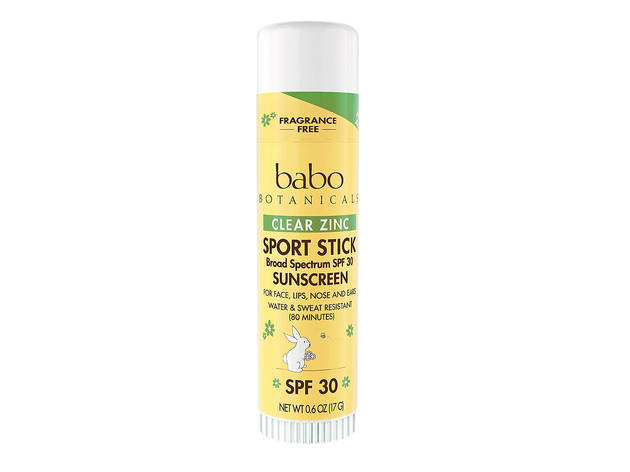 Photograph: Courtesy Amazon
Sunscreen in a stick? Nothing's more convenient. Avoid a mess at the beach with this natural SPF 30 zinc sunscreen by Babo Botanicals.
$9.35 on amazon.com
4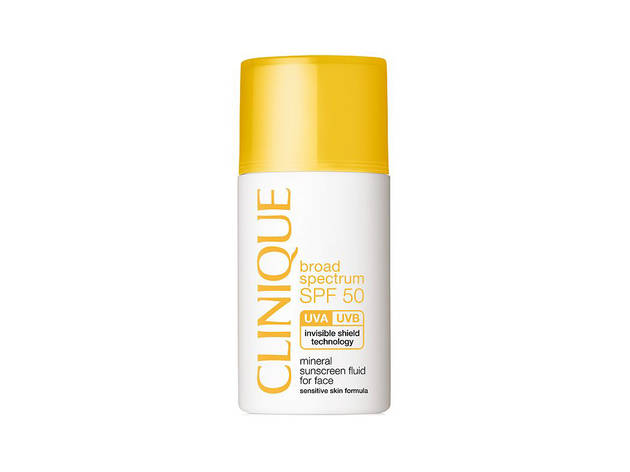 Photograph: Courtesy Ulta
This mineral sunscreen is known for its ultra-lightweight, allergen-free formula that's ideal for sensitive, fussy skin. This one is even comfortable enough to wear all day under makeup and it's safe for eyes.
$27.50 on ulta.com
5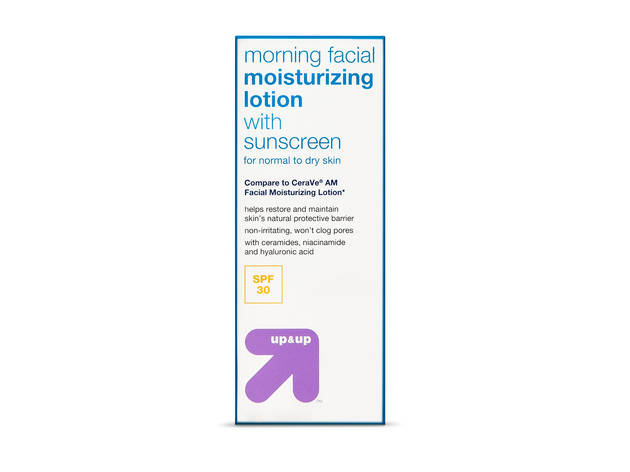 Photograph: Courtesy Target
It's a facial moisturizer and broad spectrum sunscreen in one! Use this non-comedogenic formula every morning for easy, hydrating coverage that won't break the bank.
$9.49 on target.com
6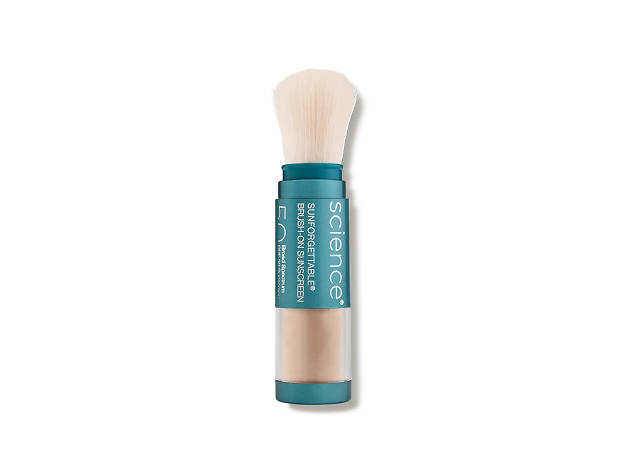 Photograph: Courtesy Dermstore
Colorscience has developed one of the best brush-on sunscreens on the market. This zinc oxide powder formula goes on smoothly, fits in your pocket and offers a light layer of coverage.
$65 on dermstore.com
7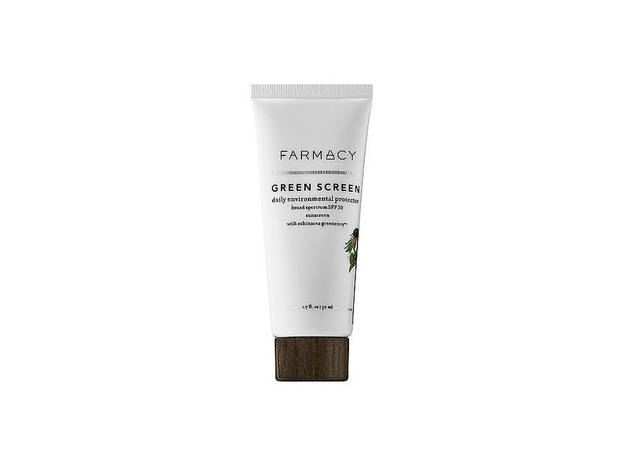 Photograph: Courtesy Sephora
Part of living green is using green skin products—and we mean green in both the literal and figurative sense. Farmacy's pale yellow-green daily sunblock formulated with echinacea and other non-toxic beauty boosters is designed to guard against dark spots and fine lines.
$36 on sephora.com
8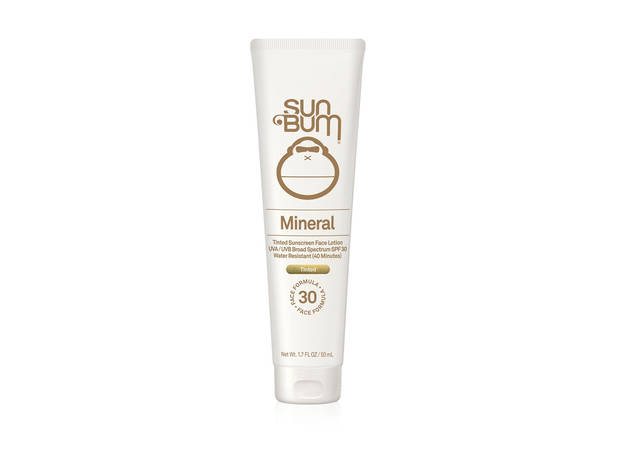 Photograph: Courtesy Ulta
SunBum is sweeping the nation as the best-smelling, softest sunscreen around. This mineral version even contains super-protective zinc and is slightly tinted to keep you looking even and fresh on the beach.
$17.99 on ulta.com
9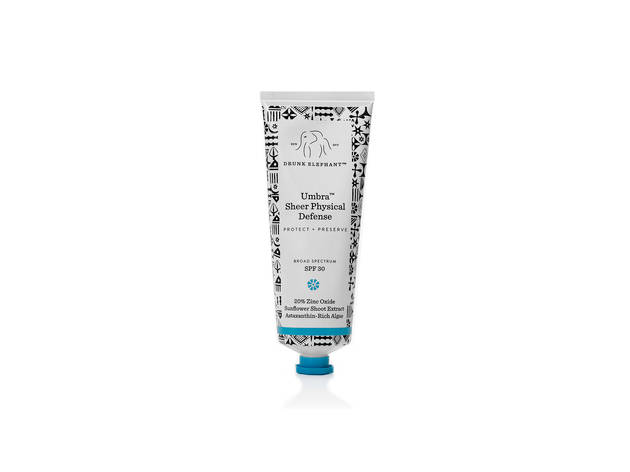 Photograph: Courtesy Sephora
In order to combat dullness, Drunk Elephant's Umbra daily face formula skips synthetic chemicals and uses physical sunscreen only. The better news is that it won't leave you with a white, chalky face.
$34 on sephora.com
10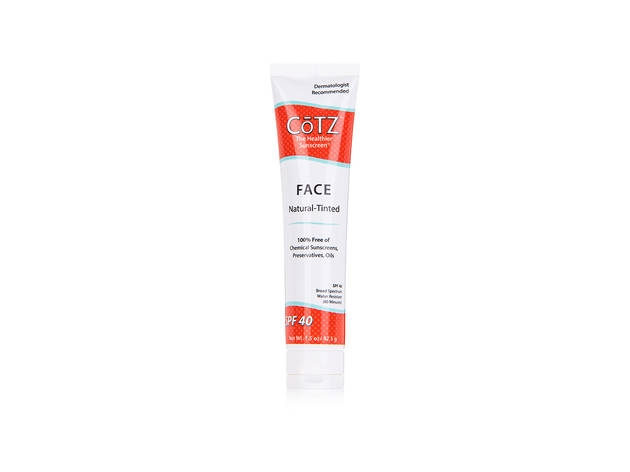 Photograph: Courtesy Dermstore
If a natural-looking tan is your goal, get some help from CoTZ. This mineral face sunscreen has a light texture that dries clear and has a slight tanning effect.
$23.99 on dermstore.com
11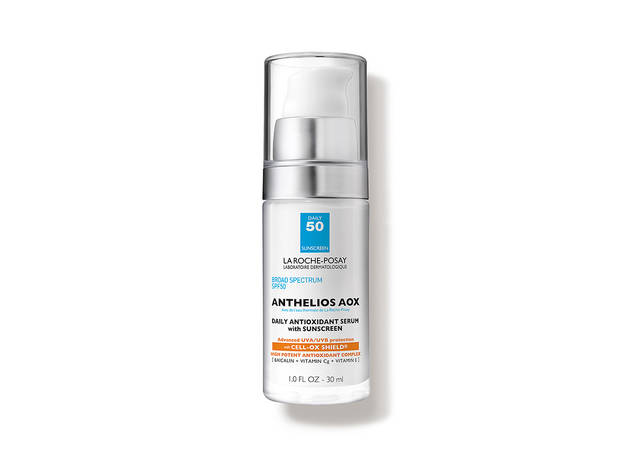 Photograph: Courtesy Amazon
Hailing from France, La Roche-Posay knows its skin products. This is super protective antioxidant face sunscreen is known to ward off rays and keep even the palest of the pale safe from the summer sun.
$42.50 on amazon.com
12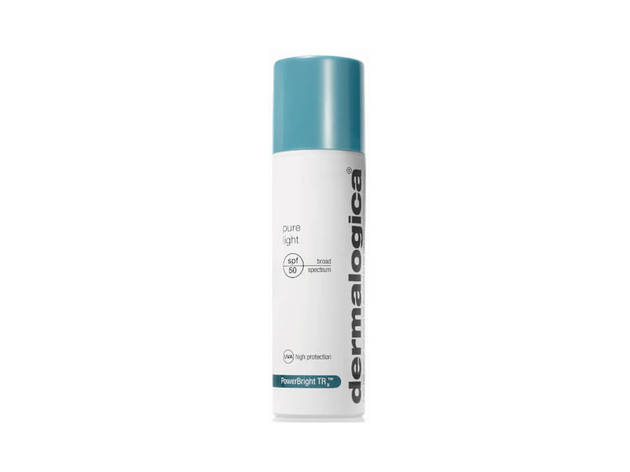 Photograph: Courtesy Ulta
Dermalogica uses hyaluronic acid in this concoction to create one of the best luxury face sunscreens available. It's heavy duty and locks in moisture in while keeping UV rays out.
$66 on ulta.com
13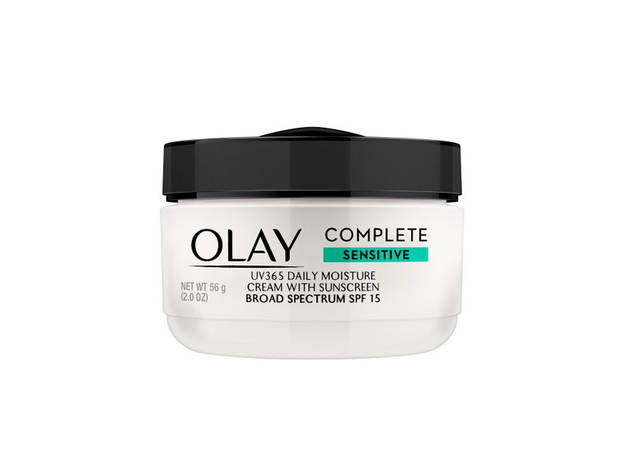 Photograph: Courtesy Olay
If a thicker, creamy consistency is what you need, Olay has got the sunscreen for you. Lather your face in this non-greasy, fragrance-free SPF 15 formula for a full eight hours of hydration.
$7.24 on olay.com
14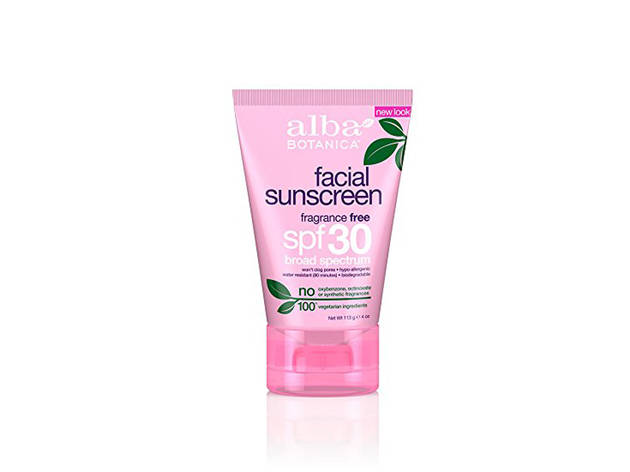 Photograph: Courtesy Amazon
Water resistant and paraben-free, this Alba Botanica sunscreen is like butter for your face. It's also hypo-allergenic, never tested on animals and comes in an adorable pink tube.
$9.53 on amazon.com
15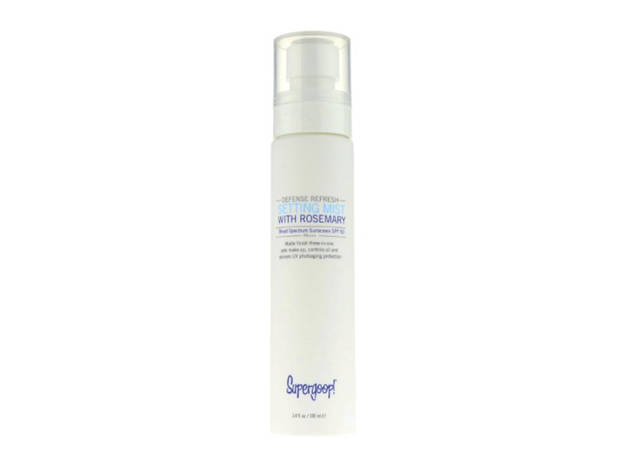 Photograph: Courtesy Jet.com
Tired of the usual liquid formula? Upgrade to Supergoop's SPF setting spray, which has the added benefit of keeping your makeup in place all day long. Even one spritz feels totally refreshing.
$24.52 on jet.com
16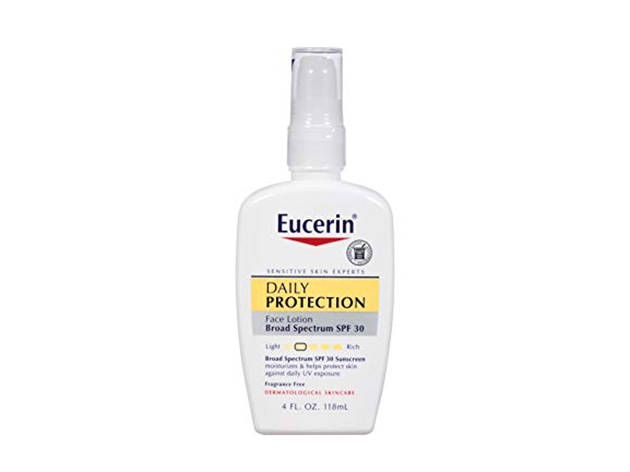 Photograph: Courtesy Amazon
On a sweaty summer afternoon, quick absorbency is a must. That's why you shouldn't leave the house without Eucerin's Daily Protection moisturizing face sunscreen. It's gentle enough for those with sensitive skin, too.
$7.86 on amazon.com
More to explore