Halloween decorations that will get you in the spooky spirit
Keep your home seriously spooky this Halloween season with these scary finds for indoors and out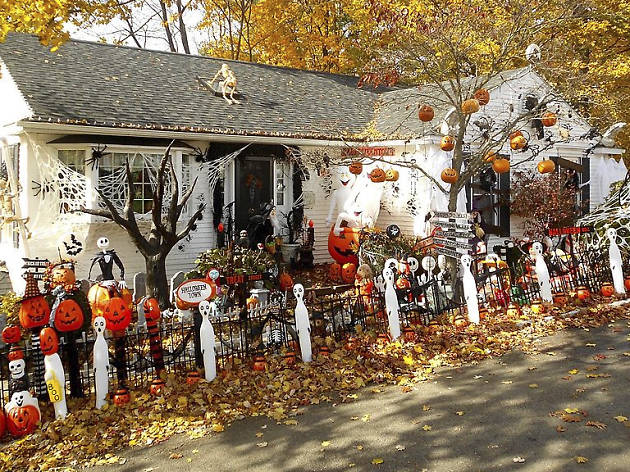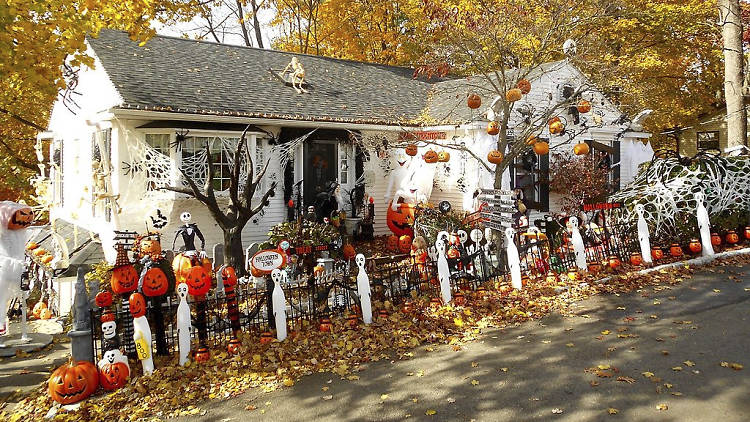 Making the most of your Halloween means decorating your home for the season and possibly investing in items that might serve you well year-round. While some people take decorating for the holiday more intensely than others, you can also take the hint-of-haunt approach and leave subtle clues around your home, like a skull-print accent pillow or black lace tablecloth. And as much as interior accessories take the front seat, you should never forget the exterior of your home; we're talking doormats, lighting, inflatable skeletons – the works. But beware – shopping for Halloween can turn into a bit of an addiction. Happy haunting!
A rundown of scary-cute Halloween decorations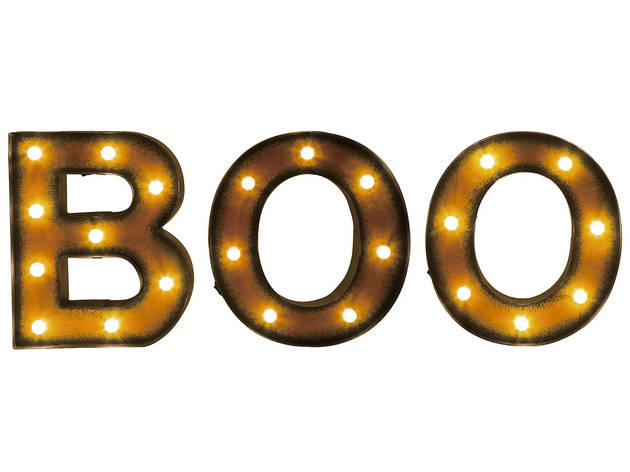 © Wayfair
This Halloween marquis-style light is in with the trendiest of lighting methods. The simple and haunting "BOO" is somehow minimalist and chic while providing just enough scare.
$54.99 on Wayfair.com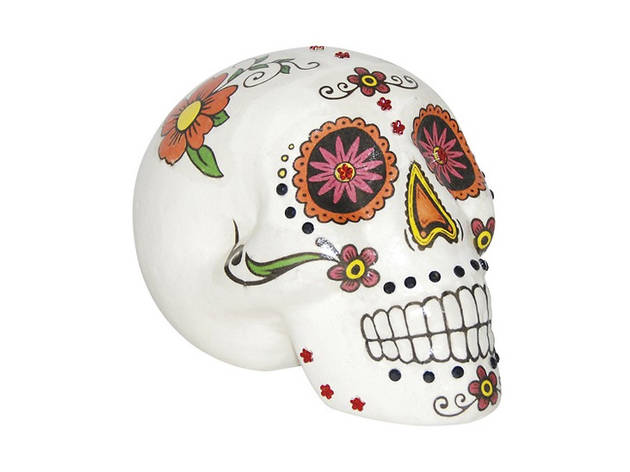 © Target
This colorful decorated skull is reminiscent of the Mexican Dia de los Muertos holiday – also the topic of Disney's beloved Coco film. This one will bring whimsy and character to your Halloween.
$15.20 on Target.com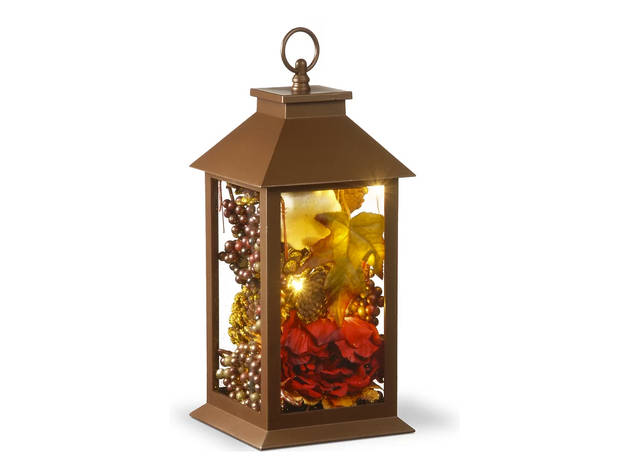 © Wayfair
When you want to combine the fall harvest feel with your other Halloween décor, take out this harvest arrangement LED lamp from The Holiday Aisle.
$29.99 on Wayfair.com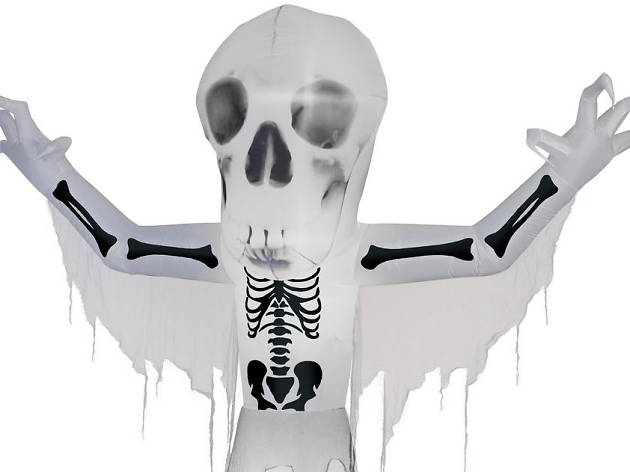 If your yard can use some spicing up this Halloween, this 10-foot Bare Bones inflatable skeleton ought to do the trick.
$113.99 on Homedepot.com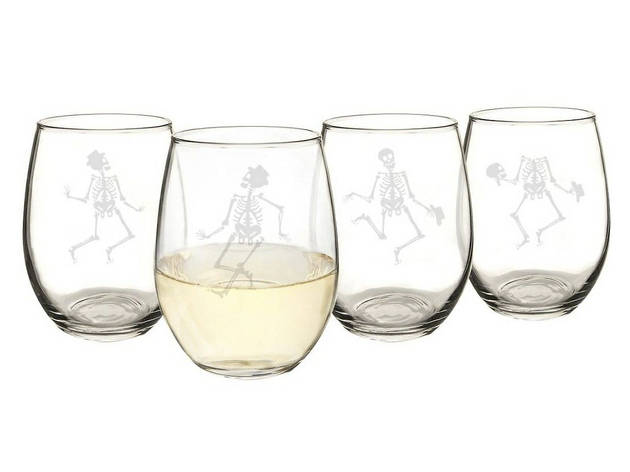 © Target
For the sophisticated adult Halloween party, there are sophisticated adult Halloween wine glasses. They're stemless and etched with creepy yet cheerful dancing skeletons.
$34 for four on Target.com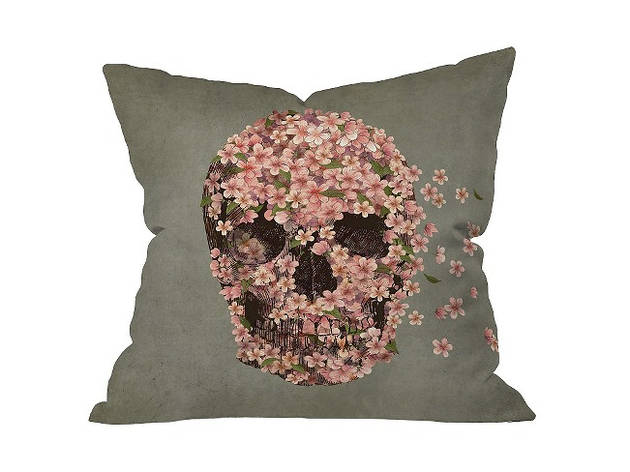 © Target
Deny Designs' gorgeous and avant-garde floral skull pillow works as an edgy home accent on Halloween and all year 'round.
$49.99 on Target.com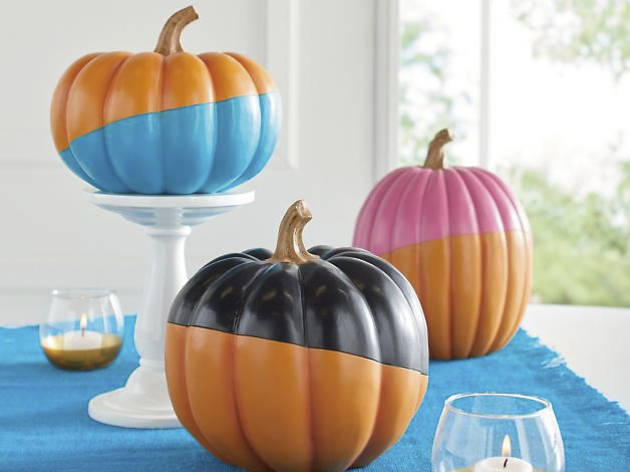 © Target
Refresh your Halloween décor stash with this faux resin-blend dip-dye pumpkins – a modern take on a traditional seasonal staple.
$49 each on Grandinroad.com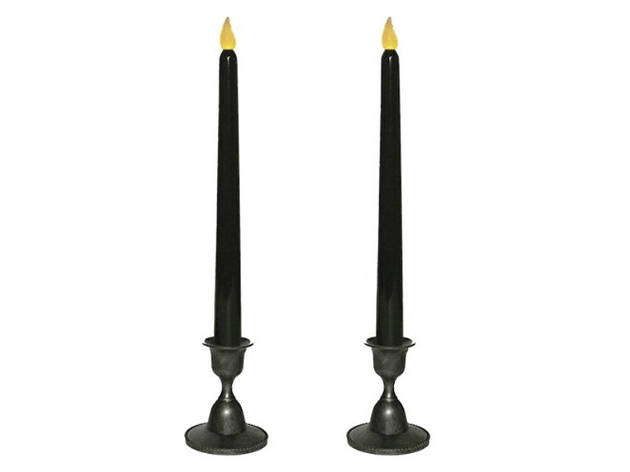 © Amazon.com
In lieu of actual candles, try these everlasting ones from Mr. Light. These black tapered "candles" come in matching holders and their realistic flame is controlled by built-in timers.
$14.99 on Amazon.com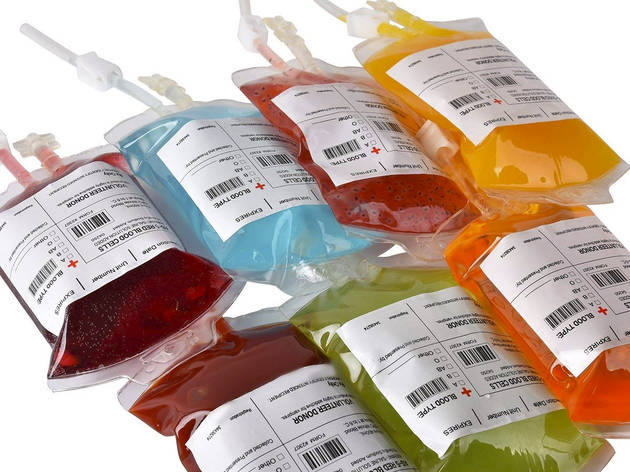 © Amazon.com
When your drink container doubles as a very convincing blood bag, you know it's Halloween. These are perfect for your next very committed theme party.
$13.99 on Amazon.com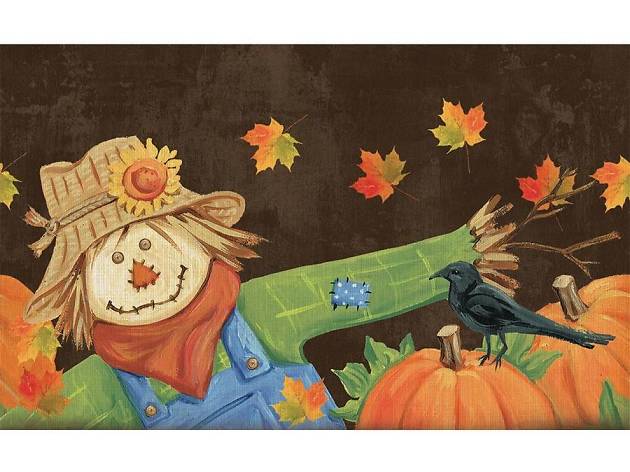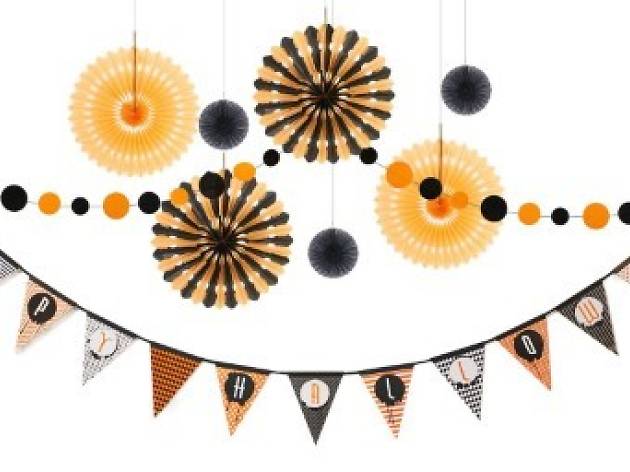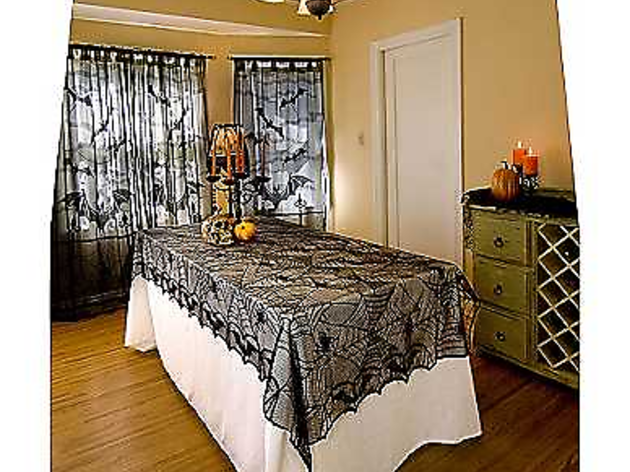 This black lace spider web tablecloth will add some extra Halloween pizzazz to your spread. Spiders not included.
$12.99 on Spirithalloween.com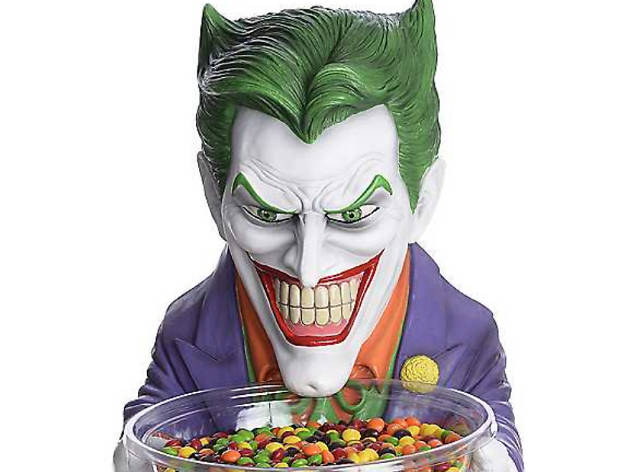 Your party guests and trick-or-treaters alike deserve to be properly scared while being served candy, which is where this DC Comics Joker candy dish comes into play.
$39.99 on Spirithalloween.com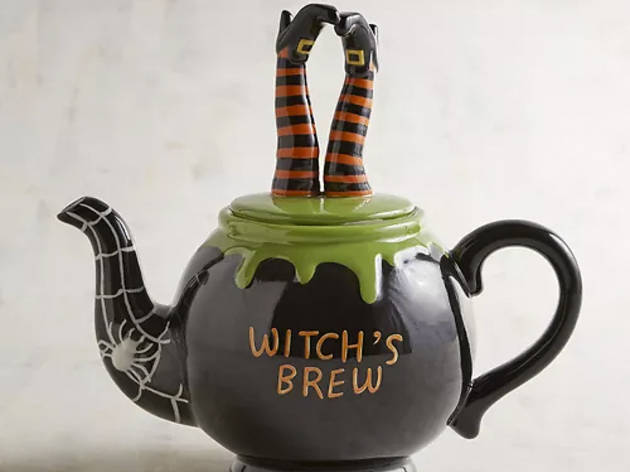 © Pier1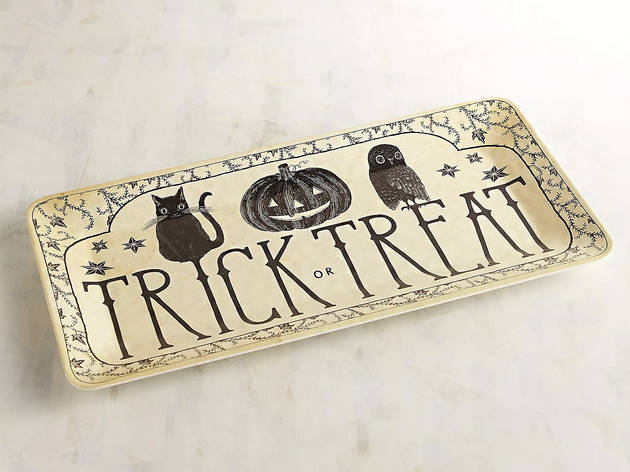 © Pier1