The most durable hard shell suitcases
Tough it out on your next trip with one of these great hard shell suitcases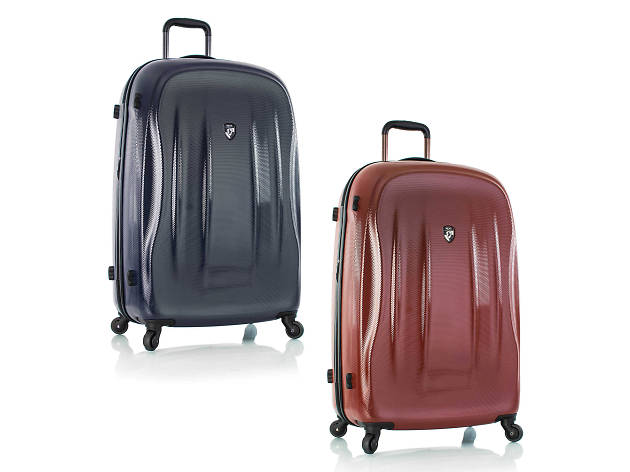 There are two kinds of people in this world: those who like a challenge and those who appreciate a hard shell suitcase. Thanks to a variety of sleek new designs, hardside suitcases have become more popular over the last few years. Many of them are even lighter than their soft side counterparts. Plus, of course, there's the durability aspect; the best hard shell luggage doesn't wear easily and is super protective, so when you travel and other luggage is piled on top of it, your precious cargo won't get smushed. We've rummaged the internet for the top hardside suitcases to fit every need and budget, so all you have to do now is pick one.
RECOMMENDED: The best suitcases for kids.
The best hard shell suitcases
For the most luxurious option when looking for a compact hard-shell suitcase, take a gander at this Globe-trotter Centenary carry-on. It's made in England from vulcanized fiberboard with leather trim.
$1,620 on barneys.com
3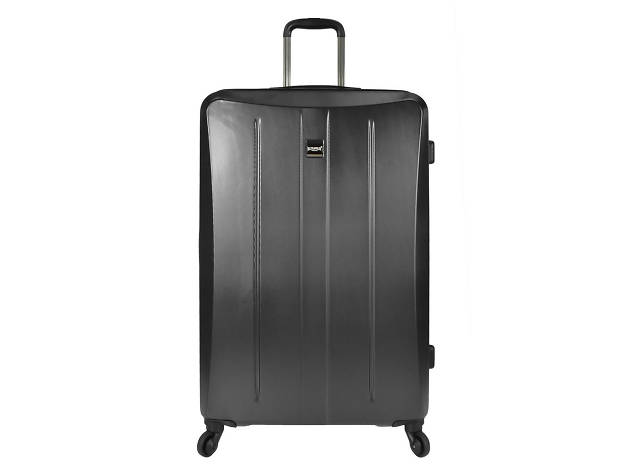 For a cost-efficient and generally efficient large hard shell suitcase, try the Highrock spinner from US Traveler. An anti-abrasion surface means it won't get scratched up easily, either.
$76.99 on homedepot.com
There's no reason not to consider the most fashion-forward and unique option when choosing a hardside, book-opening suitcase. This number comes in cool prints like white marble, popsicles, and soccer balls.
$81.31 on amazon.com
6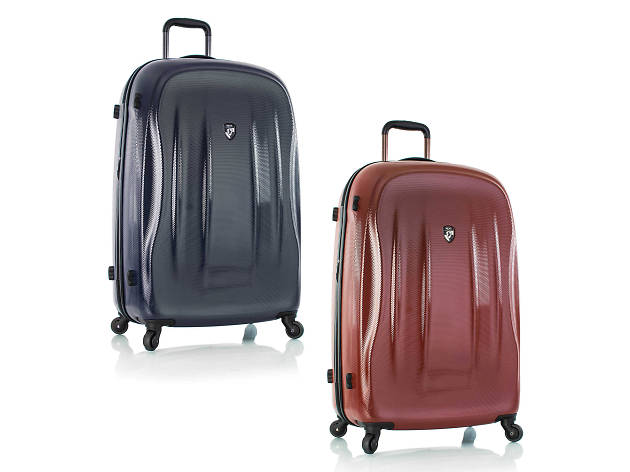 If not doing any heavy lifting sounds good to you, go for the suitcase that has "lite" in its name. This large textured hardside is easy to push around, maneuver, and lift, making it your on-the-go BFF.
$174.99 on bedbathandbeyond.com
This 30-inch Hartmann spinner has a shimmery surface and plenty of storage space. Its spacious packing compartments and innovative features make it a top contender.
$600 on amazon.com
8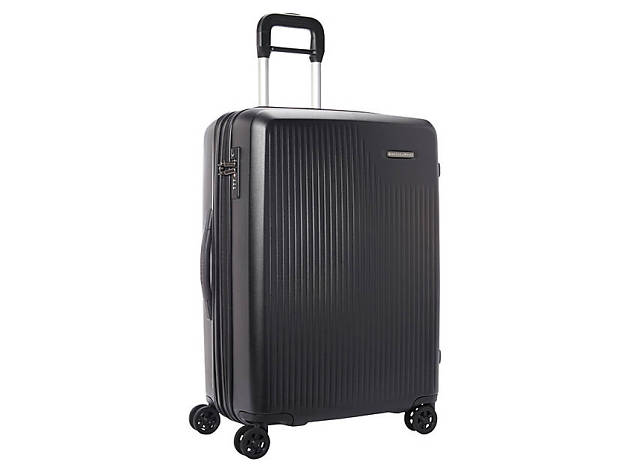 9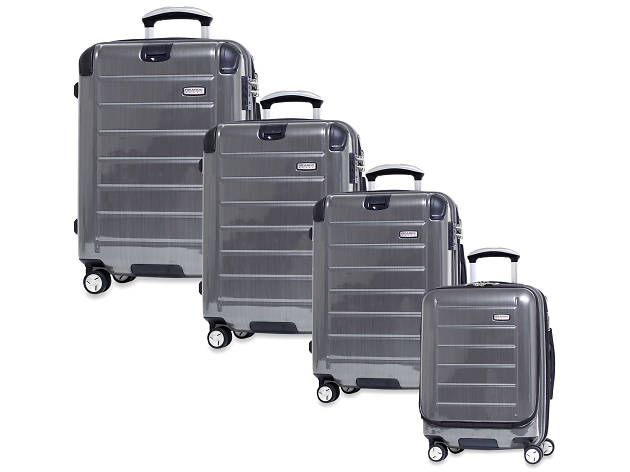 There's no better feeling than strolling through the airport with a brand new, matching luggage set that doesn't look like you borrowed it from your great aunt. The Ricardo Beverly Hills Roxbury collection is your multi-piece answer.
$150-$200 each on bedbathandbeyond.com
Bric's is the label you turn to for Italian- made, high-end luggage. This 30-inch suitcase boasts leather accents, a built-in lock, and plenty of other bells and whistles.
$650 on barneys.com
11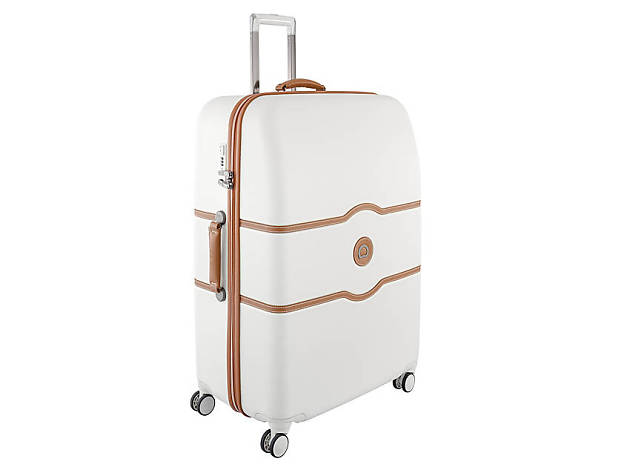 Rimowa plays the durability game well. All about reinforcement, convenience, and quality, the Bossa Nova model is midsized, high-performing, and not too hard on the eyes.
$1,150 on barneys.com
The Weplus spinner is totally sturdy and features two high-elasticity TPR handles that won't break on you when it matters the most.
$89.99 on amazon.com
14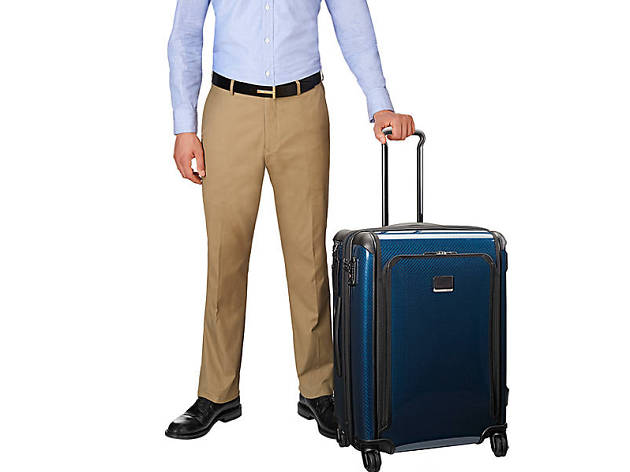 15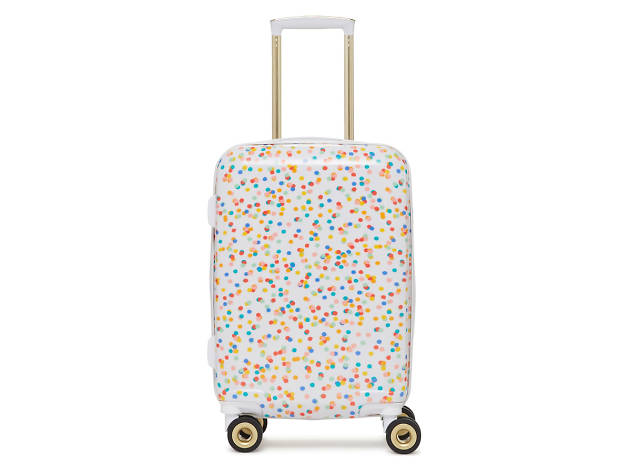 When CalPak came up with this confetti-printed suitcase, they probably knew how pumped it would get travelers. Stow this one in the overhead bin and celebrate all the way through your journey.
$135 on Nordstrom.com