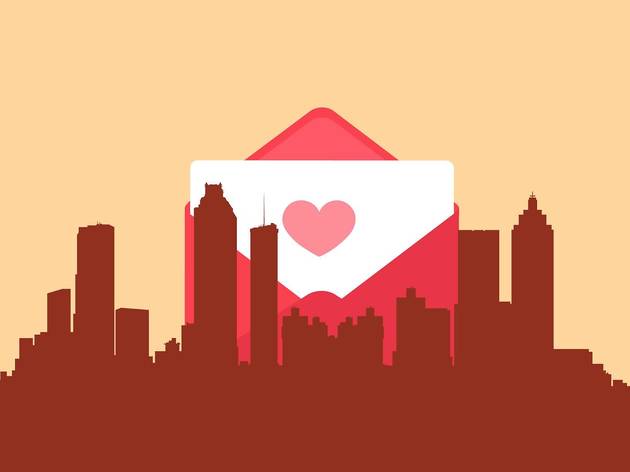 Dear Atlanta: A love letter to one of four cities that saved America
Commonly referred to as the southern Black mecca, Atlanta is rich in Black history, art, cuisine and culture.
Dear Atlanta,
With the stakes higher than ever, I watched with the entire nation as Georgia went blue for the second time. I've never been so proud to call you my home. It's been a long time coming. According to everything you've been told, it was never going to happen. Do you remember when they said it couldn't be done? I do. I was devastated after Stacey Abrams lost her gubernatorial race. Remember when former President Trump disparaged you and John Lewis on Twitter. (Former! I like the way that sounds!) Well, I took that personally and apparently, you did too!
Whether it's your iconic music scene, spectacular restaurants or your somewhat controversial "Real Housewives," Atlanta, you have always been in the forefront of popular culture. But this time, you showed the nation your political power. Despite the unprecedented challenges we faced in 2020, you showed up. When faced with voter suppression, you still showed up. You not only showed up, you showed out! Your resilience is inspiring. Your clap backs are legendary. I remember when you took to the streets to protest police brutality last summer. Oh, then there was your women's basketball team bucking their boss, showing the country how to get into "good trouble." You have always strived for progress, no matter the cost.
Atlanta, we've been through a lot together, and we haven't always seen eye to eye on some things. (Can we discuss your horrendous traffic?) But your beauty lies in your relentenesses, strength and rich history. From your HBCUs to the dedicated grassroots organization, you are the epitome of Black excellence. Now, I must admit, I've strayed to other cities. But you've got a hold on me, Atlanta. You're a part of who I am and I wouldn't have it any other way.
Sincerely,
Jacy
Photograph: Courtesy Jacy Topps
Black-owned businesses shaping Atlanta right now
Read all the letters
Celebrating the grit and take-no-mess tenacity that makes the Black community in Philadelphia so great
Motown, Motor City, The D. Whatever you call it, we're celebrating Detroit in all its glory.
Milwaukee finally steps into the national spotlight: Check out these Black-owned spots in the city and show them some love.
More on Black History Month
Best selling Time Out Offers