Heads up! We're working hard to be accurate – but these are unusual times, so please always check before heading out.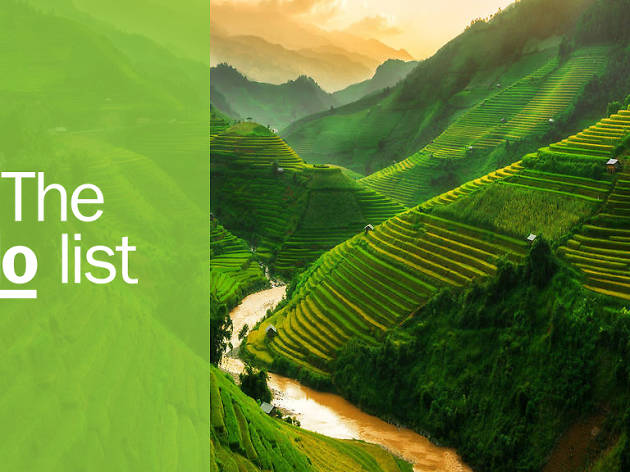 The 19 best things to do in Vietnam
Check out our guide to the very best things to do in Vietnam, from spectacular beaches to world-class dining
While competition for visitors is stiff in Southeast Asia, the best things to do in Vietnam truly offer something for everyone. From idyllic sun-soaked beaches and vertiginous mountains to hyperactive cities and characterful rural towns, the country hosts numerous alluring destinations. Getting around is easy and affordable, as flights connect the most popular spots, while buses and trains link the rest. However, the motorbike is king here, and those willing to jump on two wheels will be spoiled for choice of where to go and what to see. As you explore this gorgeous country, you'll also be treated to some of the most delicious and diverse cuisine around. Northern, central and southern Vietnam are each home to their own distinct gastronomic traditions, and even certain cities within these regions have their own local specialities.
Done something on this list and loved it? Share it with the hashtag #TimeOutDoList and tag @TimeOutEverywhere.
Find out more about how Time Out selects the very best things to do all over the world.
Best things to do in Vietnam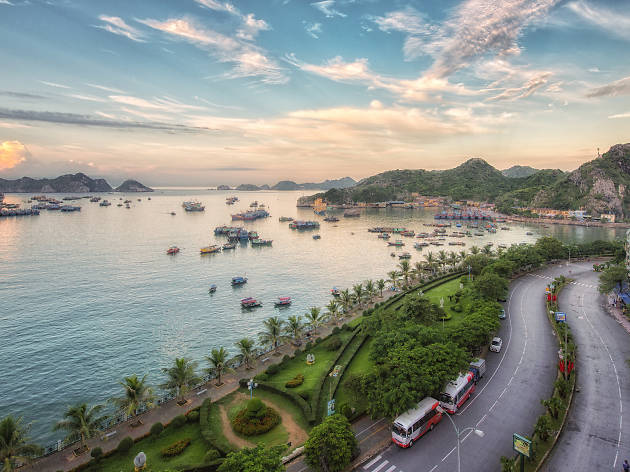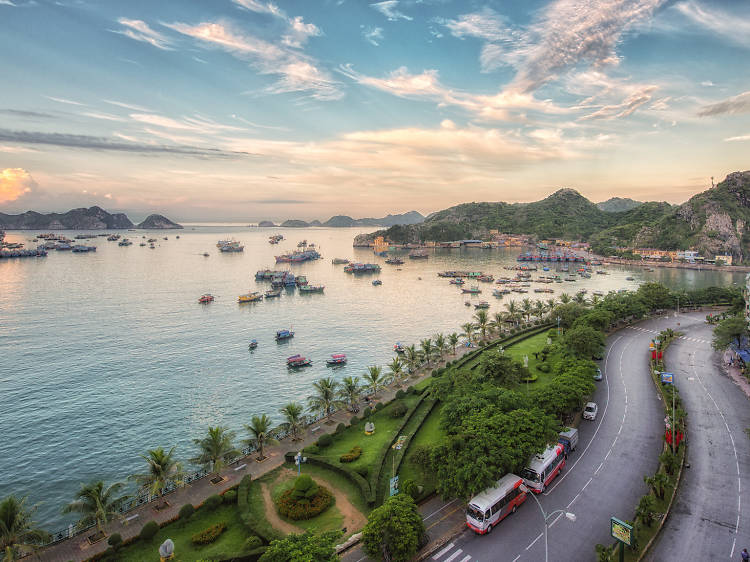 Photograph: Courtesy CC/Flickr/ShawnHarquail
1. Kayak, climb and hike on picturesque Cat Ba
Located south of world-famous Ha Long Bay, Cat Ba Island offers a more rugged, adventurous getaway than its headline-grabbing neighbour. Home to a verdant national park and dozens of tiny limestone islands, this is a top destination for outdoor escapes. Don't miss sunset from Cannon Fort, though be careful on the steep drive up. This is an up-and-coming spot for domestic tourists as well, meaning it gets crowded around holidays.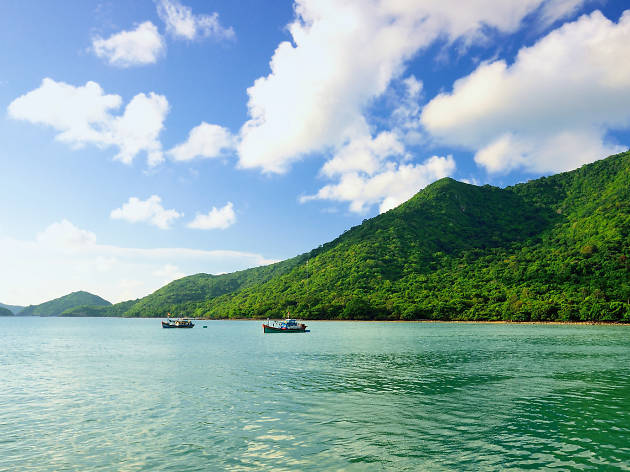 Photograph: Courtesy CC/Flickr/BinhHuynh
2. Escape from it all on an island paradise
Con Dao, a tiny archipelago off the southeast coast, is a world away from the frenzied tourism development elsewhere in Vietnam. Visitors can enjoy spectacular coastal scenery, fresh seafood and some of the best diving in the country. Catch sunrise or sunset from gusty Ca Map Cape, one of the most stunning views anywhere. You likely won't want to leave behind the placid pace of daily life on Con Son, the main island.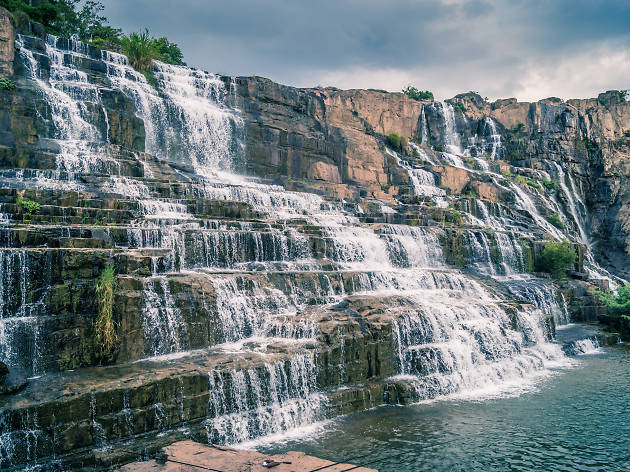 Photograph: Courtesy CC/Flickr/Titifaitsontour
3. Explore the mountains of the Central Highlands
For an escape from the heat, head up to Da Lat, a bustling city nestled in low mountains. Known for its lakes, hiking and laid-back café culture, Da Lat was built as a summer retreat for French colonial officials. Now, it's a popular destination for all, though adrenaline-seekers are especially well-catered to thanks to the canyoning trips into nearby waterfalls. Motorbiking around the surrounding valleys offers fantastic views as well.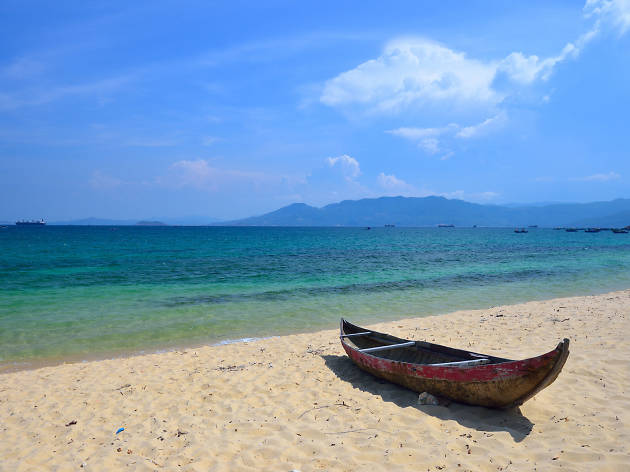 Photograph: Courtesy CC/Flickr/BinhHuynh
4. Indulge in beach bliss on the south-central coast
Quy Nhon is likely Vietnam's next big beach destination, but for now it's a delightfully low-key city flanked by clean, broad beaches and beautiful hills. Must-try local cuisine includes the fresh seafood and banh xeo, though it's hard to go wrong here. Ky Co, to the city's north, is arguably the most stunning beach in the country, reached either by boat or a steep, incredibly gorgeous drive. You don't want to miss it, and word is spreading.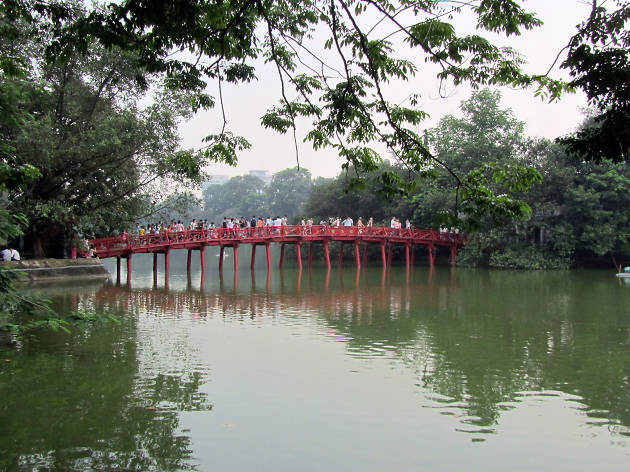 Photograph: Courtesy CC/Flickr/David Jones
5. Soak up culture and history in the capital
The capital of Vietnam, Hanoi is home to architecture from every stage of the country's recent history, as well as a number of scenic urban lakes. The cuisine and culture are both legendary, and for good reason. Dine at the same bun cha restaurant as Barack Obama and the late Anthony Bourdain, or find your own favourite out of the countless restaurants and street stalls. Don't miss the weekend pedestrian area around charming Hoan Kiem Lake.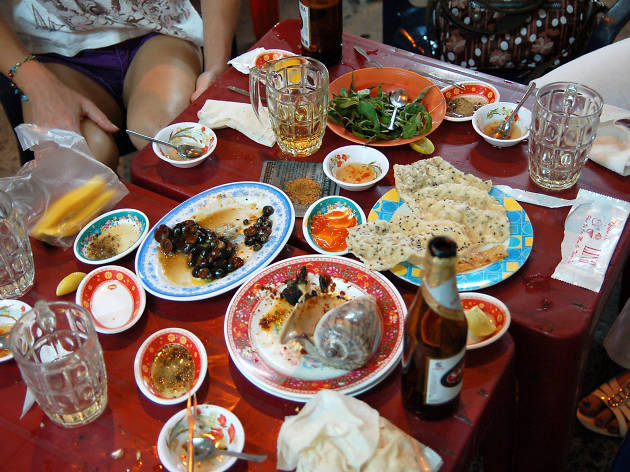 Photograph: Courtesy CC/Flickr/DanaMcMahan
6. Eat 'til you drop in Vietnam's financial centre
Ho Chi Minh City, the country's fast-paced economic heart, features an increasingly dramatic skyline, chaotic streets, a handful of incredible colonial-era buildings, exciting nightlife and an endless variety of superb food, both Vietnamese and international. Gorge on famed street food such as bun thit nuong, banh mi and com tam before taking in sunset over the Saigon River and glittering skyscrapers from the Thu Thiem Peninsula.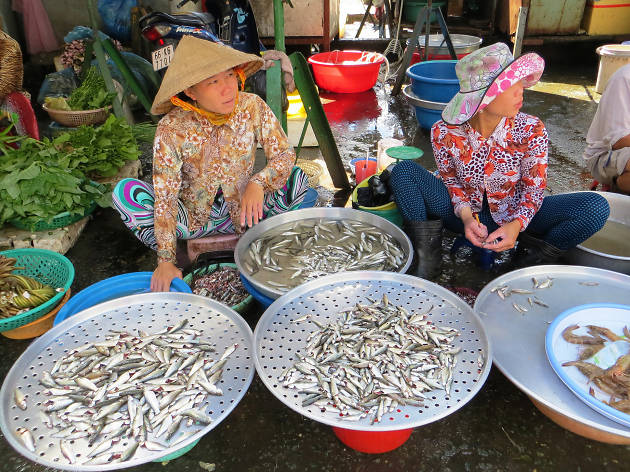 Photograph: Courtesy CC/Flickr/Lynda
7. Visit the Mekong Delta's flower kingdom
Known as the flower capital of the Mekong Delta, Sa Dec is best visited in the run-up to the Lunar New Year. Situated on the banks of the mighty Mekong River, life here revolves around water. Hop on a motorbike and explore the small roads and paths that run past flower farms and rice paddies. Visit in January or February for a remarkable explosion of colour, as locals prepare flowers for sale ahead of Tet.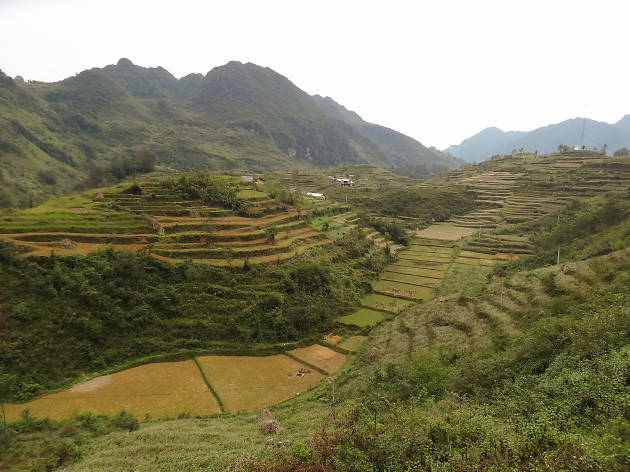 Photograph: Courtesy CC/Flickr/Programmonkey
8. Gape at the deepest canyon in Southeast Asia
Misty Ha Giang Province, sat on Vietnam's northern border, is laced by staggering limestone mountains and rock formations. The whole place is a sight to behold, but the Ma Pi Leng pass is the headline act. Steep mountain walls drop precipitously into the shimmering Nho Que River, which flows from nearby China further into Vietnam. Park your motorbike on the side of the road and simply drink in the unmatched view.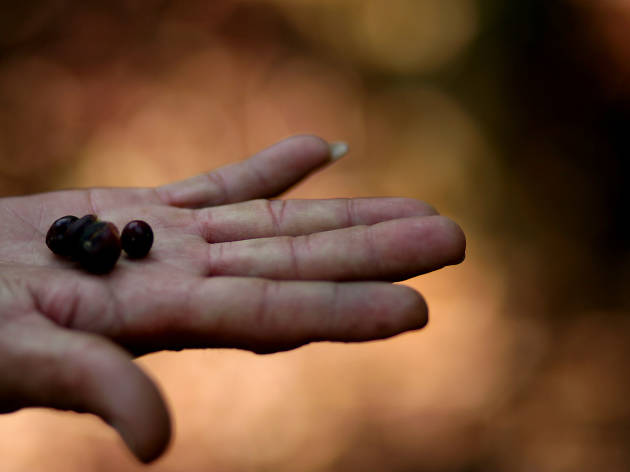 Photograph: Courtesy CC/Flickr/jeeves
9. Power up in Vietnam's coffee capital
Buon Ma Thuot is considered the country's coffee capital, as the lush hills surrounding the city, combined with the cooler, arid climate of the region, are perfect for growing the product. The city itself is quite pleasant, and nearby Yok Don National Park is home to some of Vietnam's last remaining wild elephants. However, you won't want to leave without fueling up on some strong local brews.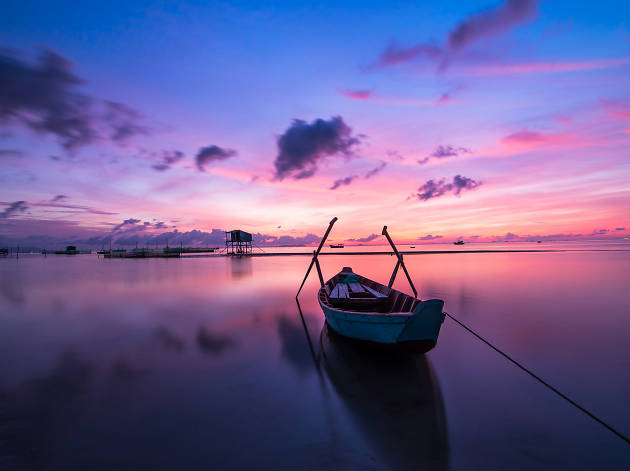 Photograph: Courtesy CC/Flickr/Wallplate
10. Find your private paradise on Phu Quoc
The largest island in Vietnam, Phu Quoc features numerous stunning beaches, though certain areas are suffering from overdevelopment. Find a place to stay with its own beach, however, and you're in for days of relaxed, sun-soaked bliss. This is also the traditional home of fish sauce, Vietnam's iconic condiment, and factories are open for tours. Dine on fresh seafood from the crystal-clear Gulf of Thailand, and lounge away off the southern coast.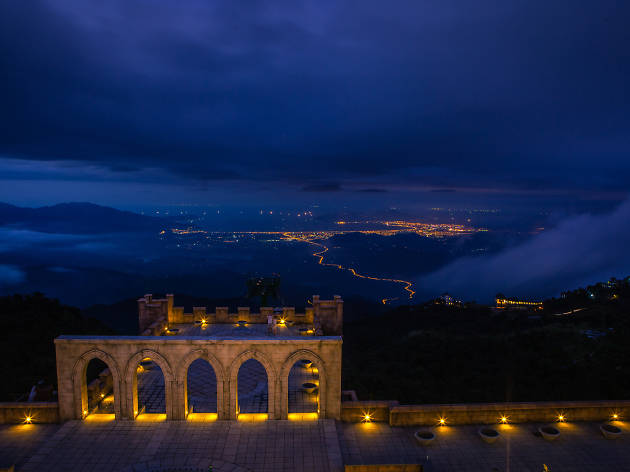 Photograph: Courtesy CC/Flickr/AnhDinh
11. Enjoy beaches, mountains and the big city
Da Nang may be home to a growing skyline and array of international restaurants and bars, but it is also ideally situated for visitors to get a taste of both long, windswept beaches and verdant, rugged mountains. Easily the most scenic major city in Vietnam, a motorbike drive on the Son Tra Peninsula, or more distant Hai Van Pass, is an absolute must for anyone in search of dramatic coastal panoramas.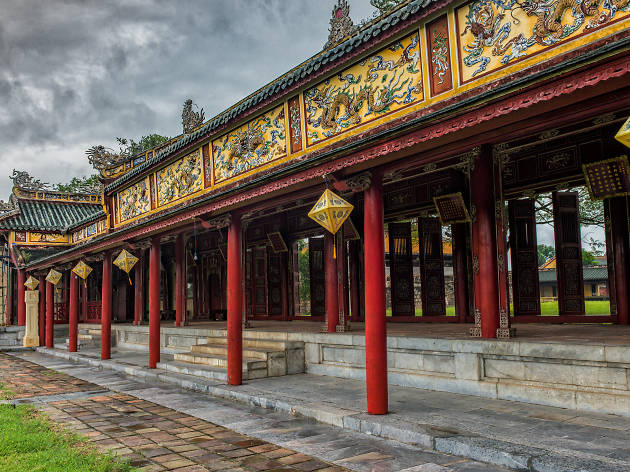 Photograph: Courtesy CC/Flickr/Shawn Harquail
12. Follow royal footsteps in the atmospheric former capital
The weather in Hue is often moody and misty – a perfect fit for the city's crumbling royal tombs and edifices. The former capital of the Nguyen Dynasty, Hue is home to an imposing citadel, once-opulent tombs and even an arena where tigers fought elephants for entertainment. The city's cuisine is also famed, and highly unique, so be sure to try local specialities such as bun bo hue, bun hen and the various light banh dishes that comprise traditional Hue food.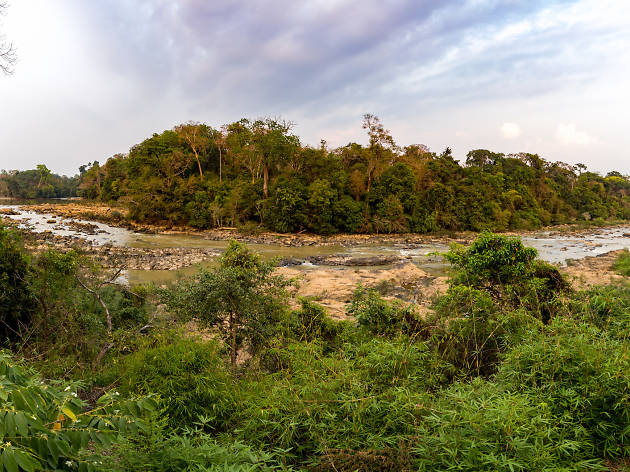 Photograph: Courtesy CC/Flickr/Alan Gill
Ho Chi Minh City may be an urban jungle, but a few hours away, Cat Tien National Park features plenty of real jungle, where visitors can hike, camp and explore lakes and trails. A decent range of accommodation is available, from communal longhomes to private rooms and tents. Spot birds, crocodiles and, if you're lucky, wild elephants in one of southern Vietnam's largest protected natural areas.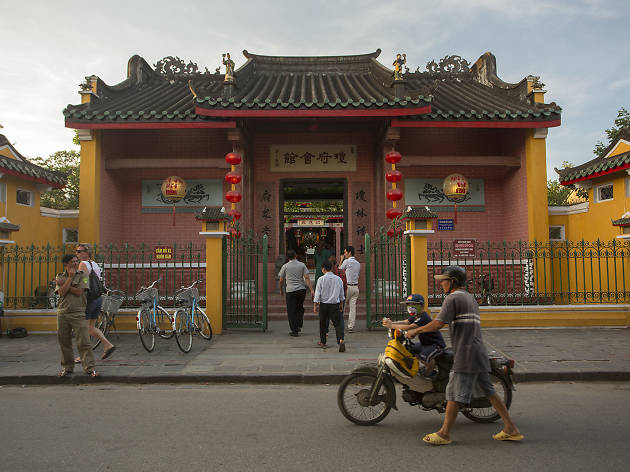 Photograph: Courtesy CC/Flickr/budak
14. Walk the colorful streets of an old port town
Hoi An is one of Vietnam's most popular destinations for a reason. The city's Old Town features pedestrian-only streets, vibrant mustard yellow shophouses, a placid river and numerous fantastic restaurants, cafes and shops. It looks unlike anywhere else in the country, and nearby An Bang Beach is well worth a visit as well. Wander around and enjoy the local cuisine as well, featuring dishes such as chicken rice, cau lau and a dumpling called white rose.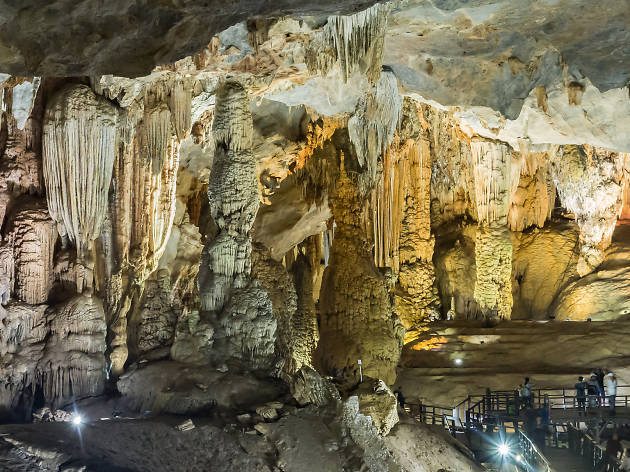 Photograph: Courtesy CC/Flickr/ewolivera
15. Enter Vietnam's kingdom of caves
In recent years Phong Nha-Ke Bang National Park has become a globally renowned hotspot for cave exploration. The park is home to Son Doong, currently the world's largest cave, and dozens of others immense caverns. Tour outfits such as Oxalis offer numerous trekking packages to a number of caves, though access to Son Doong is restricted and very expensive. The more accessible caves are impressive in their own way, and the park's incredible limestone mountains offer epic scenery.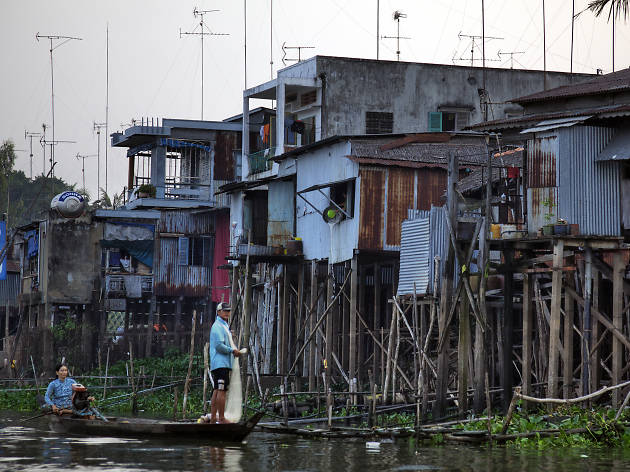 Photograph: Courtesy CC/Flickr/Timothy Neesam
16. Explore the Mekong Delta's Cambodian border
Chau Doc is a small town at the confluence of the Chau Doc and Bassac rivers, a few kilometres from the border with Cambodia. Something of a throwback to earlier eras, Chau Doc is full of rustic charm, as well as some nice accommodation, since it is a gateway to Cambodia. The countryside hosts Sam Mountain, a rare elevated point in the flat delta, as well as Tra Su, a striking waterlogged forest that can be traversed on low-slung motor boats.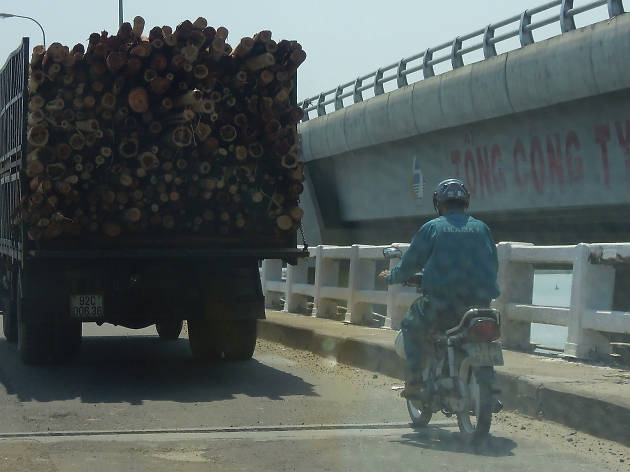 Photograph: Courtesy CC/Flickr/DavidMcElvey
17. Go for an epic road trip to remember
The remarkable Ho Chi Minh Highway runs much of the length of Vietnam, though away from the coast, meaning it slices through some of the country's most eye-popping scenery. The best way to explore is on a motorbike, though road conditions and traffic can be dangerous at times. One of the finest, most remote stretches is from Phong Nha to Khe Sanh, a 230km run that hugs the dramatic border with Laos and will stun even the most seasoned drivers.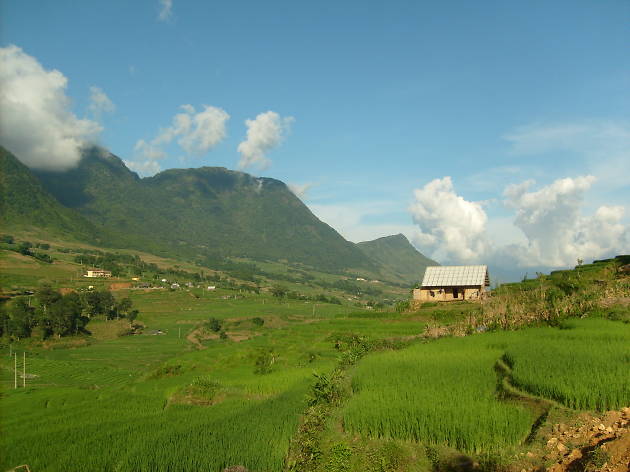 Photograph: Courtesy CC/Flickr/BenCullen-Kerney
18. Scale the misty mountains of the north
Vietnam's northern provinces are endlessly fascinating, and one of the most accessible destinations is Sa Pa, a popular town offering spectacular vistas of nearby peaks and valleys. Construction is an issue in the town itself, but the villages and mountain trails which branch out in all directions remain a worthy draw to the area. Find a local homestay to get a real look at life in the area.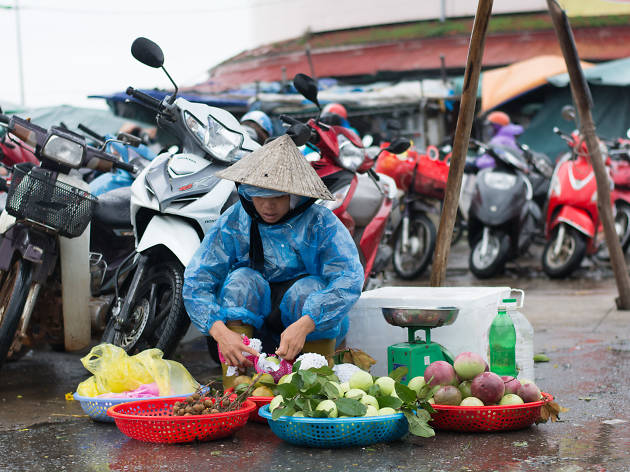 Photograph: Courtesy CC/Flickr/Sasha Popovic
19. Relax on the coast away from the crowds
Dong Hoi is generally skipped over as visitors make a beeline to nearby Phong Nha, but this unassuming city is worth your time. The beaches can't compete with those farther south, but they are big and mostly empty. The local food is great and very affordable, while a growing clutch of international restaurants and hotels make it easy to decompress for a few days.