National Museum of American History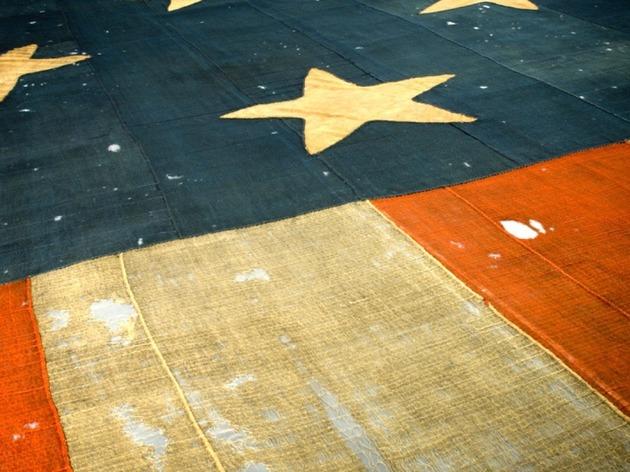 Time Out says
The continuing transformation of the National Museum of American History led to the closing of the west wing for renovation in 2012—it's scheduled to reopen in 2015. A first-stage renovation (completed 2008) created a central atrium, a grand staircase, ten-foot artifact walls on the first and second floors, as well as a dedicated Star-Spangled Banner gallery.
Floors are organised around loose themes, allowing a huge diversity of exhibits to tell American stories in a populist, entertaining and informative manner. At ground level, the theme is Transportation and Technology. Among the exhibitions, America on the Move chronicles the changing ways Americans have got around a large country and how different modes of transport have transformed the nation. Exhibits here include a Southern Railways locomotive, all 199 tons of it, along with a reconstructed 1920s railway station. Also examined is the eventual domination of cars over public transport and how this enabled the suburbanisation of America. Also here is Food: Transforming the American Table 1950-2000. The kitchen (plus contents) of America's best-known chef, Julia Childs, forms a substantial part of the exhibition, which explores how technology, as well as social and cultural shifts, has changed the way we eat. Visitors are encouraged to sit at the large, communal table in the center of the exhibition to share their own thoughts and experiences about food and change. Other exhibitions cover money, electricity, machinery and shipping.
The second floor is devoted to American Ideals. One gallery holds the nucleus of the collection that will find its way into the National Museum of African American History & Culture when it opens in 2015. A new signature exhibition, American Stories, allows visitors to follow a chronology of American history from the Pilgrims' arrival to the 2008 presidential election. Among the 100-plus items on display are iconic pieces of popular culture, among them Kermit from the Muppets and Dorothy's red shoes from The Wizard of Oz. The sole exhibition remaining open in the west wing at the time of writing, Within These Walls, contains a partially reconstructed house that stood for 200 years in Ipswich, Massachusetts, and tells the stories of five families who lived there over the years. Also here is the museum's Documents Gallery.
A highlight of the third floor, dedicated to American Wars and Politics, is the First Ladies exhibition. The exhibition is known for its collection of inaugural gowns, and its focus on the First Lady's role as hostess, but it now contains more than 1,000 objects, documenting the lives and contributions of America's first ladies, both in the White House and beyond. On the same floor, American Presidency: a Glorious Burden examines the nation's highest office and the men who have occupied it, while the Price of Freedom: America at War documents the American experience from the French and Indian Wars to the conflict in Iraq, exploring wars as defining episodes in politics, culture and personal experience.
Details
Address:
Constitution Avenue, NW
at 14th Street, NW
Washington, DC


Contact:
Opening hours:
Daily 10am-5:30pm