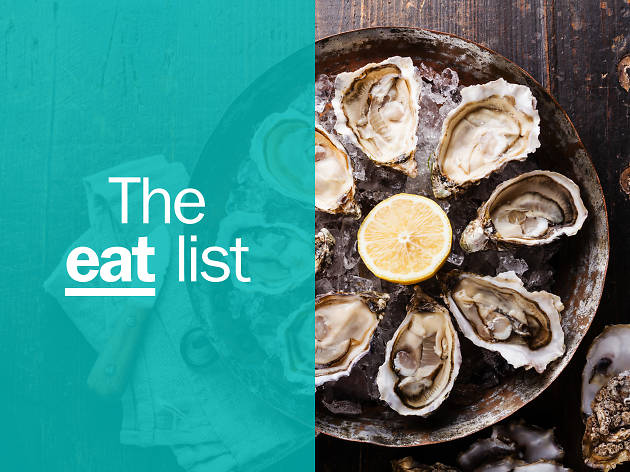 The 9 best Wellington restaurants
From multicultural cuisine to craft beers and show-stopping wines, these are the best Wellington restaurants
Sure, the land of the long white cloud is well-loved for its natural beauty, friendly locals, things to do, endless opportunities for thrill-seekers (bungee jumping, anyone?)—but have you ever heard about the best Wellington restaurants? New Zealand's capital city is enticing travellered to its world-class eateries and craft breweries.
From waterfront seafood restaurants to champions of cheap eats, wet your palate at these superb local foodie destinations.
Best Wellington restaurants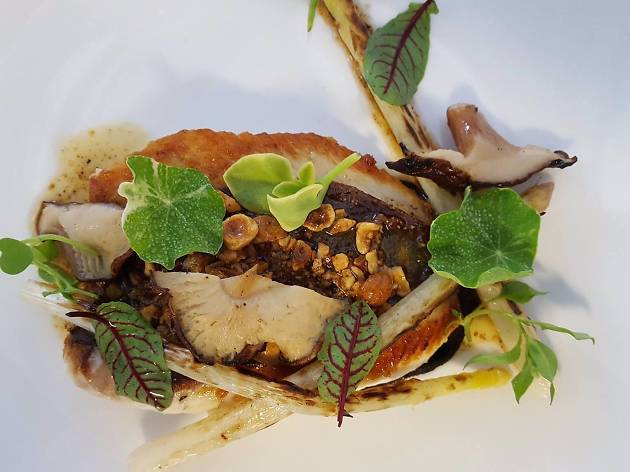 Whitebait
What is it? A stylish waterfront restaurant serving fresh seafood and stunning views.
Why go? Named after the tiny baby fish, Whitebait is smack-bang in the newish Clyde Quay Wharf development. You might want to put on your best threads and dig deep – it's not the cheapest joint in town. But whether you go for the degustation or the three-course menu, you'll be rewarded with clever food with a focus on regional kai moana (seafood). You won't want to miss the wild jack mackerel with leek, pork jowl and preserved lemon and the West Coast hapuka fillet with pumpkin, butternut and mandarin.
Price: High-end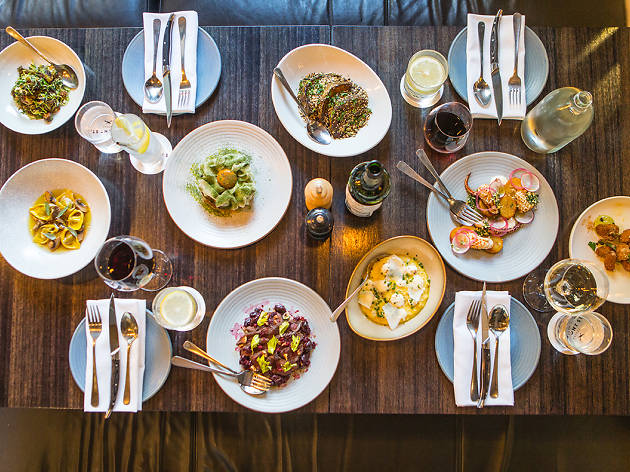 Egmont Street Eatery
What is it? A modern, multi-level eatery hidden down one of the trendiest laneways in town.
Why go? Fresh and seasonal are more than just overused words here: the cuisine focuses on local produce, matched with house-made condiments. A popular breakfast staple is the moreish Austrian pancake topped with an apple and pear compote that's so addictive it should come with a warning. If you're dining at the other end of the day, be sure to come hungry because the extensive menu includes such delights as heritage pork served with quince and lashings of bacon hazelnut vinaigrette.
Price: Mid-range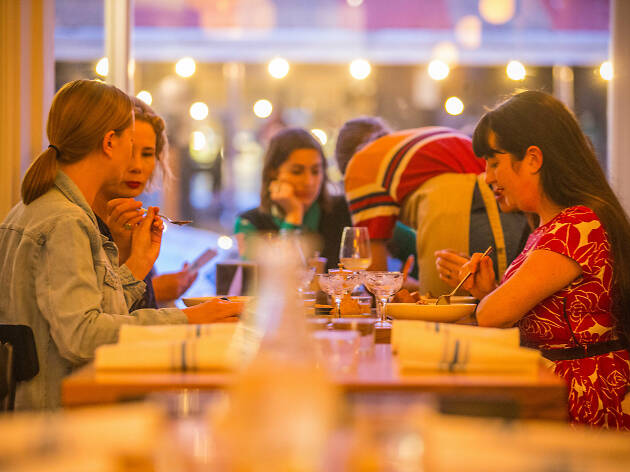 Rita
What is it? An intimate eatery housed in a chocolate-box cute historic Aro Valley cottage.
Why go? When a restaurant's owners are known for running a Wellington institution (Nikau Café in Civic Square), you'd expect their second offering to be good. And it is. With two scheduled seatings each evening – one at 5.30pm and one at 7.30pm – Rita offers a menu that changes not just by season, but by day and by mood. Recent offerings included brussels sprouts in duck fat with cantal, hazelnuts, buttermilk, dill, pears and chicken ballantine served with a mass of nettles, celeriac and lentils.
Price: Mid-range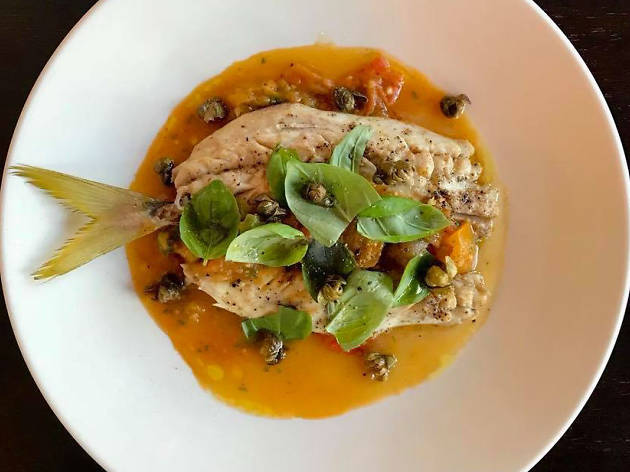 Charley Noble
What is it? Ground zero for wood-fired cooking, local ingredients, natural wine and craft beers.
Why go? Tucked into a beautifully restored heritage building near the waterfront, Charley Noble is a haven for seafood lovers, with a choice of freshly shucked oysters and diamond shell clams, along with crudo kingfish and house gin-cured salmon. But those of the carnivorous persuasion are also catered for with a wood-fired char grill and rotisserie (the first of its kind in New Zealand), which serves up hunks of organic pasture-fed and grain-fed beef.
Price: Mid-range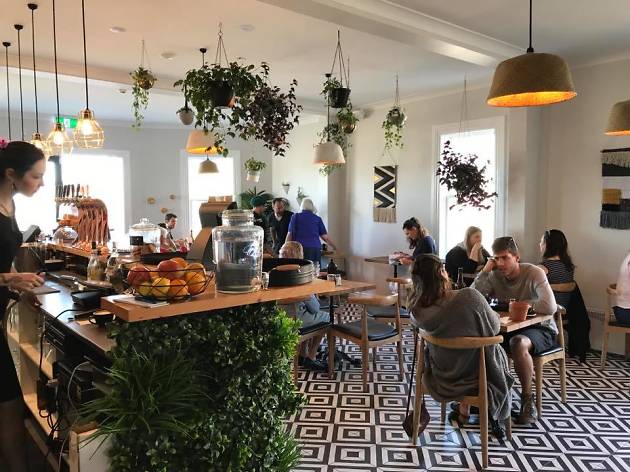 The Botanist
What is it? A go-to hangout for those of a herbivore persuasion.
Why go? Veggies and vegans rejoice, because The Botanist puts veggies front and centre (like they deserve). No longer confined to the edge of a plate, the innovative meals feature the likes of 'facon' (hello veggie fry-up), sake and miso aubergine with pan-fried satay bok choy and even tacos. In fact, head there for TacoTuesday with $20 in your pocket, and you'll be satiated with three soft corn tacos with jalapeño black beans, celeriac slaw and chipotle coconut yoghurt, washed down with a pint of beer or glass of house wine. Afterwards, stroll along the nearby Lyall Bay Beach and, if the weather's warm enough, frolic in the cool Tasman Sea. Delightful.
Price: Mid-range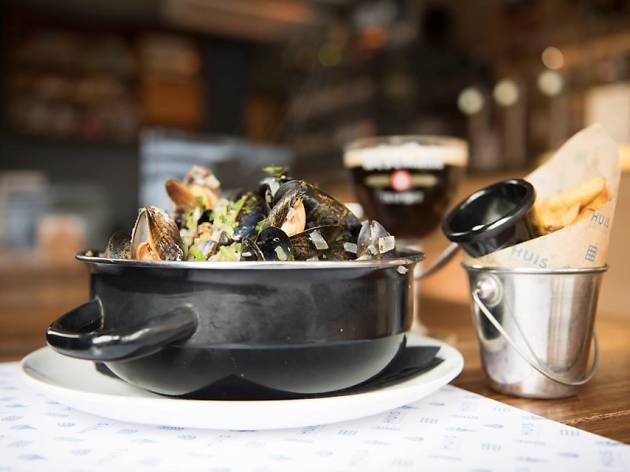 Mr. Go's
What is it? An Asian hawker-style street food eatery.
Why go? Two months after opening, Mr Go's was felled by a massive earthquake. But like so many Wellington eateries, it bounced back, offering a Kiwi take on everything from classic duck pancakes and Gua Bao to Taiwanese popcorn chicken. It's fun, loud, reasonably priced and you're guaranteed to leave with a full belly and a smile on your dial.
Price: Budget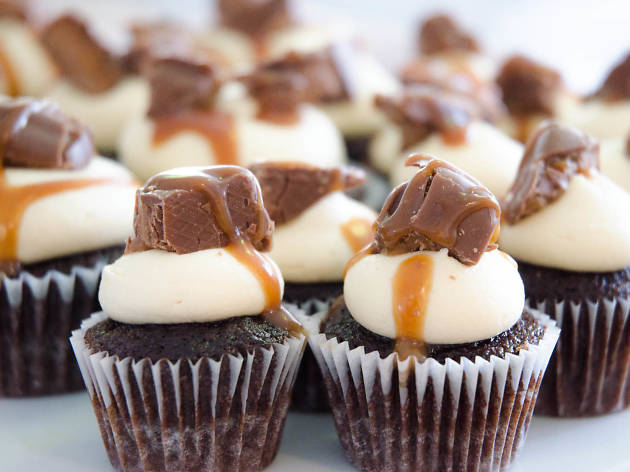 Sweet Bakery & Cakery
What is it? Heaven for anyone with a sweet tooth.
Why go? Owner Grace Kreft – who ditched a career in law to become Wellington's dessert queen – has expanded her sugar empire with a sister store to the original Karori Road Sweet Bakery & Cakery. Here, you'll find treats like salted caramel popcorn cupcakes and the delectable mint slice smash cake. Drinks-wise, you can try an Oreo hot chocolate or even build your own OTT milkshake.
Price: Budget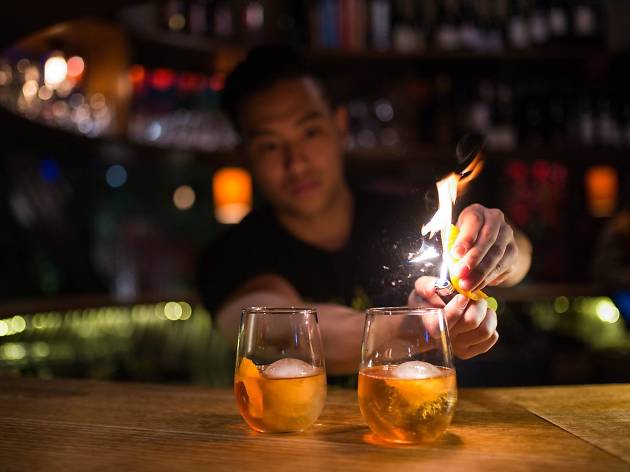 Dragonfly
What is it? A contemporary pan-Asian restaurant and bar run by sibling duo Tania Saladi and Brent Wong.
Why go? The focus here is on shared dining plates and innovative Southeast Asian cuisine, with boutique beers and creative cocktails with names such as the Last Samurai and Golden Geisha. Book at table at the more sedate dining space or, if you're feeling social, sit outside in the courtyard. You won't break the bank here, with small plates between $9-$17 and larger meals around the $25 mark.
Price: Mid-range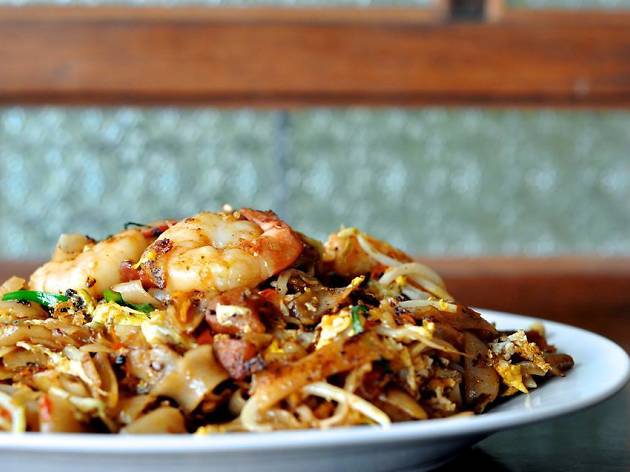 Little Penang
What is it? The best of Wellington's many Malaysian cheap eats restaurants, located in the buzzy Cuba Quarter.
Why go? Specialising in fragrant and flavourful Penang Nyonya cuisine, Little Penang proudly makes traditional family recipes handed down through generations, plus some fun street food snacks. Their wallet-friendly menu features a daily special, which could range from the spicy-sour assam laksa (you'll either love it or hate it) and insanely good nasi lemak with sweet toasted peanuts and salty dried anchovies.
Price: Budget

Discover Time Out Market: the best of the city under one roof
Looking to explore the best of Wellington?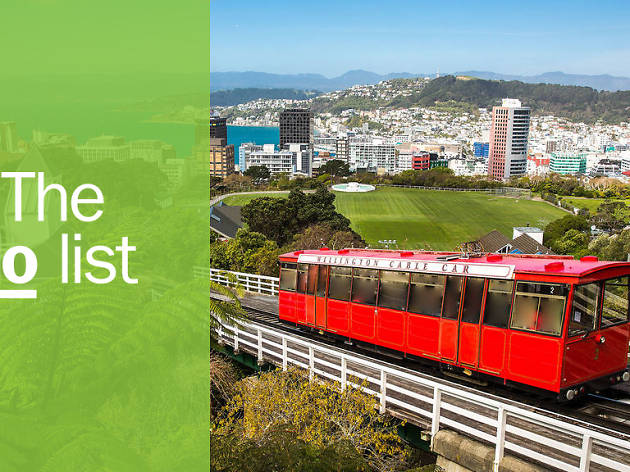 There are a lot of good reasons to visit New Zealand's capital, not least of which are the clean air, friendly people, beautiful vistas, shopping, restaurants and internationally famous craft beers. Get the most out of your visit with our pick of the 11 best things to do in Wellington.
Best selling Time Out Offers