The 12 best things to do in West Palm Beach
Find a host of sights, attractions and great eats on the Gold Coast with our guide to the best things to do in West Palm Beach
Ground zero for sporting resort wear, golfing and escaping those harsh northeastern winters, Palm Beach is the seasonal playground of America's one percent. There's a definite small-town feel to the 16-mile-long island dotted with opulent mansions and upscale retailers. It's an entirely different experience across the narrow lagoon and over the three small bridges that connect Palm Beach and West Palm Beach—the urban, upper-middle-class sister city with a bustling restaurant scene and mega malls.
Florida's Gold Coast has plenty to keep you busy, and the best things to do in West Palm Beach and Palm Beach offer a mix of beachy charm, swanky extravagance and low-key entertainment. This list is curated, as always, but isn't ranked—we just couldn't choose favorites.
Done something on this list and loved it? Share it with the hashtag #TimeOutDoList and tag @TimeOutEverywhere.
Find out more about how Time Out selects the very best things to do all over the world.
Best things to do in West Palm Beach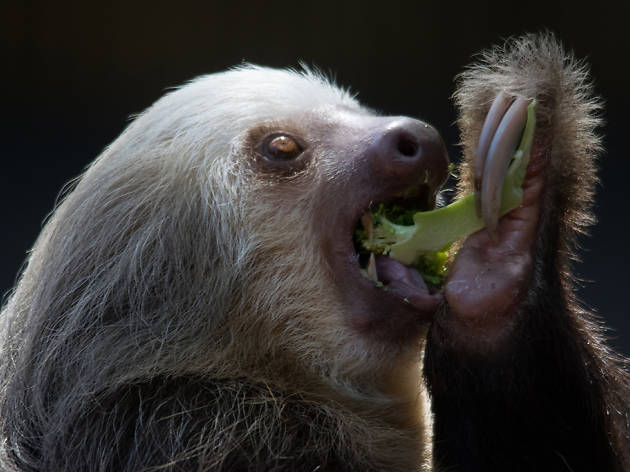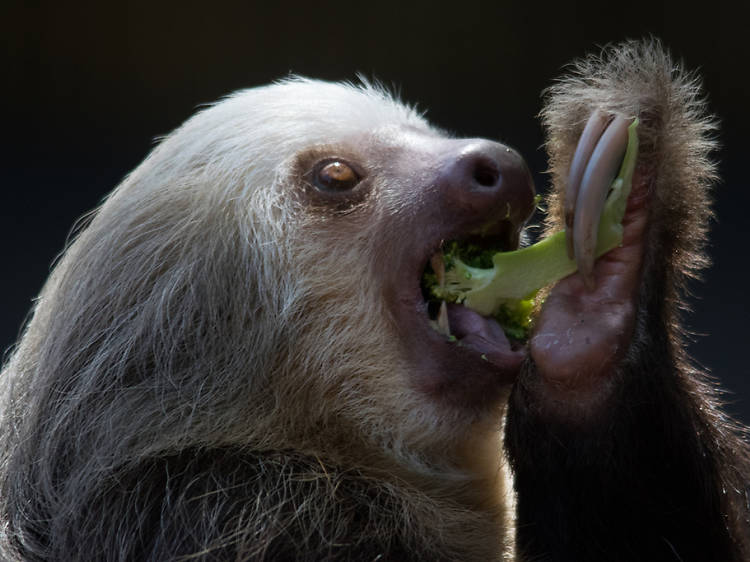 Photograph: Courtesy CC/Flickr/John Sonderman
What is it? A modest-but-mighty zoo that houses more than 550 animals (190 species), many of them endangered, within 23-acres of lush tropical habitat. There's an interactive play fountain for kiddos to enjoy on hot, summer days.
Why go? A new feature is the Lorikeet Loft, where visitors can get up close and personal with 40 of the colorful birds. For just a couple of bucks, purchase some nectar to feed the lorikeets and enjoy some one-on-one time with them. Be sure to visit the zoo's other residents, including Malayan tigers and Mexican spider monkeys.
What is it? One of South Florida's largest museums, the Norton collection includes more than 7,000 works spanning across Europe, the Americas and China, plus plenty of contemporary art and photography. The museum is currently under renovation but still open to the public.
Why go? On Thursday nights, check out "Art After Dark" when the museum stays open late and hosts gallery talks and special lectures, art workshops, live music, happy hour and more Admission is free.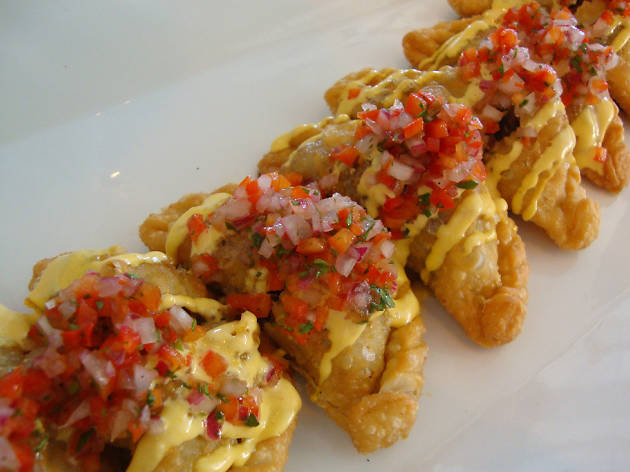 Photograph: Courtesy CC/Flickr/Katherine Lynch
What is it? Helmed by chef Clay Conley, a James Beard Award semifinalist three times over, Buccan serves upscale global cuisine in a hip, airy space.
Why go? If you're lucky enough to get a reservation at Buccan, Conley's first restaurant in the city, go for the octopus "tabbouleh" and the hot dog panini.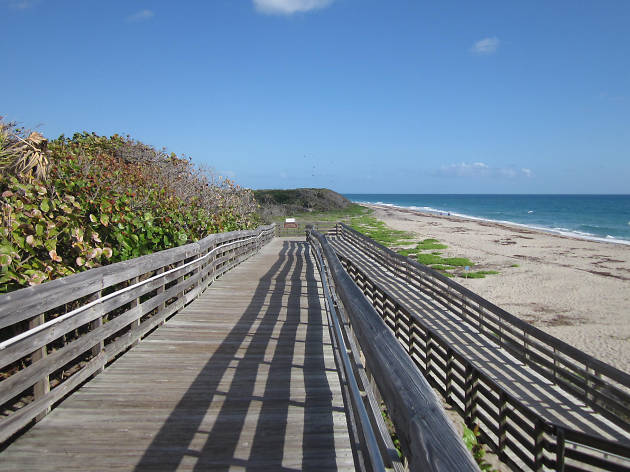 Photograph: Courtesy CC/Flickr/Doug Kerr
4. John D. MacArthur State Park
What is it? Located at the north edge of Singer Island, this secluded beachfront park is named for John D. MacArthur, an eccentric, irascible billionaire who once owned a huge hunk of Palm Beach County, including this park land.
Why go? Swim along two miles of beautiful beach (caution: no lifeguards) and keep an eye out for the estuary, a veritable water wonderland. It's home to snook, fiddler crabs, oyster beds and more. Go snorkeling, rent a kayak, take a guided butterfly walk and do some nature trekking. The park also offers a free concert the third Sunday of every month.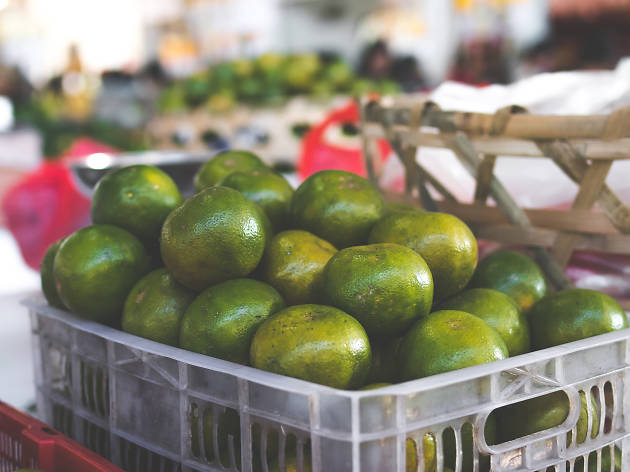 Photograph: Unsplash/Artem Bali
5. West Palm Beach GreenMarket
What is it? Take a stroll down Clematis Street and make your way to the waterfront to explore the weekly West Palm Beach GreenMarket every Saturday during season (which usually runs October through April). It's a lively spot to start the weekend purchasing the best produce from around the county, including fresh fruits, vegetables and herbs, as well as locally made treats and pastries.
Why go? Happening on the green lawn grounds facing the Waterfront, the GreenMarket features a wonderful promenade area with gorgeous views of the waterfront. Bonus: it's dog-friendly.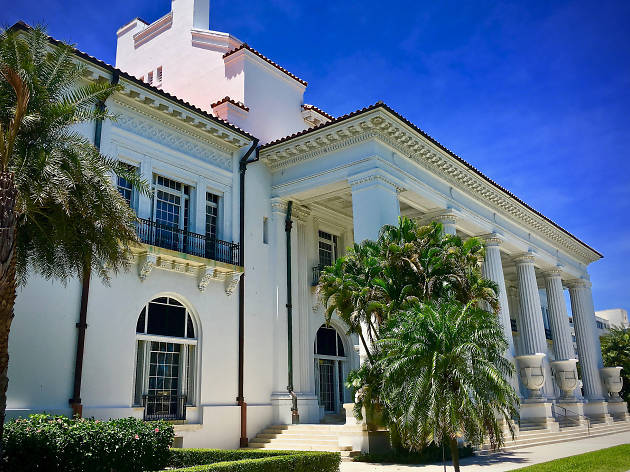 Photograph: Courtesy CC/Flickr/marina.s368
What is it? The historic estate of oil and railroad mogul Henry Flagler is a palatial landmark featuring 75 rooms.
Why go? Experience Palm Beach's enduring art scene with a visit to the Flagler Museum, which features guided tours and rotating exhibits focused on America's Gilded Age. Though some tourists might opt simply to admire this grand residence from outside.
What is it? Known as the Rodeo Drive of Florida, this ritzy avenue of high-end retailers, galleries and restaurants reflects the Mediterranean Revival architectural style—whitewashed stucco and red barrel-tile roofs—introduced by the architect Addison Mizner.
Why go? Nearly every single big-name designer has a shop on Worth—from Chanel and Gucci to Jimmy Choo—but so do small boutiques such as Strong Boalt and CJ Laing. The eastern end of Worth Avenue is flanked by Neiman Marcus and Saks Fifth Avenue stores.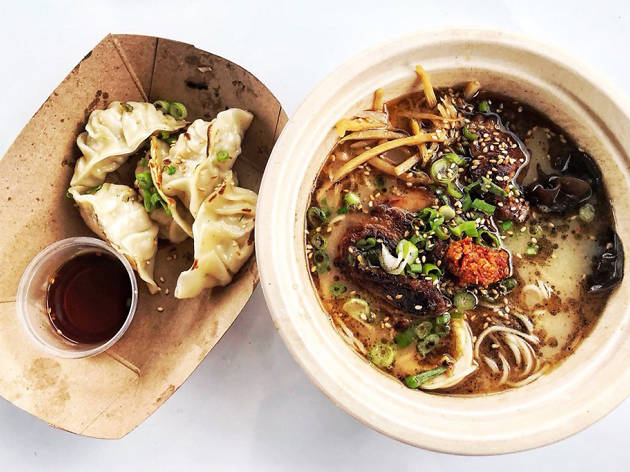 Photograph: Courtesy Yelp/Amanda M.
8. Grandview Public Market
What is it? A multi-vendor food hall located within the recently developed hotspot known as the "District" in West Palm Beach, Grandview is a mid-century warehouse transformed into a community-centric market complete with immersive colorful murals.
Why go? There's plenty to taste here with 15 vendors—from artisanal coffee and Mexican street tacos to Detroit-style pizza—a unique event space and weekly curated programming for all ages. At the heart of the market are three dining concepts from the same restaurant group as chef Dale Talde, who competed on two seasons of Bravo's Top Chef.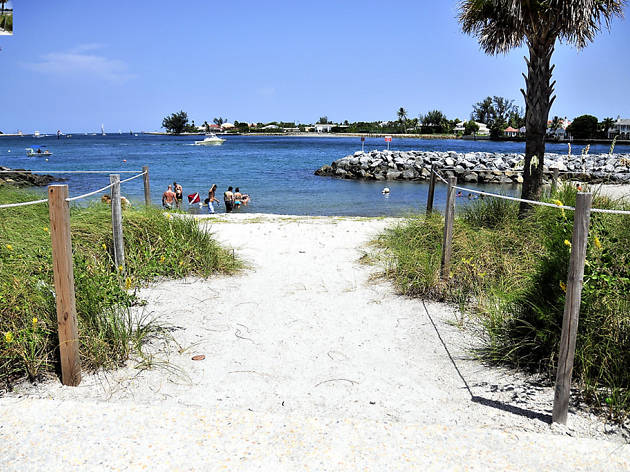 Photograph: Courtesy CC/Flickr/Mberjano
What is it? This family sanctuary offers great snorkeling, pathways, camping and swimming, plus the man-made island also houses a fascinating historic site: the bomb shelter used by President John F. Kennedy during the Cuban Missile Crisis.
Why go? Boaters can drop anchor around the island's perimeter and chill out in the shallow, sandy-bottom water that gives way to the Intracoastal. There's also a water taxi that takes you out to nearby Sailfish Marina or Riviera Beach Marina.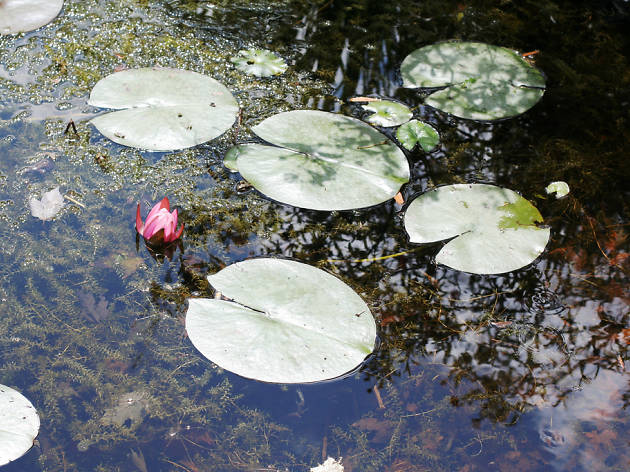 Photograph: Courtesy CC/Flickr/Amy Wagliardo
10. Mounts Botanical Garden
What is it? This sprawling public garden is a little off the beaten path but a worthwhile stop. Created in 1938, it was intended as a guide for local homeowners building their own tropical gardens. Mounts became much more over time, with visitors coming to relax and meditate among the peaceful landscapes.
Why go? Traveling displays of outdoor art often find a home here, mixing the exhibit with the beautifully maintained tropical vegetation. Palm Beach County's oldest and largest public garden boasts more than 2,000 species of tropical and subtropical plants from six continents.
What is it? If you're going to go big for brunch, this is the place to do it. On Sundays, the storied Breakers Hotel's magnificent Circle Room—adorned with frescoed ceilings, a massive chandelier and eight oval murals depicting Renaissance landscapes—becomes an epicurean's delight with dozens of food stations and unlimited champagne.
Why go? Your dining odyssey includes: a raw bar, caviar platters, carving stations, made-to-order omelettes, pastries, fresh-made crepes, a full ice cream sundae bar and a dessert area with mini-cakes, crème brûlée and so much more.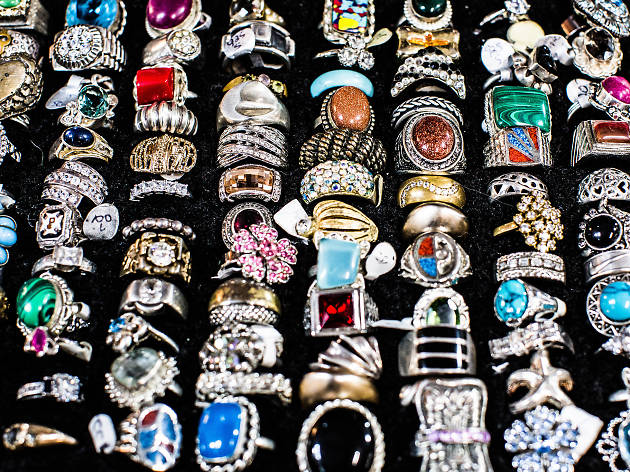 Photograph: Unsplash/Charisse Kenion
What is it? Clustered almost entirely between two city blocks on South Dixie Highway are more than 30 shops featuring something for every design aesthetic— from the opulent creations ushered in during Louis XIV's reign to the ultra en vogue delights of mid-century modern style—making a visit to Antique Row a must for any design-minded traveler.
Why go? Looking for French textiles? French and Swedish furniture? Belgian home accessories? Then hit this strip and peruse to your heart's content.