A perfect day in Whitby
From historic ruins and clifftop graveyards to seaside views and super-fresh fish in cosy pubs, Whitby in North Yorkshire has it all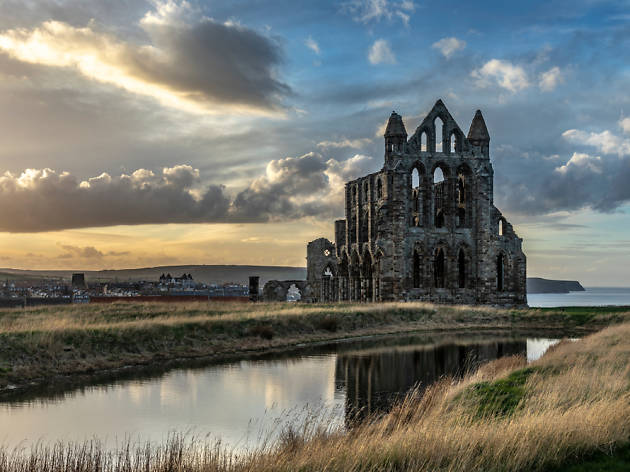 Whitby is not your average seaside spot. A former fishing town isolated by miles of moor, it's got amusement arcades and donkey rides, but you'll find clifftop graveyards and whalebone monuments too – and it's all loomed over by the spectral splendour of Whitby Abbey, a 1,360-year-old ruin. The setting for Bram Stoker's vampire-filled novel 'Dracula', it now hosts two Goth Weekends each year. Spooky! Goth, or not – there's plenty to sink your teeth into here.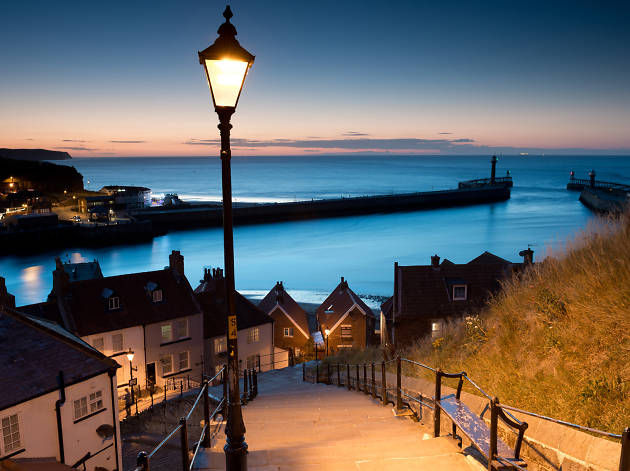 Photograph: Shutterstock
Climb the 199 Steps – it's tradition to count as you go. Your reward is views over the harbour and a chance to explore St Mary's Church, with its triple-decker pulpit and graveyard that clings to the clifftop. Hunt out Humpty Dumpty's tomb.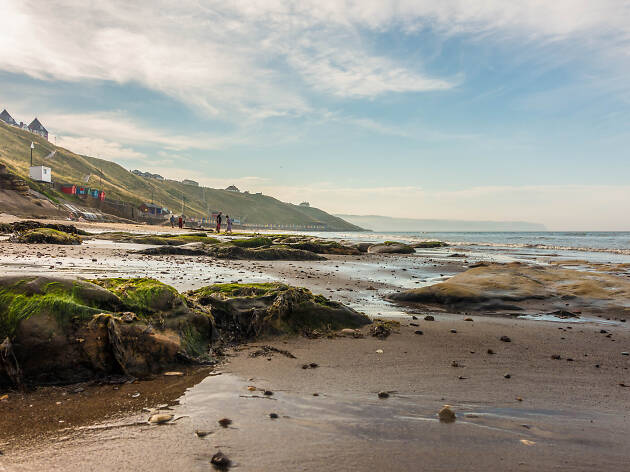 Photograph: Shutterstock
Stroll around Whitby Harbour to waste some coppers at the arcade. Eat an ice cream on Whitby Sands, a golden beach unfolding from the West Pier for 2 miles along the coast lined by grass- tufted cliffs and multi-coloured beach huts.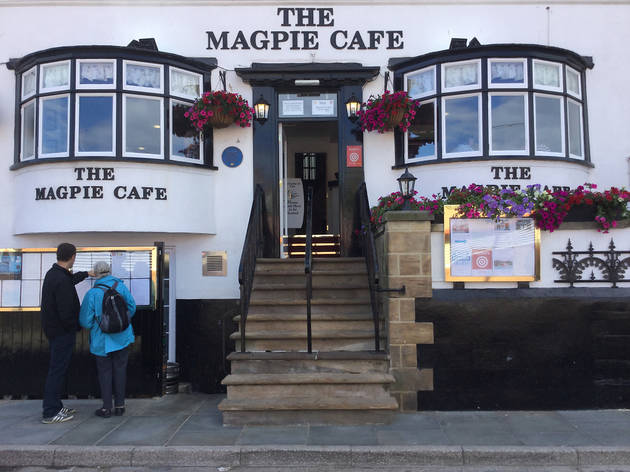 Photograph: Mick Atkins/Shutterstock.com
Ask any local where you'll find the best fish and chips and they'll say Magpie Café. Its battered cod and chips fried in beef dripping are so good that long queues snake down the pavement for them. For fine dining, Michelin-starred chef Andrew Pern's The Star Inn The Harbour serves beautiful plates of fresh-as-it-gets seafood.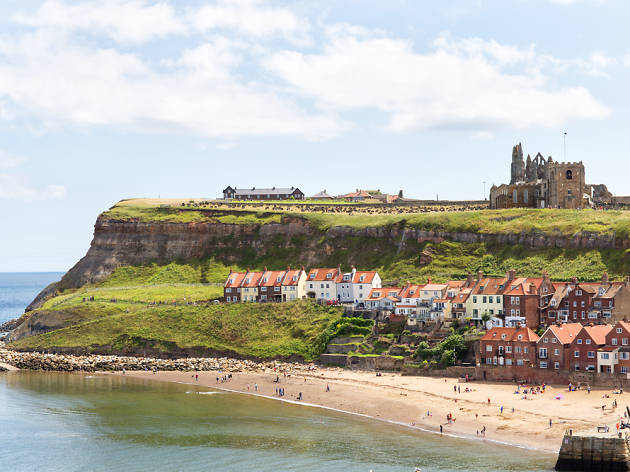 Photograph: Shutterstock
Stock up on smoked fish at Fortune's Kippers, a tiny, ramshackle smokehouse with charred black walls that has been trading since 1872. Visit Whitby Jet Heritage Centre to take home a chunk of dark Whitby jet, the local gemstone.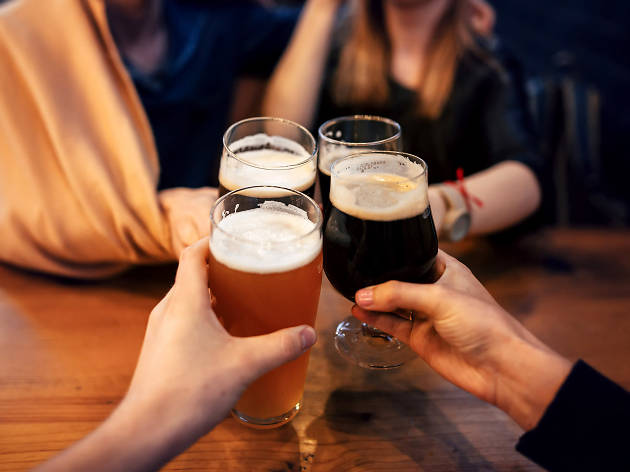 Photograph: Shutterstock
You'll find watering holes on every corner, ranging from the twee to the raucous, all with at least one punter dressed in vampire garb. Hit up the cosy Endeavour for sing-a-longs, or The Duke of York for harbour views. Sink a pint of Whitby Whaler right next to one of the tanks it was made in at Whitby Brewery Taproom.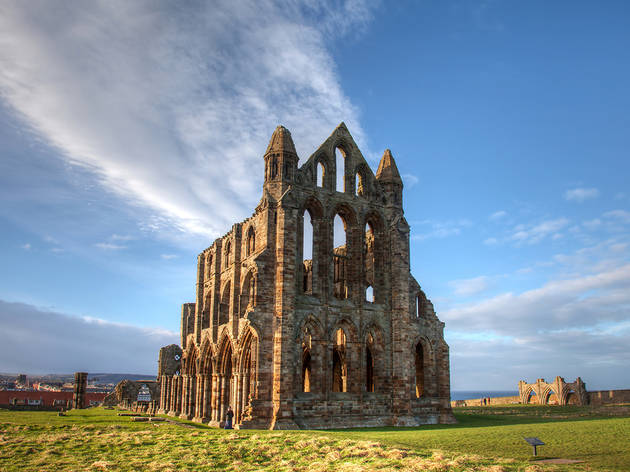 Photograph: Shutterstock
You can't miss the gorgeously spectral thirteenth-century ruin of Whitby Abbey looking down on the town from its clifftop spot. Bram Stoker was so taken by the gothic pile it inspired him to write 'Dracula'. Walk among the crumbled ruins, touch the old stones and watch fun re-enactments of his novel there.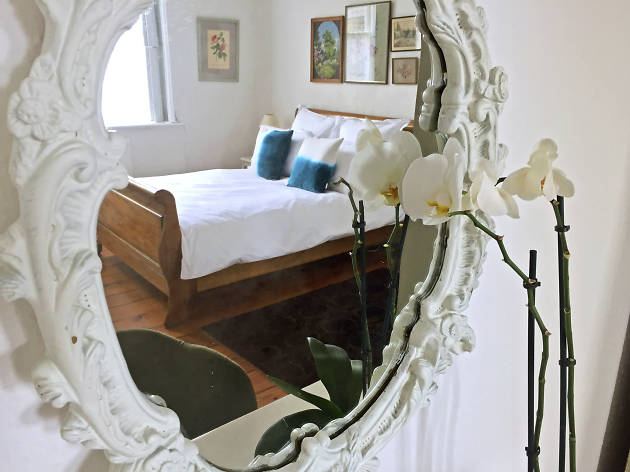 Photograph: Sawdays
If you stay the night, wake up here
Full of elegant furnishings and beautiful antiques, No 19 Hilda's Terrace is an exquisite spot to rest your head. Super-friendly owners Peter and Lucy have devoted the first floor of their Georgian townhouse to guests, where bright, white rooms are filled with shuttered windows, charmingly creaky floorboards and Shaker-style furniture. A breakfast of bread from local bakery Bothams, jams and cereals will be hidden in a mini-fridge in your room so you can enjoy it at your own pace in the morning, and in the next-door bathroom you'll find a freestanding bath for a sumptuous soak. From £75 a night.
More amazing things to do in Yorkshire?
Whether you want to tap into the local history, sit down for some top-notch grub or get out in the great outdoors