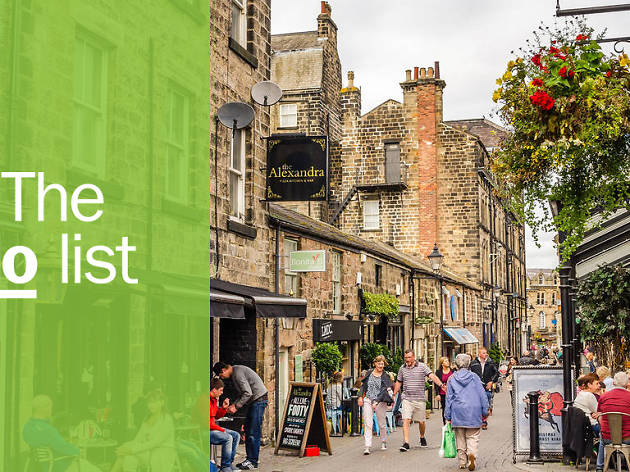 11 best things to do in Harrogate
From cream teas to Turkish baths, landscaped gardens and antique shops, these are the best things to do in Harrogate when lockdown lifts
March 2021: Seeing Harrogate quiet and shuttered for the last year has been devastating. Soon, however, it should be kicking back into life. Under the current lockdown easing road map, the reopening of this smart spa town looms tantalizingly on the horizon. From April 12, non-essential shops will be able to re-open and restaurants, bars and pubs will be able to serve food and drink outside, with indoor dining on the cards from May 17. If all goes to plan most restrictions will be lifted by June 21, meaning the city's bars and cultural venues will be open again by this date. Time to start planning your next day out.
Famous for its cream teas and Turkish baths, Harrogate is England's classic spa town with quaint streets, historic houses, landscaped gardens and so many fun things to do. In Harrogate, life is slow-paced and serene—you can see why famous crime writer Agatha Christie hunkered down here incognito in 1926 after her marriage broke down. Alongside the genteel prettiness and relaxing baths the town is full of great independent shops, glorious antique stores and top-class cosy pubs serving excellent beer, all surrounded by rolling green hills. Just 40 minutes from Leeds and York, or 2 hours and 45 minutes from London, follow in Christie's footsteps and explore this North Yorkshire haven.
Done something on this list and loved it? Share it with the hashtag #TimeOutDoList and tag @TimeOutEverywhere.
Find out more about how Time Out selects the very best things to do all over the world.
Best things to do in Harrogate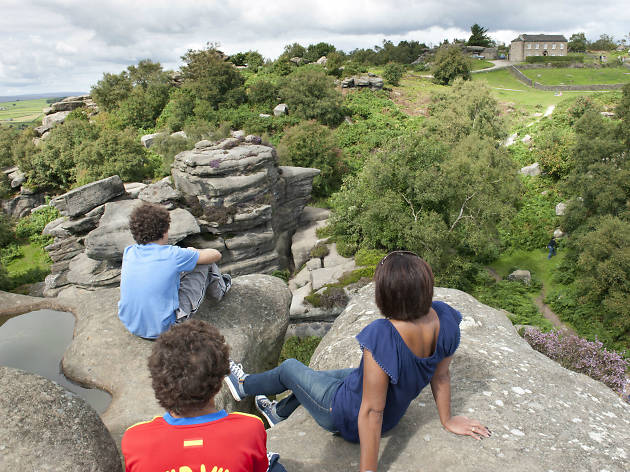 National Trust/Paul Harris
1. Stretch your legs at Brimham Rocks
What is it? A National Trust site of strange 30-foot high rock formations balancing on top of each other. The boulders have alluring names like The Sphinx, The Watchdog, The Camel, The Turtle and The Dancing Bear.

Why go? Formed 320 million years ago, the boulders will make you feel extremely young and also leave you gawping at the brilliance of nature.
Don't miss: There are plenty of walks to do, including a route from the village of Pateley Bridge which involves passing the oldest sweetshop in the world- as verified by the Guinness Book of World Records.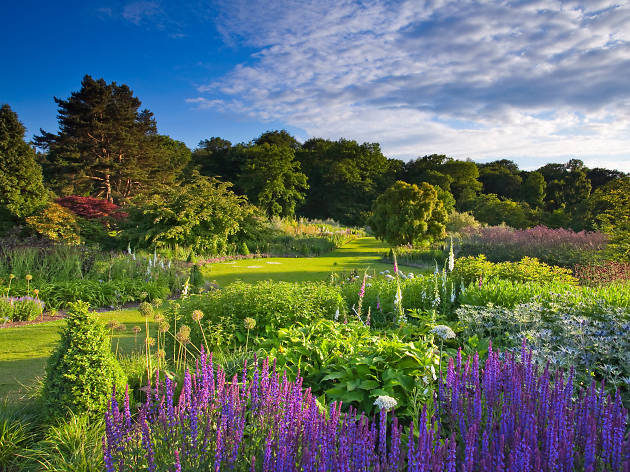 2. Get your green fix at RHS Garden Harlow Carr
What is it? A gorgeous 58-acre garden and woodland at the foot of the Yorkshire Dales.

Why go? If you're after tranquility - and some stellar photo opportunities - Harlow Carr's your place. It's full of incredible colourful plants and flowers from around the world – and it smells better than any perfume.
Don't miss: Have a good stroll and then stop off at the garden's smaller branch of Betty's tea room...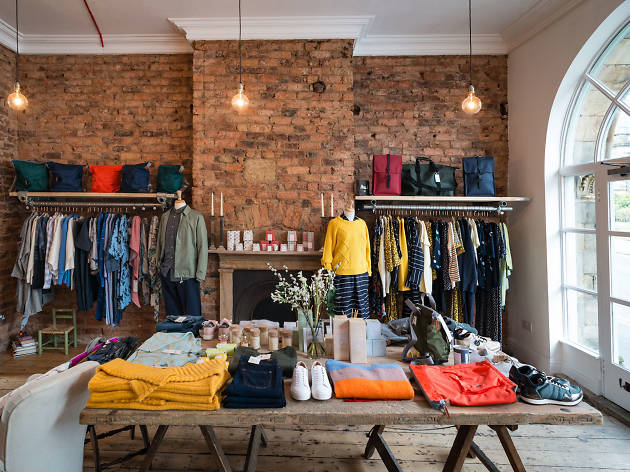 Bias
3. Stroll down Cold Bath Road
What is it? A long row of interesting independent shops, pubs and cafes in a bohemian, Notting Hill-style part of town.

Why go? It's a fun street to explore. One of Cold Bath Road's highlights is Bias, a boutique full of great British and Scandinavian labels, homeware and presents. Or, pick up exquisite vintage wear at Catherine Smith's Vintage Boutique. Refuel with a drink at The Last Post.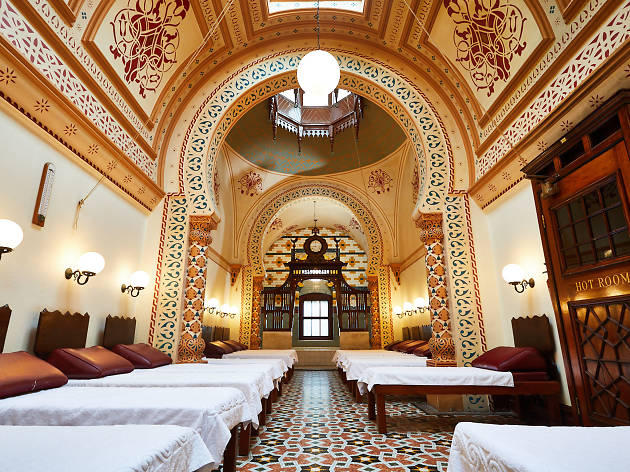 4. Get steamy at the Turkish Baths
What is it? A beautifully designed steam room, plunge pool and spa with Moorish mosaics and terrazzo floors.

Why go? The baths are what put Harrogate on the map in Victorian times and by the 19th century had made the town one of Europe's leading spas. Perhaps more importantly, though, it's the ideal place to get a massage and steam yourself into serenity…
Don't miss: Group sessions are the most affordable way to experience the steam, or if you want the luxe option you can combine your visit with various massage and facial packages.
5. Learn about the Dales' history at the Nidderdale Museum
What is it? A few miles out of town in picturesque market town Pateley Bridge you'll find this quaint community-run museum in an old work-house telling the story of the local people and history of the Yorkshire Dales.

Why go? Despite containing some fairly disturbing wax figures, this place is adorable, genuinely interesting and the volunteers who run it are lovely and passionate. Different rooms show how life used to be, including an old Cobblers shop, school room and Victorian Parlour, and lots of quirky, fun facts to tell your friends – all for a £2 entry fee.
Don't miss: Round the corner, you'll find King Street Workshops, a thriving group of artist studios where independent designer-makers make everything from glassware to jewellery.
6. Eat a Fat Rascal at Bettys
What is it? Bettys is a Yorkshire institution, an elegant, traditional café opened nearly a century ago by a Swiss confectioner. Don't be deterred by the huge queue to get in, it's worth the wait.

Why go? The best place for afternoon tea. Think silver cake stands, staff in period costume, tea galore and a view of the pretty Montpelier Gardens.
Don't miss: Make sure you have a Fat Rascal (a Yorkshire scone) to really feel like you're in Gods Own Country.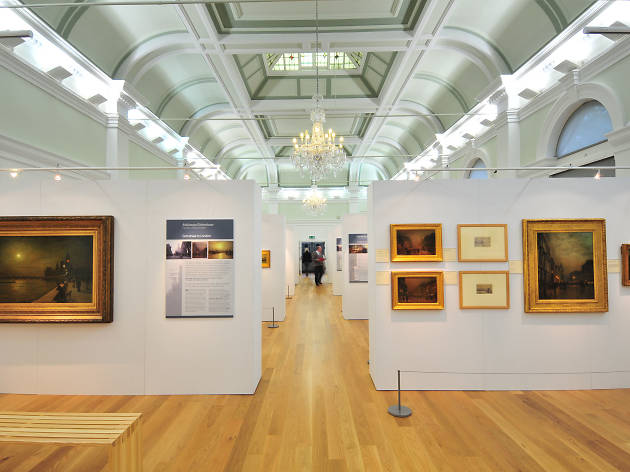 7. Get a dose of modern fine art at Mercer Art Gallery
What is it? A well-curated collection of 19th and 20th century art featuring artists William Powell Frith, John Atkinson Grimshaw, Sir Edward Burne-Jones, Dame Laura Knight and Alan Davie.

Why go? As well as getting a dose of modern fine art, there are intriguing temporary exhibitions. And visiting the Mercer is a chance to see inside a 200-year old Harrogate gem, built in 1805 as one of the town's first purpose built spa rooms.
8. Upgrade your Sunday lunch at The Fat Badger
What is it? A Victorian-style lofty-ceilinged pub with taxidermy and oil paintings galore.

Why go? For the hearty Sunday lunch which you can eat in a cosy wooden booth – or if it happens to be a warm Yorkshire day, there's a lovely green outside space.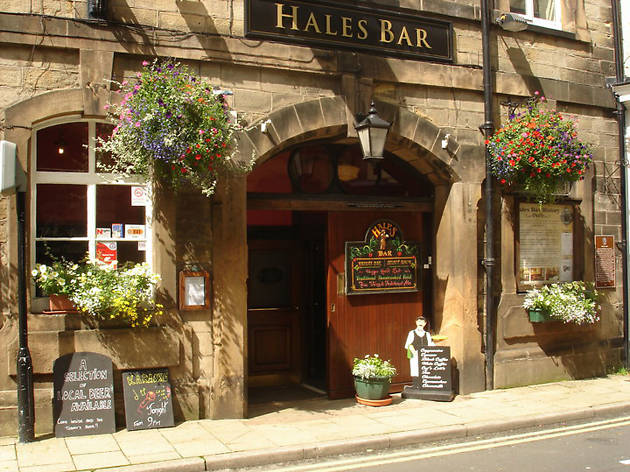 9. Nurse a pint at Hales Bar
What is it? The oldest pub in Harrogate, built around 1827 and known then as the Promenade Inn.
Why go? Want to forget the 21st century and feel like a Victorian? Hales bar feels genuinely historic, with gas lighting making for a cosy atmosphere. Turn off your phone and settle in for the night. The staff are chatty and warm, if you fancy an IRL conversation. They had those in the olden days too.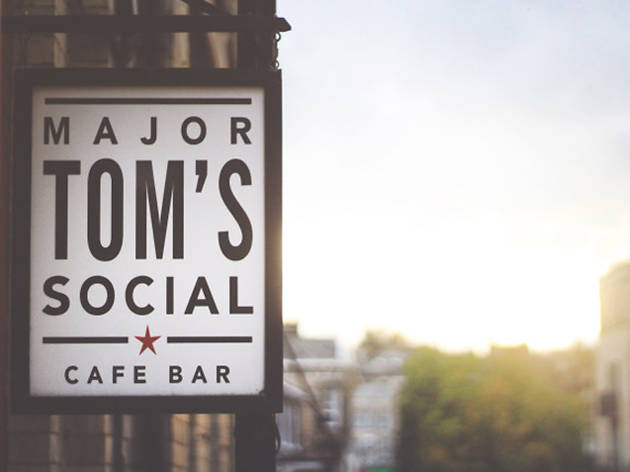 10. Sink a drink at Major Tom's Social
What is it? An independent café and bar tucked down a Harrogate street selling craft beer, real ale and stone-baked pizza.

Why go? There's a youth club feeling to this place – it smacks of a time before responsibility, when you could hang out all day in the summer holidays, 'Friends'-style. There are board games, newspapers and comfy sofas and delicious pizza and beer.
Don't miss: Look out for the odd gig and record fair here, too.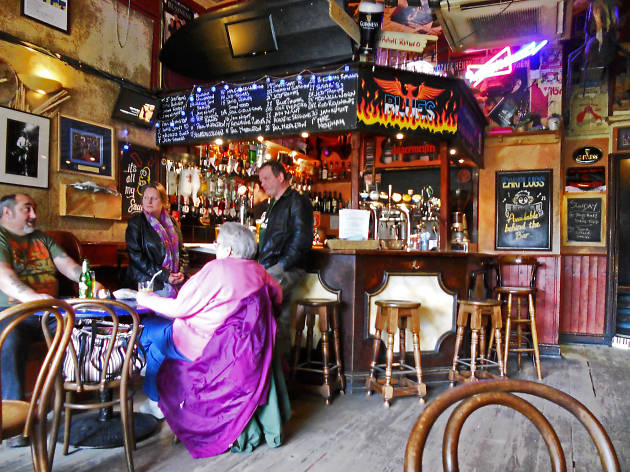 duncanh1/Flickr
11. Stay up dancing at Blues Café Bar
What is it? A friendly, buzzy café with quality live music every night.

Why go? By day it's a top-class café for lunch and tea and by night it's an intimate speakeasy-style spot with good jazz and blues bands playing seven nights a week. Locals love it, and fill it up most evenings.