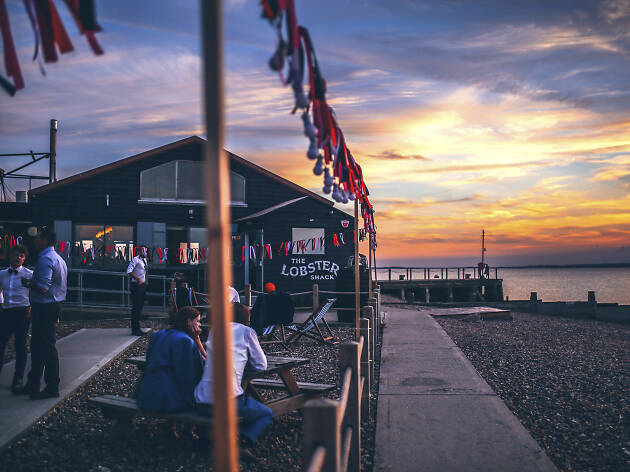 13 totally brilliant things to do in Whitstable
Looking for the best things to do in Whitstable? Find super-fresh shellfish, art haunts and one-of-a-kind shops in our ultimate day-trip guide
Margate, Deal, Whitstable... The Kent coast is dotted with picture-perfect towns. Pretty Whitstable, with its fresh seafood and annual oyster festival, has long attracted stressed-out city-dwellers in desperate need of a little fresh air and is the perfect place for a post-lockdown break. Whether you want to wander past its pastel-painted shopfronts or take a dip off its sheltered beach, this town is ideal for day-trippers. There's also a thriving arts scene and a genuine community spirit you'll detect as soon as you arrive. Here are the best things to do in Whitstable right now.
RECOMMENDED: Full guide to the best places to visit in the UK
A perfect day in Whitstable: the best things to do
Scandi-cool café Blueprint on Oxford Street is part espresso bar and part bookshop, with a focus on provenance: the beans are from small-batch roastery Ozone and the milk comes from
pampered Kentish cows. Get your coffee to go – in a 100 percent biodegradable cup, of course.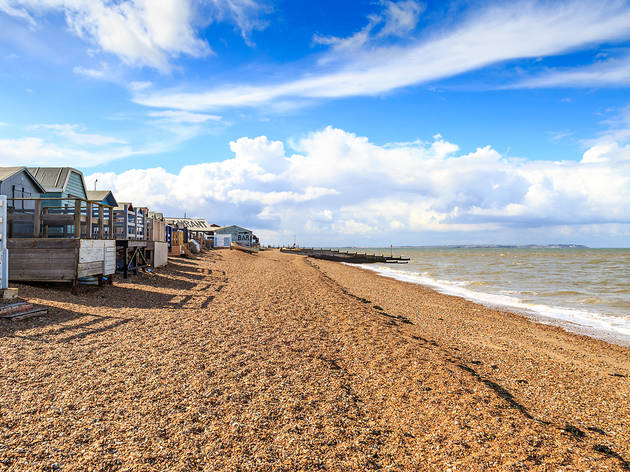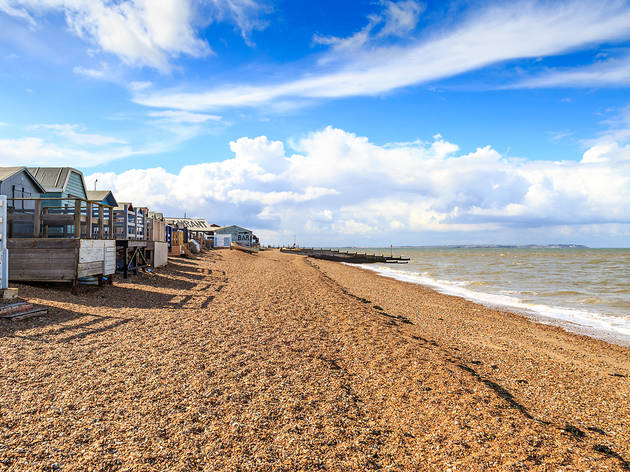 Photograph: Shutterstock
Whitstable's beach might be a pebble affair, but pack some flip flops and you can easily get to the water's edge and brave the chill for a bracing dip. Check tide times – when the water's out, it's not always possible to enjoy more than a paddle.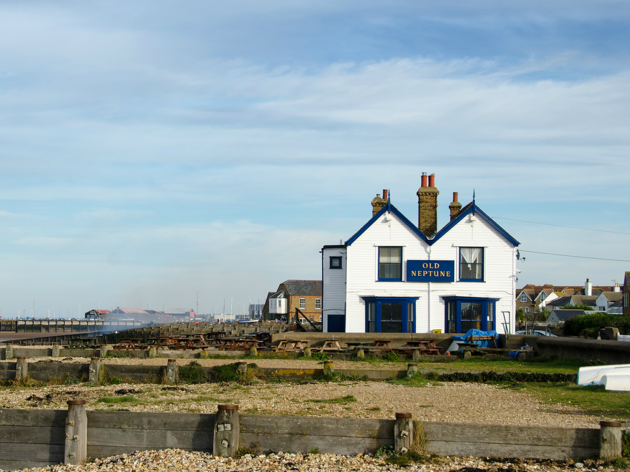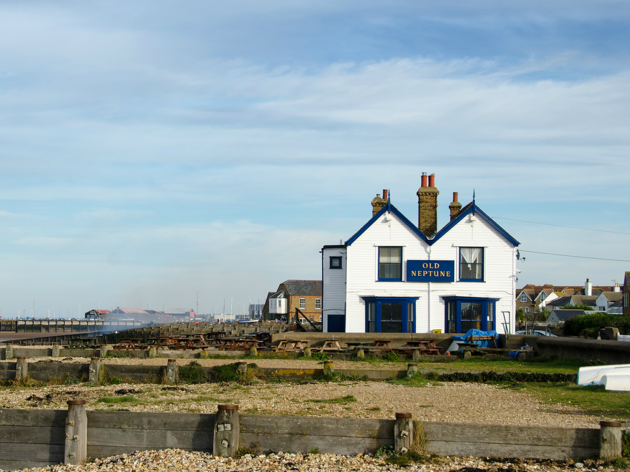 Paul J Martin/Shutterstock
If it's sunny out, it's hard to beat rolling your trousers up and picking your way down Whitstable's delightful beach to the breakers. But if you'd rather not get your feet wet, head to The Old Neptune pub (The Neppy to its friends) – it's right by the water's edge.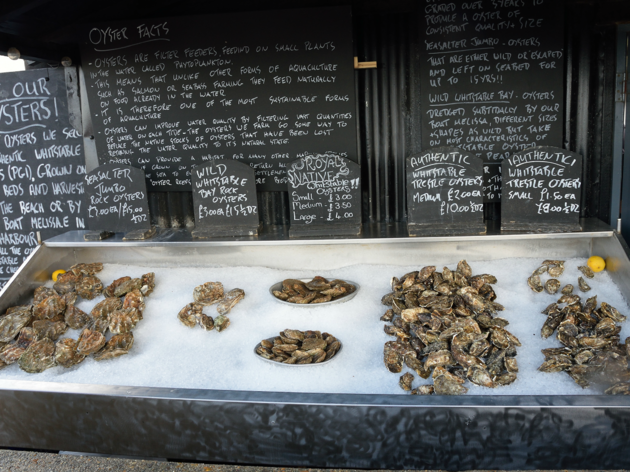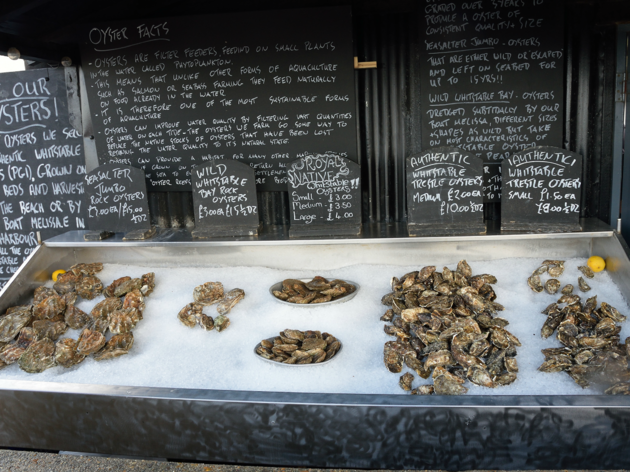 Paul Wishart/Shutterstock
You might have to book months ahead, but it's worth the faff to bag a table at The Sportsman, just down the road. It jokingly calls itself a 'grotty run-down pub', but it's a place of foodie pilgrimage. Think home-churned butter, local wines and fish caught that morning. Left it too late? Beachfront shack The Forge has local beer and the freshest fish and chips – perfect.
Independent record store Gatefield Sounds specialises in freshly pressed vinyl, while Rock Bottom Records is a crate-digger's dream full of pre-loved bargains. Clothes-wise, tiny Ruskin on Harbour Street is a kind of Arket-on-Sea. If you've had your fill of records and garms, then head to the excellent Oxford Street Books. There are thousands of tomes to choose from here, whether you're after modern fiction, art books or collectables.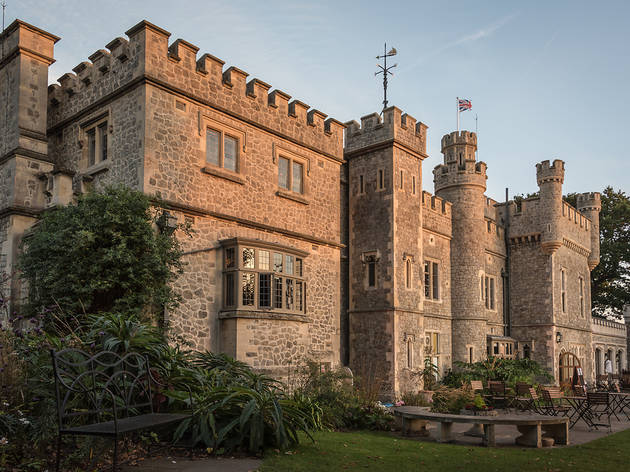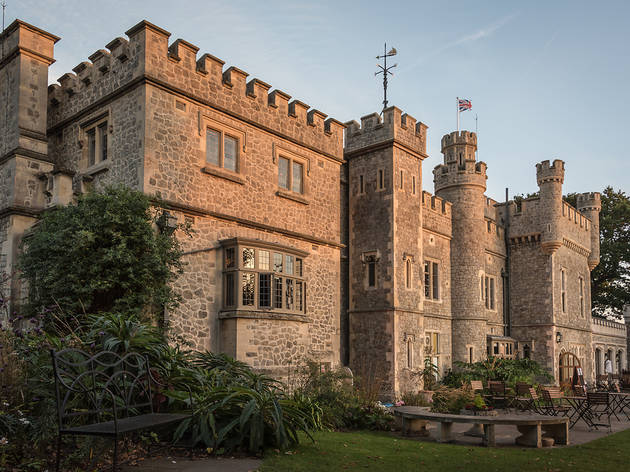 Photograph: Shutterstock
Once known as Tankerton Towers, Whitstable Castle is really a vast home built for the Pearson family in the 1790s. Today you can take afternoon tea or simply wander around its well-kept gardens and manicured lawns. A quintessentially English experience.
Explore Whitstable's arty side with a wander round its galleries. The Fishslab Gallery (it used to be a fishmonger) supports emerging makers. Visit Chappell Contemporary for limited-edition prints that you can buy on interest-free credit through the Own Art scheme.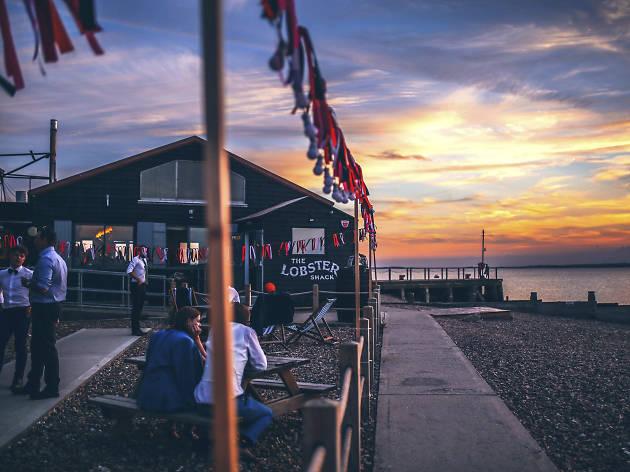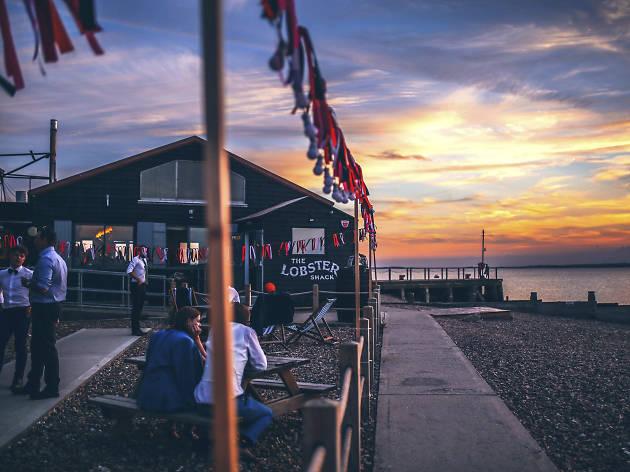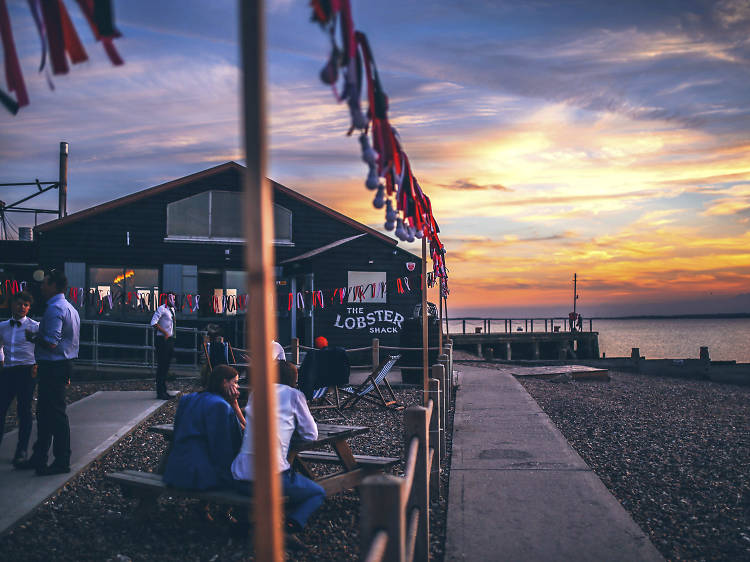 When there's an R in the month, it's native oyster season (rock oysters are available all year). As well as doing a nice line in the crustacean it's named after, The Lobster Shack serves stunning Whitstable ones. In fact, back in the eighteenth century it was an oyster-grading house. Shucks!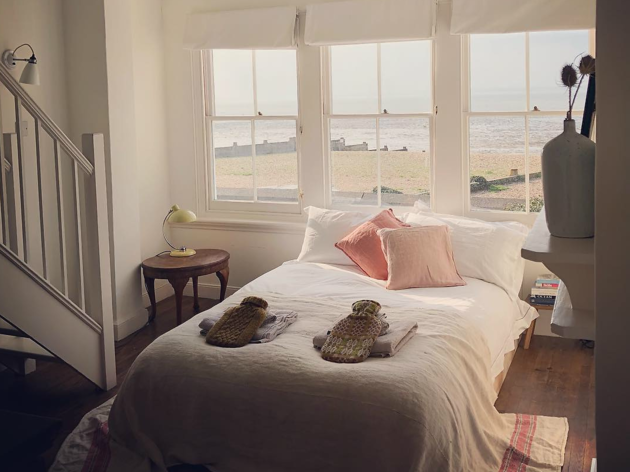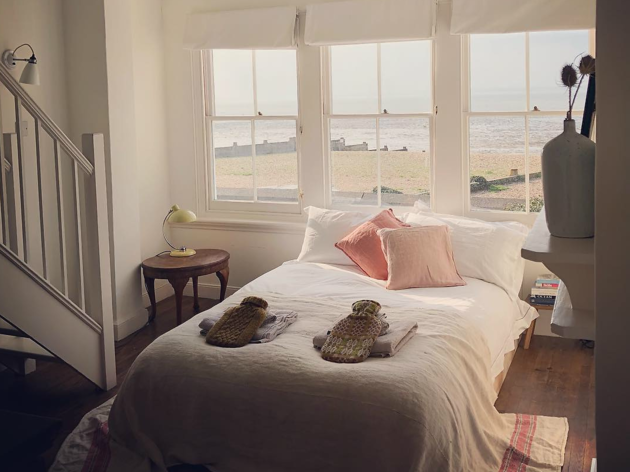 And if you stay the night...
To really fill your London lungs with fresh sea air, you'll want to snooze right on the seashore. Tides Cottage is a bright coastal cottage that looks out on to the shingle and surf, with beach access from the front door. The tiny terrace is full of rustic antiques. Inside there's a traditional stove and no telly. This is an ace base to explore Whitstable from – The Old Neptune pub is just a short walk away along the beach – but it would be equally lovely to stay put and sip tea in bed while watching the waves or, from the little front garden, see the sun slowly set. Ellie Walker-Arnott
From £160 a night.
Want to explore more of England?
It's dotted with natural marvels, lush National Parks and rural vistas that are begging to be front and centre on a postcard.
Best selling Time Out Offers