12 fun things to do in Winnipeg
Did you know that one of four people carry a coin minted here? This and more on our guide to things to do in Winnipeg.
Winnipeg may be one of Canada's smaller capital cities but it punches above its weight with its culturally diverse neighbourhoods, booming arts scene and bevy of boundary-pushing restaurants.
The city's location at the confluence of the Red and Assiniboine rivers made it an important settlement for early indigenous populations and, later, a centre for European fur trading and a key stopover point for the country's first transcontinental railway. The Peg's rich heritage can be felt in its well-preserved historic neighbourhoods and in the varied mix of people that call it home.
The city's eclectic cultural makeup is also at the heart of its exciting restaurant scene, which sees many chefs reviving the local culinary traditions of the past and others incorporating influences from across the globe. The opening of the high-profile Canadian Museum for Human Rights has helped shine the spotlight on the city's arts and culture scene, which has long been worthy of greater attention.
Now is the time to visit Winnipeg, before the rest of the world discovers just how much this city has going for it. Here are the very best things to do while you're in town.
Done something on this list and loved it? Share it with the hashtag #TimeOutDoList and tag @TimeOutEverywhere.
Find out more about how Time Out selects the very best things to do all over the world.
Best things to do in Winnipeg
1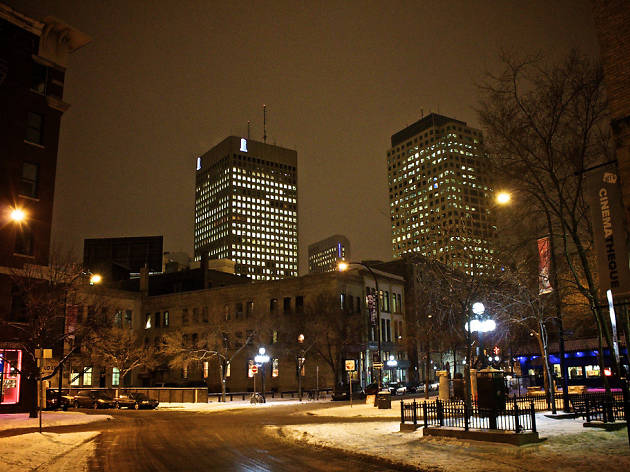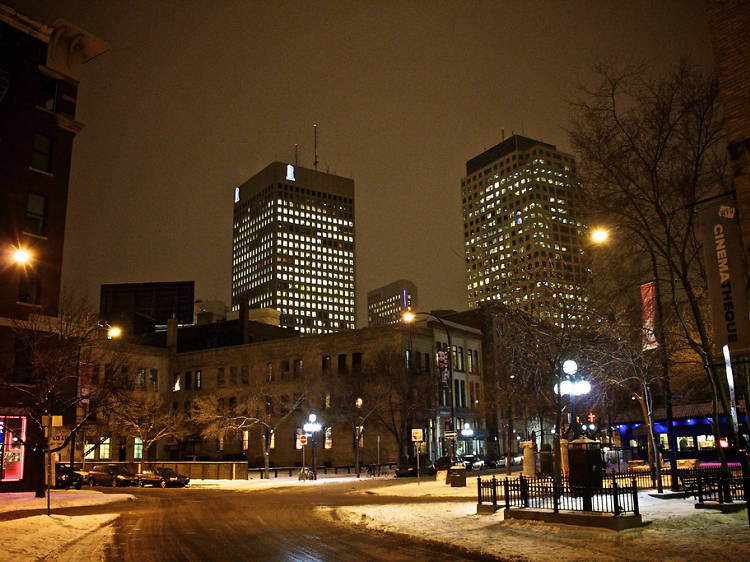 Photograph: Courtesy CC/Flickr/AJ Batac
What is it: A recognized national historic site, the Exchange District is one of the most well-preserved early 20th-century neighbourhoods on the continent. The 20-block area also happens to be one of the city's hippest districts, home to trendy restaurants, galleries, boutiques and other creative spaces.
Why go: Come here to admire over 150 heritage buildings, including lovely examples of terra-cotta and cut-stone architecture. You'll also find some of the city's best restaurants, as well as enough browse-worthy shops to make for a rewarding afternoon.
2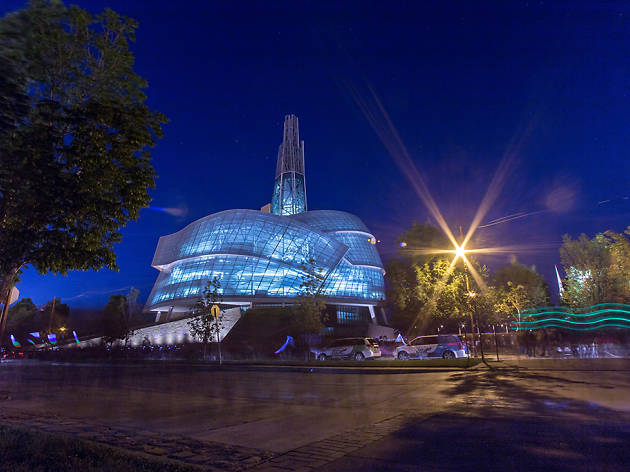 Photograph: Courtesy CC/Flickr/AJ Batac
Canadian Museum of Human Rights
What is it: This museum delves into the topic of human rights in Canada and across the globe through innovative exhibits, sensitively tackling the atrocities of the past while aiming to inspire future social change.
Why go: It's the first national museum found outside the Canadian capital of Ottawa and the only one dedicated to human rights awareness in the world. A striking contemporary design that weaves human rights symbolism with nods to the Canadian landscape, along with impressive interactive and multimedia displays, make this a cultural landmark.
3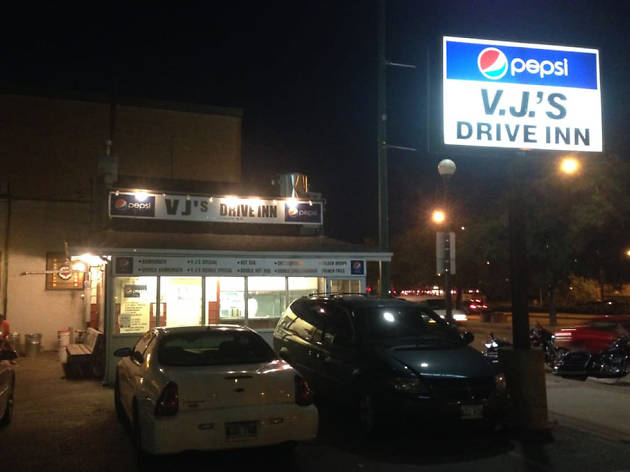 Photograph: Courtesy Yelp/Gordon e.
What is it: VJ's is an iconic local burger joint that dates back to 1958 and is best known for the VJ special, an indulgent burger smothered in chili sauce.
Why go: This no-frills spot is widely agreed to serve the best burger in the city. You haven't really experienced Winnipeg until you've lined up for one of VJ's burgers. There's no indoor seating or table service, so order a delicacy from the walk-up window, find a spot at one of the patio tables outside and try in vain not to make a mess.
4
Photograph: Courtesy Yelp/Michelle V.
What is it: McNally Robinson is Canada's largest independent bookseller. The two Winnipeg locations focus on local and indigenous writers, attempting to work with authors and publishers to promote Canadian content.
Why go: At a time when brick-and-mortar bookstores are becoming increasingly rare, McNally Robinson offers the simple joy of allowing you to search for your next favourite book in person, as well as a chance to discover the world of Canadian literature.
5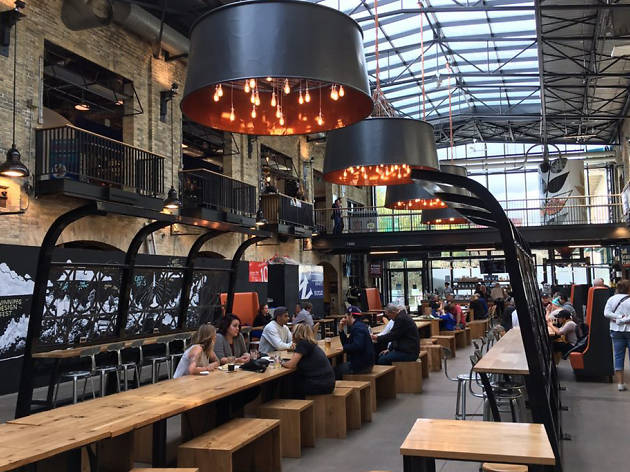 Photograph: Courtesy Yelp/Jon C.
What is it: The Forks Market is a long-standing food and goods market, set in a pair of revamped early 20th-century rail stables. The ground floor is chock-full of food stalls, while the upper level features handmade products.
Why go: The market is an excellent introduction to Winnipeg's food scene, home to notable spots like Passero, a restaurant from famed local chef Scott Bagshaw. Grab a meal downstairs and head upstairs to look at artwork and handcrafted objects while you digest.
6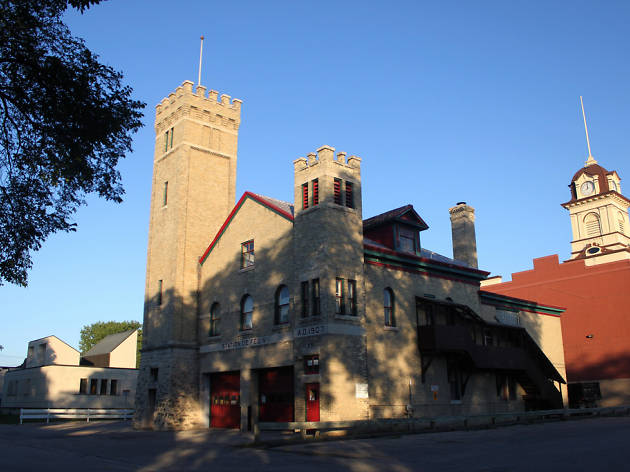 Photograph: Courtesy CC/Flickr/It_paris
What is it: Located on the east side of the Red River, St. Boniface is Winnipeg's French district and home to one of the largest francophone communities west of Quebec.
Why go: The neighbourhood offers an absorbing perspective on Winnipeg's French heritage. It encompasses must-see attractions like the St. Boniface Museum, which is set in the city's oldest building, and the beautiful stone ruins of St. Boniface Cathedral. There are over 35 designated historic sites to see here, plus charming boutiques and cafes to explore.
7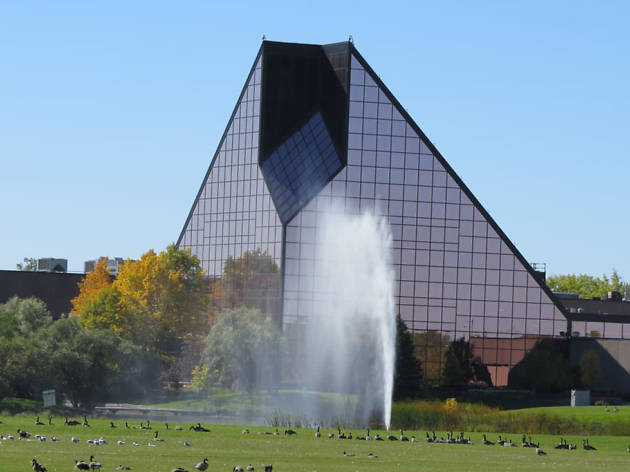 Photograph: Courtesy Yelp/Richard F.
What is it: This 14,864-square-meter production facility and museum produces every Canadian coin in circulation, along with currency used in dozens of other countries around the world.
Why go: Coin production might not seem sexy initially, but the mint's high-tech facilities are impressive, with its 50-ton presses churning out over 1,000 coins per second. Plus, it's cool to consider that one in four people in the world are said to carry a coin minted in Winnipeg at any given time.
8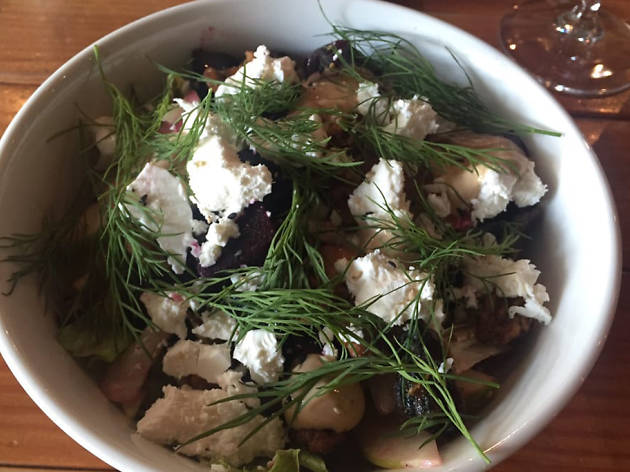 Photograph: Courtesy Yelp/Tiffany H.
What is it: This eclectic restaurant helmed by chef Mandel Hitzer is regularly ranked among the city's best. If you visit in the winter, try to snag a table at his acclaimed pop up series RAW:almond, which brings together chefs from around the world for a dining experience on the frozen Red and Assiniboine rivers.
Why go: Chef Hitzer is creating some of the city's most incredible cuisine and a meal at either of his "almond" iterations will give you a literal taste of Winnipeg's thriving culinary scene.
9
Photograph: Courtesy CC/Flickr/Erik Araujo
What is it: Dating back to 1904, this 4.5 square-kilometre park is Winnipeg's green heart and a popular community gathering place.
Why go: The park offers outdoor activities year-round, from walking and biking in the summer to cross-country skiing and skating in the winter. It's also home to the Assiniboine Park Zoo and its Sea Ice Passage, which features fascinating underwater views of swimming polar bears and seals. The city's highly-anticipated biodome, Canada's Diversity Gardens, is set to open here in the summer of 2020.
10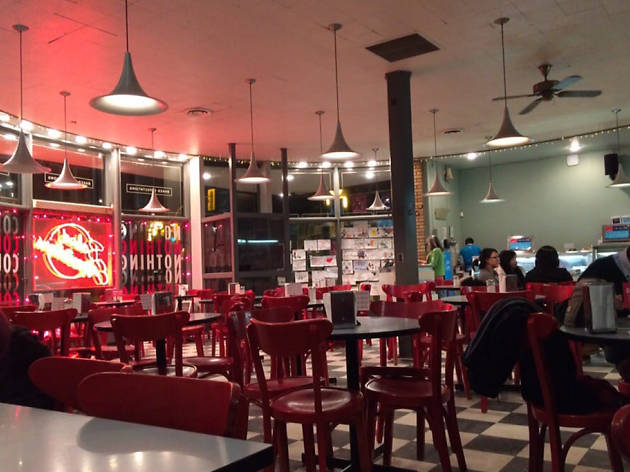 Photograph: Courtesy Yelp/Katherine L.
What is it: This retro dinner and dessert parlour has been ensuring Winnipeggers get their sweet fix for over 30 years. A popular spot for celebrating birthdays, anniversaries and other special occasions, many locals have a soft spot for this Osborne Village institution.
Why go: Baked Expectations does light, cafe-style savoury meals, but most come for the decadent tortes, cakes and pies. Order the shmoo, angel food cake loaded with pecans, whipped cream and caramel sauce, a fan favourite that's been on the menu since the cafe first opened.
11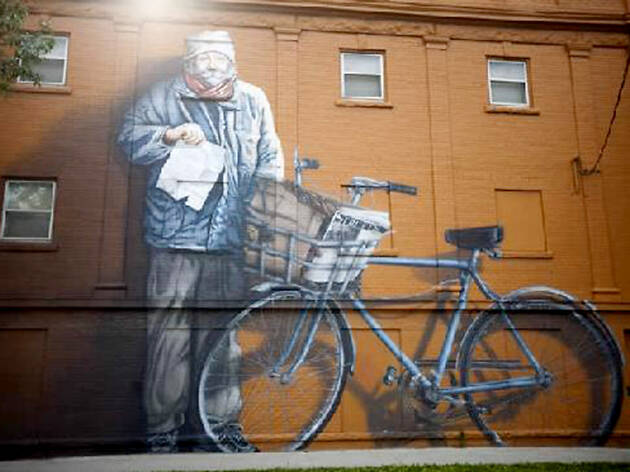 Photograph: Courtesy Tripadvisor/West End Biz
What is it: Winnipeg's West End is home to more than 90 works of outdoor art inspired by the city's culture and history. West End BIZ offers seasonal guided tours of the neighbourhood. You can also opt to consult the mural map on their site to explore West End independently.
Why go: With subjects ranging from beloved neighbourhood figure Walter Zielke Ruesch to the 100th anniversary of Manitoba women achieving the right to vote, the murals provide insight into the stories of the neighbourhood and province as a whole.
12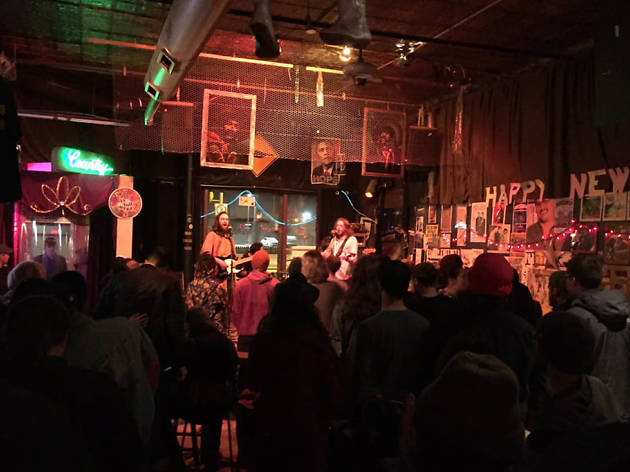 Photograph: Courtesy Yelp/Kelly W.
Times Changed High & Lonesome Club
What is it: Billing itself as a honky tonk, this hole-in-the-wall bar is one of the city's most well-loved live music venues, hosting an eclectic line-up of country, rock, blues and root performers.
Why go: You're always guaranteed a good time at this quirky spot. Its 85-seat interior is cozy and fun, decked out with hodgepodge objects ranging from old posters to bathrobes. It draws a lively crowd and some of the city's top musical talent.
Hungry for the best restaurants in Winnipeg?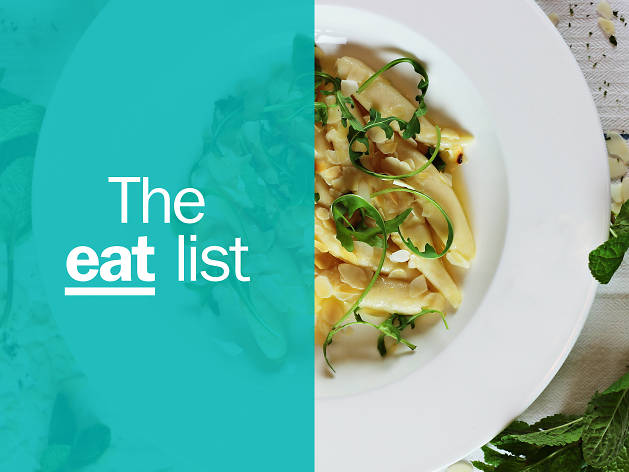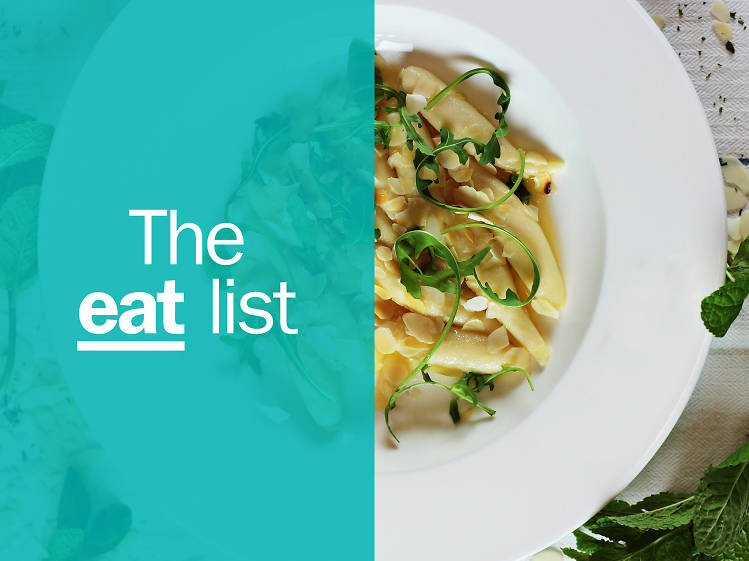 It's unlikely Winnipeg tops your list of Canada's most exciting culinary destinations, but the truth is that the food scene in Manitoba's capital might just be one of the Great White North's best-kept secrets, making dining at each one of the best restaurants in Winnipeg a very necessary thing to do while in town.