Romantic works of art to see on Valentine's Day
Take a Valentine-themed tour through London's museums
Fall head-over-heels in love with London's most heartmelting art by following our guide to Valentine-worthy works and pulse-quickening paintings, but beware the low scorers on our love-o-meter.
The Swing
The Swing – Jean-Honoré Fragonard, 1767 – Wallace Collection
The premise for this racily romantic rococo confection began like a particularly bad, blue joke: the lady on the swing with the frilly bloomers being pushed from behind by the bishop in the bushes. The painter eventually omitted the religious slight but positioned the Georgian gentleman who commissioned the picture in an even more compromising position, staring up at the stockinged legs of his young mistress.
Romance rating: ♥ ♥ ♥ ♥ ♥
View 'The Swing' at the Wallace Collection.
---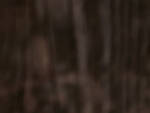 Find things to do on Valentine's Day in London
Top art features