Alternative romantic things to do in London
Dodge the cheesy clichés and plan an original date in London with these mush-free romantic things to do in the city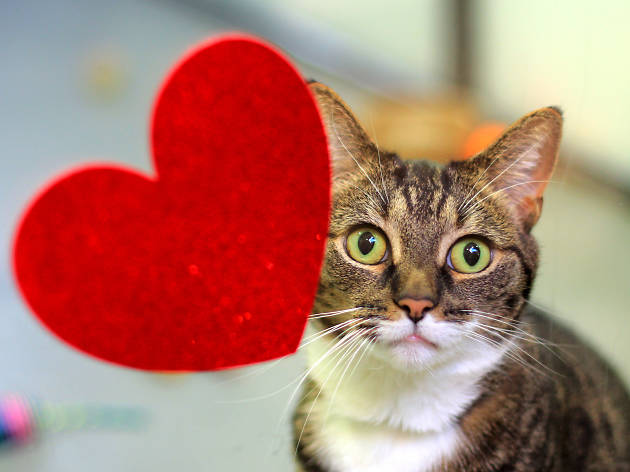 Want to do something special without buying into all the flowers and other mind-meltingly mushy nonsense this February 14? There are loads of loved-up spots in the city, as well as unusual events and alternative date options. Skip the chocolates and teddies and treat your beloved to something different, with our guide to non-naff romantic things to do in London.
RECOMMENDED: Your guide to Valentine's Day in London
Non-naff romantic things to do in London
Or try some romantic movies with a twist
Sick of cheesy, soppy romcoms? Try one of these romantic movies with a difference.
Read more
Sponsored listing
Mandira
Mandira – a cute, clean spot on the far eastern end of Covent Garden's Long Acre – bills itself as 'London's first fresh yoghurt bar'. It's a slightly bizarre concept, but not a bad one, and most of the menu is indeed based around tubs of yoghurt, embellished with either sweet or savoury toppings. Being lunchtime, I ditched the fruit, nuts, honey and herbs of the sweets and plumped straight for the savoury. A bowl topped with hummus and za'atar was over salty, and the texture – smooth yoghurt + slightly grainy chickpeas and a sprinkling of sumac – was odd, though by no means awful. Far better was a bowl strewn with good-quality smoked salmon, dill and excellent olive oil (an amazing bagel filling without the bread, basically); and then one topped with smokey aubergine purée, sharp cherry toms and nicely punchy chilli pepper. The only problem was that none of this felt like a meal, per se: even with (or perhaps because of) a bag of tangy, oily bread chips, it all screamed 'upmarket dinner party dips' rather than lunch. Lucky, then, that Mandira also does an ace line in simit bagels: skinny, chewy Turkish breads best filled with mild kasseri goat's cheese and Turkish-style cured beef (one of the best sandwiches I've had in eons and a steal at a fiver). Get one of those and demote those yoghurt bowls to dipping duty and you'll be pleased as punch.
Venue says: "Calling all coffee lovers; 99p for any coffee all of this week to celebrate UK Coffee Week. Enjoy it while it lasts! 😍☕️🎉"