Valentine's Day in London
The best dining suggestions, romantic activities and gift ideas to make Valentine's Day in London extra special in 2022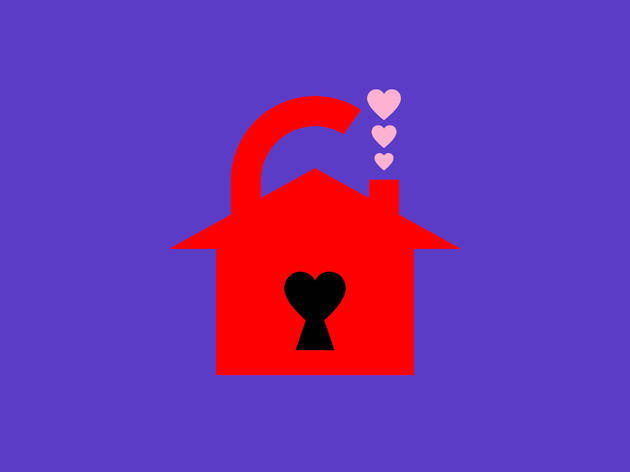 Us London lot are a cynical bunch. Normally the mere mention of St. Valentine is enough to make your average Londoner's eyes roll back so violently into their head that it causes some sort of permanent strain to their optic nerve.
But 2022 is a little different. Because when we think back to this time last year, when even the most hopeless romantic was left with precious few options besides a heart-shaped takeaway pizza and a letterbox bouquet, we're inclined to count our blessings and rejoice in the fact that we get to enjoy a proper, lockdown-free love day. This year, the rose-tinted glasses are on and the we're determined to make the absolute most of Monday February 14 2022.
We're talking slap-up dinners for two, power ballad nights, a host of classic rom-com screenings and novelty heart-shaped versions of all our most hyped dishes. Prefer a night in? There are plenty of properly special meal kits and tasteful florists that offer same-day delivery right to your front door.
Or if you're single this February, there's always an eccentrically themed speed-dating night, an ironic drag show called something like 'Auntie Val's Anti-Valentine's Day', or a fun-filled galentine's party to go to instead. After a couple of glasses of red and a boogie with all your best single ladies, you're guaranteed to be feeling just as warm and fuzzy as all those loved-up couples out there.
Regardless of your set-up, London is the place to be for a Valentine's Day that isn't riddled with underwhelming set menus and saccharine clichés. And if you want to avoid the whole thing altogether, you can find plenty of activities that are 100 percent free of cupid-shaped confetti in our guide to the best things to do in London this February.
Celebrate Valentine's Day in London