Holborn bars and pubs
Find the best bars and pubs in Holborn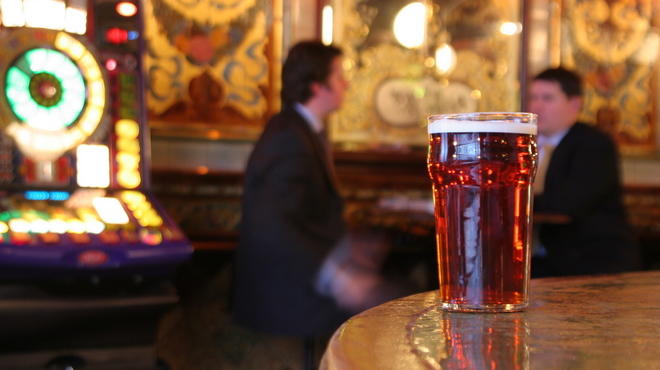 Alys Tomlinson / Time Out

If you fancy a pint after work or simply want a drink in central London, Holborn is a superb place to go. Try the Princess Louise to get a sense of what it was like to drink in Victorian times. If you'd rather be surrounded by pearls when you have a drink, head to Pearl Bar. Read on to find even more great places to have a drink.

Think we've missed a great drinking spot in Holborn? Let us know in the comment box below.
Rated as: 3/5
Price band: 2/4
Styling itself on stateside 'boutique' bowling alleys, this retro-themed venue is the more upmarket of Bloomsbury's two bowling dens (see also Bloomsbury Bowling Lanes).
Victoria House, Bloomsbury Place, WC1B 4DA
More info
This diminutive Polish hideaway stocks some 50 different vodkas, categorised according to descriptions such as 'clean and clear', 'dry and interesting' and 'nice and sweet'.
With half-a-dozen ornately carved, sumptuously tiled bar areas under one high, stucco ceiling, the Princess Louise is a classic example of the Victorian public house.
See more Holborn bars
---
View map of Holborn