The Tim Vine joke vault
We pick our favourite jokes and one-liners by the punniest comedian in the land
By Ben Williams Thu Oct 10 2013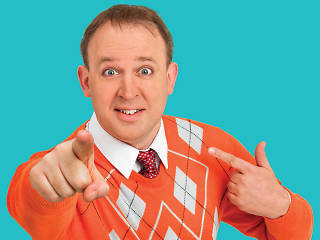 We can't resist a good bit of wordplay here at Time Out. Just look at the TO blog – it's full of pun-ridden headlines!
The absolute master of the quick-fire one-liner is Tim Vine. He's the punmeister general, firing out gag after gag at such a rapid pace it's difficult to keep up.
So, to celebrate the release of his new book, 'The Tim Vine Bumper Book of Silliness: Daft Jokes, Crazy Pictures, Utter Nonsense' (published by Orion Books, priced £12.99), we've picked 51 of our favourite Tim Vine jokes, selected from his previous stand-up shows and bumper book of puns, 'The Biggest Ever Tim Vine Joke Book'.
Now, groans at the ready…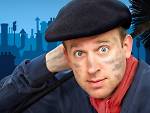 Tim Vine – the punmeister general – might have outdone himself with his latest show title. 'Tim Timinee Tim Timinee Tim Tim To You' made us laugh, and if it makes you laugh too you'll love his rapid-fire one-liners and wilfully silly songs. Vine is the undisputed king of the one-liner, and he'll be armed with another billion of them all for your delight and delictation.
See all Tim Vine tour dates
---
---