The best film events in London this week
One-off screenings, festivals, seasons, double-bills and more. Each week we bring you the very best of London's alternative film events
Every week, we round up the best film events happening outside London's multiplexes, from major international film festivals to classic seasons at the BFI, from double bills and all-nighters to one-off screenings and in person Q&As with stars, filmmakers or experts. London also has a thriving DIY film club scene in pubs, restaurants, galleries and pop-up venues, and in the summer months you'll find a wealth of outdoor screenings in parks and gardens across the city.
1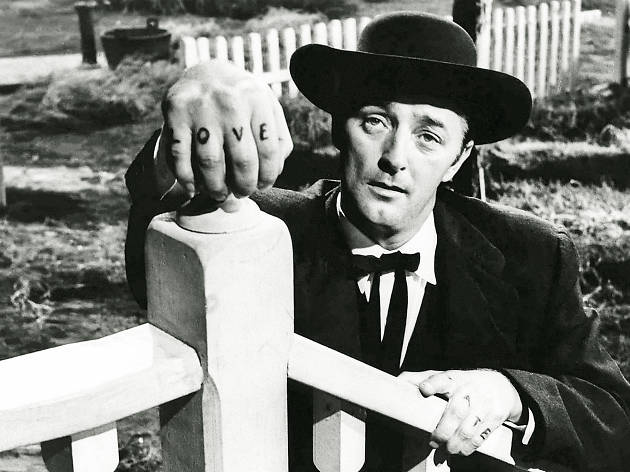 Jim Jarmusch presents: 'The Night of the Hunter'
Legendary indie filmmaker Jarmusch – who has two films in UK cinemas at the moment, 'Paterson' and 'Gimme Shelter' – has taken time out of his busy schedule to program a short season for Picturehouse. And it's a predictably perfect lineup, from Hollywood classics ('The Navigator', 'In a Lonely Place') to outsider oddities ('Performance', 'Evil Dead 2'). First up it's the most perfect grim fairytale ever seen on screen. Robert Mitchum is the heart of absolute darkness as Reverend Powell, a preacher and killer of women whose lust for gold leads him to little Pearl Harper and her brother John, who are guardians of their jailed dad's stolen loot.
Picturehouse Central, 20-24 Shaftesbury Ave, W1D 7DH.
Tue Dec 6, 7pm. £8, £5 concs.
2
Soul Jazz Records presents 'Black Caesar'
Record label Soul Jazz continue their season of classic Blaxploitation with this magnificent example of the genre. James Brown belts out 'Ain't It Cool to Be a Boss' as street hustler Fred Williamson decides to take over Harlem's crime from the whites, ostensibly to give the blacks a better deal. In doing so, he ends up a servant, aping all that he has intended to destroy, and losing his girl into the bargain. The finest scene is a chase with the wounded Williamson riding a taxi through snarled-up streets, his pursuers following on foot.
Regent Street Cinema, 309 Regent St, W1B 2UW.
Wed Dec 7, 7.30pm. £12, £11 concs.
3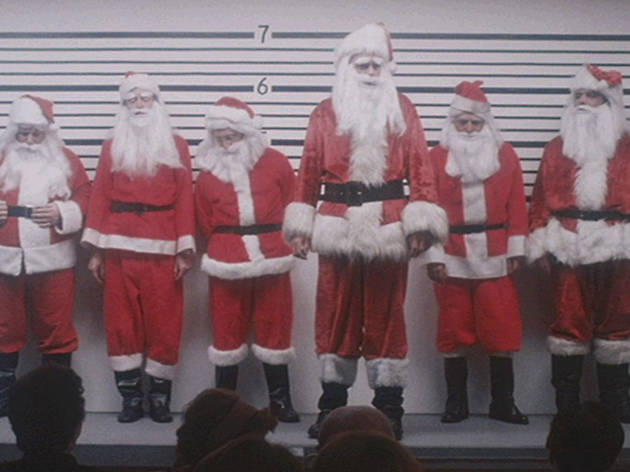 Arrow Video Club: 'Christmas Evil'
Sod sentiment, sweetness and Santa Claus, this is our kind of Christmas movie. Lewis Jackson's sole outing as writer-director – also known as 'You Better Watch Out' – looks on the surface like a festive slasher in the 'Black Christmas' mould. But this genuine oddity, named by John Waters as 'the best seasonal film of all time', is a much more compelling and subversive beast. Yes, it's about a guy in a Santa suit who kills people, but the complex reasons behind his violent spree, and the level of sympathy Jackson and his star Brandon Maggart engender for their hapless anti-hero, mark the film out as something weirdly special.
Prince Charles Cinema, 7 Leicester Place, WC2H 7BP.
Fri Dec 9, 11.30pm. £11.
4
Black Star: 'Hollywood Shuffle'
Another absolute cracker from the BFI's tribute to black actors, this one's rarely screened (and is only showing now in the Saturday afternoon slot). Bobby (played by director Robert Townsend) is a struggling black actor. The few roles he's offered reek of artifice: punks, pimps, sassy soul brothers and Eddie Murphy clones. As Bobby escapes into daydreams, we're treated to visions of a Black Acting School (learn how to play a butler), a truly noir film noir (Sam Ace in 'Death of a Breakdancer'), and best of all, a black take on a Barry Norman-type movie round-up.
BFI Southbank, Belvedere Rd, SE1 8XT.
Sat Dec 10, 4pm. £8.35–£11.75.
5
'The Muppet Christmas Carol'
Another of our very favourite festive film treats, acted to the parsimonious hilt by the human Scrooge (Michael Caine), and framed by author-narrator Charles Dickens (the Great Gonzo) addressing his rodent audience (Rizzo the Rat). How Caine kept a straight face playing opposite a hectic gaggle of frogs, bears, pigs and whatever Gonzo is, is anyone's guess. But the result is fabulous, a riot of songs, jokes and general silliness that, amazingly, still manages to respect Dickens's story.
House of Vans, 228–232 Station Approach Rd, SE1 8SW.
Sun Dec 11, 2pm. Free.
6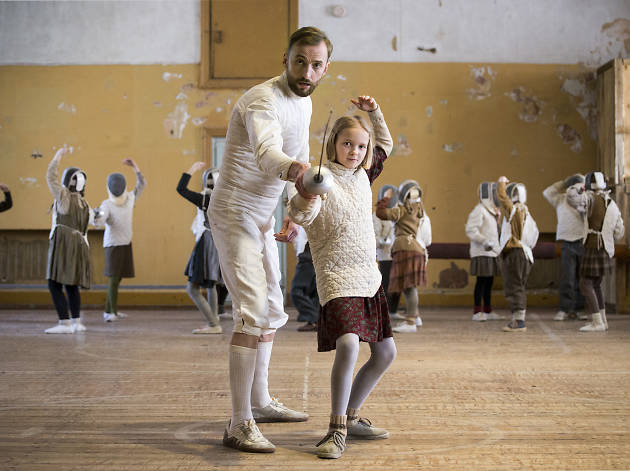 Nordic-Baltic Film Festival: 'The Fencer'
As the name implies, the Nordic-Baltic Film Festival offers the best new movies from Scandinavia and the Baltic states. Which of course means a spot of crime – check out laidback thriller 'Mother' – but all sorts of other, weirder stuff, like food-of-the-future doc 'Bugs' and dark refugee drama 'Welcome to Norway'. But we've picked out this terrific sporting tale, which received a tiny cinema release recently but deserves wider exposure. This sweetly told, '50s-set drama is essentially 'School of Rock' with swords instead of guitars. It stars Märt Avandi as Endel, a fencer who takes a job as a PE teacher at a primary school in a poor, far-flung corner of Estonia in an effort to evade the Russian police.
Regent Street Cinema, 309 Regent St, W1B 2UW.
Sun Dec 11, 4pm. £12, £11 concs.
7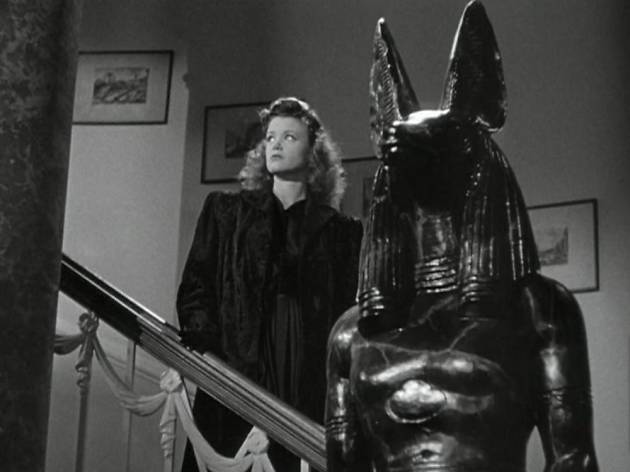 Anachron Film Club: 'Cat People' + 'Curse of the Cat People'
Two of the finest old-Hollywood horror movies, back to back. 'Cat People' is an object lesson in how horror movies have always tackled subject matter that straight drama was afraid to touch. The story of a woman who turns into a ferocious beast when sexually aroused, 'Cat People' is a film dedicated to exploring every angle on its subject: the male and the female, the victim and the murderer, the monster and the human being. Sequel 'Curse of the Cat People', meanwhile, is a touching, perceptive and lyrical film about childhood, psychologically astute and occasionally disturbing as it focuses entirely on the child's-eye view of a sad, cruel world.
Muse Gallery, 269 Portobello Rd, W11 1LR.
Tue Dec 6, 7pm. Free.
8
London International Animation Festival: Women in Animation
For the first time, over 50 percent of the films selected to compete for this year's London International Animation Festival prize were either directed by women, or feature women in major behind-the-scenes roles. This evening will celebrate that fact, screening a diverse selection of films directed by women ranging from the old-school rodent comedy of 'Life With Herman H Rott' to the mind-bending weirdness of 'Panic Attack' – followed by a panel discussion with several featured directors.
The Horse Hospital, Colonnade, WC1N 1JD.
Fri Dec 9, 8pm. £8, £6 concs.
9
Kennington Noir: 'The Dark Corner'
Another fine film noir thriller from this monthly film club. Mark Stevens plays the private eye just released from jail after being framed for murder, only to find a sinister thug tailing him and gradually driving him into a nightmare which ends with him wanted for murder all over again. Although some of it is familiar, 'The Dark Corner' manages its own note of individuality by casting the vulnerable Stevens as a tough detective whose façade is systematically cracked ('I'm backed up in a dark corner and I don't know who's hitting me!') until his devoted, wisecracking secretary has to mother him through.
The Cinema Museum, 2 Dugard Way, SE11 4TH.
Thu Dec 8, 7.30pm. £6.
10
£1 Cinema Club: 'Elf' + club night
The Clapham Grand keep offering up great movies for only a quid, followed by a dance-your-socks-off club night (this one's themed, inevitably, around Christmas). You've seen 'Elf' before, of course – but on the big screen with an over-excited audience it'll be a real treat. Buddy (Will Ferrell) believes he's an elf but is actually a human, brought back to the North Pole as a baby when he strayed into the old boy's sack during the Christmas run. He's been raised in the traditional elfin ways of industrious good humour, but now it's time for him to venture to distant New York and discover his real father is a grumpy publisher.
The Grand, 21–25 St John's Hill, SW11 1TT.
Fri Dec 9, 7pm. £1.
See what's on at the cinema this week