The top ten Easter activities for kids in London
Keep the children sweet without the help of chocolate with our top ten Easter activities for kids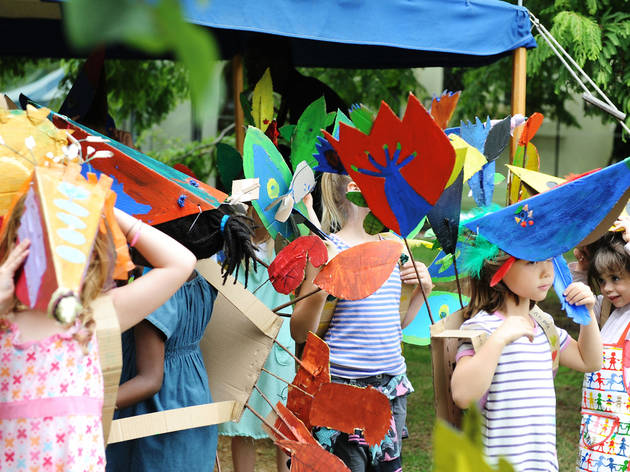 If any holiday was made for kids it's surely Easter (Friday March 25–Monday March 28 2016), with its bunnies, egg hunts and near-bottomless supply of chocolate. Make the long bank holiday in London a memorable one with a basket-load of these lovely Easter activities for kids and family-friendly events.
Recommended: crack open the full guide to Easter in London

Easter activities for kids in London
1
A luminous roller-coaster ride of colour, spectacle and fantastical happenings, Sam Mendes's stage version of Roald Dahl's adored children's book is still as entertaining as ever, two years and a couple of casts down the line. And though a lot of that comes down to the show's garishly-hued stage tricks, it's also due to the main attraction.
Book now
Read more
2
Construction of this vast new exhibit began back in 2014. Two years on, the zoo is ready to rehome its pride of endangered Asiatic lions in this enclosure which is styled on the ruins of an amphitheatre-like lion temple. Visitors can get up close to the beautiful big cats thanks to newly installed 'windowless-views' created using fine wires, and explore the park filled with rickshaws.
Read more
Easter weekend activities for adults
Eating yourself into a chocolate coma is not the way to go this Easter (Fri Mar 25–Mon Mar 28 2016). Sure, knock back a fair few Mini Eggs over the holiday, but be sure to stay indigestion-free long enough to enjoy at least one of these cracking events.
Read more