Easter in London
Chocolate, parties and a double bank holiday – here's how to maximise the 2019 Easter weekend in London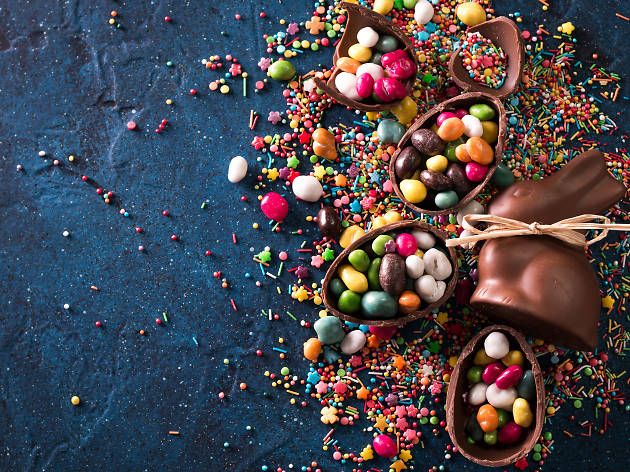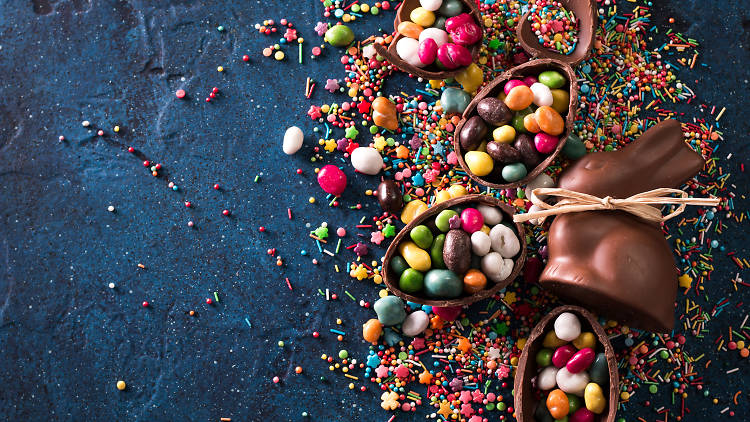 There's a lot to like about Easter in London – two whole days off, gratuitous chocolate consumption and if we're lucky, some springtime sunshine (it looks like the Beast from the East might not be paying us a visit after all). You will be spoilt for choice as to how you spend the year's first bank holiday, from spring fairs, to wild nights out, to giant Easter Egg hunts.
Easter Sunday falls on April 21 2019, but there's plenty of Easter-related antics on Good Friday and throughout the weekend in London (Friday April 19 – Monday April 22 2019). Whether you want to spend the weekend clinking glasses, plunging into piles of chocolate eggs or strolling through London in bloom, we've put all the best eggs in one basket for you.
Sponsored listing
Japan Centre
You know the new flagship site for the Japan Centre? Aka mecca for all things shiny and Japanese. It's also home to a food hall and cafeteria. The setting is fairly functional. Less Harrods, more Ikea. Complete with that overwhelmed but excited I-want-one-of-everything feeling. Picture a bright basement with a Japanese supermarket (psychedelic groceries, fermented soybeans and such). Plus chiller counters (sushi, salad and so on), a dedicated fishmonger and that all-important hot deli counter. Sit anywhere you can. At lunchtimes it's busy by 12.30pm, so get a friend to bagsy one of the wipe-clean tables while you queue to order and pay (you'll get one of those buzzers that goes nuts when your food is ready). It's all served in paper and plastic. Come with a mate, not a date. (Though it does stay open until 9.30pm most days, so dinner is possible.) As for the food, it's a bit of a mixed bag. Avoid anything with rice in it: the grains in the donburi are clumpy, while the sushi rice is like something in a meal deal. Noodles, soups and salads are better: read my list of the five best dishes to order, ranked.