Easter in London
A double bank holiday, chocolate for days and streaming heaven – maximise Easter weekend 2021 in London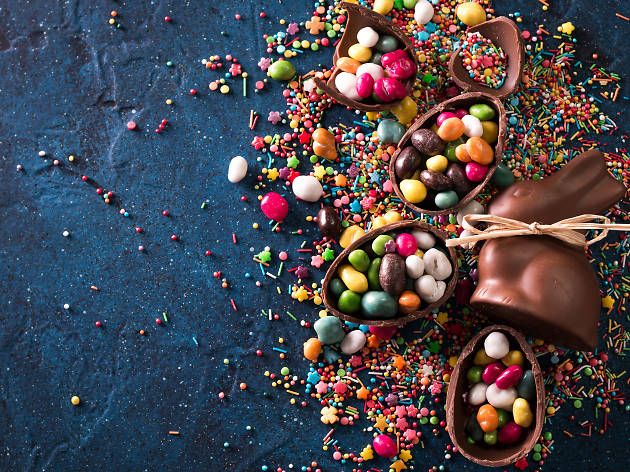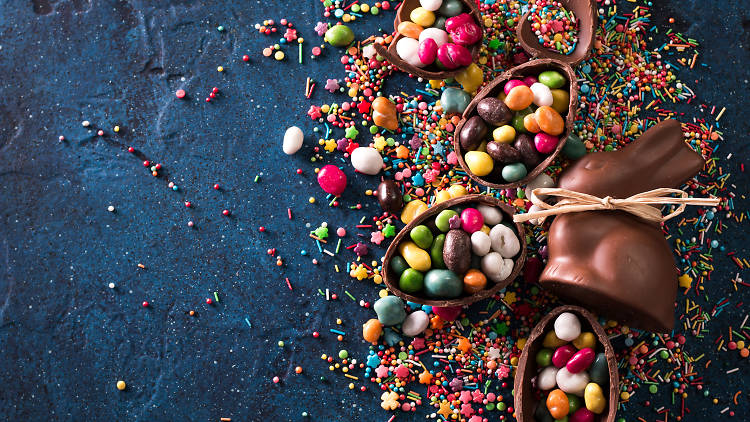 It's probably fair to say that this is an Easter like no other. Well, maybe a bit like Easter 2020, only this time, we're well-versed in the ways of lockdown and we don't have to spend the entire four-day weekend indoors stacking towers of hoarded toilet roll.
The first bank holiday of the year usually means parties, long brunches and vast lunches. But for 2021, it's all about roadmap abiding micro-gatherings and long lazy park afternoons. There won't be any big spontaneous barbecues, but there will be overdue outdoor reuinions (between groups of six, of course). Options might be limited, but there's still a ton of great things to do, whether it's renting a boat, hanging out in a ludicrously attractive London garden, or ordering food to the park while you chat your friends' faces off. And just cos you can't go and spend Easter Sunday behind a mountain of pascal lamb in a pub, doesn't mean having to stint yourself, either. There are some truly great restaurants doing local deliveries.
Whatever you do, keep it outdoors from Good Friday (April 2) to Easter Monday (April 4) on this four-day extravaganza. Check out our top picks for London's Easter weekend below.