Perfect Mother's Day days out
Keep mum sweet this Mother's Day with one of our individually crafted, day-long itineraries
A box of Milk Tray just won't cut it this year, so choose one of our hand-tailored itineraries and treat your mum to a memorable Mother's Day. We've pulled together four handy (and potentially life-saving) Mothering Sunday days out that are guaranteed to impress Mum on March 10. Follow our schedules for culture mum, fashion mum, foodie mum or nature mum and you'll forever be in her good books.
Mother's Day for the foodie mum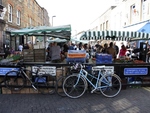 Sample the food stalls at Broadway Market
There can surely be few spots in the city as salivated-over as this lively strip of artisan breads, organic meats and unfeasibly beautiful cakes, making it the ideal place to kick off a day of belly-centric maternal spoiling. If mum's angling for a souvenir, drop into Noble Fine Liquor to grab a bottle of something she won't find at her local supermarket, or extend your stroll onto Columbia Road, where the weekly flower market will be in full swing.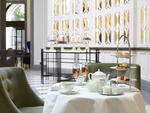 Appetites suitably whetted, make tracks for the city's chicest grazing spot. When you've finally finished gawping at the gigantic, globe-shaped chandelier, a menu of gourmet sandwiches, soups and salads awaits, with luxury cakes and teas to follow. If she's the sort of mum who believes gratitude is best expressed via the medium of chocolate, a selection of fruit-infused creations from renowned chocolatier Damian Allsop ought to cover a year's worth of thank yous.
Corinthia Hotel, (Whitehall Place), SW1A 2BD
Book online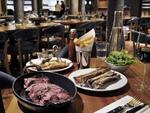 True foodie mums will have sampled the meaty delights of the city's top steakhouse before, of course, but few will have enjoyed the Hawksmoor experience at its newly opened location on Air Street. As well as the usual glistening rib-eyes and impossibly tender fillets, this is the first Hawksmoor restaurant to venture into seafood. If ma had her heyday in the 70s, the lobster cocktail starter ought to serve as a decadent blast from the past.
---
Write your own review
Win an Affordable Art Fair voucher here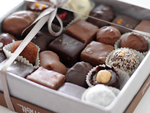 See our guide to all things Mother's Day in London