St Patrick's Day in London
Singing, dancing, a parade and a pint or two: the Irish have always known how to party so join them on Sunday Mar 17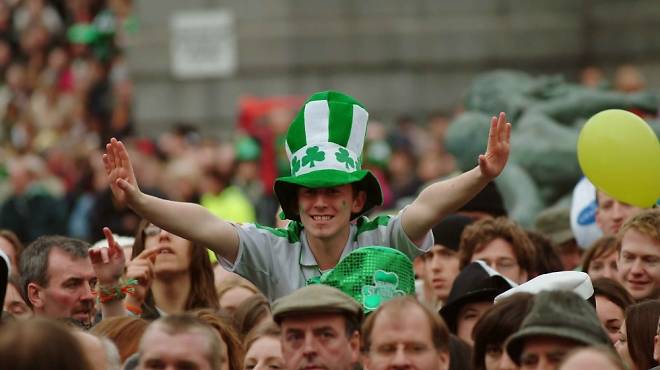 © James O.Jenkins
Find your Irish roots for just the weekend and join the paddy parade on Sunday Mar 17. If anyone knows how to party, it's the Irish, and on St Patrick's Day they do it bigger and better than ever. Follow the St Paddy's Day Parade floats and marching band, which starts in Piccadilly at 2pm, then head to Trafalgar Square for a whole load o' craic at the annual festival. There'll be dancing, singing, Irish food, comedy and Gaelic-themed entertainment for the kids. Be sure to go green this Sunday.
St Patrick's Day: what's the craic?
St Patrick's Day (March 17) is a day dedicated to the Patron Saint of Ireland. Along with the religious aspects of the Saint's day, the festival is traditionally celebrated with 'wearing of the green' and shamrocks. The biggest of the festivities take place in Ireland but St Patrick's Day is widely celebrated by Irish ex-pats around the world. London has marked the day with public celebrations since 2002 and these celebrations attract huge crowds of revellers.
---
Write your own review