London's best Irish bars and pubs
Guinness, whiskey and dancing – get a hit of craic at one of the most authentic Irish pubs in London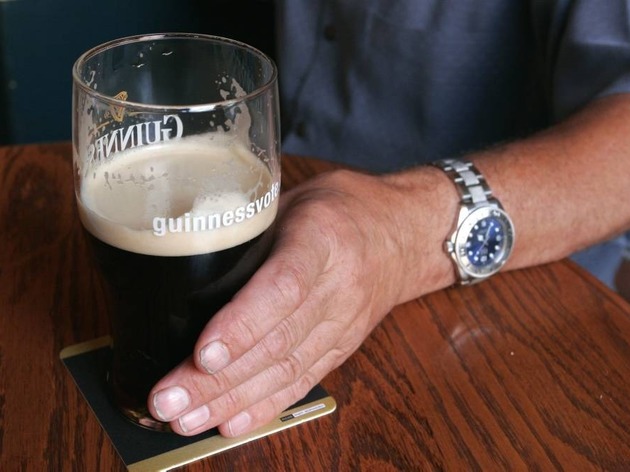 In theory, if not in practice, anyone can pour a pint of Guinness. But if you're looking for a pub that's Irish-owned, stocks Irish ales and whiskeys, or often hosts traditional music, food and even dancing, then look no further. Our critics have rounded up the best Irish pubs in London.
Irish pubs and bars in London
Known for its exceptional Guinness, always poured with care, and occasional raucous entertainment. It's the kind of pub where the wine list runs to 'red or white', and the staff are so matey and hospitable that they'll offer to bring your Guinness over to your table.
Read more
Three tiny, dark, wood-panelled rooms, with a bar in each housing framed jockey portraits. The pumps have four regularly changing, well-kept guest ales (including Hepworth's Old Winter Ale, Harveys Bitter and Dark Star Hophead on our visit – not Irish, but good). There's Guinness, of course, a fair few Irish whiskeys and Irish music on Thursdays. Smart, tie-clad bar staff are knowledgeable and friendly.
Read more
This huge, resolutely ungentrified Victorian boozer is a popular and sometimes raucous Irish pub located just opposite Tufnell Park tube, with Irish music on Saturday nights.
Read more
A Covent Garden outpost of the Dublin brewery, this cavernous hostelry has an impressive selection of own-brewed ales, including three stouts – the An Brain Blásta, at 7%, lives up to its name. Bottled beers are a global lot.
Read more
An Irish-run pub that's within walking distance of Paddington station. It serves two kinds of Guinness, staff are a friendly bunch and it's pleasingly down to earth.
Read more
Two neon-lit rooms in Kilburn, filled with thick accents and sessions three nights a week. Unpolished, perhaps, but utterly genuine.
Read more
Find even more options for drinking in London
The best tipplehouses in all of London town. Read our extensive guide to drinking in style in bars, pubs and watering holes that are a cut above the rest.
Read more