London's best Irish bars and pubs
Guinness, whiskey and dancing – get a hit of craic at one of the most authentic Irish pubs in London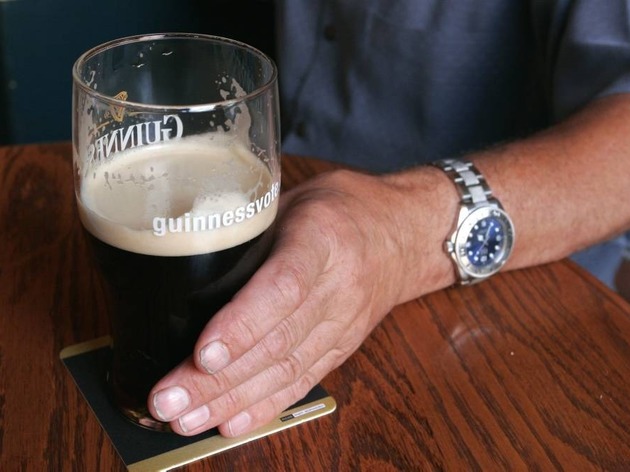 In theory, if not in practice, anyone can pour a pint of Guinness. But if you're looking for a London pub that's Irish-owned, stocks Irish ales and whiskeys, or often hosts traditional music, food and even dancing, then look no further. Our critics have rounded up the best Irish pubs in London for St Patrick's Day and beyond.
Irish pubs and bars in London
Known for its exceptional Guinness, always poured with care, and occasional raucous entertainment. It's the kind of pub where the wine list runs to 'red or white', and the staff are so matey and hospitable that they'll offer to bring your Guinness over to your table.
Read more
Three tiny, dark, wood-panelled rooms, with a bar in each housing framed jockey portraits. The pumps have four regularly changing, well-kept guest ales. There's Guinness, of course, a fair few Irish whiskeys and Irish music on Thursdays. Smart, tie-clad bar staff are knowledgeable and friendly.
Read more
This huge, resolutely ungentrified Victorian boozer is a popular and sometimes raucous Irish pub located just opposite Tufnell Park tube, with Irish music on Saturday nights.
Read more
You probably won't notice at first, but Kensington's patriotic-by-name pub is actually Irish. The flag flies on the outside among all the famous flowers, and the welcome is warm within, with landlord Gerry O'Brien hailing from County Clare. The Thai restaurant attached isn't strictly traditional, mind.
Read more
A Covent Garden outpost of the Dublin brewery, this cavernous hostelry has an impressive selection of own-brewed ales, including three stouts – the An Brain Blásta, at 7%, lives up to its name. Bottled beers are a global lot.
Read more
An Irish-run pub that's within walking distance of Paddington station. It serves two kinds of Guinness, staff are a friendly bunch and it's pleasingly down to earth.
Read more
This Hendon pub is as legendary as Father Ted Crilly, with 25 years in the business. As such, catch All-Ireland Cup games and see Irish sporting legends stop by, while bands on tour from the homeland make this their gig spot of choice when in town. Among the standard pub grub fare you'll find soda bread sandwiches.
Read more
Two rooms in Kilburn filled with thick accents and sessions three nights a week. Unpolished, perhaps, but utterly genuine. The pub has recently been sold to the landlords of Camden's Colonel Fawcett pub, who promise to keep up the traditions.
Read more
Show more
Find even more options for drinking in London
The best tipplehouses in all of London town. Read our extensive guide to drinking in style in bars, pubs and watering holes that are a cut above the rest.
Read more
Sponsored listing
Tropicana Beach Club
A cocktail and music venue with a tropical theme on the site of what was Guanabara. With palm leaves aplenty and a multi-coloured lighting scheme, the bar gives off a party atmosphere. If you're here for the food, signature dishes include pork ribs with pineapple BBQ sauce, Thai green curry and jerk fried chicken marinated in buttermilk. A vibrant drinks list includes tropical twists on classic cocktails: 'the flamingo' is a blend of rum, Martini and passoa shaken with elderflower, lime and apple juice.