David Attenborough: force of nature
The orangutan may be called the 'old man of the forest', but Sir David Attenborough runs it a close second. We put your questions to the great man
By Time Out readers Fri Sep 20 2013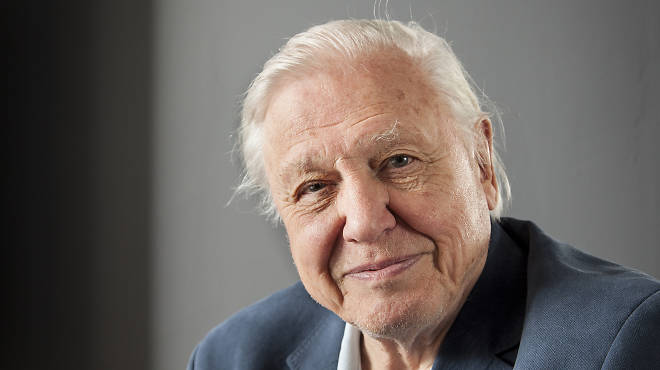 © Rob Greig
When we asked you for questions to put to naturalist and broadcaster Sir David Attenborough, the passion and knowledge behind them blew us away. Thanks to you, we got the Great Communicator discussing everything from his views on politicians and time working in BBC senior management to environmental campaigning and his favourite place on the planet – you'll never guess where it is. (And sorry, @joolygee, we didn't propose marriage on your behalf – but that's only because we ran out of time.) Questions asked by Time Out's TV editor, Gabriel Tate.
Where is your favourite place on the planet?
Hannah Creedon, 27, Morden
'Richmond, Surrey. My favourite place by a long way. Partly because I live there, partly because my friends and family are there. The climate suits me, it's got access to some of the finest civilised facilities in the world. And London has the greatest serious music that you can hear any day of the week in the world – you think it's going to be Vienna or Paris or somewhere, but if you go to Vienna or Paris and say "let's hear some good music", there isn't any. That's my experience, anyway. London has fine museums, the British Library is one of the greatest library institutions in the world… It's got everything you want, really.'
Having been around the world and spent time in many different communities, what do you think defines the Londoner as a tribe?
Annette Richardson, 'fortysomething', Deptford
'No idea, really. I think they're tolerant people, which is nice. They're multiracial, they are by and large sober, the streets are by and large safe. But I don't know. I mean, that song "Maybe It's Because I'm a Londoner" is not something I sing very often. I do have my own little private hum, from time to time.'
Watch a clip from 'Rise of the Animals'
Attenborough's legacy is already one of the most assured and noble in television history. Yet even now, he isn't content to coast and remains relentlessly determined to shed light, bring knowledge, vanquish ignorance. To inform, educate and entertain.
There are plenty of diverting asides on everything from echidna to wallabies, as well as an intriguing theory on the extinction of giant mammals. And we never thought we'd see the day that he'd experiment on a puppy. We'll miss him when he's gone.
---
Take a look at our guide to TV this week