Thanksgiving in Los Angeles: food, events, volunteering and more
Your guide to Thanksgiving in Los Angeles, from the best Thanksgiving meals (turkeys, pies, sides, wine!) to volunteering opportunities, events and more.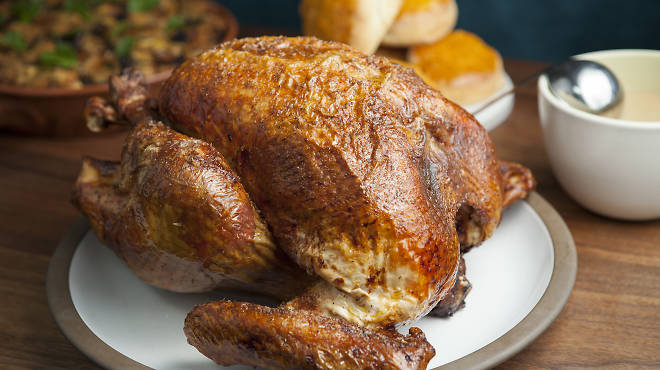 Thanksgiving in Los Angeles: Turkey at Farmshop. Photograph: Jakob N. Layman
For those about to enjoy Thanksgiving in Los Angeles, there's plenty to be thankful for. Like Thanksgiving's best pies—pumpkin, apple, pecan!—to sweeten your Thanksgiving feast. Too busy to cook? Check out our lists of the best places in the city for take-out turkeys, the best side dishes and more. Looking for the perfect hostess gift? See our list of the best wine stores in LA, where skilled staff can help you pick the perfect gift of red, white and bubbly. Want to spend time giving back to the community this season? Our list of holiday volunteering opportunities is a good place to start. And if you're looking to get out and explore, there are plenty of events and things to do over the long holiday week. However you spend Thanksgiving in LA, we've got you covered.
Thanksgiving in Los Angeles: Top stories
Share your thoughts
Time Out Los Angeles on Spotify