The best places for Thanksgiving dinner in Los Angeles
Visit one of these restaurants for Thanksgiving dinner in Los Angeles with friends and family—no cleanup required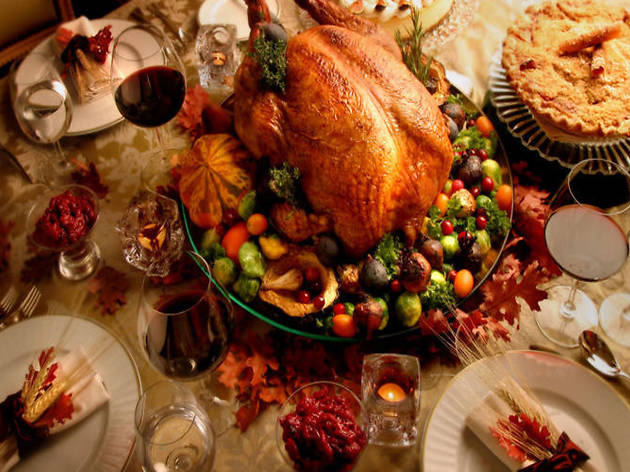 For some, the thought of hosting Thanksgiving dinner at home is enough to prompt a full-on turkey tantrum. (No? Just us?) This year, celebrate Thanksgiving without the hassle of DIY cooking and cleaning by dining at one of L.A.'s Thanksgiving restaurants for brunch, lunch or dinner on Thanksgiving Day. From buffets to prix-fixe menus, turkey-centric feasts to vegetarian meals, everyone will be thankful they opted for one of these Thanksgiving dinners in Los Angeles—and left the cooking to the professionals.
RECOMMENDED: Thanksgiving in Los Angeles
Best places for Thanksgiving dinner in Los Angeles
Looking to dine at home instead this Thanksgiving?
If you want to enjoy the goodness of a delicious Thanksgiving meal in your own home without having to turn the oven on, these restaurants are offering Thanksgiving dinners to go, with options for vegans and meat lovers alike.