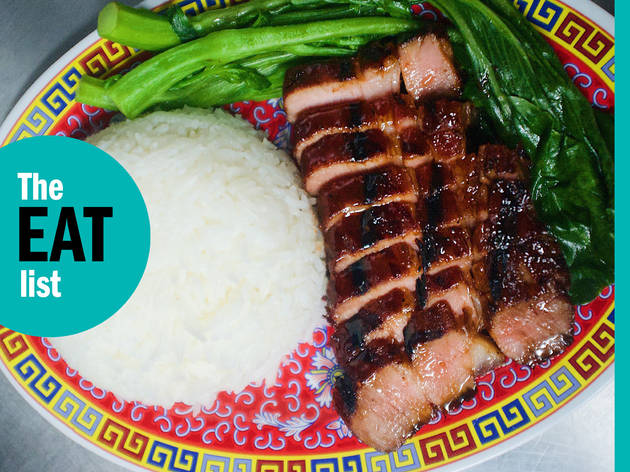 The 29 best restaurants in Los Angeles you need to try
Modern steakhouses, seafood stands, stellar tasting menus and the city's top pasta—we present the best restaurants in Los Angeles
Despite the ups and downs of our city's dining regulations, L.A. is still home to one of the most exciting restaurant scenes in the country: a collection of restaurants and pop-ups and vendors with a reputation built on incredible food trucks and off-the-beaten-path tacos just as much as tasting menus and farmers' market produce.
At its core, L.A. thrives on its diverse blend of genre-bending formats and cuisines, which creates some of the world's best omakase restaurants, fine-dining institutions and French-bistro gems tucked into strip malls.
Our experts scour the city for great eats and great insider info. We value fun, flavor, freshness—and value at every price point. We update the EAT List regularly, and if it's on the list, we think it's awesome—and we bet you will, too.
January 2021: This month's update sees some of 2020's Best New Restaurants joining the city's all-around best. December's update brought Pearl River Deli on-board, but in January, we're welcoming even more: Tamales Elena y Antojitos in Bell Gardens is a beacon not only for Afro-Mexican cuisine in Southern California but some of the finest meals we've enjoyed in the last year, period—the bright and bold pozoles are what rainy-day dreams are made of, while the tacos and tamales are some of the finest in town. Similarly, Massimo Bottura's new Gucci Osteria in Beverly Hills is crafting some of the most delicate, intricate and destination-worthy Italian food in Los Angeles (of course with a side of high fashion). And just a reminder: Restaurants are still takeout-only for the foreseeable future, but all restaurants listed here are open for some form of delivery or pickup—meaning you can enjoy these incredible restaurants immediately.
Eaten somewhere on this list and loved it? Share it with the hashtag #TimeOutEatList. Plus, find out more about how we decide what makes the list.
L.A.'s 29 best restaurants, ranked
More top L.A. restaurants