Chinese New Year for kids in NYC
Celebrate Chinese New Year for kids in NYC with these stellar activities for the whole family, including parades and shows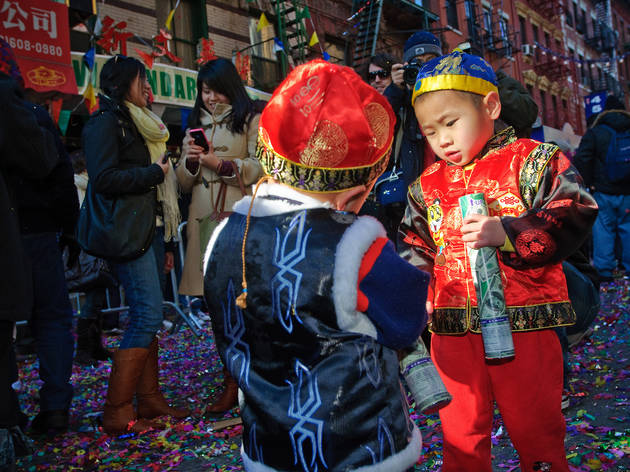 Celebrating Chinese New Year for kids in New York is so exciting! While there's plenty of tradition to celebrate at home, the city also offers some Lunar New Year-centered events that are perfect for the whole family, including parades and performances.
What is Chinese New Year (Lunar New Year)?
The Chinese New Year, or Lunar New Year, is a traditional celebration held in several Asian countries that is centered around the cycles of the moon.
When is Chinese New Year?
Chinese New Year/Lunar New Year falls on a different day each year. This year, it occurs on Monday, Saturday, January 28, 2017.
For more fun things to do this season, explore our favorite winter activities for kids and our favorite indoor activities for kids, like a visit to NYC's best indoor playgrounds.
Great Chinese New Year for kids activities