Best hot chocolate in NYC to try now
The best hot chocolate in NYC is sure to please all palettes. Grab a cup and add some whipped cream for good measure!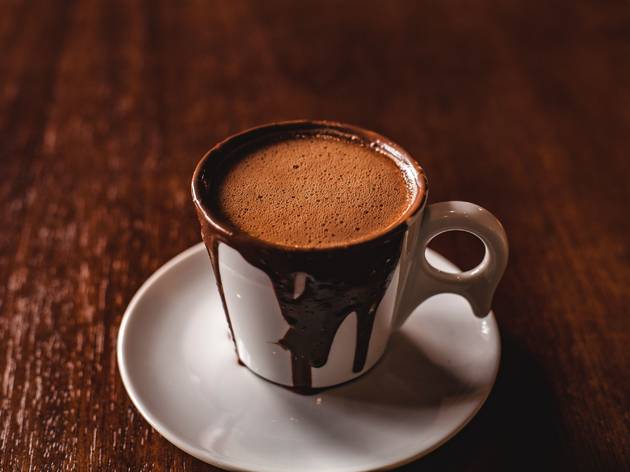 When the weather outside is frightful, a mug of the best hot chocolate in NYC is oh-so delightful. The chilly season is simply incomplete without a cup (or two) of your favorite cocoa, and it's time to indulge.
Make a pitstop at Serendipity 3 and other can't-resist confectioneries to refuel with the good stuff. Try a new flavor, add whipped cream and enjoy seasonal happiness in a cup (even if the temperature outside is less than pleasing). We've rounded up the top locales with the best hot chocolate in NYC, and you'll have plenty of time to try them all!
After you're done snacking, check out the best indoor activities for kids, the most epic kids' play spaces and the coolest indoor playgrounds, which allow kids to have fun year-round, no matter what the weather is like.
Best hot chocolate in NYC
Those with a weakness for chocolate will find this Cobble Hill spot hard to resist. The classic hot chocolate ($5.50) is infused with Madagascar Vanilla, making it incredibly decadent. For snackers craving a twist, the dark hot chocolate ($5.50) or café torino (hot chocolate with an espresso shot and dollop of foam) are stellar options. Customers can enjoy their beverage with a scoop of homemade ice cream (if the difference in temperature between sweets isn't an issue), chocolate mousse, chocolate layer cake or other rich and delicious desserts.
Shopping, Chocolate and candy
Jacques Torres Chocolate is a go-to when there's a rumbly in the tumbly for truffles. Fortunately, the hot chocolate is just as delightful. Fans can opt for the classic flavor—a cold-weather staple—or they can spice things up with Wicked, a combination of allspice, cinnamon, ground ancho chili peppers and smoked, ground chipotle chili peppers. Check out the assortment of gift packs ($20 and up), which make for a great holiday gift. It's the perfect way to beat the cold.
Shopping, Chocolate and candy
There's a lot to love about the selections at Max Brenner. Typical hot cocoa gets an upgrade—though the original chocolate ($7) is always a winner—with unique flavors such as Oreo hot chocolate ($7), peanut better ($6), marshmallow ($6) and other tasty treats.
Daniel veteran, cronut founder and pastry chef extraordinaire, Dominique Ansel has been in business with the best of them. You know his classic hot chocolate (starting at $4.75)—which is topped with frosty chocolate foam—is going to be a necessity come the colder months. Heck, we'd be willing to take a sip in 90 degrees. Make sure to accompany your warm drink with something delicious—tarts, cakes, pastries! You will feel fully statisfied after a pitstop here.
5
Photograph: Courtesy Heather S
If you're going to indulge in a brownie a la mode ($7) or a cookie monster dessert ($6.50), you'll need to wash it down with something. Cocoa Bar's steamed milk-melted chocolate is perfect for a winter pick-me-up. While kids are feasting on sweets, mom and dad will be able to enjoy 21+ goodies such as an espresso martini ($14). It's a win-win for everyone in the fam.
6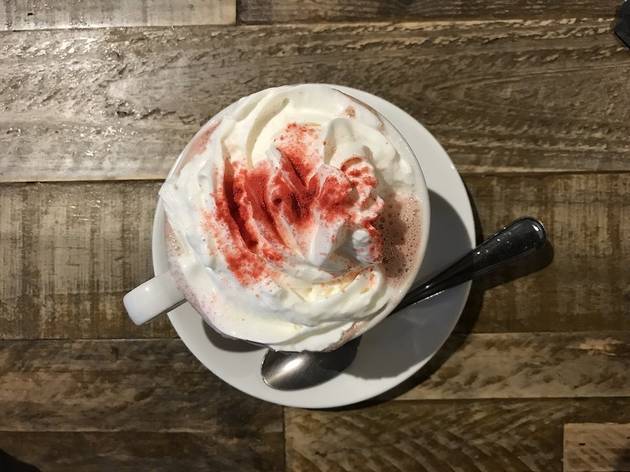 Photograph: Courtesy Yelp + Laila H
Martha's Country Bakery combines two beloved sweets for a glorious marriage. Red velvet hot chocolate takes the winter beverage to new levels, and you'd be remiss to forgo a taste of its deliciousness.
The menu at this whimsical restaurant is sure to delight all ages—it's full of delicious treats! From the signature Frrrozen hot chocolate ($12.95) to the pies, banana splits and pie, every sweet tooth will be plenty satisfied.
8
Photograph: Courtesy Yelp + Linda C
It's only right that NYC's go-to marshmallow supplier would come equipped with a lovely cup of hot cocoa. Whoy not enjoy hot chocolate or frozen hot chocolate while munching on a glorified marshmallow? Before you make the trip, please note that the hot chocolate is only offered seasonally.
9
Photograph: Courtesy Yelp + Christina L
There's no messing around—MarieBelle delivers the goods on a cold winter night. Customers have the option to enjoy white chocolate and vanilla hot chocolate ($15 per container), milk chocolate and hazelnut hot chocolate ($12 and up per container) and other satisfyingly sweet flavors.
10
Photograph: Courtesy Yelp + Kathy X
When you're feasting on French pastries, this macaroon mecca is a great place to take a few sips of sweet hot chocolate. If you're going to have some tasty treats, might as well go all out, right?
More fun for kids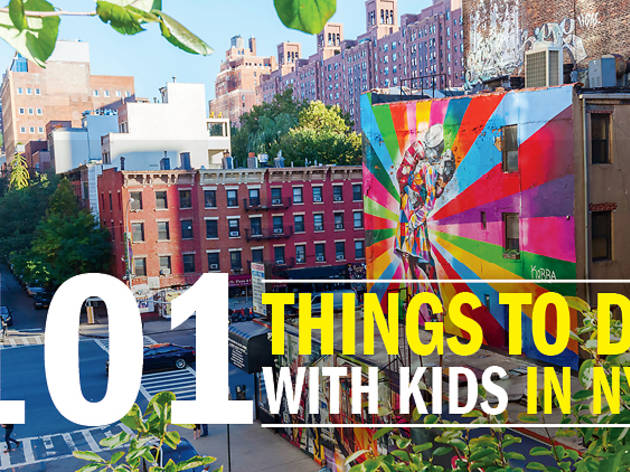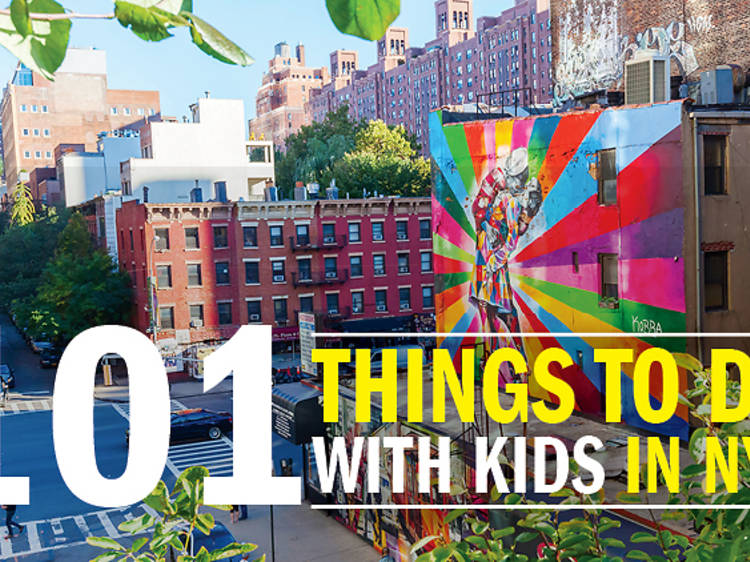 Things to do, Cultural centers