101 things to do with kids in NYC
These 101 picks are our favorite things to do with kids in NYC! Enjoy these great family attractions, museums and other fun adventures.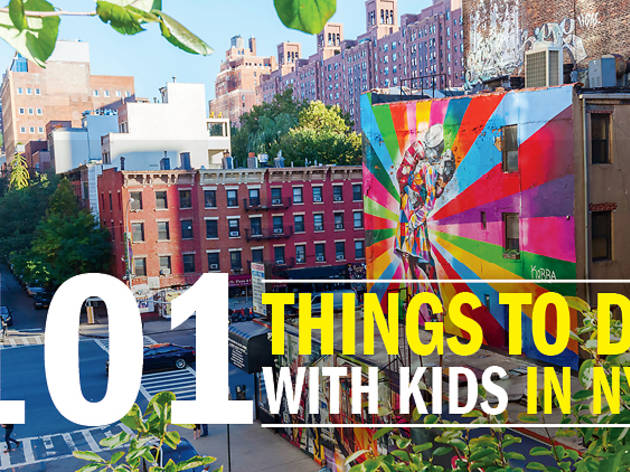 Searching for things to do with kids in NYC? We'll give you a hundred...and one!
From exploring new and upcoming exhibits and hitting the best kids' playgrounds NYC youngsters love, to grabbing a slice of New York pizza and visiting the coolest family attractions in town, our roundup is 101 percent full of can't-miss fun.
Opportunities abound in Gotham, and it's only right to take advantage of all the lively and exciting happenings. This super-cool checklist will help you explore unknown areas, try different restaurants and venture outside of your borough. We certainly hope you have a comfortable pair of shoes!
Follow along with our list of things to do with kids in NYC and prepare for "boredom" to leave your kids' vocabulary entirely. Happy adventuring! We know you'll find a lot to love.
Best things to do with kids in NYC