New York attractions: The Metropolitan Museum of Art
A complete guide to the Met: find ticketing information and current exhibits. Plus: The best things to do nearby.
Occupying an 11.5 acre footprint, the Metropolitan Museum of Art, which opened in 1880, is impressive in terms both of quality and scale. However, this iconic New York attraction is surprisingly easy to negotiate, particularly if you come early on a weekday to avoid the crowds. Hang out in an Egyptian temple, gawk at period costumes and take pictures on the gorgeous rooftop garden, showcasing views of Central Park and the city skyline.
---
Courtesy The Metropolitan Museum of Art
The impressive facade that characterizes the Met's beautiful Fifth Avenue exterior was actually not part of the building's original look: The museum was conceived by Calvert Vaux and Jacob Wrey Mould as a small, red-bricked building in the neo-Gothic style, complete with a steel-and-glass roof. As the museum's collection expanded, so did its physical presence: In 1895, Richard Morris Hunt designed the splendid Beaux Arts entry wing, which runs along Fifth Avenue.
Metropolitan Museum of Art venue and ticketing information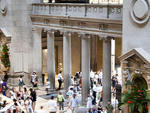 Price band: 3/4
Critics choice
Occupying 13 acres of Central Park, the Metropolitan Museum of Art, which opened in 1880, is impressive in terms both of quality and scale. Added in 1895 by McKim, Mead and White, the neoclassical facade is daunting. However, the museum is surprisingly easy to negotiate, particularly if you come
---
---
Museums and attractions near the Metropolitan Museum of Art
---
---
---
---
---
More info
424 Fifth Ave, between 38th and 39th Sts
More info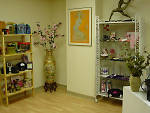 119 W 57th St, between Sixth and Seventh Aves, 12th floor, suite 1201
More info
See more Shopping near the Metropolitan Museum of Art
---
Related Metropolitan Museum of Art coverage
---
---