Park barbecues: Where to grill in NYC this summer
The park barbecue is a great Memorial Day, Fourth of July or Labor Day standby. Gather your friends and fire up the grill in one of these park barbecue areas.
By Time Out editors Tue May 7 2013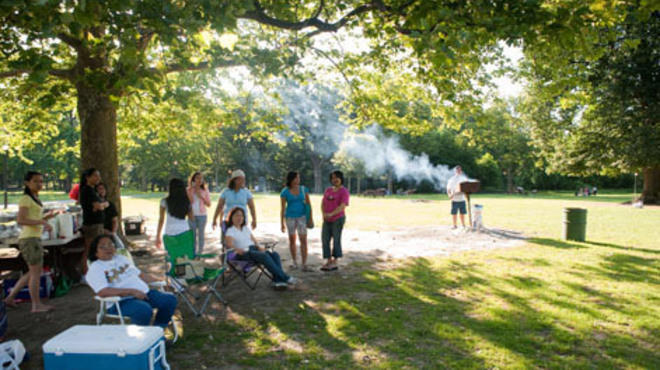 Pelham Bay Park; Photograph by David Rosenweig
Bronx parks with barbecuing areas
For permits and other information, call 718-430-1890 or visit nycgovparks.org
It'll take just a moment of gazing at the Long Island Sound in a reclined position to adjust your manic urban self to the stillness of the city's largest park. Unfortunately, you're not the only one with that idea. Arrive at 10am to lay claim to one of the 20 grills in the north picnic area or ten in the south.
North picnic area, enter at Wilkinson Ave and Bruckner Blvd; south picnic area, enter at Middletown Rd and Stadium Ave
More info
More Bronx grill spots
For permits, visit nycgovparks.org
Share your thoughts