Justin Timberlake concert photos: Live at Madison Square Garden
JT dons his suit and tie for a two-night run at the Garden
By Michael Chen Fri Feb 21 2014
Photograph: Michael J. Chen
Justin Timberlake performs at Madison Square Garden on February 20, 2014.

"Good things come to those who wait." The saying was made famous by an old Heinz ketchup ad, but the sentiment surely applies to those who have been tapping their fingers in anticipation of seeing Justin Timberlake's 20/20 Experience World Tour. JT is no stranger to playing the waiting game—the 20/20 Experience album itself arrived a cool seven years after his massively successful sophomore release, FutureSex/LoveSounds. This week, the pop star made eager fans at Madison Square Garden wait just a little bit longer, as he canceled Wednesday night's performance due to health reasons (the concert has been rescheduled to tonight).

On Thursday night, Timberlake did his best to make up for it with an energetic 30-song set, running through new material from both volumes of The 20/20 Experience, mixed in with a bevy of earlier career highlights—"Rock Your Body," "Cry Me a River" and "SexyBack" among them. Enthusiastically supported by the Tennessee Kids—his crew of backup singers and horn players—Timberlake also dropped in covers of Elvis Presley's "Heartbreak Hotel," Michael Jackson's "Human Nature" and Bell Biv Devoe's "Poison." And a special bonus for the MSG audience: a rendition of Sinatra staple "Theme from New York, New York" (one of our 100 best NYC songs). With Timberlake dressed to the nines in a tuxedo and bowtie, a Rat Pack tribute seemed only fitting.

Download The 20/20 Experience - The Complete Experience on iTunes

Download The 20/20 Experience - The Complete Experience on Amazon
---
Listen to The 20/20 Experience on Spotify
Read more music features
These New Yorkers, who both recently launched new solo ventures, get together for a chat on their home turf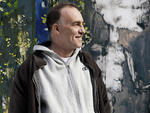 The Lounge Lizard, Jim Jarmusch star and all-around NYC alt legend gets a tribute worthy of his multimedia brilliance
Get ready for a busy season this fall, with shows from arena heavy-hitters to indie gems
See more in Music