Radio City Christmas Spectacular: Buy tickets to see the Rockettes
Make plans to see the Radio City Christmas Spectacular, and find out where to eat afterward. Plus, go behind the scenes with the Rockettes.
By Time Out editors Fri Oct 12 2012
Photograph: MSG Entertainment
Radio City Christmas Spectacular at Radio City Music Hall
The Radio City Christmas Spectacular celebrates its 85th year of precision dancing and high kicks, beginning on November 9 and running until December 30. Along with George Balanchine's The Nutcracker from the New York City Ballet and the Oratorio Society of New York's performance of Handel's Messiah at Carnegie Hall, the Spectacular has become one of NYC's most hallowed holiday traditions, drawing tourists and locals alike. Unlike the other two, however, there's nothing highbrow about Radio City Music Hall's pageant of glitz. It celebrates classic holiday values—peace! Love! Consumer confidence!—by deploying a flying Santa, a massive LED screen, and the sea of legs known as the Rockettes, all kicking in fabulous unison.
RECOMMENDED: Christmas in New York guide
Event details and tickets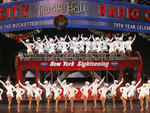 Price band: 2/4
Critics choice
You'll get a kick out of this holiday stalwart, which—after 80 years—still features Santa, wooden soldiers and the leggy, spunky Rockettes. Last year, new music, more eye-catching costumes, and advanced technology were introduced to bring audience members closer to the performance, and you can expect an even more dazzling extravaganza as the precision-dance troupe celebrates its 85th anniversary. All ages.
The Rockettes
Attractions near the Radio City Christmas Spectacular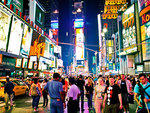 As city districts go, Times Square is a global legend, and rightfully so.
Discover hidden gems in New York's Central Park, plus perennial favorites and free tours.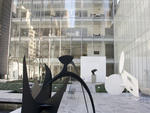 View some of the most impressive artworks from the 19th, 20th and 21st centuries.
11 W 53rd St, (between Fifth and Sixth Aves), 10019
More info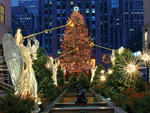 On view beginning Nov 28.
Rockefeller Plaza, (between Fifth and Sixth Aves and 48th and 49th Sts)
More info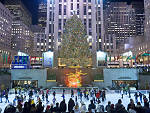 Expect a one- to two-hour wait at he most famous of rinks.
30 Rockefeller Plaza, (between 49th and 50th Sts)
More info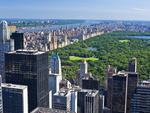 Price band: 2/4
Critics choice
See a spectacular vista of Central Park without the crazy lines at the Empire State Building.
30 Rockefeller Plaza, (between 49th and 50th Sts)
Book online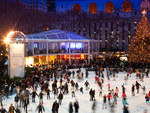 During the winter months Bryant Park opens a no-charge skating rink.
Sixth Ave, (between 40th and 42nd Sts)
More info
For the past ten years, this annual outdoor marketplace has provided a place to buy gifts in a beautifully lit, festive location.
Bryant Park, 42nd St, (between Fifth and Sixth Aves)
More info
Related Radio City Christmas Spectacular coverage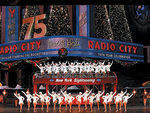 Share your thoughts