The New York International Fringe Festival
Dirty clowns, nudity, classics trashed, puppets and outrageous meta-musicals: Looks like the New York International Fringe Festival is back in town.
By Time Out Editors Mon Aug 6 2012
Photograph: Emma Mahood
Every August theatergoers brace themselves for the New York International Fringe Festival. It hits us in the dog days of summer like a punishing heat wave of talent—or, if not talent, then unbridled, reckless enthusiasm. First mounted in 1997 out of a few poky Off-Off Broadway spaces on the Lower East Side, the Fringe has grown in size and cultural cachet. Now the festival calls itself "the largest multiarts festival in North America," with yearly attendance topping 75,000. This year, FringeNYC (as it's also known) will offer shows by 187 theater troupes and dance companies in 20 downtown venues. All tickets are $15 and shows sell out fast. If you can't get a free ticket to Shakespeare in the Park, the Fringe is a valid alternative.

So the Fringe is big. Too big. When you program nearly 200 events, you are consigning the average ticket buyer to several days of amateur hour. Self-indulgent interpretative dance-theater. Embarrassingly inept comedy. Crummy puppet plays. But the roll of the dice is part of what makes the Fringe so much fun. And it's not like the festival hasn't had its successes: Broadway and Off Broadway hits such as Urinetown, Debbie Does Dallas, Silence! The Musical, Matt & Ben and Triassic Parq started out at the Fringe.
You can increase your chances by checking here regularly from August 10 to 26, as we fill this page with reviews of some of the shows that seem most promising. Good luck! And good luck to us as we hack our way through the crazy, unpredictable 2012 Fringe Festival.
Reviews of 2012 Fringe Festival shows
Select Fringe Festival 2012 shows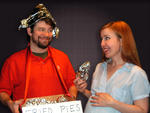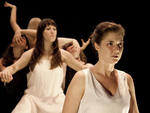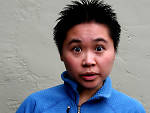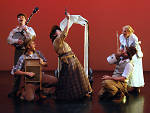 Past Fringe Festival coverage