30 ways to warm up
It's friggin' coooold out there. Here's how to get nice and toasty. Right now.
By Tim Lowery Wed Jan 4 2012
---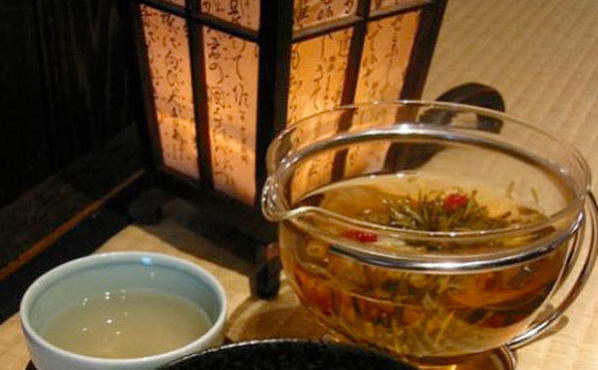 21. Feast like a Cajun in Williamsburg
Craving some NOLA-inspired grub? TONY's Chris Schonberger rounded up the top spots for gumbo, crawfish, po' boys and other mouthwatering delights in Williamsburg, where Cajun cuisine has exploded. On Saturdays and Sundays, stop by d.b.a. Brooklyn (113 North 7th St between Berry St and Wythe Ave; 718-218-6006) starting at 2pm, when the folks at Tchoup Shop bring an ever-changing menu of authentic eats (visit twitter.com/tchoupshop for more info).
22. Dunk your extremities in hot wax
Besides providing a gooey, warm and oddly awesome sensation, submerging your hands and feet into melted paraffin wax also helps smooth and repair weather-damaged skin. Stop into high-end salon Jin Soon (421 E 73rd St between First and York Aves; 212-249-9144, jinsoon.com) for a 90-minute version of the treatment (hands $35, feet $60). For a cheaper deal, try Euphoria Spa(18 Harrison St between Greenwich and Hudson Sts, second floor; 212-925-5925, euphoriaspanyc.com), which offers quick, wallet-friendly dips (hands $5, feet $10).
23. Eat ramen in Brooklyn
The three chefs at Chuko (552 Vanderbilt Ave between Bergen and Dean Sts, Prospect Heights, Brooklyn; 718-576-6701)—Jamison Blankenship, David Koon and James Sato—are all Morimoto vets, and they spent months testing different broths, noodles and toppings to create the three bowls on their opening menu. Our favorite is the pork-bone ramen ($12), adorned with mustard greens, poached egg, duroc pork or Giannone chicken and scallions.
24. Dance with pretty people in Alphabet City
Every Friday, retro club Ella (9 Ave A between 1st and 2nd Sts, ellalounge.com) welcomes a hard-partying young set for an all-night swing-dancing shindig. Brush up on your Lindy Hop and Jitterbug and prepare to break a major sweat. To find happening bashes every night of the week, consult our Nightlife section.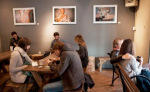 25. Linger in a coffeeshop
You know that feeling when you're being rushed out of a java spot? Well, luckily not every place is as on-the-go as, say, a midtown Starbucks. We like roomy Soho spot Ground Support (399 West Broadway at Spring St, 212-219-8722), pictured; famed Village hang Caffe Reggio (119 MacDougal St between Minetta Ln and W 3rd St; 212-475-9557, caffereggio.com); and Brooklyn Heights' charming Iris Cafe (20 Columbia Pl between Joralemon and State Sts, Brooklyn Heights; 718-722-7395). Find more laid-back cafs here.
26. Try Brazil's national dish
Brazilians know it as feijoada, and they flock to Queens restaurant Favela Grill (33-18 28th Ave at 34th St, Astoria, Queens; 718-545-8250, favelagrill.com) every Saturday for this taste of home, a stew of bacon, pork, ribs and beans served over rice ($17.95).
27. Share some fine fondue
Grab your sweetie for a night of hot dipping (no, that's not a filthy pun) at any of our favorite fondue places, like Artisanal (2 Park Ave at 32nd St; 212-725-8585, artisanalbistro.com), where the restaurant's signature blend is an amalgam of Emmentaler, Comt and other cheeses ($30, serves two to three people). On Sunday nights throughout winter, hit up Trestle on Tenth (242 Tenth Ave at 24th St, 212-645-5659), where you can split traditional Swiss fondue ($24 per person).
28. Sip tea
Until 7pm at Cha-An Tea House (230 E 9th St between Second and Third Aves; 212-228-8030, chaanteahouse.com), hungry tea fiends should choose the Afternoon Tea Set, which comes with bagel sandwiches, scones and other sweets, and tea ($18). For the less famished, a pot from the hefty selection will do nicely, like Ceylon ($6). At Greenwich Village's comfy Tea Spot (127 MacDougal St between 3rd and 4th Sts, 212-505-1248), warm up with some Darjeeling, Silver Needle and other blends (cup $3.75, pot $5.50). For more top teahouses, click here.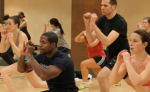 29. Work out
Get your heart rate going—and come away with a bodacious behind, amazing arms, tight abs and gorgeously sculpted gams—by checking out our new, comprehensive guide to getting fit.
30. Enjoy a bowl of steaming congee
At the perpetually crowded LES spot Congee Village (100 Allen St between Broome and Delancey Sts; 212-941-1818, congeevillagerestaurants.com), pick from a list of 30 verities of the restaurant's namesake dish (an Asian rice porridge), which you can order with pork liver, squid, beef and other ingredients. Oh, and this treat is also really cheap ($3.50--$8.95).
Additional reporting by Michael McKenzie