Christmas shows in NYC 2012
Our guide to the best shows, theater productions on Broadway and Off, and the best concerts in New York this Christmas.
By Time Out editors Wed Nov 21 2012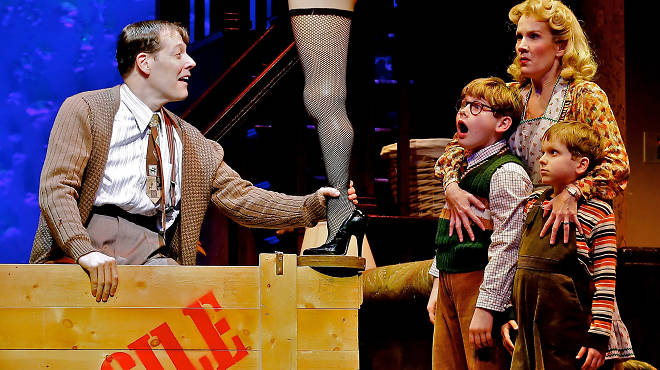 A Christmas Story, The Musical Photograph: Carol Rosegg
The holiday season in New York is a wonderful time to enjoy saccharine festive treats, like the Radio City Christmas Spectacular or a Broadway musical like Elf. It's also a time of year that's ripe for some bawdy satire. Thankfully, there are plenty of options for whichever kind of Christmas show you're interested in. Take Grandma to see the Rockettes, but definitely leave her at home for some of the more risqué productions. Our critics have also weighed in with essential cultural highlights for enlightened audiences, including New York City Ballet's 1954 classic George Balanchine's The Nutcracker and Isaac Mizrahi in Peter and the Wolf at the Guggenheim.
RECOMMENDED: Christmas in New York guide

---
Popular Christmas shows in New York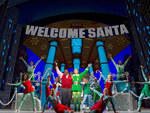 If you liked the 2003 Will Ferrell film Elf, then give the holiday comedy a try in this new Broadway incarnation. The story follows Buddy, an orphaned babe who's raised at the North Pole by the big man in red (played by George Wendt) after he crawls into Santa's bag one Christmas Eve. The real winter wonderland, though, is that of New York City—which you'll see as Buddy galavants around town as an adult, making stops at Central Park and Rockefeller Center.
---
The best Christmas shows in New York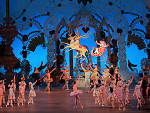 Price band: 2/4
Critics choice
New York City Ballet continues with performances of George Balanchine's The Nutcracker, with scenery by Rouben Ter-Arutunian, costumes by Karinska and lighting by Mark Stanley, after Ronald Bates. The production is a magical occasion: Along with a one-ton Christmas tree that grows from 12 to 40 feet, there's a snowstorm of blizzard proportions and a nine-foot-wide Mother Ginger (her skirt, that is). The ballet, from 1954, never grows old. Visit the website for casting. Tickets go on sale to the general public on Sept 24 at 10am.
---
---
Alternative Christmas shows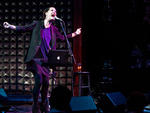 JVB's latest yuletide cabaret show wouldn't sit well with either Jesus or Santa Claus, but the transgender performance icon radiates a unique brand of holiday magic. At Bond's December residency at 54 Below, expect radically reinterpreted Christmas classics and tunes from recent records Silver Wells and Dendrophile. There'll also be plenty of the loving-yet-barbed banter (and, reportedly, "spell casting") that has helped cement Bond's status as a downtown legend.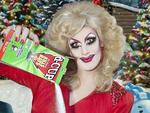 Price band: 2/4
Critics choice
It's just not Christmas in New York without a visit from the bitchiest Grinch of all, Jackie Beat. Her acid wit and sacrilegious song parodies are the perfect antidote to seasonal-treacle overload. For more information, go to spincyclenyc.com.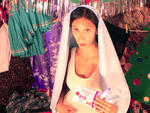 Outrageous designer and gay-TV personality Chris March (Project Runway) puts the cracker in The Nutcracker with this campy trailer-trash take on the holiday perennial. In addition to writing, directing and designing the show, March also appears in the cast of nine.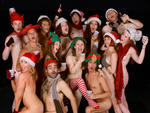 Santa's nibbling on more than his pipe stem in EndTime Productions' sixth annual collection of naughty playlets, which shine a cold northern light on weredeer, sexy elves and other Christmas spirit deviations. For more information, go to endtimesproductions.org.
A naughty family plots to off Granny for her money in Brian Gianci's coal-stocking comedy, directed by John Dapolito.
---
---
---