The best of Brooklyn: Bloggers' favorite local spots
We asked a few of our favorite Brooklyn bloggers for their recommendations of the borough's best restaurants, shops, parks and more.
By Nadia Chaudhury Tue Sep 25 2012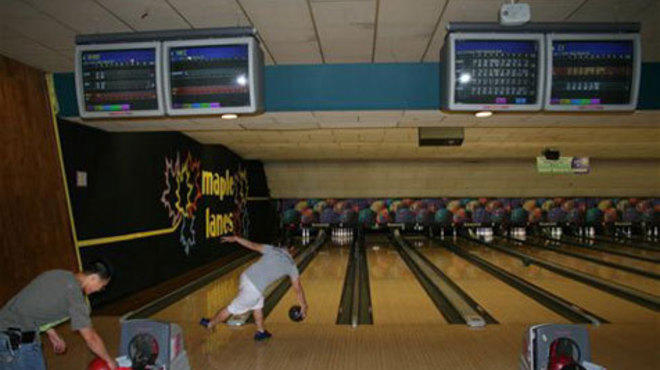 Maple Lanes
RECOMMENDED: What's new and what's best in Brooklyn
Brian Hedden, publisher of Bay Ridge Odyssey (bayridgeodyssey.com)
"Maple Lanes is one of the last old-school bowling alleys in Brooklyn. It isn't where you go to get your drink on or hear your favorite band play a show; Maple Lanes is where you go when you want to bowl. It's a great melting pot, too—The New York Times profiled a bunch of WASPy old-timers not too long ago, but at any given time, you're just as likely to see Orthodox Jewish families and Muslim teens in the lanes." Maple Lanes, 1570 60th St at 16th Aves, Sunset Park, Brooklyn (718-331-9000, bowlmaple.com)
"Ho'Brah Tacos is my new favorite place for Mexican food that replaces all my other favorite Mexican restaurants. Sorry, Papacitos. I usually pass on restaurant tacos, preferring to go for burritos or the like, but the Ho'Brah tacos are simply too delicious to pass up. And I like being able to take my son to a place where he can get his favorite food and I can get my favorite drink, which would be margaritas." Ho'Brah Tacos, 8618 Third Ave between 86th and 87th Sts, Bay Ridge, Brooklyn (718-680-8226, hobrahtacos.com)

"Alpine Cinemas doesn't have the latest and greatest in amenities, like stadium seating or football-field–size screens, but it still has everything I need in a moviegoing experience and has one huge advantage over the super-modern googleplexes: cost. I still have money left over after I go there—a particular concern for people with families like me. And sometimes I'll grab a snack from Nablus Sweets & Pastries (6812 Fifth Ave between 68th and 69th Sts, Bay Ridge, Brooklyn; 718-748-1214) from across the street and bring it into the theater, which is a little more interesting than smuggling in some Junior Mints from any generic Walgreens." Alpine Cinemas, 6817 Fifth Ave between 68th and 69th Sts, Bay Ridge, Brooklyn (718-748-4200, alpinecinemas.com). $9.