Top 5 comics- and graphic-novel-inspired movies
Dig The Walking Dead? Here are a handful of cinematic gems that nailed their comics and graphic-novel source material.
By Tim Lowery Tue Oct 8 2013
Photograph: Photos 12 / Alamy
We love lists over here at Time Out. On the film front, we've already brought you roundups of the best controversial movies, documentaries and Shakespeare-to-screen adaptations, just to name a few. As a spin-off of our interview with The Walking Dead star Norman Reedus, we decided to cull the top from the '80s to the aughts.

RECOMMENDED: New York Comic Con guide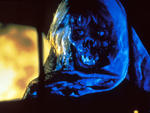 Creepshow (1982)
Though Stephen King's screenplay for this George A. Romero horror anthology is original, it's a faithfully constructed homage to EC Comics' grisly, cautionary titles like Tales from the Crypt.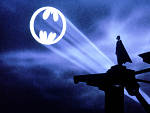 Batman (1989)
Tim Burton's third feature doesn't boast the gritty realism of Christopher Nolan's revamp, true. But how could you not be smitten by the film's imposing Art Deco–meets-industrial cityscapes and gleefully delivered Jack Nicholson one-liners like "This town needs an enema"?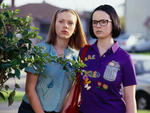 Ghost World (2001)
"I can't relate to 99 percent of humanity," says Steve Buscemi's grouchy record collector, tidily summing up his and teenage misanthrope Thora Birch's problem with this thing called life. Director Terry Zwigoff's take on Daniel Clowes's book balances all the mundanity with quirky character run-ins and an awesome, all-over-the-map soundtrack.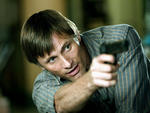 A History of Violence (2005)
David Cronenberg tones down his trademark weirdness a bit for this take on John Wagner and Vince Locke's graphic novel, in which small-town family man Tom Stall (Viggo Mortensen) attempts to shirk his criminal past.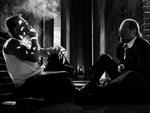 Sin City (2005)
Frank Miller and Robert Rodriguez codirected this stab at Miller's own series. It's a marvel of green-screen technology, making viewers feel as if they've been dropped into the pulpy pages of a comic packed with ominous back alleys, gravel-voiced tough guys and scantily clad ladies.
---
You might also like
---
Events calendar for New York City
Take a break from Christmas shopping and check out...

The maxim "a little goes a long way" is not one Dy...

This annual holiday bazaar, run by the people behi...
49

more events »
Time Out videos
---
---
@TimeOutNewYork
Subscribe to Time Out New York on Spotify for playlists and recommendations from our Music team.


Check out New York's best restaurants, hottest street style, cool apartments and more.