Where to watch the Super Bowl in New York City
Looking for a festive spot to watch the Super Bowl? No matter what team you're rooting for on Sunday, you'll have a blast at one of these parties.
By Marley Lynch Tue Jan 29 2013
Photograph: Jolie Ruben
Nachos de Tomas at Professor Thom's
Love the Niners? The Ravens? Huh. How about an excuse for a booze-and-grub-fueled blowout? Ah, there you are. Enjoy drink deals, sharable eats and even stand-up comedy at these bashes while you watch the Super Bowl.
Super Bowl XLVII airs Sun 3 at 6:30pm on CBS.
You might also like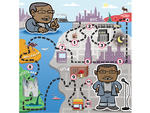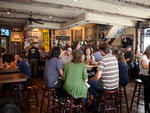 See more in Things to Do
Share your thoughts